Like GearBrain on Facebook
More than twenty years ago The New Yorker published a cartoon captioned "On the Internet, nobody knows you're a dog."
Today, not only can the Internet know if you're a dog (or presumably not), but also your location, age, shopping preferences, friends, favorite movies and much more. And that's just what the legal companies can glean. The bad guys may also know your credit card digits, social security number, mother's maiden name, medical history, and bank account access information.
Smartphones shrank your zone of privacy even further, with apps able to see where you are at all times.
But now, virtual reality is threatening to erode our privacy to a new level from knowing how we physically move around to the brain waves we emit. Even though VR technology is still in its infancy, privacy advocates already quickly raising red flags concerned that consumers don't know what virtual reality companies can glean from our use of their devices.
VR watchdogs
After Senator Al Franken (D-Minn.) learned that Oculus collected information about users' location and physical movements—and could share those details with others—he asked the virtual reality headset maker some hard questions about privacy and security in a letter to Oculus CEO Brendan Iribe last month.
The company's response? Saying they needed the information "… to help improve its services," wrote Jordan McCollum, Oculus General Counsel in a seven-part letter.
That answer did little to appease Franken. Although noting that Oculus Rift "…will have a big effect on the future of technology," Franken also vowed to "…make sure that the company is doing everything it can to protect the very sensitive, private data of its users," he said in a statement in mid-May.
Consumers, of course, are already fairly comfortable with companies knowing their whereabouts—and those details are not unique to virtual reality, of course. But knowing a user's head movement? That their eyes glanced to one figure and not another while wearing a VR headset? Those details are unique.
Certainly today's virtual reality applications tend to be very basic experiences. But as the technology improves, and virtual reality environments become more and more immersive and realistic, the potential uses will expand dramatically—allowing tech providers to monitor every single interaction and motion.
"It's true that virtual reality platforms have the ability to collect an unprecedented amount of data," says Eric Mugnier, senior vice president and U.S. head at London-based mobile marketing agency M&C Saatchi Mobile. "[That]…could be detrimental to users' privacy if used maliciously."
Advertisers' delight
But he added that there's a potential benefit to this data collection, as well. With more data, brands will likely create marketing campaigns that the end-user may feel is more relevant to them. He cites Facebook's purchase of Oculus in 2014 as one way the social media platform likely hopes to build ads that its users may actually want.
"With Oculus, Facebook will have access to an even larger amount of data, which will likely be used to better target specific audiences to serve more relevant ads in real-time," says Mugnier. "By many, this is seen as a positive as it will increase the Facebook platform efficiency for marketers and users alike. "
Plus Facebook is hardly alone in seeing the potential of virtual reality for advertising. Three-quarters, or 75 percent, of those on Forbes' World's Most Valuable Brands list, have created some form of virtual or augmented reality experience for customers or employees, or are themselves innovating and developing these technologies, according to YouVisit's Virtual Reality Brand Power Index.
Targeted advertising is something most consumers are already used to in their online life. Plus Mugnier adds that virtual reality platforms will be using privacy policies already in place "…and as users are aware and careful with their privacy settings, it should not create any additional issues or be reason for concern," he says.
Still, the amount of personal information collected could pose both privacy and security risks, says privacy expert Adam Levin, chairman and founder at Scottsdale, Arizona-based IDT911, an identity protection company. If a company collects detailed information about how you behave in a virtual world, hackers could get their hands on it—much like they do on details collected by other firms.
"The more people know about you, these are all digital bread crumbs that are being collected to create this mosaic of your life," says Levin. "This mosaic is the platform that they use to commit crime, either against you, or against someone else in your name."
Lock your device down
With VR devices and headsets, Levin recommends customers protect themselves right from the start. First? Be aware of the data that is collected about them. Next? Change default settings when those are provided, and set up a separate email address and passwords for gadgets that operate in virtual environments. If someone hacks into one online service, they then won't be able to use your login and password everywhere else on the net.
In fact, it's a good idea, in general, to setup multiple free, disposable email accounts to log into sites you don't care about so they are separate from your financial sites, and separate from your shopping sites.
After all, it's not just advertisers and hackers who might want to track your virtual behavior. Government agencies, might one day as well, notes Monolina Sen, senior analyst at Scottsdale, Arizona-based ABI Research. Or they may demand that information from companies that collect it.
"The future of surveillance will adapt to virtual reality," she says. "The National Security Agency is finding new ways to store records, and to keep tabs on citizens."
Companies then bear some responsibility sits with companies in creating privacy policies that are simple and clear—about what's collected on them and what isn't— so consumers can make an informed decision about whether to use their services or not, says Levin. Otherwise, more officials, like Franken, are likely to step up and force the issue further.
"I think at some point, if companies don't take more serious steps to make sure that consumers are educated, that you will have some government interaction," he says.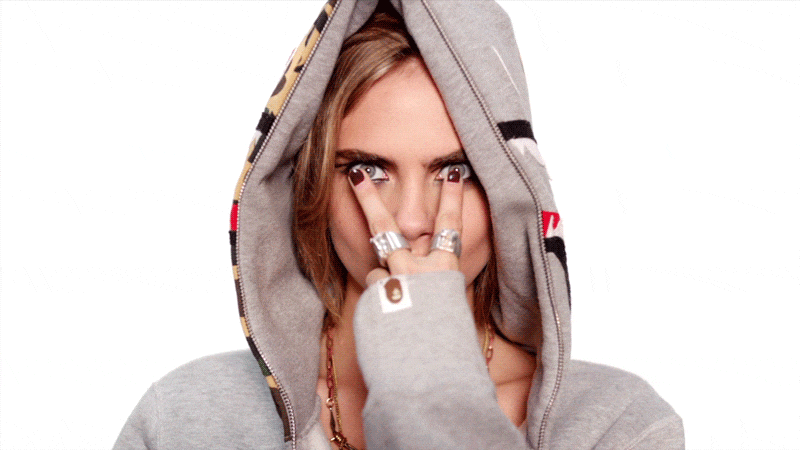 Like GearBrain on Facebook