Like GearBrain on Facebook
Sure, there are a lot of folding VR headsets on the market right now—more than a dozen different kinds by my last count. (Check out our round-up of the 9 Best Open-Sided VR Headsets for some examples.)

The one that stands out to me the most? The VR Fold: The lenses and the focus are adjustable, the headset comes in several different colors, and is available for as low as $5.

So, first, why would you even want a folding, open-sided headset?

To start, these kind of VR headsets don't block out the surrounding light, so you don't get fully immersed in the virtual reality. Also, in most cases, including the VR Fold, there are no head straps, so you have to hold the viewer up with your hands.

Yes, that is all true. And we admit, this isn't the headset you would get if you wanted to, say, watch a two-hour movie on a plane in your own virtual cinema. Or if you wanted to play casual VR games.

But an open-sided headset is great for quickly checking out a VR video, demo, or other app, or for showing off virtual reality to your friends. Plus, it doesn't block your peripheral vision, so you can see if anyone is coming up beside you to offer you a refreshing beverage.

Another benefit of an open-sided headset is that it gives you easy access to your phone's screen. You want that when you are switching apps or queuing up a new video. You can also tap on the screen instead of using a control button or a wireless gamepad.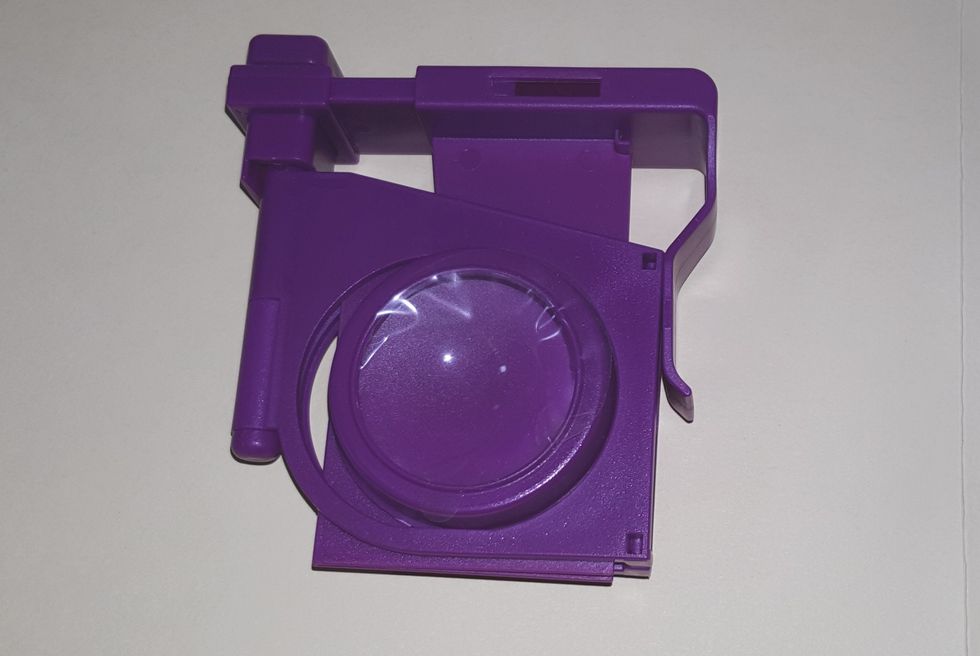 VR Fold. Photo by Maria Korolov.
In the case of the VR Fold, as its name implies, the headset folds up small enough to fit in the palm of your hand, stick in your pocket, or drop into your purse. It weighs less than 3 ounces and works with all late-model smartphones, including iPhones.
The field of view was not specified by the manufacturer, but to me it seems to be in the mid-90s, which is reasonable, but not great. But then again, you don't get an open-sided headset for the immersion, anyway.

The headset is sold under a lot of different brand names on Amazon and other e-commerce sites, with several versions available for under $10, even close to $5. That is cheap enough that you can give this away as door prizes at your Halloween party, or put them in stockings at Christmas. (And if you're feeling truly expansive, consider giving these at the door for the best trick-or-treaters in your neighborhood.)
The one quibble with this headset is that it does not come with an official Google Cardboard QR Code. You need it to tell your smartphone how to adjust the image so that it looks best.

Fortunately, a reader has created a code, which I'm including below.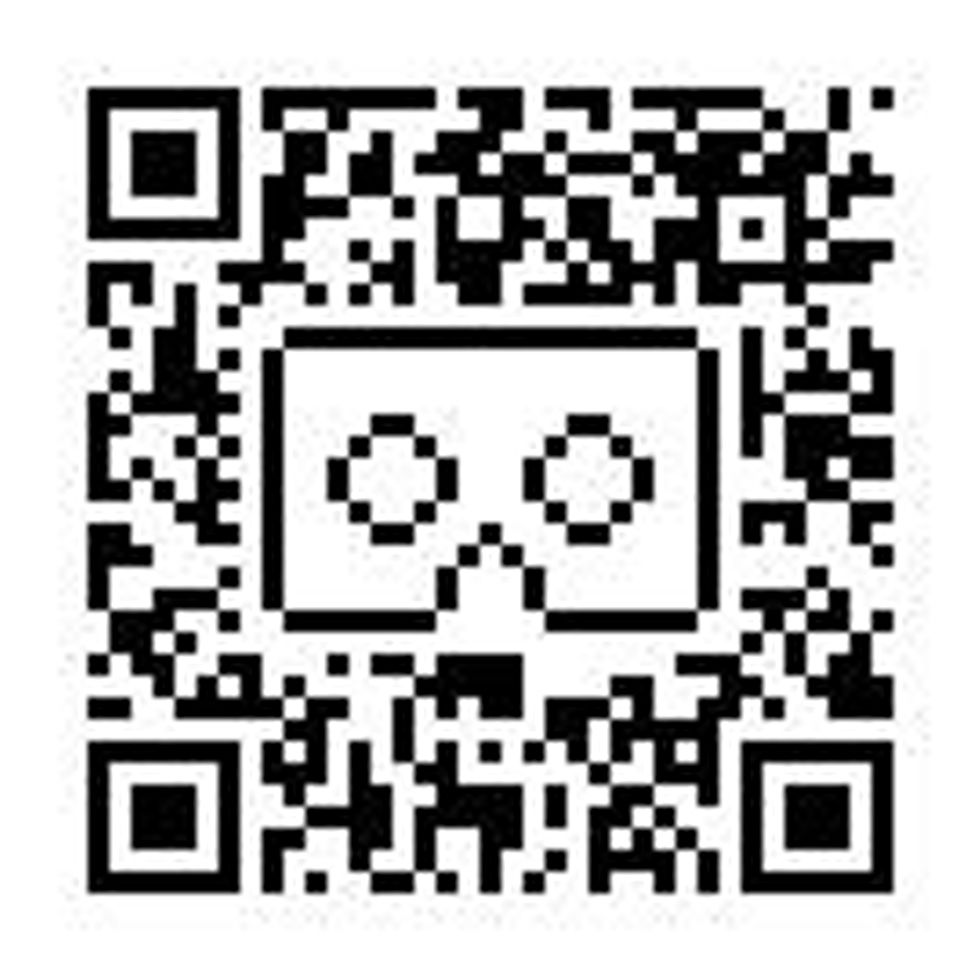 VR Fold QR Code.
To set up the headset, download the Google Cardboard app from the iTunes app store for iPhone or the Google Play app store for Android, open the settings menu, select "Switch Viewer" and point your phone's camera at the QR Code.

Then open up YouTube and click on the little cardboard icon in the settings at top right or bottom right to switch any video into side-by-side VR mode, slide the phone into the headset, and enjoy. You will be able to watch 360-videos—turn your head to look around you inside the video. And you will be able to watch traditional videos as well, which will appear as if they are playing on a giant virtual movie screen.

For more stuff to do with your headset, check out our story Welcome To The Wide World Of VR Travel or visit WeArVR.com for more VR app reviews and recommendations.
Get the VR Fold on Amazon for $7 in black, or for $10 in red or purple. Get it for $5 from GearBest.
Still not sure which vr headsets to buy, check out GearBrain's 11 Best VR Headsets or 11 Questions About Virtual Reality Headsets Before You Buy. Either of these articles will help you find the right vr glasses or headset that meets your virtual reality viewing needs today.
From Your Site Articles
Related Articles Around the Web
Like GearBrain on Facebook