Pay With A Glance VR is slowly being adopted in retail experiences—particularly to enhance the shopping experience for consumers. But buying those items? That is often trickier, requiring consumers take off their VR devices to pay—and breaking the experience. That's one of the reasons Alibaba is likely working on VR Pay, a service that lets consumers make payments with just nodding or looking. The company told Reuters they expect the service to be live by the end of 2017.
Extra Extra Elle magazine is adding an extra layer to its print magazine with a new augmented reality feature in the November issue. Readers who download the Envrmnt app, and then hover their smartphones over the issue will open up extra video interviews with celebrities including Kristen Stewart and Helen Mirren. This kind of mixed reality experience—which doesn't require thousands of dollars in headsets and computers—are expected to be adopted by consumers more quickly than virtual reality.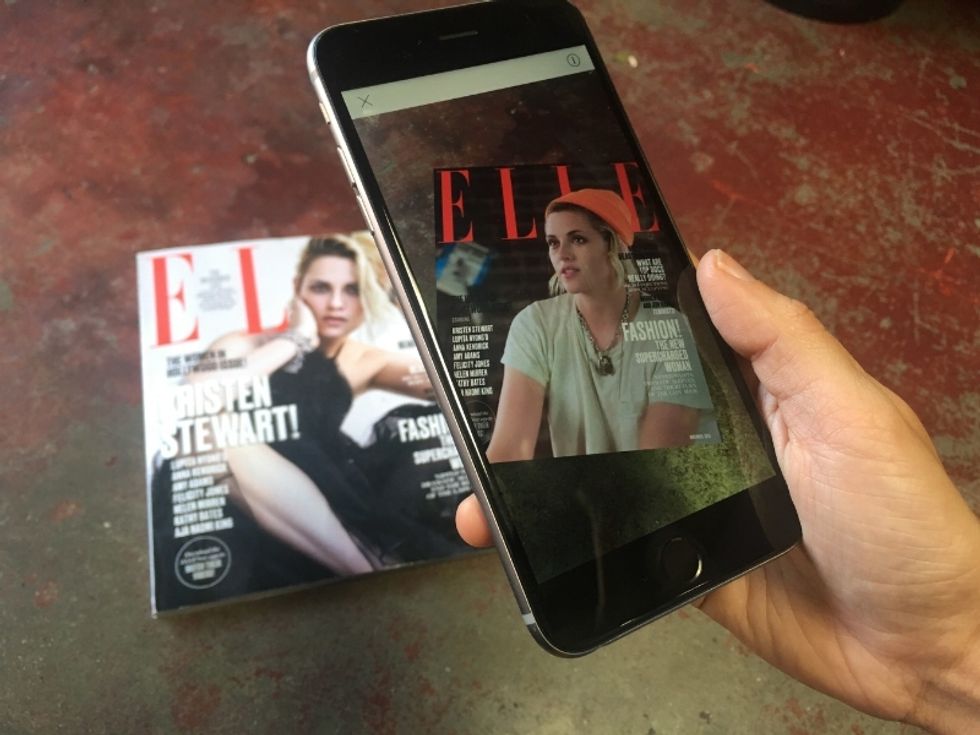 Atari Founder's VR Game Nolan Bushnell, who launched both Atari and Chuck E. Cheese, has embraced the VR platform, pushing out Modal VR. No, this isn't going to be a headset you use at home. But you might find yourself donning the device at an amusement park, in a movie theater or in a store. Bushnell developed the platform for businesses, which is where many believe VR will be used more often in the end.
Just Take It Back! So now returning your plagued Samsung Galaxy Note 7 is its own adventure. The U.S, Postal Service, FedEx and UPS are refusing to allow the phones on the planes because the lithium battery in the device has been recalled. FedEx is also saying individuals can't ship the phones at their stores, or leave them at drop boxes. So Samsung is apparently sending users kits to use to return their phones—which comes with multiple elements (including rubber gloves) to pack and ship the device. (Via CNN)
Privacy Panel Sure you may not worry about what companies collect about you—maybe you believe you have nothing to hide. But that misses the entire point about privacy. A recent panel of legal, data and privacy experts chatted about this very topic, and what rights consumer have—and what they don't.