Amazon's Echo smart speakers can already be used as a household intercom system, but where that only lets you speak though one Echo at a time, the new Alexa Announcements feature means you can broadcast messages to an entire house at once.
Say you have an Amazon Echo in the kitchen, another in the lounge, and Echo Dots in the bedrooms. If you want to tell the whole family that dinner is ready, or that the evening's movie is about to start, you can broadcast that message through every Eco simultaneously.
How to use Alexa Announcements:
Using the new Announcements feature is very simple. Just speak to any one of your Echo devices and say: "Alexa, announce that…" and read out your message. Instead of reading your message in her own voice, Alexa will make a chiming noise through every Echo in your house, then repeat an audio recording of what you said.
You can also trigger this action by saying: "Alexa, tell everyone…" or "Alexa, broadcast…"
Which devices work with Alexa Announcements?

As is sometimes the case with new Alexa features, Amazon doesn't make them available to third-party Alexa devices. Unfortunately that is also the case with Announcements, so you can't broadcast an announcement through your Sonos One or any other Alexa device not made by Amazon.
In case you're unfamiliar with the Echo range, here are all of the devices that work with Alexa Announcements:
Echo (1st and 2nd generation)
Echo Plus
Echo Show
Echo Spot
Echo Look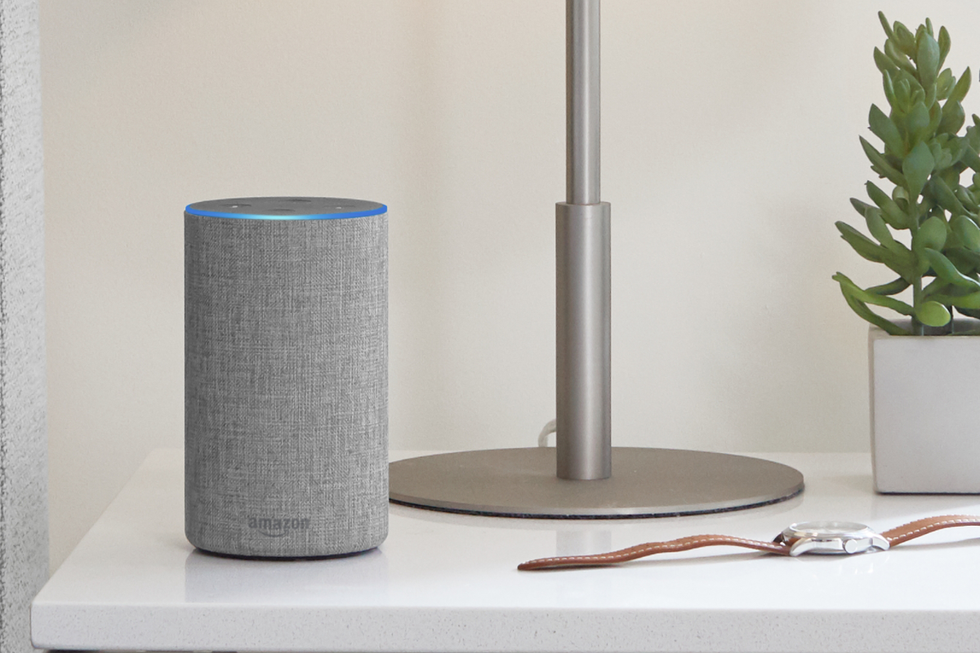 All Echo devices work with Announcements, but third-party Alexa speakers like the Sonos One do notAmazon
Does Alexa Announcements work everywhere?
Since it launched on April 5, 2018, Alexa Announcements only works on Echo devices in the US and Canada. Asking Alexa in a different country to 'announce' or 'broadcast' returns variations on the familiar "hmm, I don't know that one". As with other Alexa features, we can expect to see Amazon gradually roll Announcements out more widely in the coming weeks and months.
Google Home can also do announcements - but with its own voice
Since November last year, Google Home users have been able to make household-wide announcements by speaking to Google Assistant. But where Alexa merely plays an audio recording of what you said, Google Assistant will read out some of your more common broadcasts in her own voice.
We found that asking Google Assistant to "broadcast that dinner is ready" causes her to make a chiming noise, then say: "Dinner time, come and get it." She can also say "Time for lunch, enjoy", but if you say something more complex she will act in the same was as Alexa.
Read More: