Waymo stopped the development of a semi-autonomous system similar to Tesla Autopilot after test drivers were caught napping behind the wheel, the company's chief executive has revealed.
John Krafcik explained how, in 2013, Waymo was testing a driverless system whereby the cars would sound an alarm and give control back to the driver in dangerous situations, or if the vehicle encountered a scenario it didn't understand.
But what Waymo found, was that test drivers would place too much trust in the system, become distracted and then be dangerously slow to react when the car needed assistance.
It was found test drivers were putting on makeup, using their phones, and even napping behind the wheel while the test cars traveled at up to 56mph.
Waymo began life in 2009 as a driverless car division within Google. In late 2016 the division was spun off into its own company under Alphabet, parent company of Google.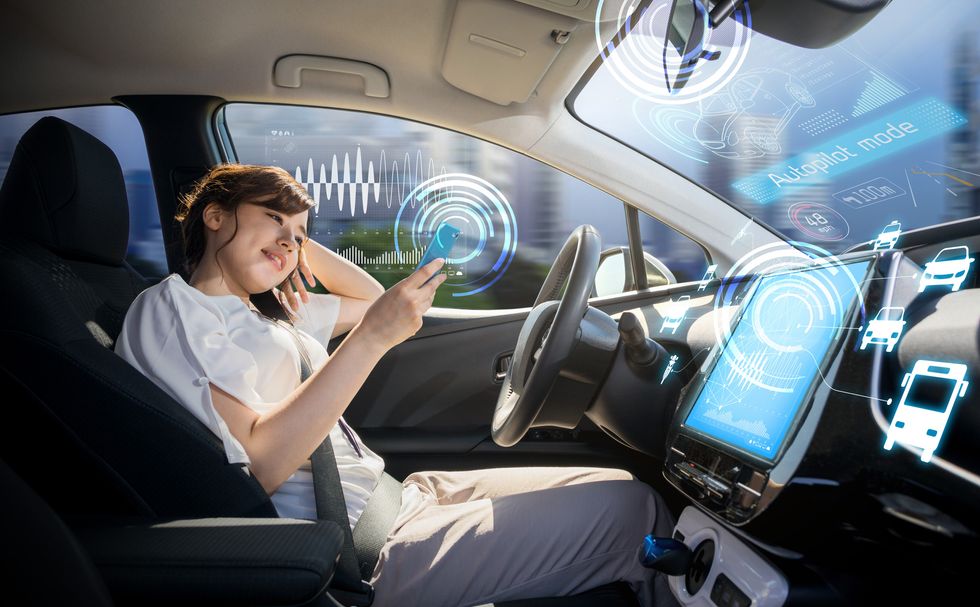 Test drivers were caught using their smartphones behind the wheeliStock
"What we found was pretty scary," Krafcik told Reuters. "It's hard to take over because they have lost contextual awareness."

After this safety wakeup call, Waymo switched tactics and instead focused on developing completely autonomous systems, with no so-called 'hand-off' between car and driver. Waymo shifted attention away from creating a system like Tesla's Autopilot, which allows cars to drive themselves in specific situations but leaves the driver ultimately responsible at all times.
Waymo's current test vehicles, modified Chrysler Pacifica minivans, offer passengers nothing more than a button for starting their ride, and another for asking the vehicle to stop at the next opportunity.
Waymo operates a small autonomous ride-hailing service with its self-driving vehicles in Phoenix, Arizona. These vehicles offer passengers no conventional controls, but as the technology is still in development a safety driver sits behind the wheel in case of emergencies. Waymo's goal is to provide a self-driving taxi service with no safety driver and no conventional controls for the passengers to operate.
Beyond this, Waymo has plans to deploy autonomous technology for trucks, public transport systems, and via partnerships with established carmakers which for now are unnamed.