Hub manufacturers like Wink or SmartThings make some of the smart home devices they connect with but most are made by other companies. Sure, you'll be able to connect your gear but you may find they don't work as well as you expected. Installation and connectivity glitches may also be a concern when devices are not specifically designed to work together.

Insteon, on the other hand, manufactures the hub itself as well as over 100 connected devices specifically designed to work it; the hub and devices all use the same unified communications protocol. So if you've decided to go for the Insteon Hub you'll have a wide choice of devices to choose from that are all designed to work together in harmony. That's why the Insteon Hub is a smart move for a smart home.
Why is going with Insteon important? The unified communications protocol was designed for connected home communication. Powerline and RF are utilized to transmit to all areas of a smart home, no range extenders or repeaters required. Other systems, which rely only on RF, can run into problems – dead spots are a common issue. Insteon devices, aside from the battery-operated ones, act as repeaters themselves, boosting the signal throughout the home and minimizing the possibility of dead spots. Plus, should you have a problem, having all of your devices manufactured by one company simplifies things, as you won't have to call multiple support centers.
But what if you already own some devices from other manufacturers? Will they work with Insteon? Luckily, the Insteon Hub works with a handful of smart home devices you may already have or might be considering to make your life simpler, more streamlined, and fantastically futuristic. Here's a taste of what you can control via the Insteon Hub.
Nest Learning Thermostat
If you have the Nest for automated smart home temperature control, you can now manage the Learning Thermostat via the same mobile app on iOS and Android through the Insteon Hub. Keep your home at the perfect temperature, adjust set points, and change modes. No more jumping around to control various items around the house – do it with ease via a single app. Learn more about Nest and other smart home thermostats in our comprehensive review.
Amazon Echo, Echo Dot, Fire TV, and Additional Alexa-Enabled Devices
Let your voice handle the home controlling with the pairing of Amazon's voice-command gadgets and the Insteon Hub. Not only will your devices now have one central hub, but you can master them hands-free. Play music, turn on the lights, hear the news, watch your favorite programs, and so much more. See some examples of how Alexa can make your life easier and more high-tech than ever.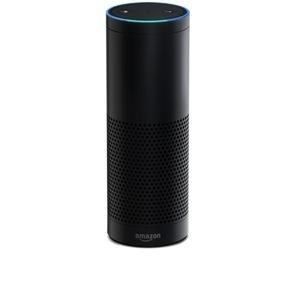 MiLocks
MiLocks offers a selection of deadbolts, doorknobs, levers, and handle sets that operate on a no-key keypad entry. By adding an Insteon Lock Controller, you can control access to your home from any Insteon device in your home. And if you're away from home, you can use your smartphone, tablet, or Apple Watch to lock and unlock your doors remotely when connected to the Insteon Hub.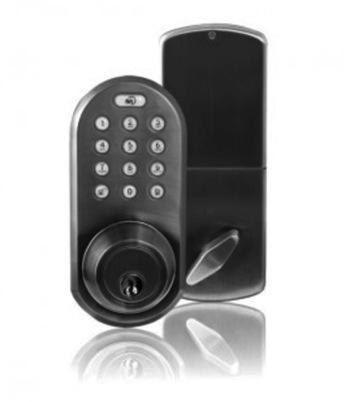 Sonos
iOS users can take control of the music in their home with Sonos. With Insteon Hub and your Sonos speakers, you can configure control from nearly any Insteon device in your home. Convert your 4-button Insteon Keypad into an in-wall Sonos remote. Play, pause, change the volume, skip tracks, and more from the Insteon Hub or your iPhone, iPad, or iPod Touch. You can also now control Sonos with the ease of Amazon Alexa thanks to Insteon scene controls that are now supported. Check out the Sonos under-TV speaker base.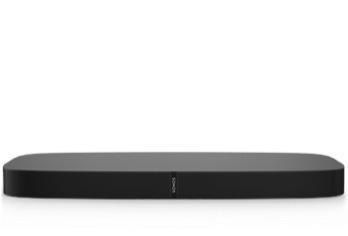 Logitech Harmony
The dedicated home control buttons on the Logitech Harmony remote control can be connected to the Insteon Hub. You can now make adjustments from the Insteon Hub and a Harmony Home or Harmony Hub remote. Control your entertainment systems and other smart home devices. As you pair multiple devices to the Insteon Hub, one activity will "nudge" another. For instance, watch a movie with the Harmony and enjoy the theater-like setting as your lights dim!
Stringify
The Stringify app ties all your smart devices together into "Flows" that make life simpler. Now you can connect Stringify to the Insteon Hub for even more centralized convenience. Nest, Fitbit, Hue, and more can work from one locale. With Insteon Hub, you can use the Stringify app to integrate your Insteon devices with a variety of other devices and services.
Apple Watch
Sync up your Apple Watch to the Insteon Hub and control your smart home gadgets right from your wrist. Monitor home cameras, turn on the lights, make sure the garage door is closed, and much more. As if the Insteon Hub wasn't convenient enough, now you can tap your watch for complete home automation.