After almost four years of disagreement, Amazon and Google have finally struck a peace deal with regard to their on-demand video services.
The issue centers on the use of their respective video platforms — Amazon Prime Video and YouTube — on each other's streaming devices, under the Amazon Fire TV and Google Chromecast brands.
Read More:
The deal now means that an Amazon Prime Video app is available on Chromecast TV dongles, with apps coming to televisions and set-top boxes running Google's Android operating system soon. As for YouTube, Google has launched an official app for Amazon's Fire TV devices, and says a child-focused YouTube Kids app will arrive later in the year.
The apps are available worldwide right now, with content playing at its highest quality (Ultra HD 4K with HDR at 60 frames per second) on compatible devices.
Frosty relations between the two companies has thawed to such an extent, that you can even use Amazon's Alexa voice assistant to ask for content from the YouTube app. Just say something like, "Alexa, watch music videos on YouTube" and the app will open. Or you can avoid saying YouTube, and just ask for something exclusive to the platform, such as, "Alexa, play Women's World Cup highlights."
You can also use Alexa voice commands to play, pause, resume, fast-forward and rewind YouTube videos, or ask to go to the next video. The YouTube app is available on the following Amazon devices:
Fire TV Stick (2nd generation)
Fire TV Stick 4K
Fire TV Cube
Fire TV Stick Basic Edition
Fire TV Edition smart TVs by Toshiba, Insignia, Element and Westinghouse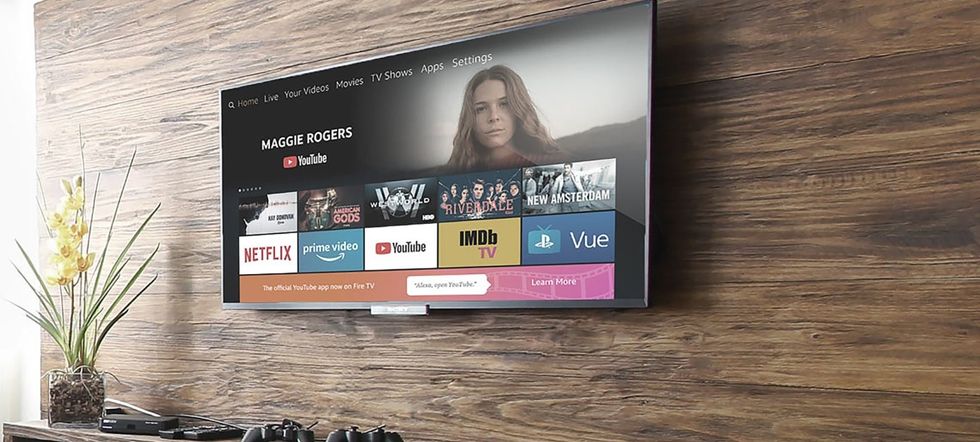 YouTube is now officially available on Fire TV devicesAmazon
However, there are still some limitations in place. Neither company mentions the ability to watch YouTube on Amazon's smart displays, the Echo Show and Echo Spot. Similarly, there is no mention of Amazon Prime Video working on Google's Nest smart displays. The peace deal at least means the services can be enjoyed on the big screen.

The end to this dispute is a good move for everyone, and removes the unnecessary headaches caused by YouTube not working on Amazon streaming devices, and Prime Video not appearing on the Chromecast.
The dispute began back in 2015 when Amazon, keen to promote its own streaming devices, refused to sell Google Chromecast products, as well as other Google devices like its Nest smart home equipment.
Then in 2017, Google pulled YouTube from Amazon's Echo Show smart display, then did the same with Fire TV devices.
Amazon then offered its customers an unofficial workaround, by having them installed the Silk or Firefox web browsers, which were still able to access YouTube.
Signs of an imminent peace deal emerged when Amazon began selling Chromecast products again in December 2018, then in April 2019 the two companies said they had reached an agreement and would grant their customers access to each other's video services.