Like GearBrain on Facebook
November is going to be a big month for streaming TV. Having enjoyed the top of the market mostly to themselves for the past few years, Netflix and Amazon are about to be joined by Apple and Disney, then in May 2020 HBO will boost its current slate with its new Max service, broadening its catalog substantially.
Apple will show its hand first, with TV+ opening its doors to hungry
TV bingers on November 1 and charging $4.99 a month for a selection of exclusive and original series. Then on November 12 it will be Disney's turn to throw its hat into the ring, with a service that will eventually offer everything the company owns and has ever made, for $6.99 a month.
Read More:
Then, as the nights draw in, the weather cools, and we all prefer to stay in with a box set than venture outside, the streaming wars truly get under way, before HBO joins in with its new HBO Max service in May 2020 for a punchy $15 a month.
All of these services, boasting shiny new content alongside genre-defining titles and family classics, will roll their tanks onto the lawns of Netflix and Amazon. Suddenly, consumers will be faced with a decision; until now, it was financially acceptable to subscribe to both, especially since Amazon Prime throws free expedited delivery and music into the mix. But now, with five or more services on offer, decisions will be made on what to pay for, and what to miss out on.
Apple TV+ - $4.99 a month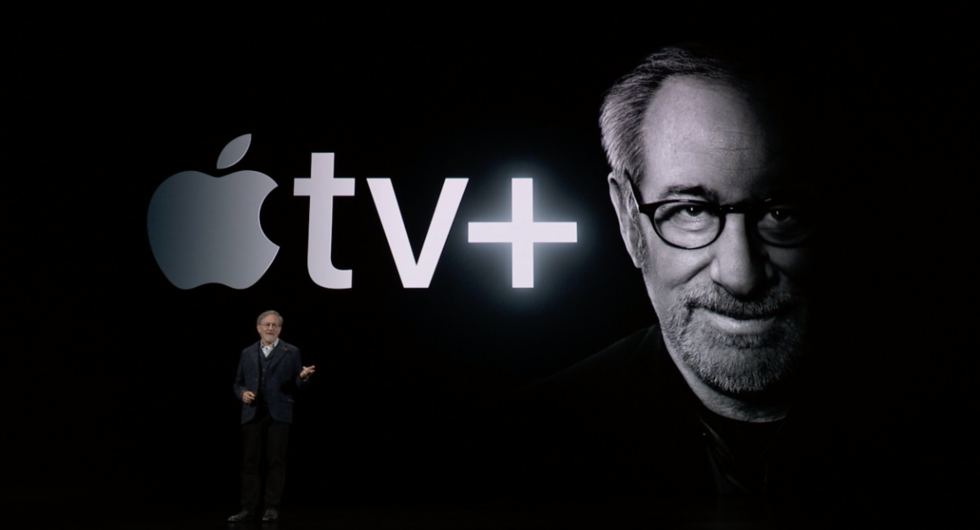 Apple TV+ launches on November 1 in 100 countries GearBrain
The first part of this equation is simplified if you are in the market for a new Apple product. The company is currently offering a year of free access to TV+ (worth $60) if you buy a new Mac, iPhone, iPad, iPod touch or Apple TV. The latter is $149, which to us looks like particularly good value, given it includes a top-quality media streamer, smart home control hub, games console and a year of TV+ access.

The Apple TV 4K, which offers Ultra HD and Dolby Vision video, plus 5.1 surround sound and Dolby Atmos, costs $179 and also includes $60 worth of TV+.
Without buying any new Apple hardware, TV+ still comes with a seven-day free trial when you sign up. Generally speaking, the first three episodes of each new episode will be available on day one, with new ones arriving each week. New titles will be along later, including a documentary series with Oprah Winfrey and Prince Harry. Apple has so far named 14 series, but hasn't said exactly when new ones will launch after day one.
Although the cheapest, Apple is going for quality over quantity. The company has not bought in any content produced by others (as Netflix and Amazon do by the boatload), and has instead invested a reported $8 billion into a handful of its own series. These include The Morning Show, See, Dickinson, and For All Mankind. All-exclusive is a good way to go, but initial reviews of these shows has generally been underwhelming.
Judging a set of new TV shows on their first three episodes is of course tricky, but so far the words of TV critics have caused an early miss-fire in Apple's plans for TV dominance. Perhaps, just like its hardware, we're best waiting for version/season two before parting with our cash.
Disney+ - $6.99 a month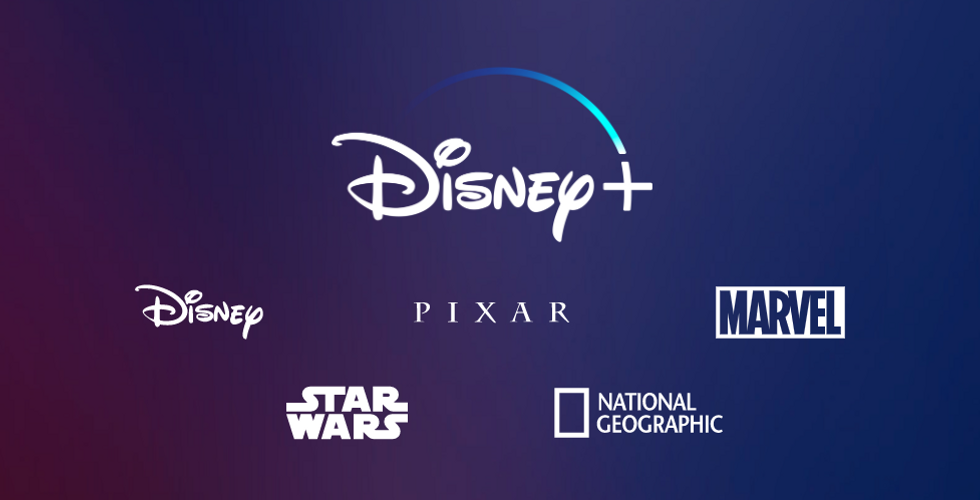 Disney+ includes over 300 tiles at launchDisney
The next newcomer is Disney+, which lands on November 12 and is priced at $6.99 a month or $69.99 for a year. It is also being offered as a bundle with ESPN+ and Hulu for $12.99, a saving of $5. Disney+ is free for the first seven days.

Disney+ will offer an enormous catalogue from day one, with titles stretching back to the 1940s and including the franchises it owns, like Star Wars and the Marvel universe. However, some more recent movies won't be available at launch, as Disney has licensed titles out to other services over the years and is now busy buying them back. This means some major titles like Iron Man 2, Spider-Man: Homecoming and Captain America are missing for now, but will arrive later.
As well as Marvel and Star Wars, Disney+ includes access to titles from Pixar, National Geographic and 20th Century Fox. Disney also says the service will include new, exclusive original programming, too; it isn't just a 300-title back catalogue.
Disney+ is coming to just about every device you care to think of, including iPhone, iPad, iPod Touch, Apple TV, Android phones and televisions, Google Chromecast and devices with built-in Chromecast, Xbox One, PlayStation 4, all Android-based Sony TVs, Roku TVs and streaming devices.
You might notice how Amazon devices are missing from that list. For now, unless the two companies can come to a compromise, Disney+ will not be available on Amazon's Fire TV devices, due to them giving access to the retailer's competing streaming service.
Roku Ultra | HD/4K/HDR Streaming Media Player. Now includes Premium JBL Headphones. (2018)
HBO Max - $14.99 a month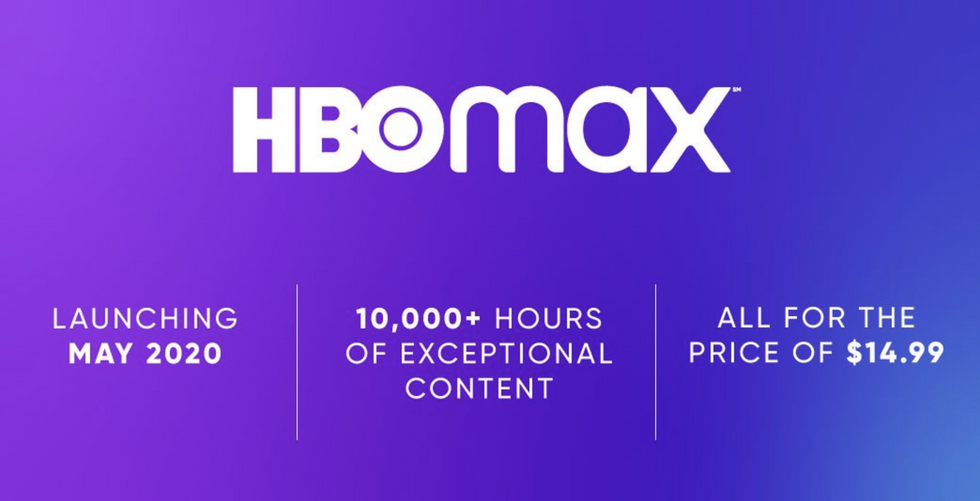 HBO Max launches in May 2020HBO
The latest participant in the streaming wars will also be the last to arrive, with HBO Max being switched on in May 2020. Owned by AT&T, the service will cost $15 a month — three times as much as Apple TV+ — but boasts a huge catalogue of content.

Granted, current HBO Now subscribers already pay this amount. But HBO Max expands the catalog of what they'll have exponentially. At launch, there will be more than 10,000 TV and movie titles, including those by HBO, WarnerBros, Cartoon Network, CNN, TNT and TBS, plus original content by Max Originals, and blockbusters like Friends, The Big Bang Theory, and South Park.
Although pricey when viewed in isolation, HBO Max will be free for AT&T mobile and broadband subscribers, and an ad-supported version is expected to launch in 2021.
It hasn't yet been said which devices HBO Max will be available on, but we suspect the answer will be almost all of them — so that's iPhones, Android, Macs, PCs, and streaming devices. But, as with Disney+, we don't know yet if Amazon will play ball and grant its Fire TV devices access to HBO Max.
Netflix - from $8.99 a month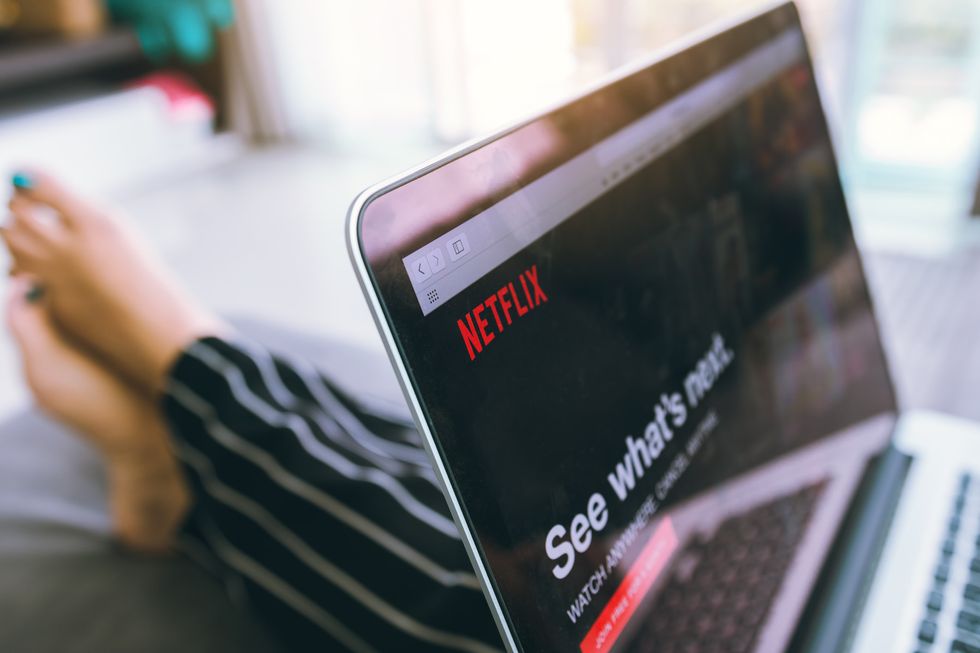 Unlike others, Netflix charges more for higher resolution videoiStock
Now, we move to what's already available. After the latest round of price increases in early 2019, Netflix starts at $8.99 a month, but this is for non-HD video quality and the account can only be used on one device at a time.

Realistically, most users should opt for the $12.99 plan; this grants subscribers access to HD content, and two people logged into the same account can watch different content on two different devices at the same time.
The most expensive plan costs $15.99; this unlocks Ultra HD video quality and Dolby Atmos audio, and lets the account stream content to four different devices at once.
Explaining the size of Netflix's content catalogue is tricky, because it offers different content in different regions due to local licensing agreements. According to a map produced by Finder.com, U.S. subscribers have access to around 40 percent of Netflix's total global catalogue of 13,500 titles. This, which is the largest catalogue for any one country, equates to around 600 TV shows and 3,000 movies.
Like its new rivals, Netflix is available on just about every device with a screen and an internet connection. Many titles can also be downloaded to watch offline — something we don't yet know is possible with Apple TV+, Disney+ and HBO Max.
Netflix
Amazon Prime Video - $12.99 a month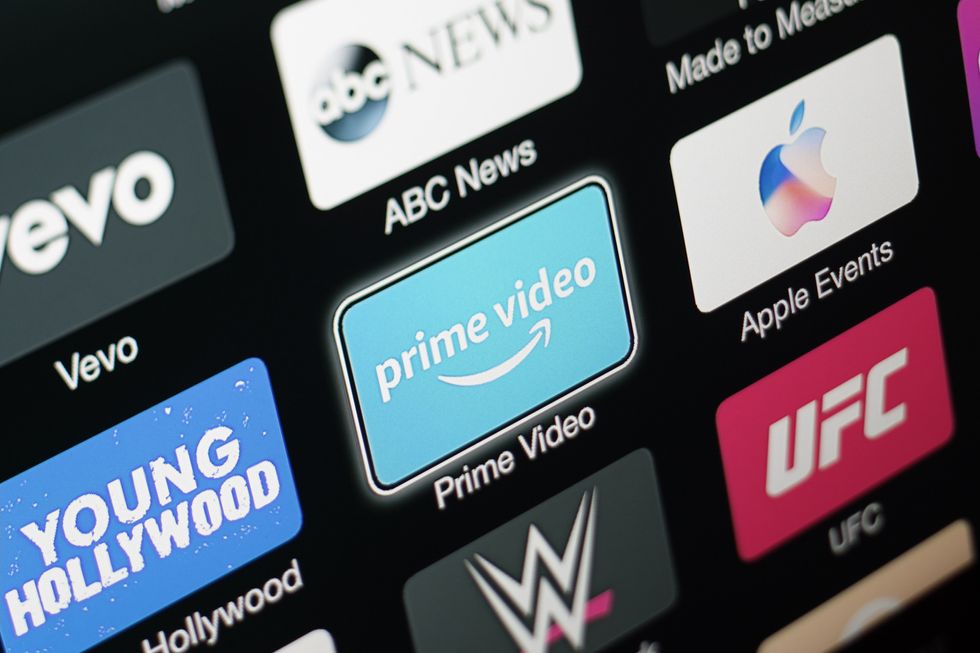 Prime includes video, music and free delivery iStock
Amazon's streaming video offering is a strange one, as it is bundled with its ever-expanding Prime service. This costs $12.99 a month or $119 annually and includes streaming video and music, but also free expedited delivery, use of Prime Pantry, and 10 percent off at Amazon-owned Whole Foods.

All of that for a dollar less than Netflix HD sounds like good value, and the video catalogue is huge too, with 18,000 movies and almost 2,000 TV shows available in the US. Like Netflix, these figures regularly change and differ by region, so it's difficult to give a precise stat.
Also like Netflix, some (but not all) content on Amazon Prime Video can be downloaded and watched offline.
Amazon Prime Video
Unlike Netflix, Amazon does not charge more for better video quality. Instead, the resolution depends on your internet connection speed, so if the show or movie is offered in it, it'll stream in Ultra HD with HDR and surround sound. If your connection slows down, then quality will automatically drop to prevent buffering.

As with its rivals, the Amazon Prime Video app is available just about everywhere, including phones, tablets, computers, streaming devices, Amazon Fire products, smart televisions and games consoles.
So those are your options as we head into November and the streaming wars kick up a gear. Will you cough up the cash and subscribe to all four? Will you ditch Netflix and/or Amazon in favor or something new? Or will you take advantage of Apple's one-week trial, binge as much as you can, then cancel and come back once more is on offer?
We suspect Apple hopes you do that, then forget to cancel the $5 a month fee while it pads out the catalogue.
Fire TV Stick 4K with Alexa Voice Remote, streaming media player
From Your Site Articles
Related Articles Around the Web
Like GearBrain on Facebook