Like GearBrain on Facebook
Who doesn't like checking out the homes of the rich and famous? Now, you can take a virtual tour of some elite listings as more high-end properties are getting the virtual treatment. As the prices of 360-degree cameras come down, more real estate agents, architects and interior designers are taking advantage of the new marketing opportunities virtual reality brings. (i.e. Check out HomeLight for ideas on virtual staging and how it helps sell homes.)
While you can't close the deal on your next property through VR—yet—there are definitely ways to check out some select properties in all their virtual glory. Grab your VR headset, and let's take a tour.
Matterport lists fairly high-end property, and works with real estate site Zillow.
5. Matterport
Looking for a penthouse on San Francisco's Telegraph Hill? Or a long, business stay at the Four Seasons in New York? Matterport let's you try some options on for size. The site currently supports a relatively small selection of properties, but the images are gorgeous and the navigation? Very simple. No wonder real estate leaders from Coldwell Banker to Halstead are already using the app.
Matterport also supports integration with Zillow, the largest real estate listings website. But you can grab a virtual walkthrough right now, just through your browser. You may not be able to afford ocean front property in the Malibu Colony, but now you can certainly check out this sunset view.
Free on Gear VR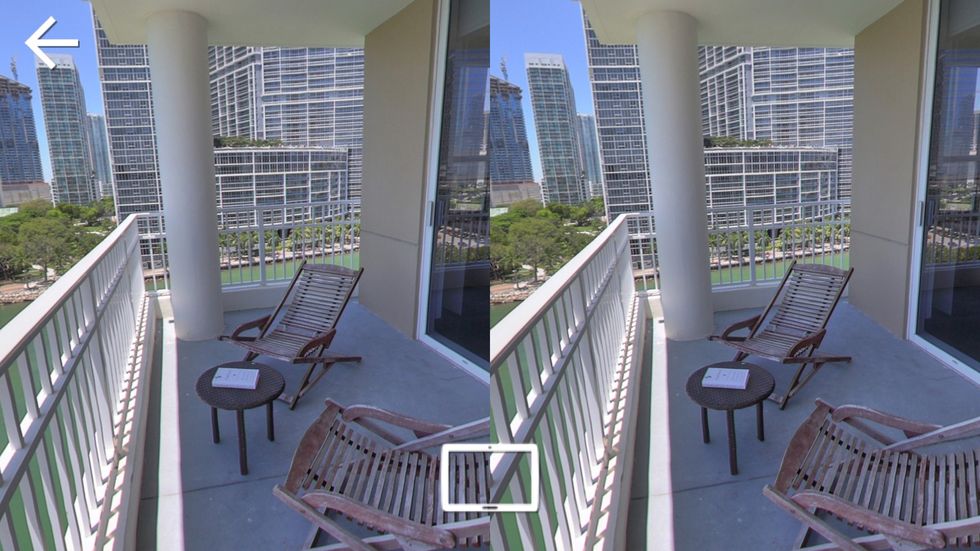 Get a sense if a balcony apartment is right for you on Smart2VR's real estate app.
4. Smart2VR

Smart2VR is an app that lets anyone make a virtual reality video—they'll even make one for you. Although the site has just a small selection of virtual reality real estate tours for now, if you click on the developer name in the app—you'll find custom-branded apps that Smart2VR has created for other real estate firms.
And if you're a realtor, the site walks you through a virtual tour on how to create VR apps for your own listings.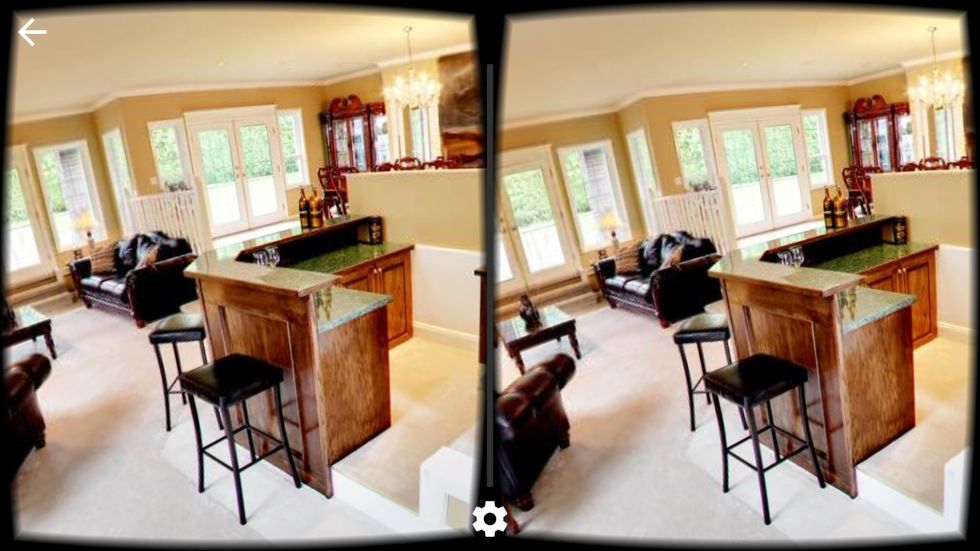 Like the carpeting and french doors? Toursler lets you check out a listing's details from your current home.
3. TourslerVR
Toursler brands itself as the open house that's "…open around the clock." The company has offered 360-degree tours for some time, launching their VR tours just this year. Gorgeous photography and simple navigation but, again, only a small number of actual properties to tour. Although this virtual walk-through of the O'ahu home in Hawaii? Almost enough.
Free on Android.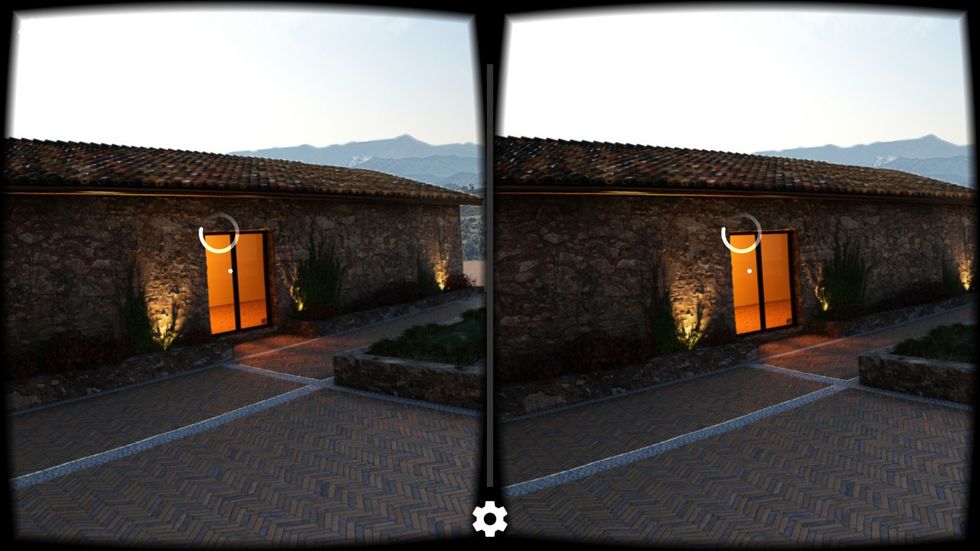 YouVisit has already attracted big real estate firms like Corcoran Group to adopt its app.
2. YouVisit
Considered the best-designed app for virtual reality tours, YouVisit also has a section for real estate listings. The tours include 360-degree video as well as 360-degree interactive panoramic photos. Navigate just by looking: No buttons or controllers are necessary. Again, the selection is still small— a few listings in Brooklyn and San Francisco—but with the Corcoran Group and Douglas Elliman using the app, expect these to grow.
Free on Android, iOS and Gear VR.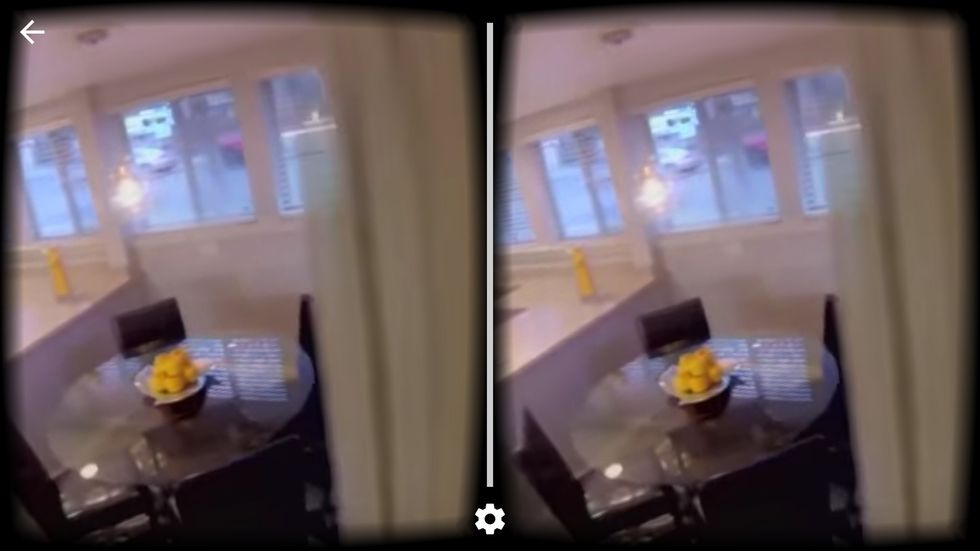 What YouTube lacks in quality, the app makes up in quantity with the largest number of VR listings available.
1. YouTube
Of course YouTube is the place to find the widest selection of virtual reality real estate listings. The quality of the videos, however, varies just as widely.
Start by searching for "real estate vr" then filter for 360-degree videos to find thousands of virtual reality tours of real estate properties: all viewable from your Google Cardboard headset and your Android phone.
Unfortunately, the iOS version of the app doesn't support immersive virtual reality yet, and YouTube isn't yet available for Gear VR. However, as a workaround on the Gear VR, use the Samsung Internet app to surf over to the YouTube site and start searching for the videos there.
YouTube is the only VR real estate app on the list where you can't set your own pace. You're not going to have that leisurely Sunday afternoon open house experience here unless you pause and restart the video. While you can turn your head and look in different directions, you can't navigate through the virtual properties the way you can with the other apps. Still, for the variety alone, YouTube is worth the look.
Free on Android.
Like GearBrain on Facebook