The summer barbecue is the quintessential warm weather activity — cool, fruity cocktails, grilled vegetables and burgers. These events are definitely the highlight of the season. However, having fun does have its setbacks — what'll keep the drinks cool? How can you promise the perfect cheeseburger? What can keep the kids occupied?
Well, with these five essential IoT devices at your disposal, you'll spend less time grilling and more time chilling.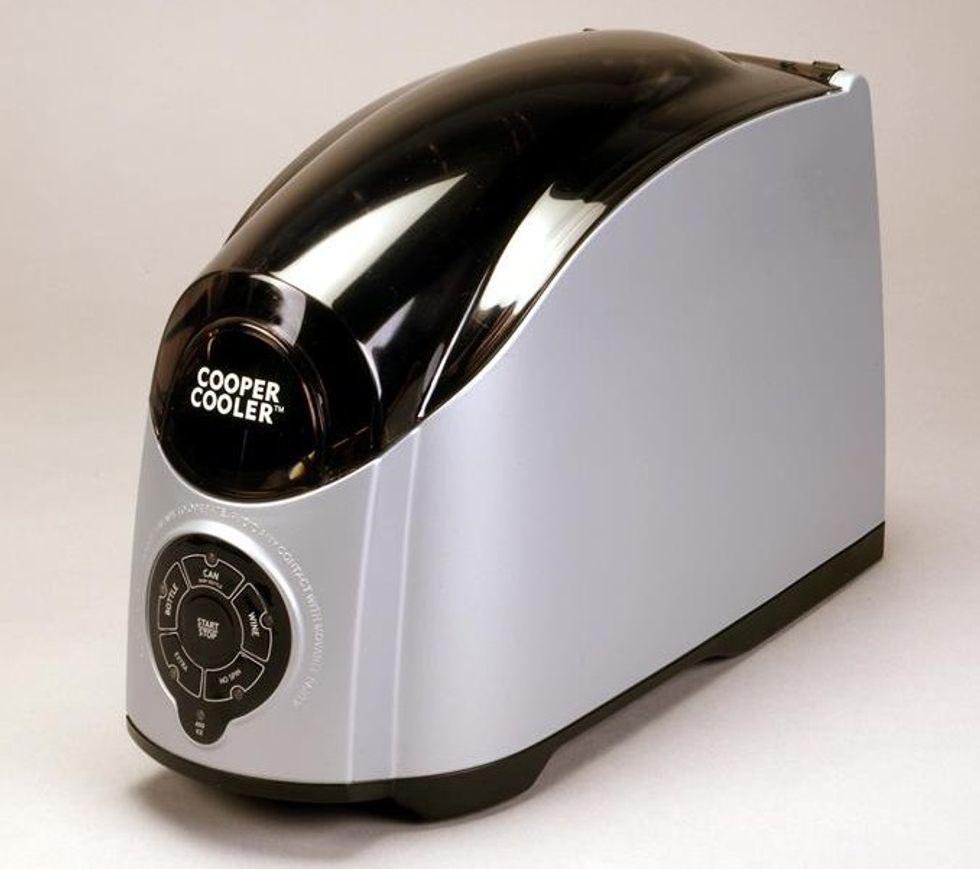 Cool the wine or a soda in just six minutesCooper Cooler
Cooper Cooler Rapid Beverage Chiller
There's more to a barbecue than just good food, and nothing can kill a party quite as fast as warm beer. Chill drinks on demand using the Cooper Cooler Rapid Beverage Chiller. Simply fill the device with water and ice, place the beverage of your choice inside and it'll rapidly spin to accelerate the cooling process.
The device can chill a can of beer in just one minute, or an entire bottle of wine in six minutes. Plus, carbonated beverages like beer or soda won't foam or explode while cooling. Even the kids can get a kick out of this gadget.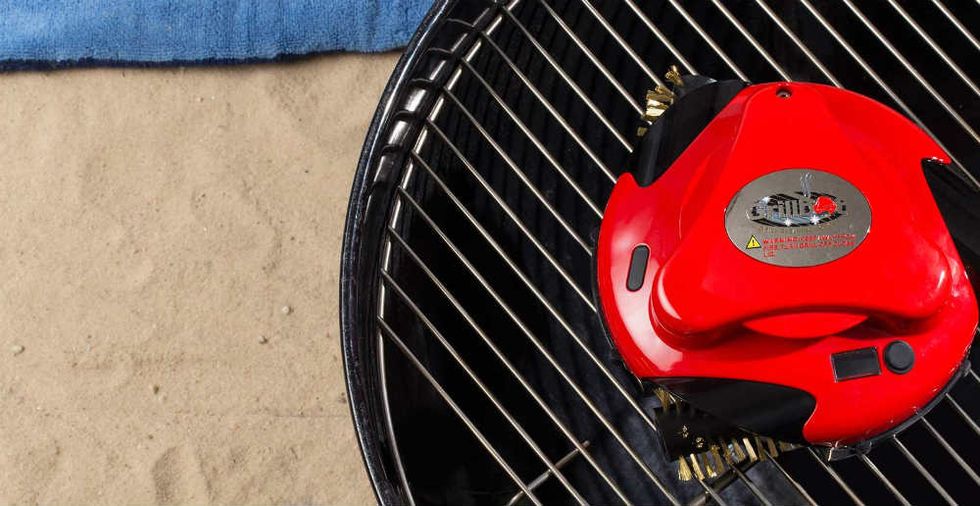 Grillbot
Grillbot
After any barbecue, the worst part is cleaning that dirty, grimy grill. Luckily, there's an IoT robot that can do the work for you! The Grillbot is essentially a Roomba for your grill. Simply place it on a dirty grill, turn it on, and it will automatically scrub away the grime and residual burger bits.
Featuring three electric motors, the device uses wire brushes to propel itself across your grill, scraping up all that leftover gunk. The Grillbot controls the movement, speed and direction of the brushes — all without supervision. When finished, it'll sound an alarm to let you know.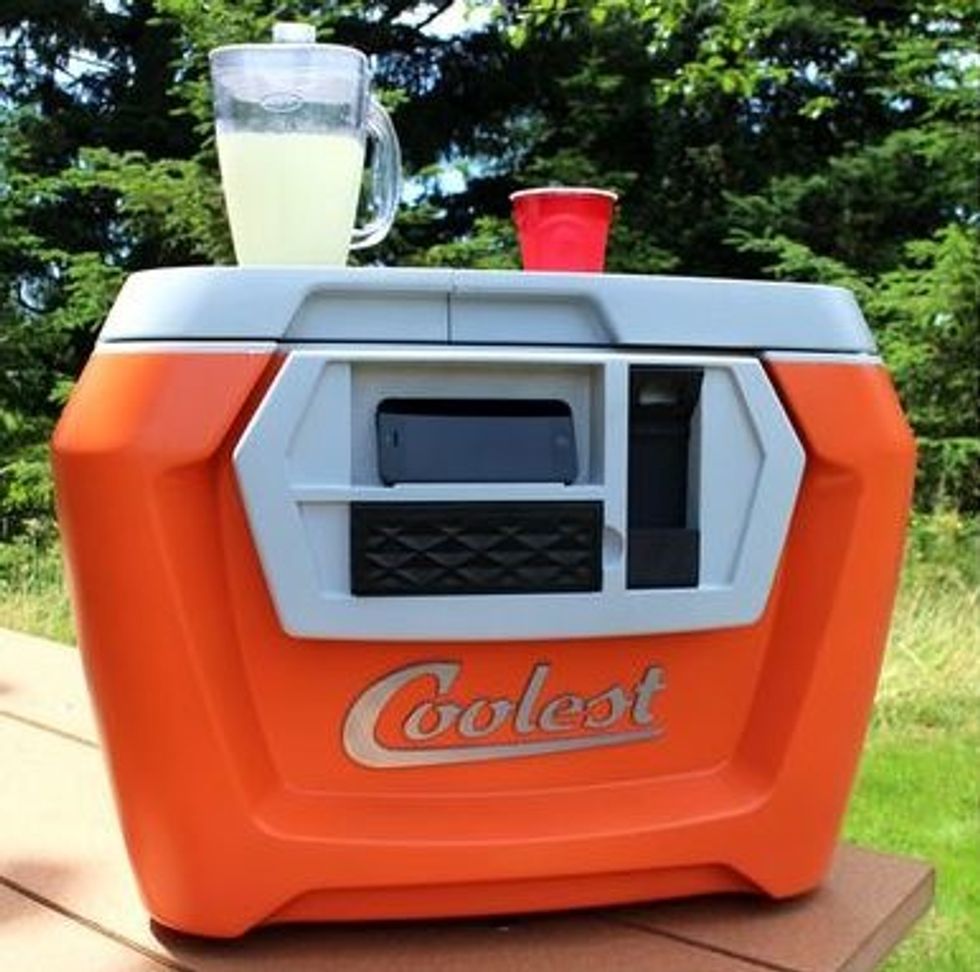 You can chill the beer and even whip up a batch of margaritas with this multi-featured coolerCoolest Cooler
Coolest Cooler
Summertime is for frozen cocktails, and whether you're grilling on the beach or dreading running back inside for the blender, the Coolest Cooler is the device for you. This connected cooler can fit everything you need for a barbecue (minus the grill) into a single IoT-run cooler.
Filled to the brim with other features, the cooler also includes a Bluetooth speaker, serving supplies, a USB port for charging your other devices and of course, a blender — it's perfect for churning out margaritas or piña coladas all summer long.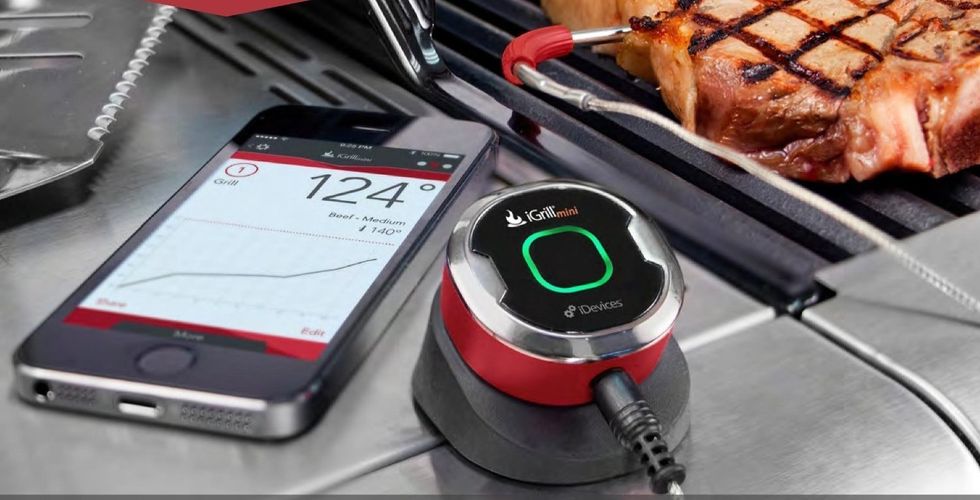 The iGrill Mini reads a temperature and displays the results on your iPhoneWeber
iGrill Mini

One of the hardest parts about grilling is knowing when a piece of meat is ready — checking the temperature of the meat is the only surefire way to make sure, but the last thing you want is to pull off an overdone burger.
This smart thermometer — iGrill Mini from Weber — uses a wired probe to measure the temperature of a piece of meat while sending you updates on your iPhone or iOS device. There's no need to hover over the grill since the app will let you know when something has reached its desired temperature.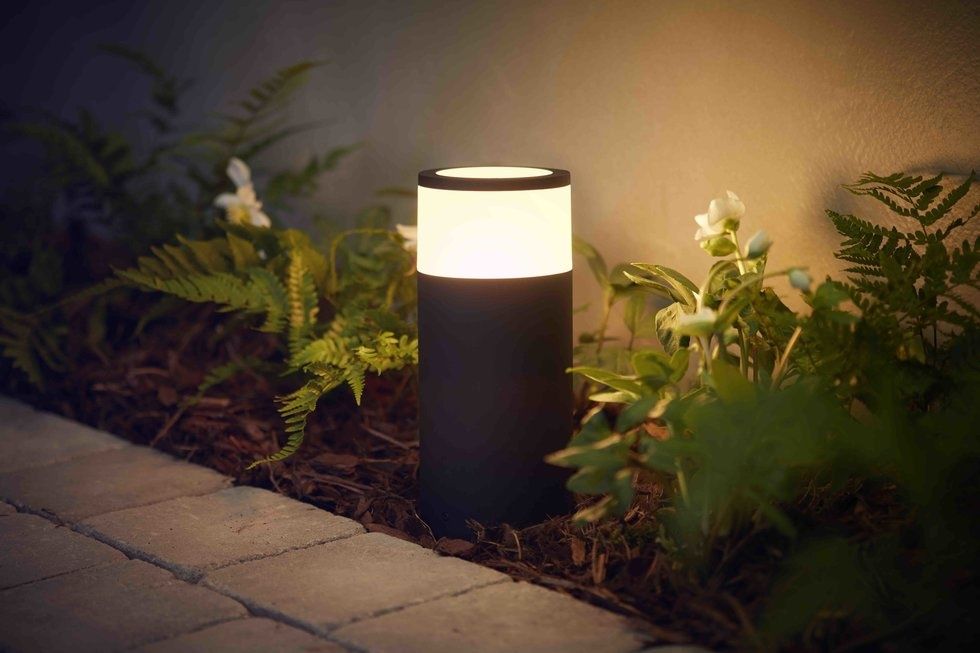 Create a lighting landscape with Philip Hue outdoor line of bulbsPhilips Hue
Philips Hue Outdoor Lights
The sign of any successful barbecue is when the party continues even after the sun goes down. Bonfires work on the beach, and lanterns at a local park, but if you're entertaining guests at home, consider a lighting set-up that brings golden glows to your backyard.
Philips Hue's line of outdoor bulbs includes the Calla and the Lily which can be planted into garden beds. The connect to the Hue Bridge, which means you can turn the lights on and off through Siri, Alexa and Google Assistant — so you can illuminate your garden without leaving the barbecue.
With all these IoT gadgets, there's really no reason you won't have a fantastic summer barbecue — and remember, IoT devices aren't always for the tech or science based activities. They're meant to make life easier for everyone, so take advantage of every little gadget.