Like GearBrain on Facebook
Philips Hue already lets people create customized color schemes through its line of smart bulbs inside the home. Now it's heading outside, with a line of fixtures and lights meant for the outdoors.
The new line, first shown at CES this year , will tap into the same Philips Hue features and work with the existing Philips Hue bridge. But the new products are designed for exteriors, starting with wall-mounted lights for back and front door coverage. A new light bulb, the Philips Hue White PAR38, priced at $29.99, is also wet-rated, meaning it can handle rain and snow.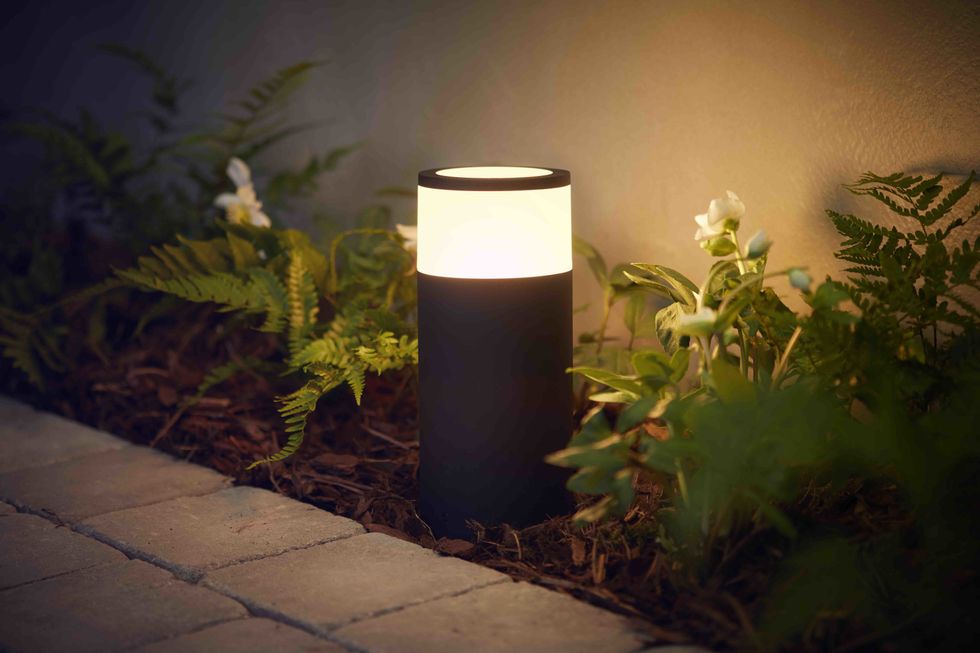 The new Philips Hue outdoor line will focus on gardens, pathways and spotlights for home accents Philips Hue
For those with gardens, there's a spotlight aptly called the Lily, which starts at $279.99, and is designed to highlight flower beds and features. Another bulb, the Calla (see the theme?), is priced at $129.99 and is meant to be installed in walkways and paths.
All of the bulbs can push out color (one of 16 million options, says Philips Hue) and are expected to work the same way existing Philips Hue bulbs work, meaning they can be scheduled to turn on and off, can be controlled while away, have motion sensing ability and can be connected to a voice assistant — both Amazon Alexa and Google Assistant.
The new line is expected to go on sale this summer, although a specific date is not yet set.
You can also check The GearBrain to see What Works with Philips Hue Smart Lights.
Like GearBrain on Facebook