While smart home devices play very big at Berlin's IFA, wearables and other gadgets are also quite popular. We think of these as gear that can make your daily life a bit easier, certainly more fun. These eight best gadgets from IFA 2017 are sure to fit in to some area of your life—whether you're a home builder, a indoor gardener or just love your dog.
Livall BH50 Smart Bike Helmet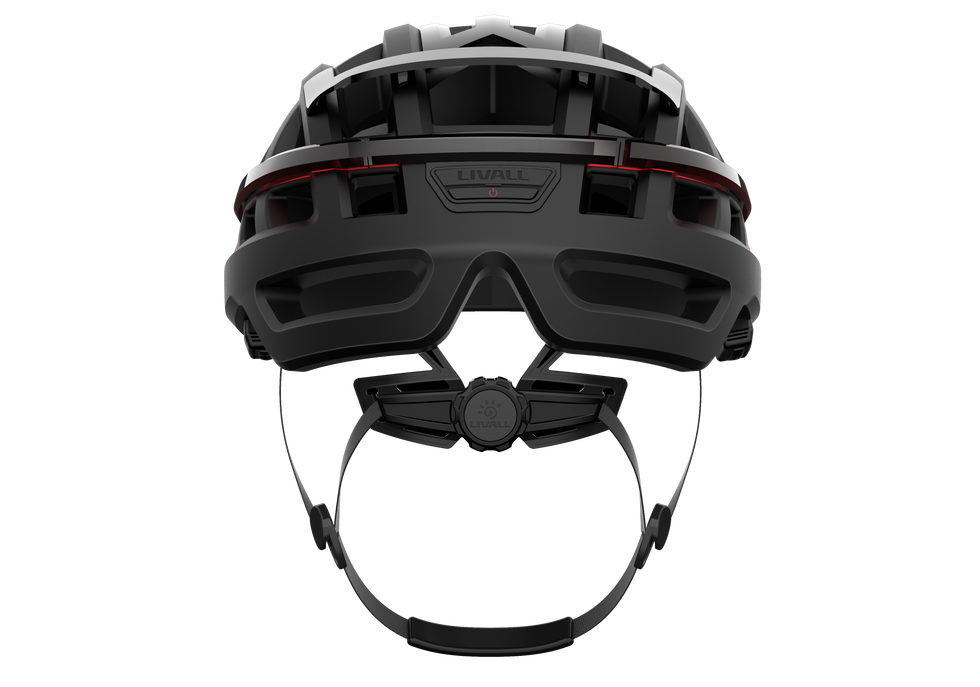 The Livall smart bike helmet has Bluetooth speakers so you can take a call without your hands leaving the handle bars.
Not only is this a well-vented, lightweight (330g) helmet (Fall), but it's equipped with Bluetooth speakers so you can take hands-free calls and hear traffic. The Livall smart bike helmet also includes a Bling Jet Remote Control that attaches to your handlebars lets you change indicator and warning LED lights.
Mobvoi TicHome Mini Portable Google Assistant Speaker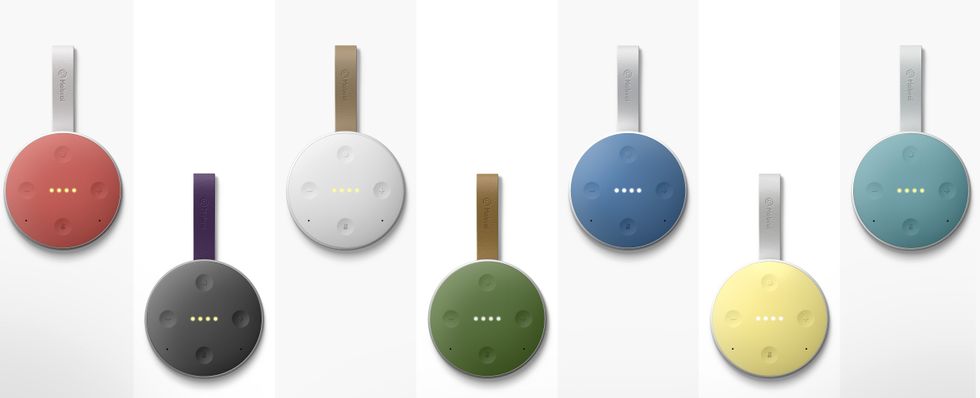 The Mobvoi TicHome Portable Google Assistant Speaker is splash proof so you can bring it to the beach.
Instead of having to walk to your Google Assistant smart speaker, consider this battery-powered portable version (this winter, $99.99). The Mobvoi TicHome Mini Portable Google Assistant Speaker downward-facing speaker means it doesn't care where you place or hang it, and it's IPX6 splash proof, so you can schlep it to the pool or bathroom.
Panasonic SC-GA10 Google Assistant Smart Speaker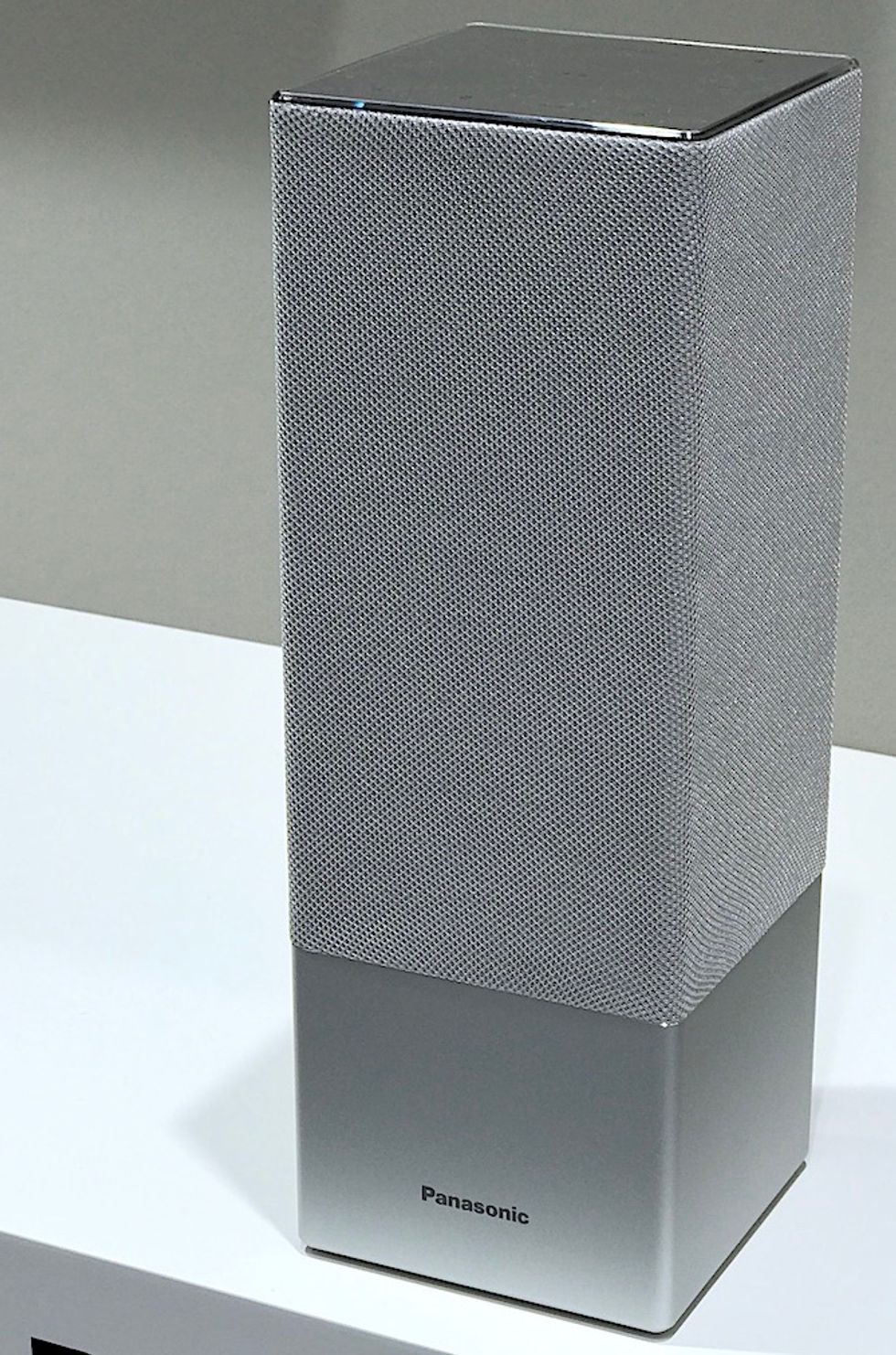 Panasonic's new smart speaker is made for audiophiles in mind.
Smart speakers sound – okay, but okay sometimes isn't good enough. So Panasonic has engineered this Google Assistant Bluetooth smart speaker with smarter room-filling sound to please audiophiles. Via its app, two speakers can be paired to create stereo, or you can combine a bunch of them into a multi-room system.
Acer Pawbo Smart Pet Products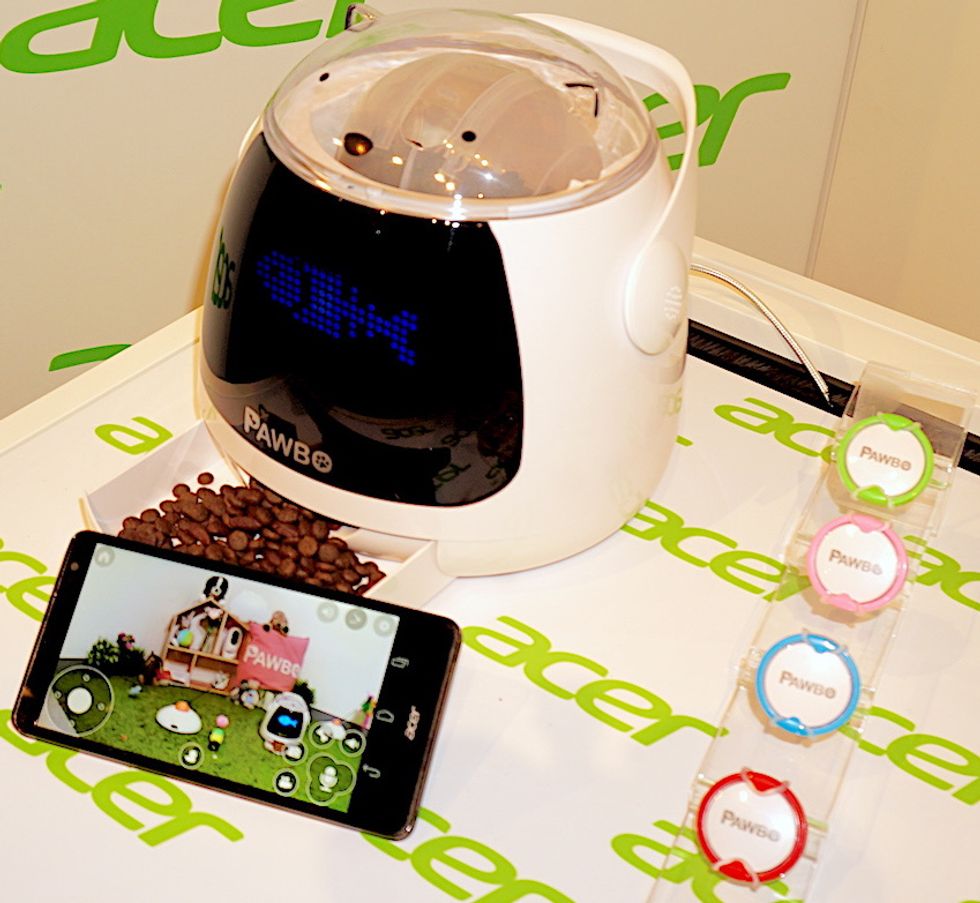 These new products from Acer will help care for your pup, even if you're not at home.
Caring, tracking and feeding your pets has gotten easier with three new smart Pawbo products from Acer: the iPuppyGo tracks your pet's exercise, sleep, mood and health, the WagTag collar tracks your pooch's location and lets you set a geo-fence, and Munch dispenses snacks via a doggy slot machine game.
HiMirror Smart Mirror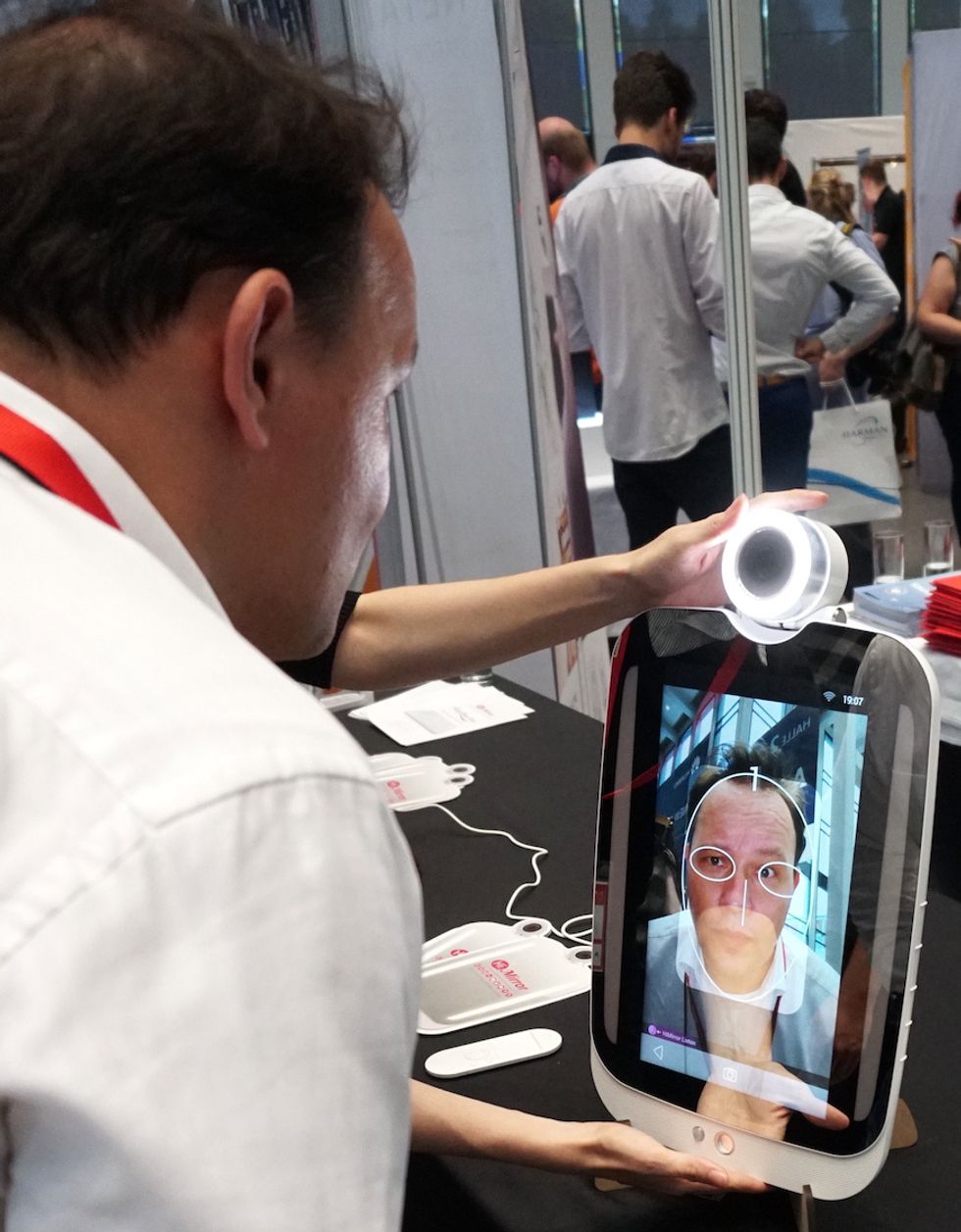 The HiMirror scans your face to perfect your makeup routine.
Like you're not insecure enough about your looks, this magic mirror ($199) from HiMirror with a 14-inch screen scans your face, alerts you to its skin flaws, dispenses makeup advice based on its analysis, and aids your foundation, powder and blush application with three magnification levels and smart makeup lights.
Bagel Square Smart Tape Measure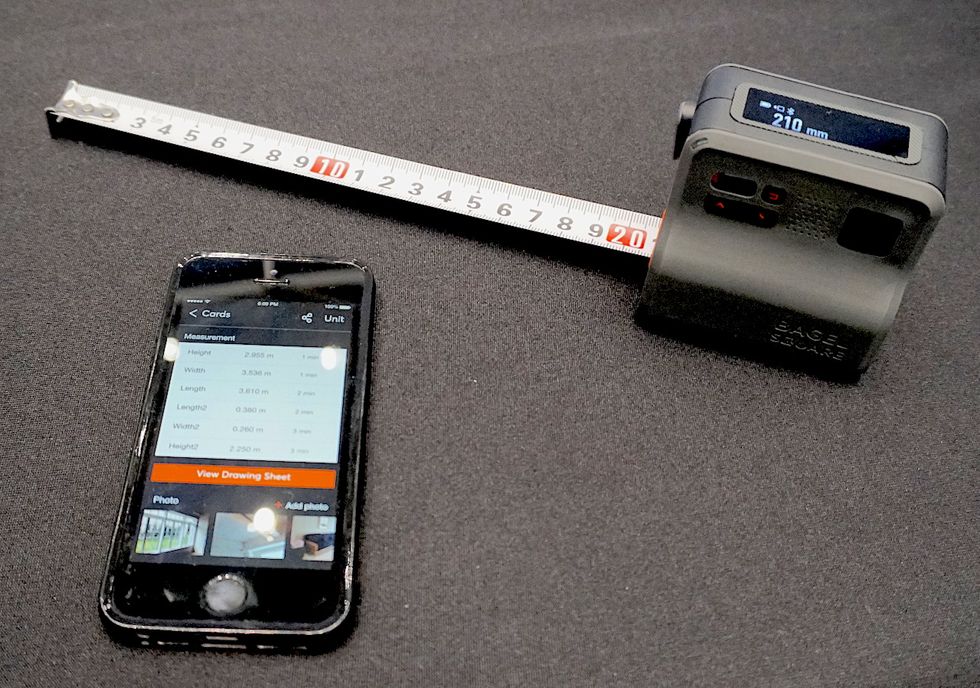 The Bagel Square Smart Tape Measure has an LED readout for easier reading.
This smart tape measure (October, $99.99) includes an LED readout instead of having to read tiny tape print, and it's equipped with a laser sensor so you don't even need to pull out its tape. A 9-axis motion tracking sensor on the Bagel Square Smart Tape Measure lets you save measurements in varying directions on its app.
Sengled Solo 2 Smart Light + Bluetooth Speaker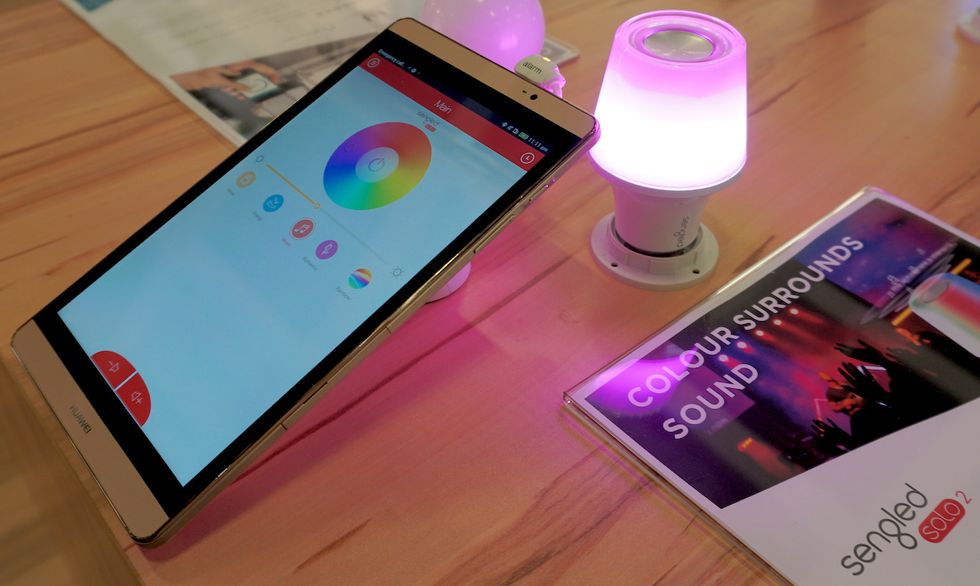 Sengled Solo 2 Smart Light has 16 million color options.
Any old smart bulb lets you app-shift its hues, but this smart LED (Q4, €49.90) is equipped with a Bluetooth speaker and a "disco mode" setting that automatically changes its 16 million colors in rhythm to the music playing. Just add a mirror ball to the Sengled Solo 2 Smart Light + Bluetooth Speaker and you're ready to part-ee.
Click & Grow Smart Garden 9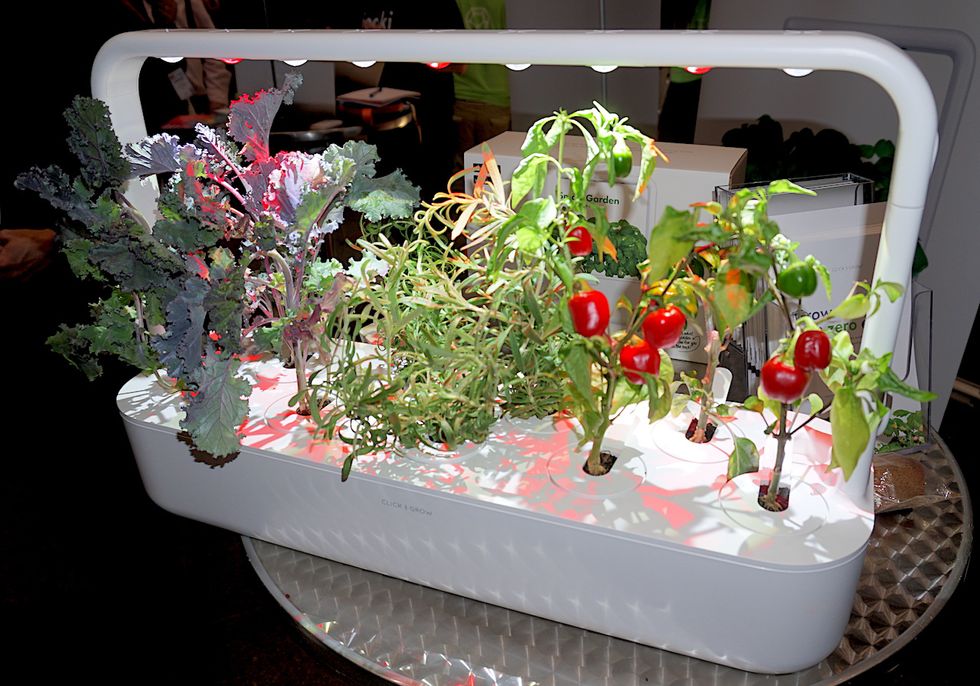 The Click & Grow Smart Garden is expanding, now letting indoor gardeners grow up to nine plants at a time.
This larger and upgraded version of original indoor smart garden (November, $199) includes newly-developed Smart Soil and built-in sensors to make sure your fruits, veggies and herbs get the right water and nutrition without you lifting a spade or hose. The Click & Grow Smart Garden 9 come with nine plants: three mini-tomato, basil and lettuce.
Don't forget to check out The GearBrain to see what other connected devices work with Google Home or Amazon Alexa enabled device.