Like GearBrain on Facebook
The annual IFA show in Berlin is a showcase for smart home devices — there's a heavy lean toward products for the kitchen, with large scale appliances front and center. This year's show held up its promise. While not all these products will be available immediately in the U.S., we still think these eight stood out as the 8 Best IFA Smart Home Device for 2017.
Bosch Smart Refrigerator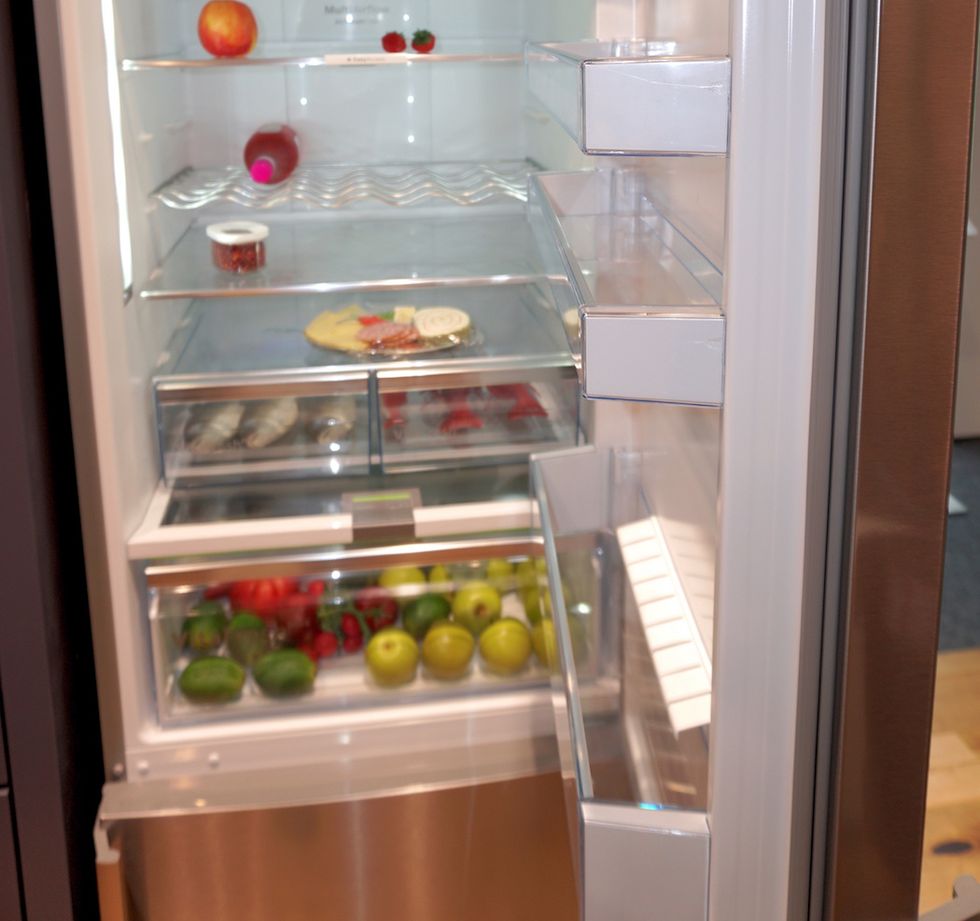 Bosch will keep your apples crunchy.
Photo by Stewart Wolpin
Where, exactly, in your fridge do you store fruit? Bosch is looking to answer this vexing first-world question with this new fridge, available early next year. Two built-in cameras will identify and advise where in the fridge is best to store your apples and oranges – if in the fridge at all.
FridgeCam Smart Fridge Camera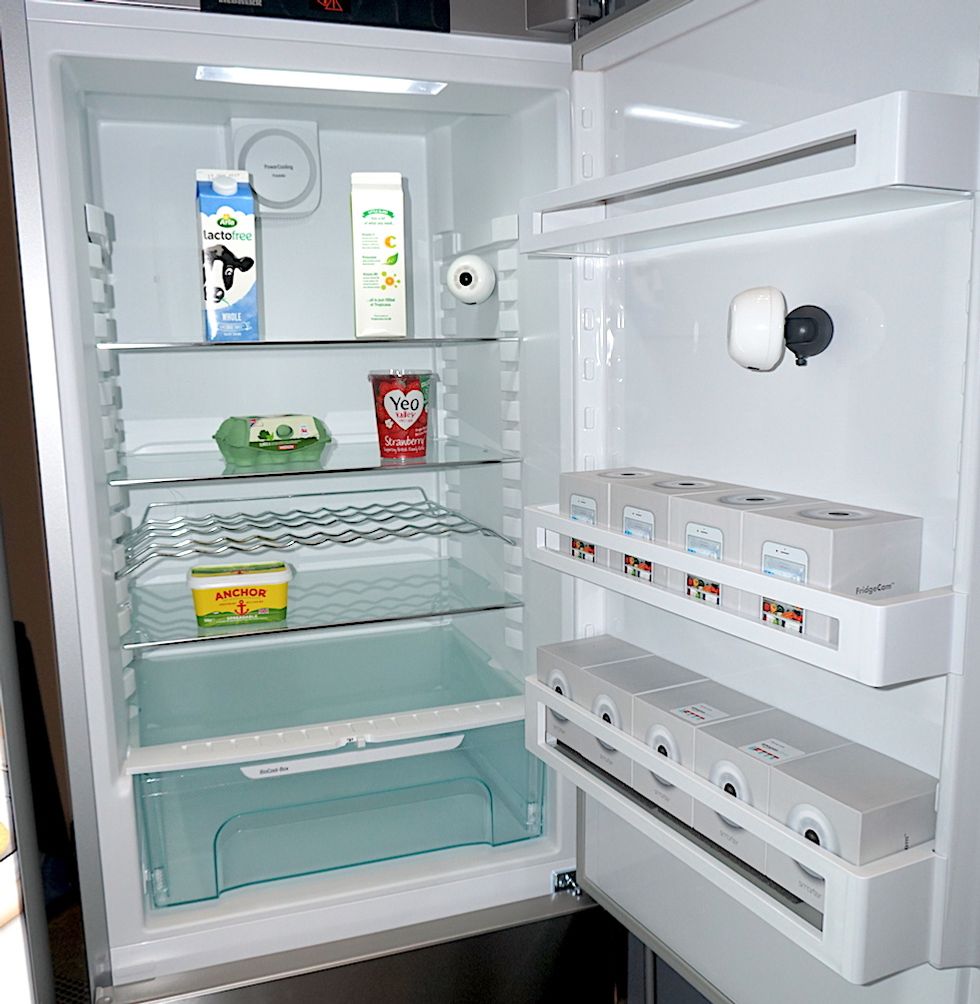 This turns any fridge into a smart device.
Photo by Stewart Wolpin
No need to buy a new smart fridge thanks to this add-on wireless camera ($149). It'll snap pics of your dumb fridge's contents so you can check what you're out of while shopping. FridgeCam also scans bar codes, and its app will track expiration dates and automatically order replacements.
Hive Smart Security Camera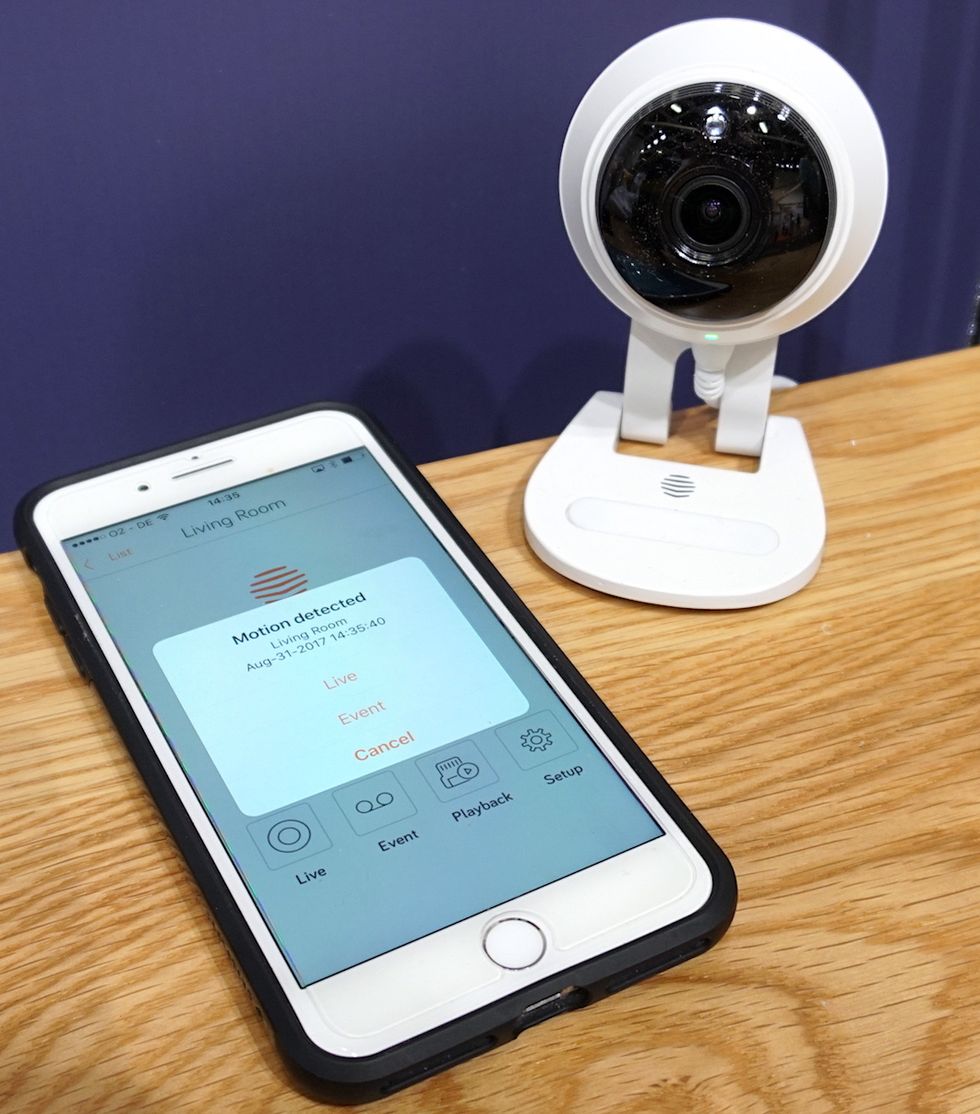 Call for police through Hive's smart cam.
Photo by Stewart Wolpin
This looks and acts like any normal Wi-Fi security camera (£129) – 1080 HD video, night vision, two-way communication – but with a twist: when you're alerted and can see an intruder via the Hive app, you can trigger a police siren, an alarm or a dog barking to hopefully scare away the bad guy.
Liebherr "Mia"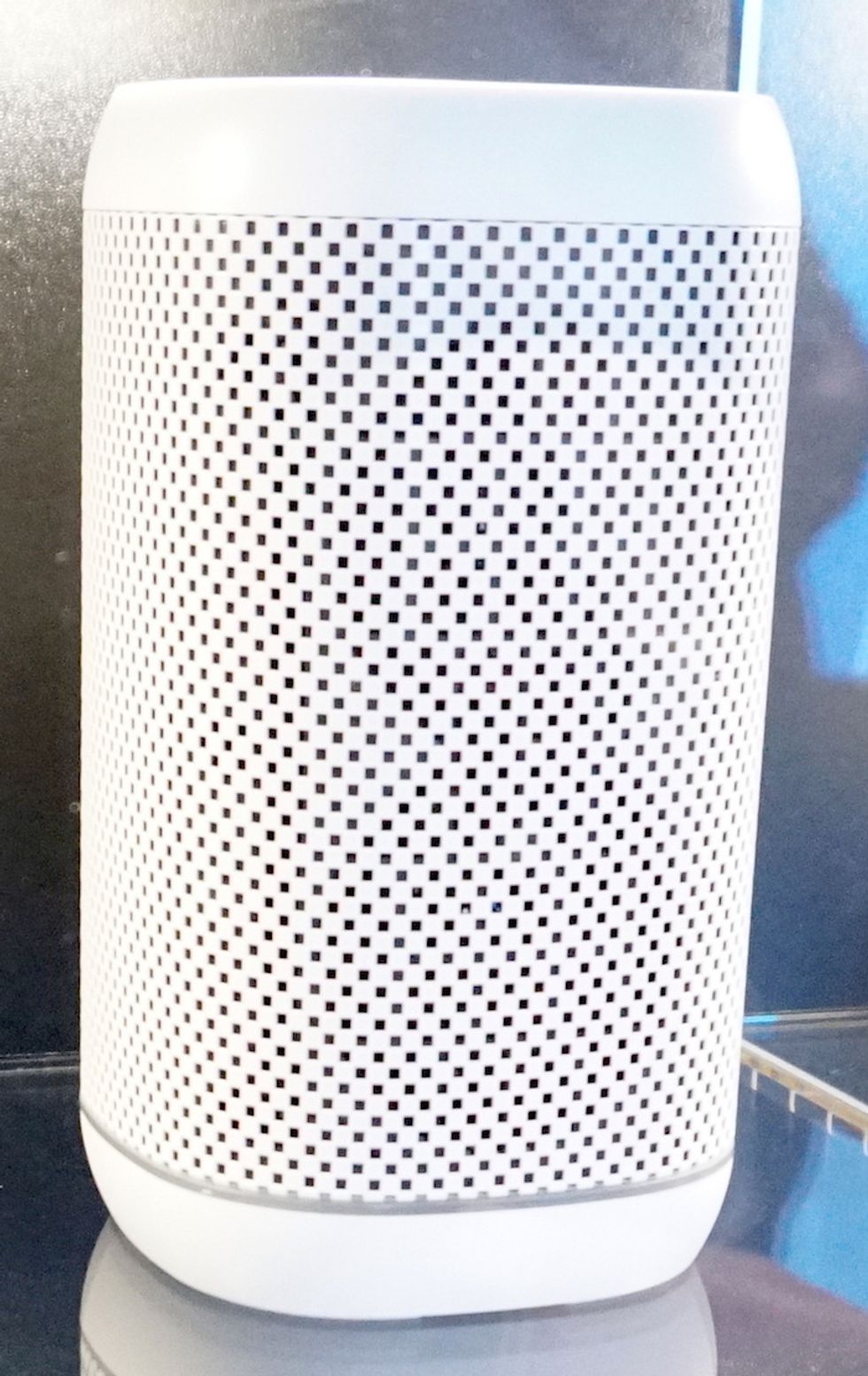 Liebherr is bringing is own Echo to market.
Photo by Stewart Wolpin
Liebherr is developing Mia, its own Echo-like voice-controlled Bluetooth speaker, designed to control Liebherr appliances. Mia will likely be paired with appliances equipped with the company's SmartDeviceBox, which makes its dumb appliances smart, and Liebherr-branded FridgeCams.
Miele Dialog Oven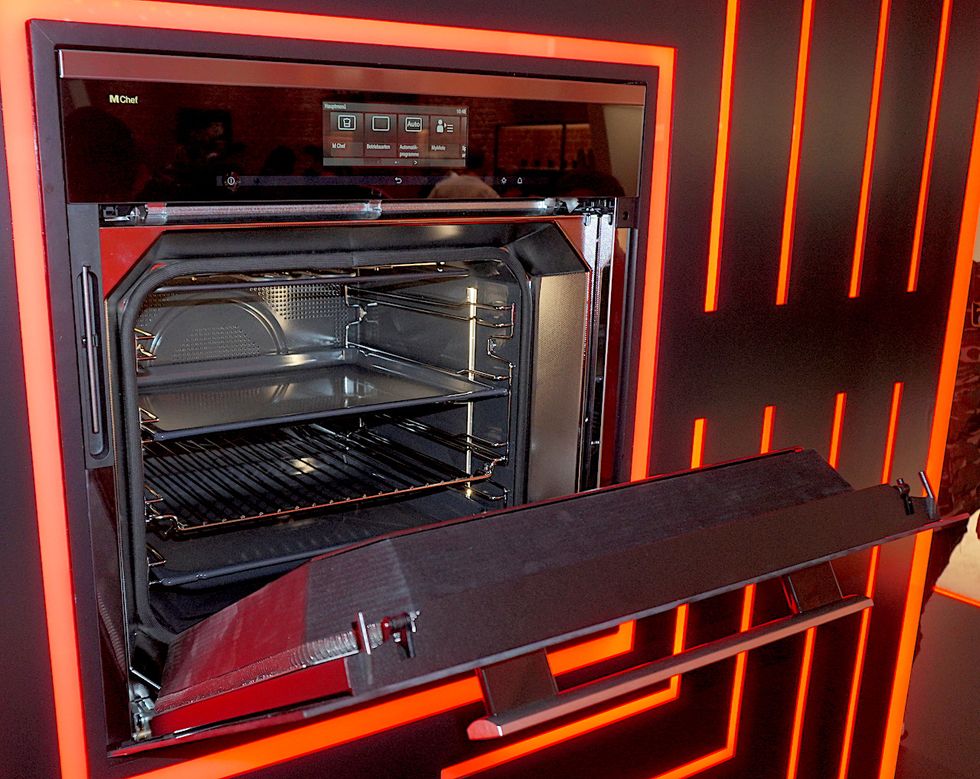 The Miele Dialog Oven can suggest recipes.
Photo by Stewart Wolpin
Using M Chef electro-magnetic energy instead of convection or microwaves, the new Miele Dialog Oven (April 2018, €7,999, Germany and Austria only initially) heats more evenly inside/out, and is smart enough to correctly cook different foods simultaneously, such as meat, potatoes and veggies. You also can use an app to program it and suggest recipes.
Neato Botvac D7 Connected Smart Robot Floor Cleaner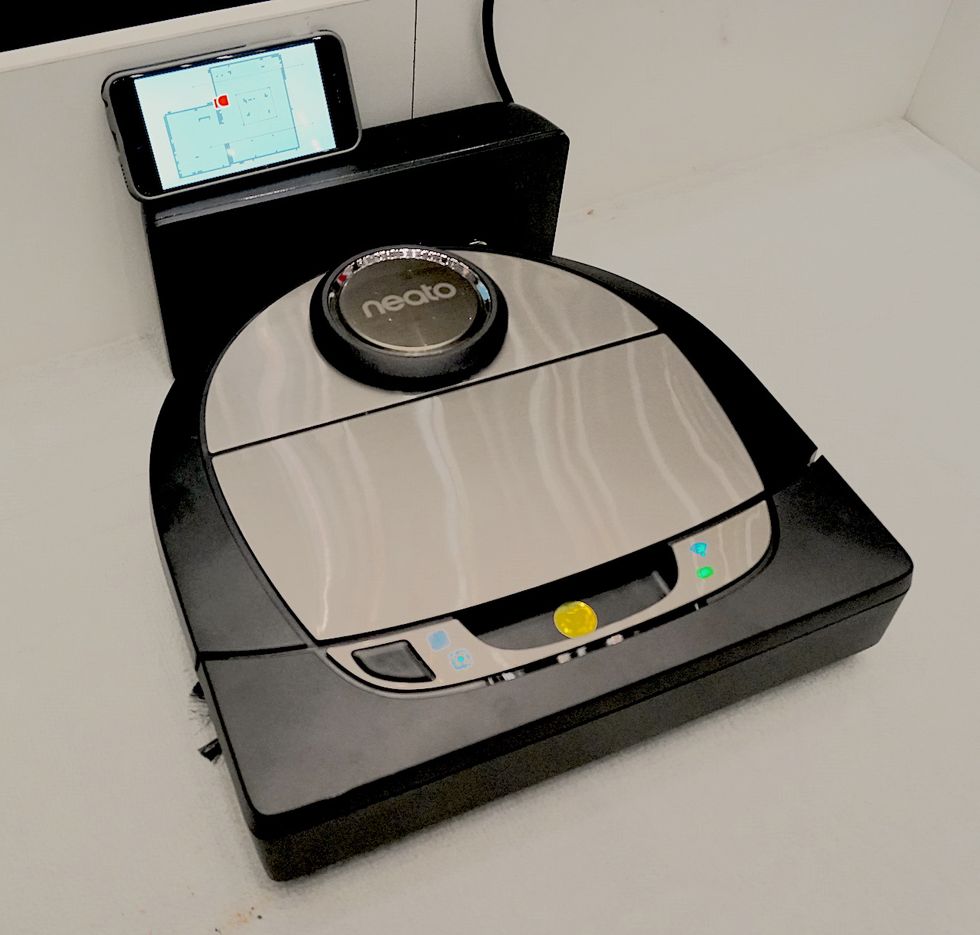 Tell the Botvac D7 where it shouldn't clean.
Photo by Stewart Wolpin
Roomba invented the AI robo vac that independently maps your abode for more effective cleaning. But not only does Neato's robo vac, the Botvac D7, (fall, $799/€899) tells you where it's cleaned, you can set "no go" zones, its squarer shape cleans corners more effectively than the round Roomba – and it's $200 cheaper.
Netatmo Gardena Smart Lawn Care System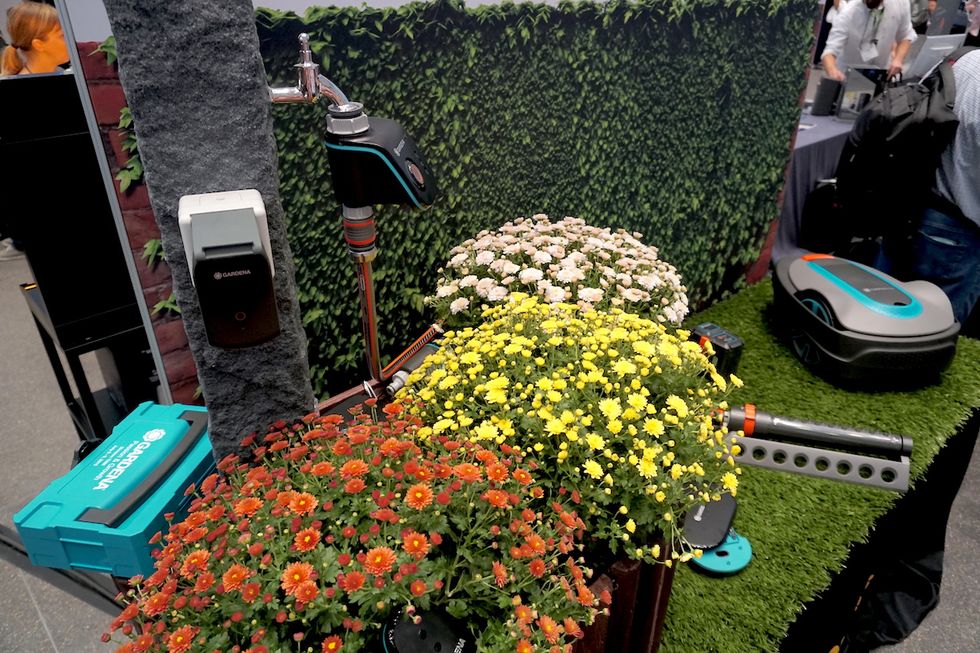 Netatmo and Gardena have teamed up for your garden's upkeep.
Photo by Stewart Wolpin
Instead of mixing-and-matching smart lawn care products, Gardena and Netatmo have created a smart app-controllable ecosystem. The Netatmo Gardena Smart Lawn Care System will keep your grass green and trimmed, and includes either a smart sprinkler water valve controller or irrigation control for watering, a waterproof smart plug, a plant sensor, and several Sileno robot lawn mower models.
8. Siemens X-Spect Stain/Fabric ID Wand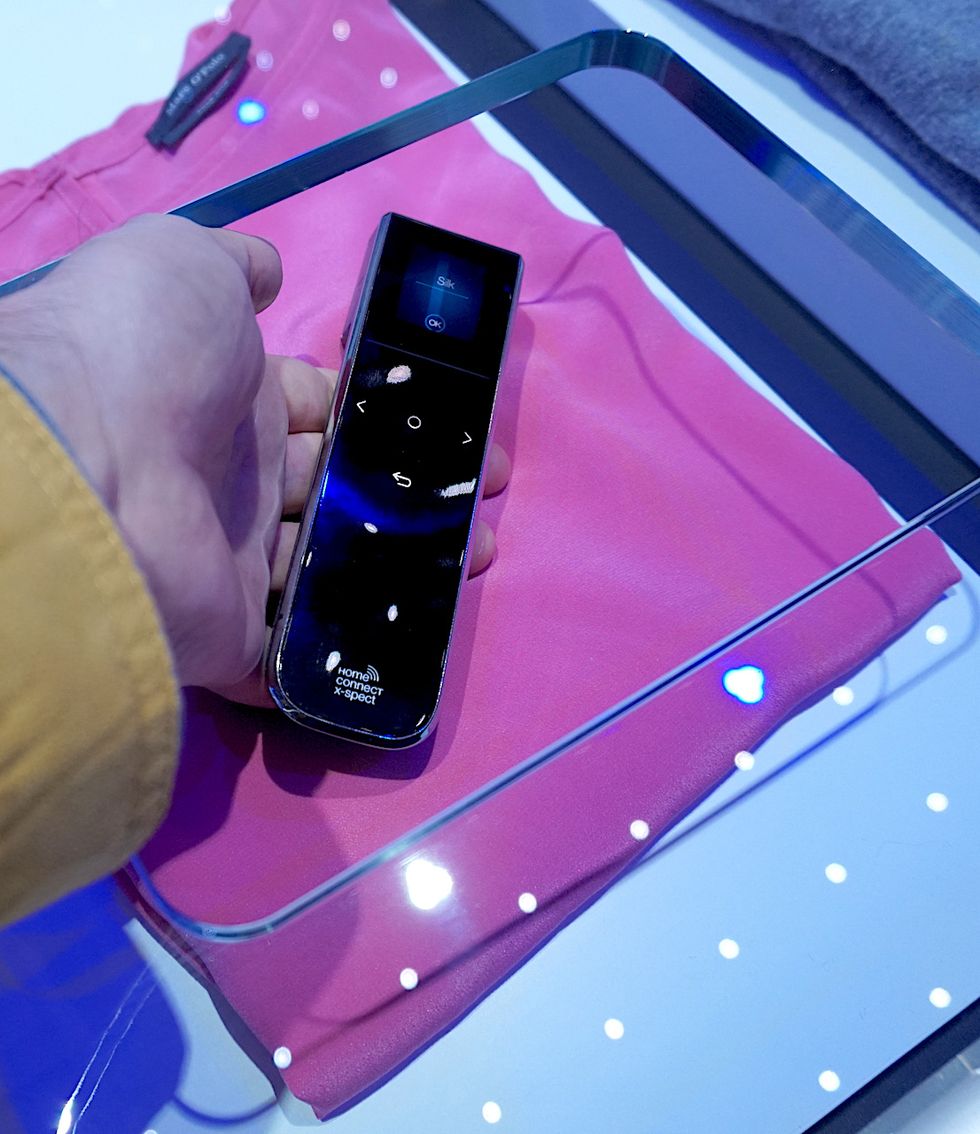 This wand will ID any stain, telling your washer how to clean the spot.
Photo by Stewart Wolpin
What is that splotch on your shirt and how can you wash it out? Wave this still-in-development wand over your garment and it'll ID both the stain and the fabric, suggest the best way to wash it, and send the washing program to a HomeControl-compatible washer.
Don't forget to check out The GearBrain to see what other connected devices work with Google Home or Amazon Alexa enabled device.
From Your Site Articles
Related Articles Around the Web
Like GearBrain on Facebook