A new smart home security camera from abode features 24/7 video recording, live video feeds and more. Called the abode Cam 2, the new camera can be folded into existing abode smart security systems, but can also work on its own. But if woven into abode's own security network, like iota, the camera can help to run smart home actions from operating smart lights to controlling smart locks.
The camera is small, works across Wi-Fi and has a number of features for indoor needs, but with an IP65 rating, the abode Cam 2 can also work outside as well like the company's outdoor security cameras. It sits on a flexible mounting base and also has low-light abilities that support color night vision.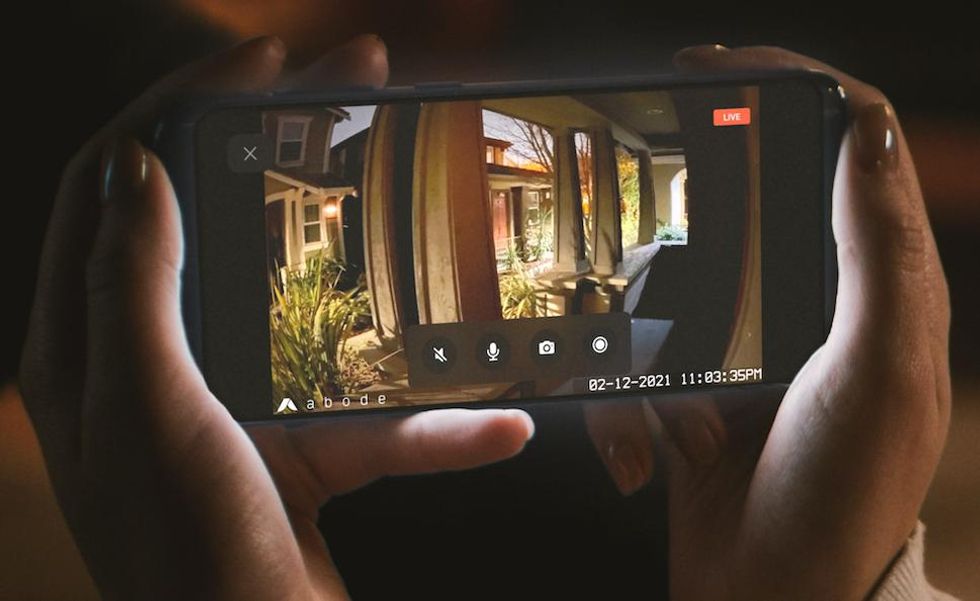 The new Cam 2 from abode has full color night vision and live streamingabode
People can tap into look-back features for triggered events, record video up to the cloud id they have an abode Standard or Pro plan, and get alerts if the camera picks up a person or just motion.

The new camera also works with abode's Smart Detect which is part of its security system, letting users know if a person was picked up on an abode video device and then adds a video clip to their timeline. And abode says package and pet detection will be coming later in 2021.
Amazon Alexa and Google Assistant are both supported with the camera, which means they can pick up a live stream from the abode Cam 2 to their Echo Show or a Google Assistant display through a voice command to one of the voice assistants.
"This is the perfect camera for customers new to DIY smart home security who want a solution that is affordable, easy to use and manage," said Chris Carney, CEO and founder of abode in a statement. "The abode Cam 2 is suitable for multiple environments and available at an affordable price, without constraining or limiting consumers. Whether you're just starting off or looking to add more cameras to your abode system, abode Cam 2 is compact, full-featured, and highly versatile."
While the new abode Cam 2 can be pre-ordered now, it is expected to start shipping in April 2021.