Airthings newest air monitor is packed with sensors that picks up details from carbon dioxide but also particulate matter like dust and pollen, radon and more. Battery-operated, the $299 View Plus works over Wi-Fi to deliver details about the air people breathe in their home — and work — through a display that can be customized to show key metrics someone chooses.
There are a number of sensors inside the oval-shaped View Plus, allowing it to also read temperature, air pressure, humidity, airborne chemicals — called VOC — plus the outdoor air quality as well. There is also a light and noise sensor, plus occupancy data and even a Virus Risk Indicator that can be viewed as well. The particulate sensor alone can read particles in the air that are about the size of a piece of dust, as well as a common bacterium.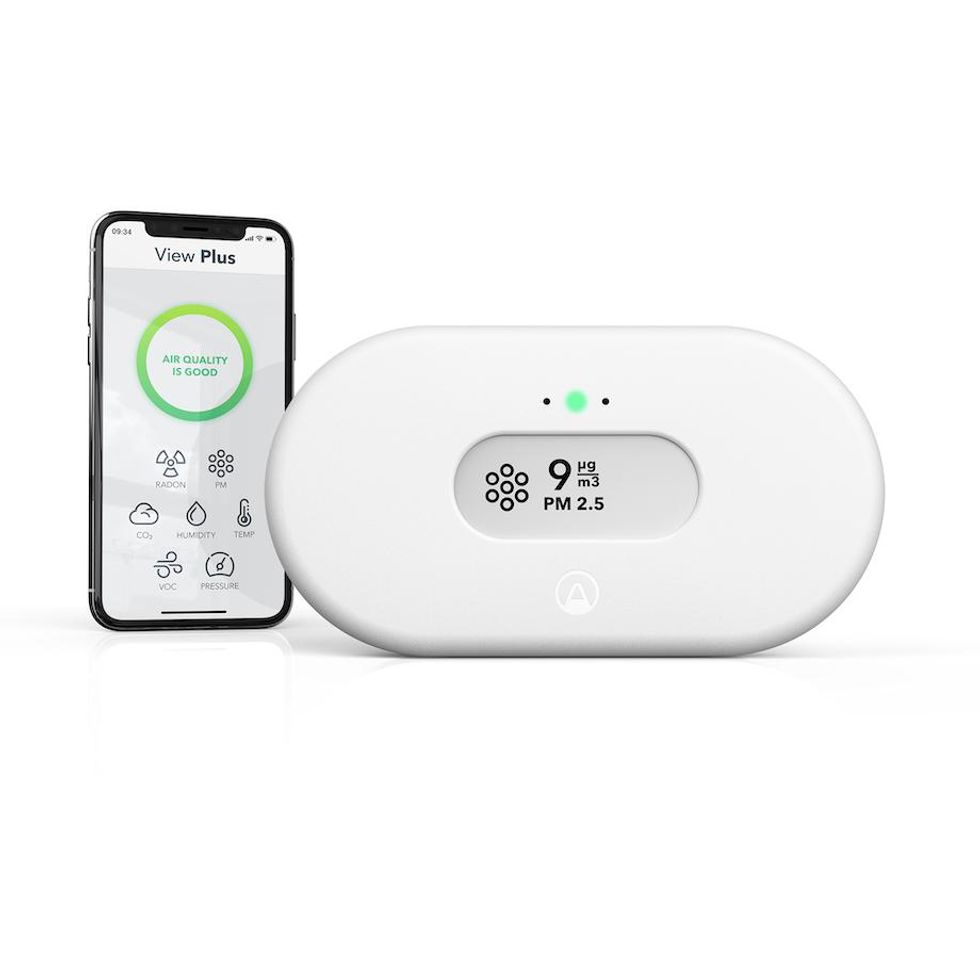 The display can be customized to bring up specific metricsAirthings
The View Plus can also send people notifications about any changes in the air in their surroundings. And waving your hand in front of the display can bring up details instantly.

The air monitor also works with IFTTT, as well as two voice assistants, Amazon Alexa and Google Assistant. And because it has a built-in Hub, you can link the new View Plus to other Airthings devices as well.
"Since the beginning of the pandemic, we've seen the levels of awareness about air quality increase dramatically," said Oyvind Birkenes, CEO of Airthings, in a statement. "We decided to develop View Plus to help people everywhere understand that they have more control over their air quality than they might think.
Pre-orders for the new air monitor will start today on the company's web site, and there is a 10 percent discount for early buyers. The $299 View Plus air monitor will then start to ship to customers in June.