Smart home automation platform IFTTT has undergone a number of changes since launching the first applets in 2011, including a new Pro tier that expands how people can use the applets created by brands — and those they design themselves.

But for those new to IFTTT, who aren't quite ready to leap into the Pro version, there are a number of brand applets that can be adopted and used for free as long as you have an IFTTT account. And setting up an IFTTT account — and getting started — is pretty simple. Once you've taken that step, here are 10 (plus quite a few extra) that tap into a wide area of smart home features from those that operate connected lights, to IFTTT applets that can help automate security cameras and even get the weather forecast into your daily Google calendar.
Wyze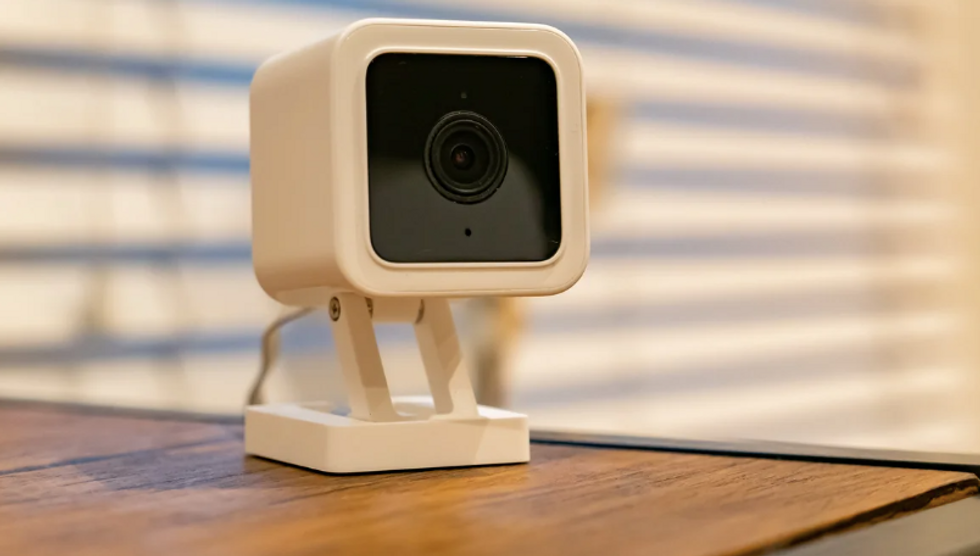 Wyze security cameras can be controlled via IFTTT appletsGearBrain
Wyze is one of the more affordable brands of smart device available today, including its Wyze Cam V3 security camera. And IFTTT helps you expand how you can use this small device with applets that let you turn off push notifications when you walk through your front door to those that launch motion detection features when you leave.

Eager for more? You can explore Wyze IFTTT services and applets on the site — and if feeling creative, even develop your own.
Hue Lights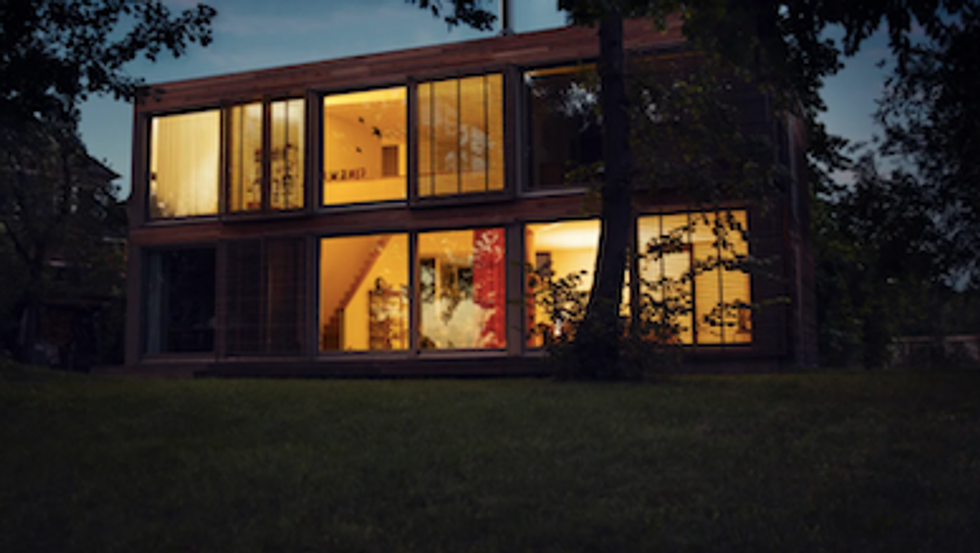 Get your Hue lights to blink when you get a Facebook message and moreSignify
Hue Lights have IFTTT applets available, from those that get your lights to blink when your Amazon Alexa timer hits zero, to another that will get your Hue lights to blink if you get a Facebook message. (We won't say anything about your social media consumption, we promise.)

There are a number of other IFTTT smart light and smart switch applets for brands other than Hue including LIFX, WeMo, TP-Link Kasa and more, that you can explore as well.
Weather Underground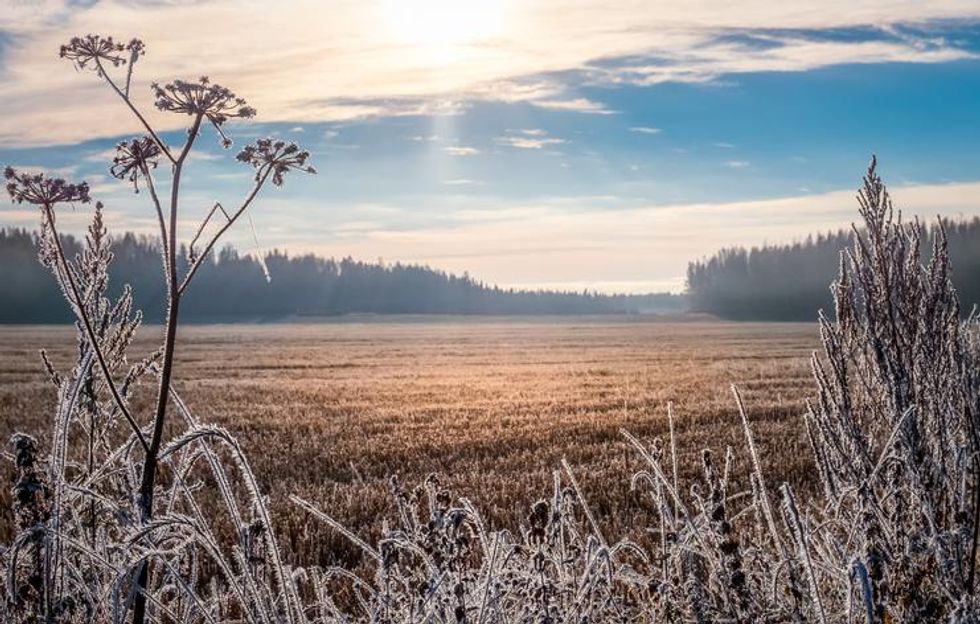 Park a mower if Weather Underground detects frost on its wayGetty Images/iStock
For anyone obsessed with knowing what the day's temperature will bring, there are a number of top weather apps — but Weather Underground is a favorite for many. And yes, IFTTT can link up the app to other devices in your space, a huge variety of them.

Get Weather Underground IFTTT applets to park a Husqvarna Automower if the weather app predicts heavy rain or even frost. You can even get that day's weather forecast added to your Google calendar. IFTTT also hosts a number of Weather Underground IFTTT services that work between the app and other branded devices including those from Philips Hue, WiZ, TP-Link Kasa and more.
Sonos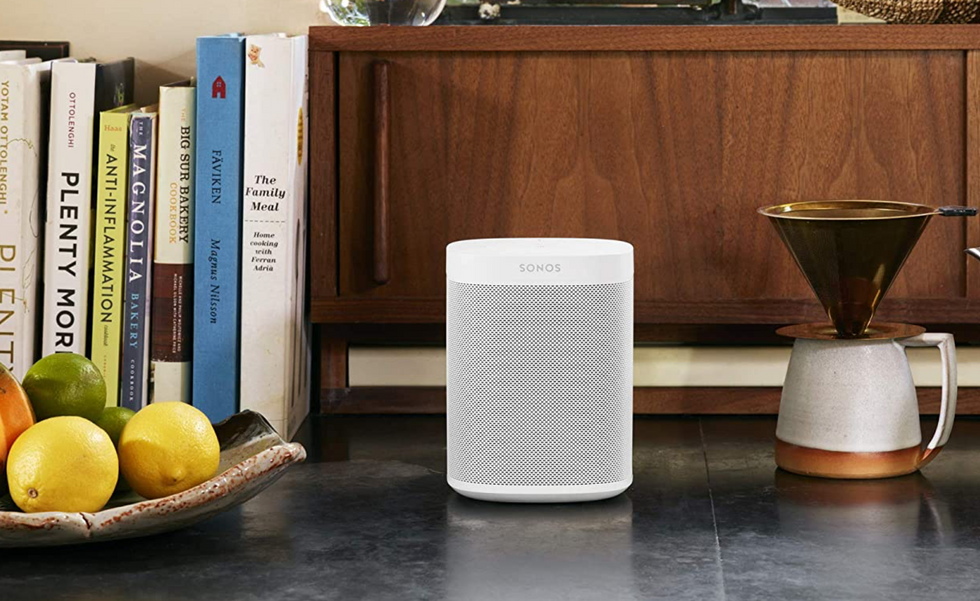 Sonos speakers can be programmed through IFTTT Sonos
Sonos speakers, which can be run through Amazon Alexa and Google Assistant, can also be controlled via IFTTT. The applet can help turn speakers on or off automatically depending on whether you're leaving your home, or coming back. You can also use IFTTT to lower the volume when you answer a phone call, or if someone press your Ring doorbell.

The number of Sonos IFTTT applets as well as Sonos IFTTT services that exist are extensive, and you can find those that work with other brands besides Ring including Roomba, Swann Security cameras and more.
Arlo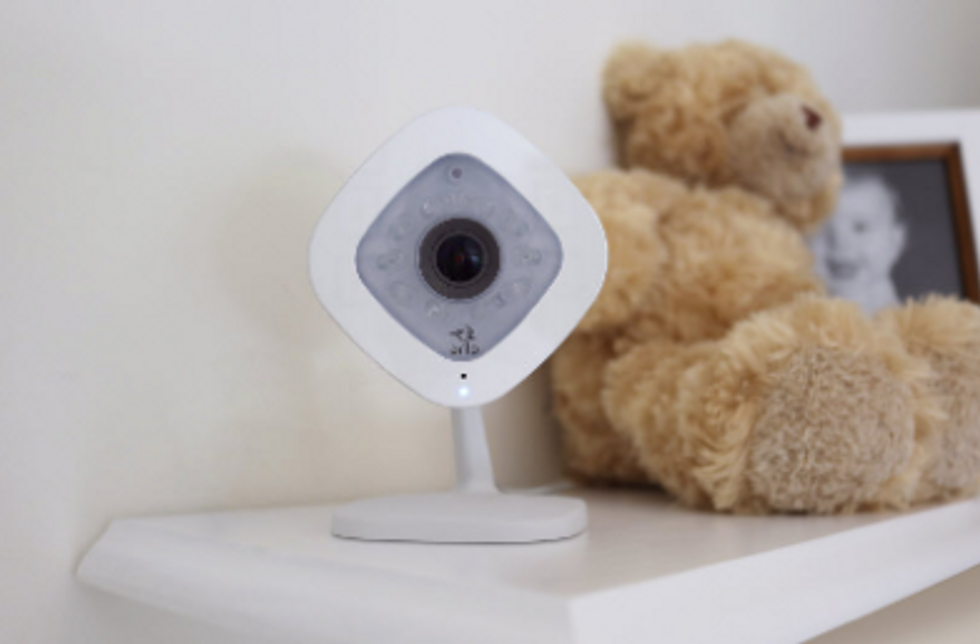 Through IFTTT, integrate Arlo cameras with Hue lights and moreArlo
You can program your Arlo security camera and light to do a hefty number of actions through IFTTT. You can get Arlo to start recording automatically at the top of every hour, blink Hue lights when motion is detected, and also integrate Arlo with Amazon's voice assistant Alexa as well as Google Assistant. There are honestly dozens of Arlo IFTTT services to explore and sign up for online.
Awair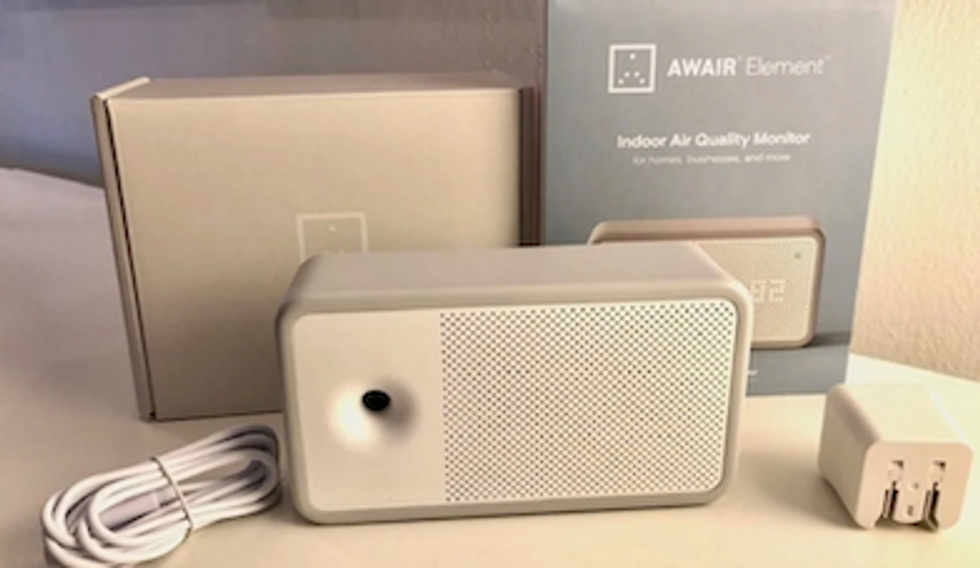 If an Awair air monitor detects too much CO2, it can make lights change colors through IFTTTAwair
Air monitor can work with IFTTT too, including some of those made by Awair. A number of IFTTT services can get WiZ lights to change their color to red if too much CO2 is detected in a room, to another that sends a notification through the Telegram app as well if Awair picks up high concentrations in your bedroom.

IFTTT also has air monitor applets for other brands, as well as some for air purifiers, including those made by Acer, Levoit, tado and more.
Ring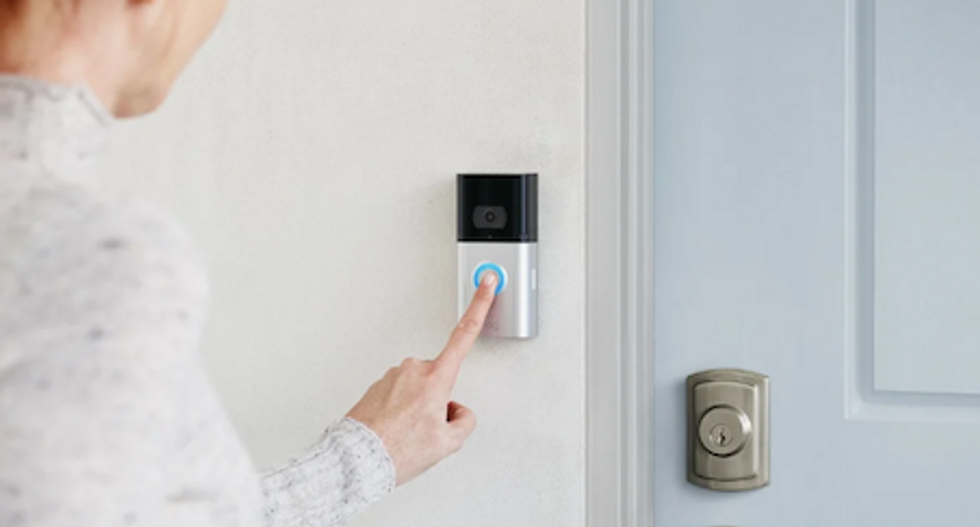 Ring works with several IFTTT appletsRing
There are several Ring IFTTT applets that can be linked to its devices. Some also work with other devices we've included in this guide as well. You can have your Hue smart lights, for example, blink whenever someone rings a Ring video doorbell, while another creates a Google Drive security log that notes every time movement is detected by a Ring device at your front door.

Dropbox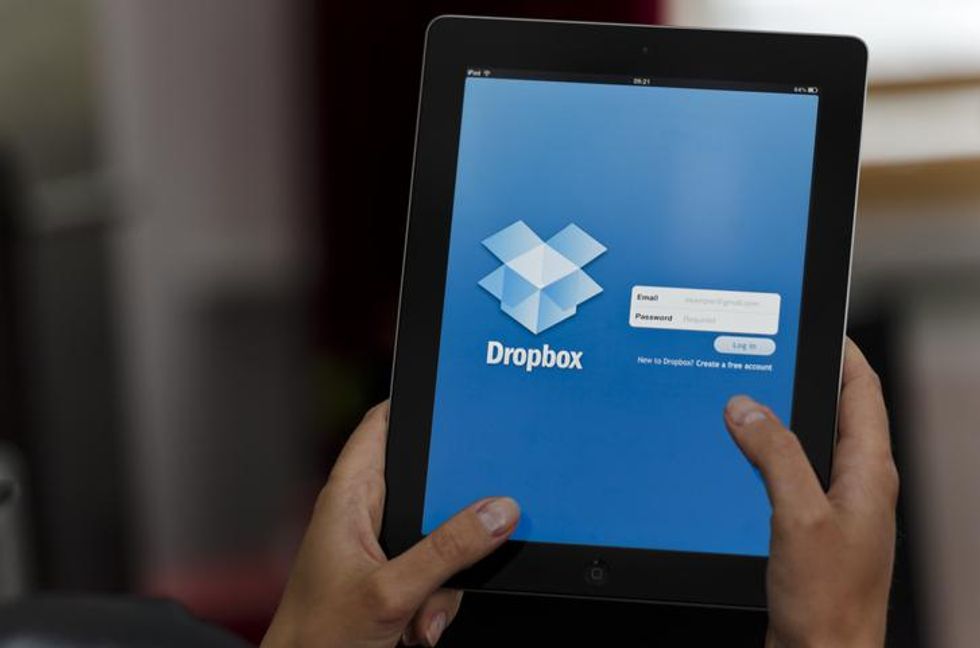 Dropbox can link up with other apps like Instagram and YouTube through IFTTTGetty Images/iStock
IFTTT can help simplify and link up apps — not just physical devices. Dropbox, for example, can be tied to an IFTTT applet, and used to collect images from Facebook where you're tagged, to saving Instagram videos, automatically, as well. There are IFTTT applets that work between Dropbox and other apps as well including OneDrive, Box and also YouTube which you can explore through IFTTT's site.

iDevices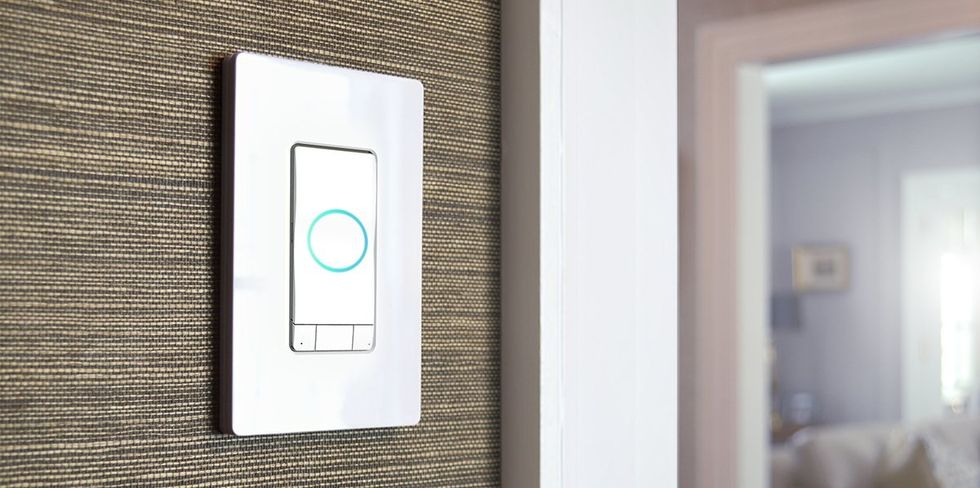 Increase a lights brightness and more with IFTTT applets for iDevices iDevices
Smart switches, plugs and thermostats from iDevices can be linked to other products through IFTTT applets as well. Turn off a night light at sunrise, increase the brightness of a light (or lower it) at a certain time every day and even get an SMS message if a thermostat drops below a certain level. Explore more iDevices IFTTT applets as well.

The GearBrain, First Compatibility Find Engine for Smart Devices www.youtube.com