Like GearBrain on Facebook
This summer marks a turning point in the battle for the smart home, as battle lines between the voice assistants of Amazon and Google are blurred, thanks to smart speakers now offering both.
It isn't yet possible to have both assistants running and listening for their respective 'hot words' of 'Alexa' and 'Okay Google' at the same time. But this shift does mean consumers can finally buy their preferred smart speaker, then decide later which assistant they want to use.
Read More:
The situation isn't quite perfect, as the smart speakers made by Google and Amazon themselves still each only offer the one voice assistant (and this is extremely unlikely to ever change). But other manufacturers, starting with Sonos and Bose, now sell speakers with both assistants available out of the box.
This means paying more money, as these are premium speakers in a different acoustic league to those by Amazon and Google (the latter's Home Max being an exception). And, for now, it means missing out on a couple of features which Amazon and Google save for their own speakers, like voice calling with Amazon's Echo speakers.
But this is undoubtedly progress, and is a win for the smart home consumer.
Here are all of the smart speakers available now with both Amazon Alexa and Google Assistant:
Sonos One - $200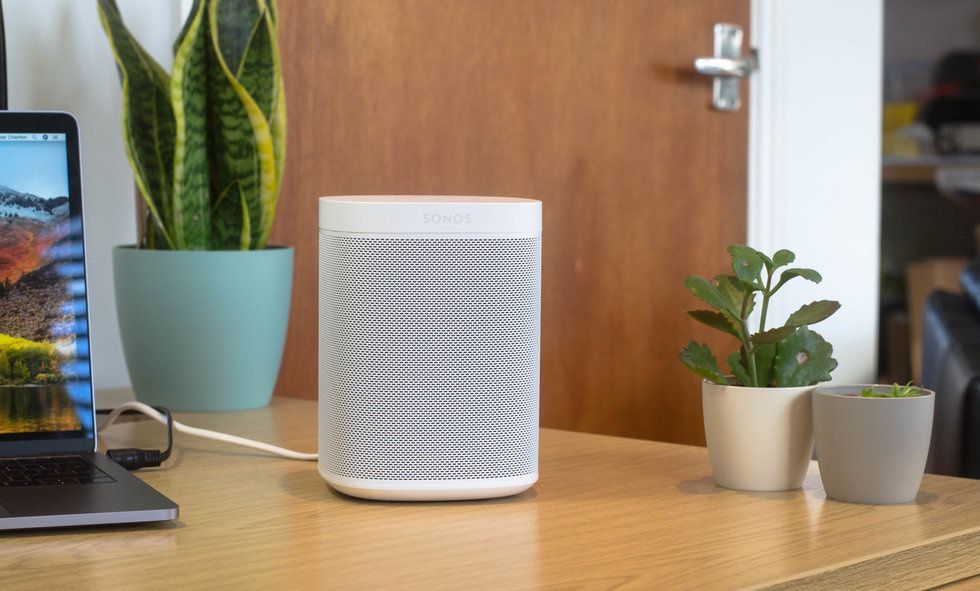 The Sonos One was deemed one of the first 'premium' smart speakersGearBrain
The Sonos One launched back in the fall of 2017 with Alexa onboard. It was seen as the very first quality speaker with an integrated voice assistant, and Sonos said it would soon get the Google Assistant too.

Unfortunately, this took a long time to become reality. Sonos spent all of 2018 working on Google Assistant integration, and finally made it available via a software update in May this year.
A compact yet powerful speaker, the One benefits from all of the smart networking features shared by all other Sonos products. It can also play content from dozens of streaming platforms via the Sonos app, and of course can be used with either Amazon Alexa or the Google Assistant — but, as with all smart speakers to date, not with both at the same time.

Sonos released a second-generation One earlier in 2019, but promises both voice assistants work equally well on both models.
Sonos Beam - $400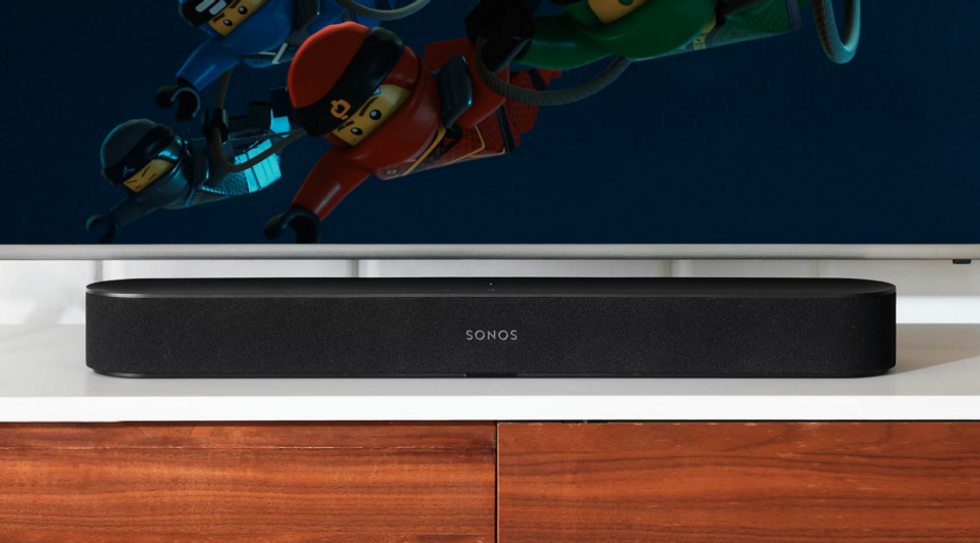 Sonos
The Beam is a sound bar from Sonos designed to sit beneath your television, improving the sound of movies and TV shows, while also being your living room's primary music system.

On top of this, the Beam also offers both Alexa and the Google Assistant, which work in exactly the same way as they do on the One. Also identical is how the Sonos app works to control everything, letting you add Sonos speakers to a network and control the music playback throughout your home.
Both the Sonos One and Beam also work with Apple's AirPlay 2 streaming platform, meaning you can ask Siri on your iPhone or Apple Watch to control music playback on the speaker and sound bar.
Bose Home Speaker 300 - $260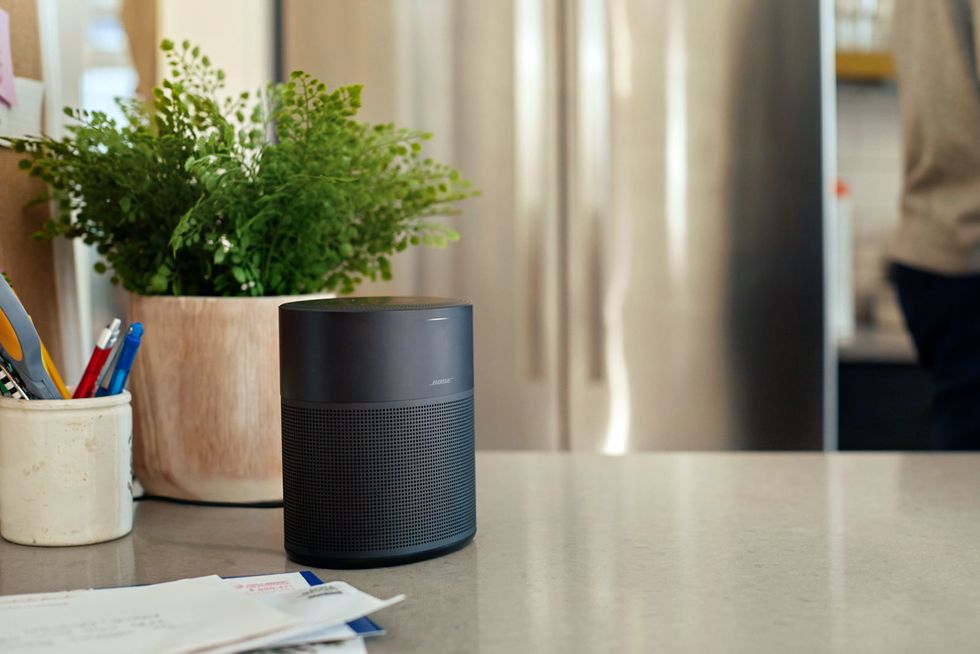 The Home Speaker 300 is priced at $260Bose
The newest speaker from Bose, the Home Speaker 300 can be seen as a rival to the Sonos One in terms of size, but with a price which is $60 higher.

The Home Speaker 300 can link up to other Bose smart speakers to create multi-room audio — just like what you get from Sonos — and there is support for Apple AirPlay 2, along with Amazon Alexa and Google Assistant.
If all that smartness isn't for you, the Bose also acts as a regular Bluetooth speaker, playing whatever audio you throw at it from your smartphone. As with the Sonos One, Amazon Echo and Google Home, the Bose does not have a battery so must be plugged into a wall outlet to function.
Similar to the Sonos speakers above, Bose offers up its own smartphone app for controlling the Home Speaker range, and this is where you pick which voice assistant you want to use. But after that, you can simply use voice commands to play music, set timers and control your smart home devices, all without going to the Bose app.
Bose Home Speaker 500 - $400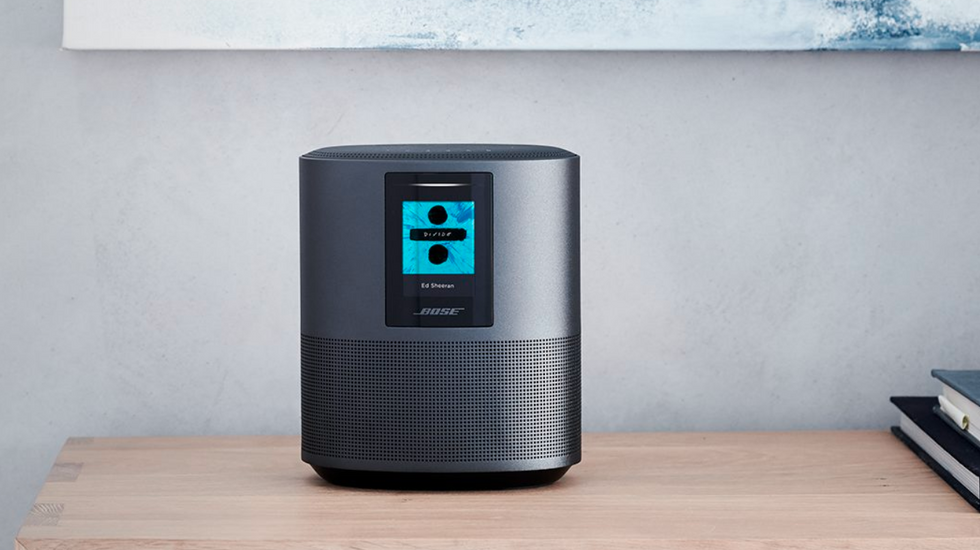 The Home Speaker 500 fires sound in opposite directions to produce 'room-filling' acousticsBose
A step up from the Home Speaker 300 is the 500, a larger, more powerful and more expensive smart speaker with some extra features.

The Home Speaker 500 has wha Bose claims to be "wall-to-wall stereo" sound which fills a room wherever the speaker is placed, by emitting sound in opposite directions and bouncing it off the surrounding walls. Bose claims this device produces a wider soundstage than any other smart speaker.
There is a color display on the front that shows the album area of your music, and this is also a touch screen, acting as a way to interact with the speaker and adjust some basic settings. Apple AirPlay 2 is also onboard, along with Amazon Alexa and the newly-added Google Assistant.
The Bose also gets Wi-Fi and Bluetooth for connecting to your devices, and the Bose app includes support for Spotify, Deezer, Amazon Music and TuneIn.
Bose Soundbar 700 - $800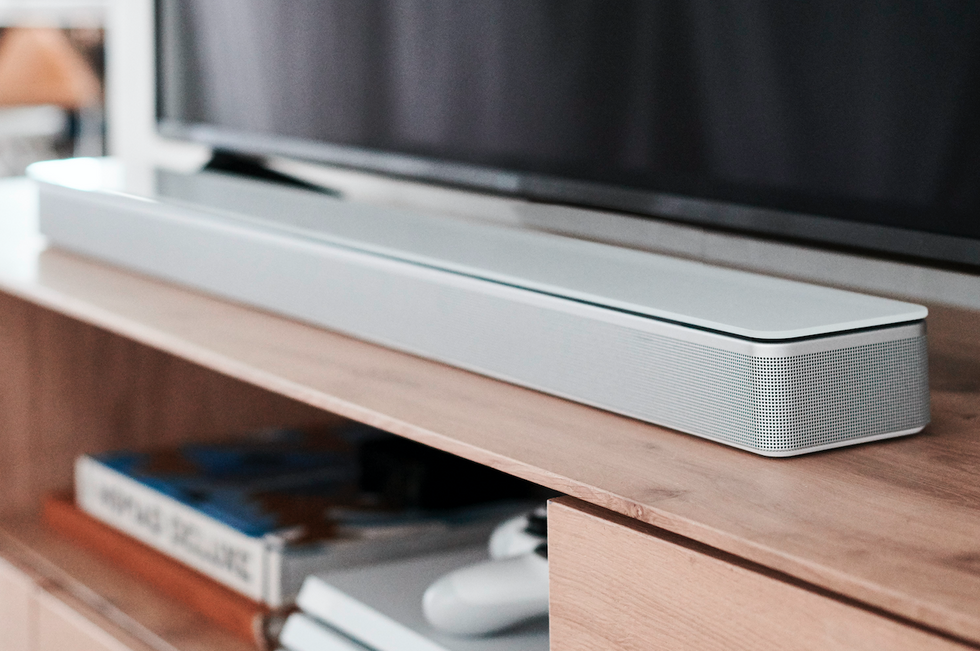 The Soundbar 700 now has both Alexa and the Google AssistantBose
Finally, we have the Bose Soundbar 700, which offers a similar feature set to the Sonos Beam mentioned earlier, but sits in a higher segment of the sound bar market.

The 700 is designed to work primarily as a high-quality sound bar, sitting in front of your TV and dramatically improving the sound of your movies, video games and TV shows. Like with the Sonos Beam, you can pair additional Bose speakers to the Soundbar 700, creating a true surround sound system.
The Soundbar 700 can be bought on its own, with the Bose Bass Module subwoofer, or with the sub and a pair of rear speakers for the complete home cinema setup. Those with downstairs neighbors and a conscience can also pick up the sound bar and rear speakers as a package — minus the floor-trembling subwoofer.

HDMI ARC connectivity means it will automatically output any audio produced by your television, or sent to your TV by other devices like Blu-ray players, streaming sticks and video game game consoles.
The Bose Soundbar 700 also functions as the room's primary sound system, with Apple AirPlay 2, Wi-Fi, Bluetooth, and a range of streaming services via the Bose smartphone app.
Finally, of course, the Soundbar 700 comes with Amazon Alexa and Google Assistant - the latter recently added via a software update. As with the aforementioned Bose products, the Google Assistant is installed and setup with the latest version of the Bose smartphone app.
Check out The GearBrain, our smart home compatibility checker to see the other compatible products that work with Amazon Alexa enabled devices.
From Your Site Articles
Related Articles Around the Web
Like GearBrain on Facebook