Like GearBrain on Facebook
Android VR Want an upgrade to your Google Cardboard? Tweets from Peter Rojas say that a new untethered VR headset is coming from Android next week—which coincides with Google's I/O event. Rojas, an entrepreneur-in-residence at venture capital firm and incubator Betaworks, also tweeted that the headset "will be less powerful than Vive or Rift." Being untethered or standalone means that the device won't be able to draw power from a PC the way Oculus Rift and Vive HTC require. What the device will look like? We're assuming an upgrade from the brown, corrugated paper.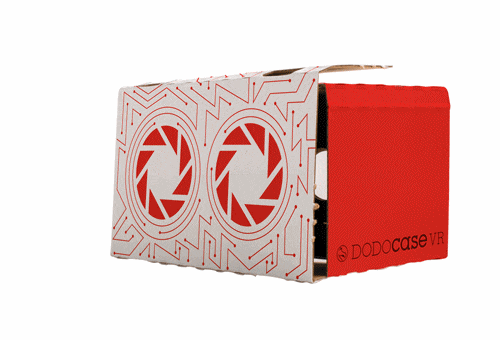 One Million Samsung Gear VR hit its one million mark, with more than that many people using the virtual reality device on the Oculus platform just in April. More than 250 virtual reality games and apps are now available for Gear VR, and the device is also being used for live events. Television is getting in on virtual reality too, with Discovery's Deadliest Catch one of the newest, available next week, says Oculus. Facebook? Yep, that is also getting mixed reality upgrades with 360 photos viewable this year as well.
Vuze VR Pre-Orders Live The Vuze 3D VR video camera started taking pre-orders today for $799, which the company first previewed during CES. The camera is expected to ship in October—just in time for the holiday rush—and comes with a headset and mini tripod. And yes, there are lots of pretty colors including sky blue, red, yellow and the required tech black.
Hack School Always hoped to know how to hack? Facebook wants to oblige, well, sort of. The social media site has release open source of its Capture the Flag (CTF) platform which helps players understand the basics of finding security issues just by playing the game. Now, this isn't a hosted app that you can just play inside Facebook like Candy Crush. Installing the code will take a bit of understanding—and Facebook actually means for the platform to be used by schools and non-profits to help students gain the skills they'll need around online security. Played the game and had a solid experience? Let us know.
Drone Laws Arizona is just the latest state to pass a law around the use of drones. The new legislation, primarily, forbids cities and towns from creating their own guidelines. What is the essence of the new law? You can't obstruct fire and police from doing their jobs, and cities with at least once park must allow residents to fly drones in one of them. States are eager to create business-friendly environments for drone use like DHL and Amazon's delivery prototypes. State laws however don't override Federal Aviation Administration requirements. Confused? GearBrain is working on a story to help you better understand where you can fly your drone without worry. Stay tuned. (Via AP.)
Like GearBrain on Facebook