Like GearBrain on Facebook
Apple this week announced the AirTag, a Tile-style device tracker. And, despite pre-orders not opening until April 30 and shipping not commencing until May, there are already lots of accessories to pick from.
Since the AirTag doesn't have a hole for attaching your own keyring or strap, like on most options from Tile, you're going to need a way of fixing AirTags to your possessions. Apple itself offers several options, but their prices are fairly steep considering the modest $29 price of the AirTag itself. Thankfully, there are also many others to pick from.
Read More:
Here are some of the top options already available from Apple and third parties like Belkin.
Apple AirTag Leather Key Ring – $35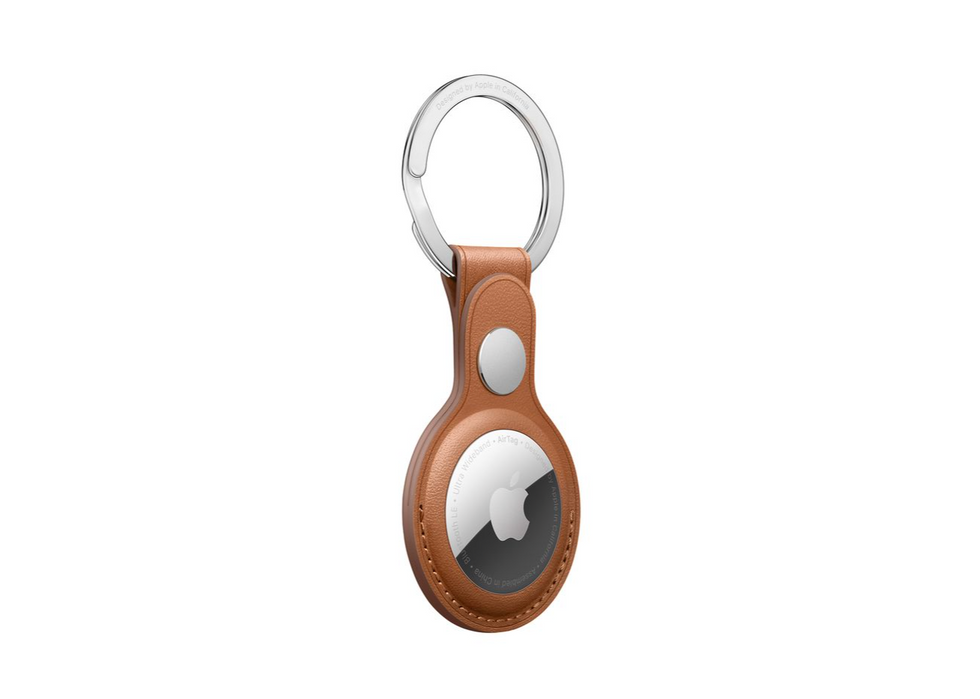 Apple AirTag Leather Key RingApple
Likely to be the most popular AirTag accessory from Apple itself, the Leather Key Ring is an easy way to attach the AirTag to your keys. It isn't cheap though, and at $35 is curiously $6 more than the AirTag itself. This accessory is available Baltic Blue, Saddle Brown and (Product) Red.
Belkin Secure Holder with Key Ring – $12.95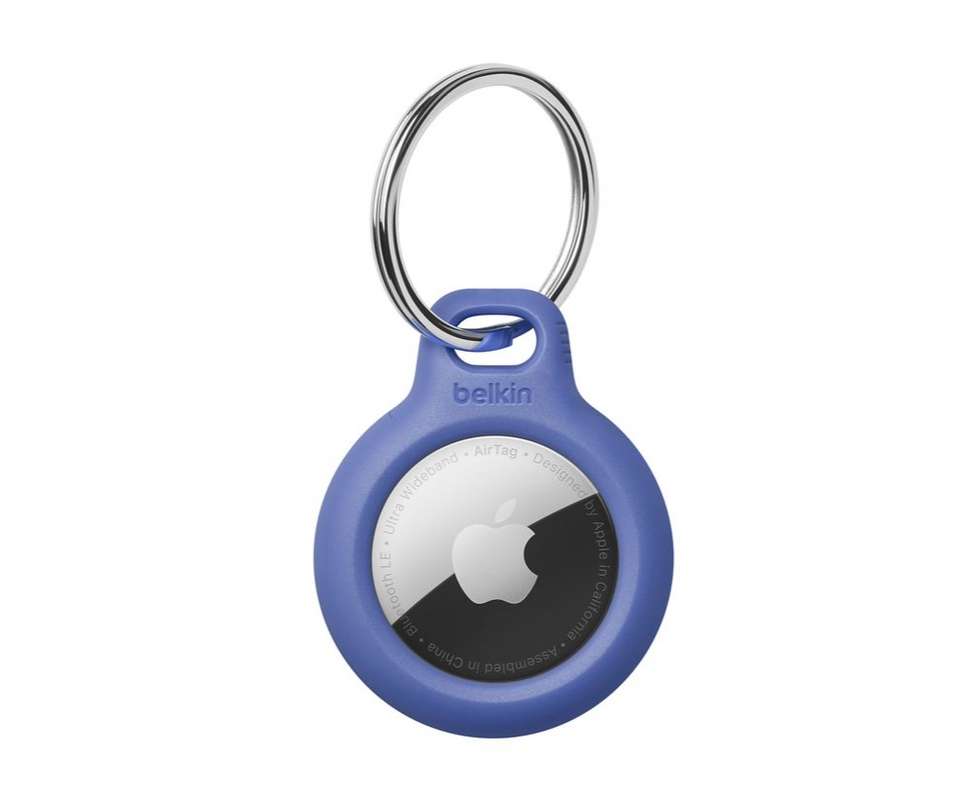 Belkin Secure Holder with Key RingBelkin
A more affordable option that does exactly the same thing, albeit without Apple branding and leather, is the Secure Holder by Belkin. This is just under $13, attaches an AirTag to your keys in just the same way as Apple's option, and is offered in white, black, blue and pink.

Apple AirTag Loop – $29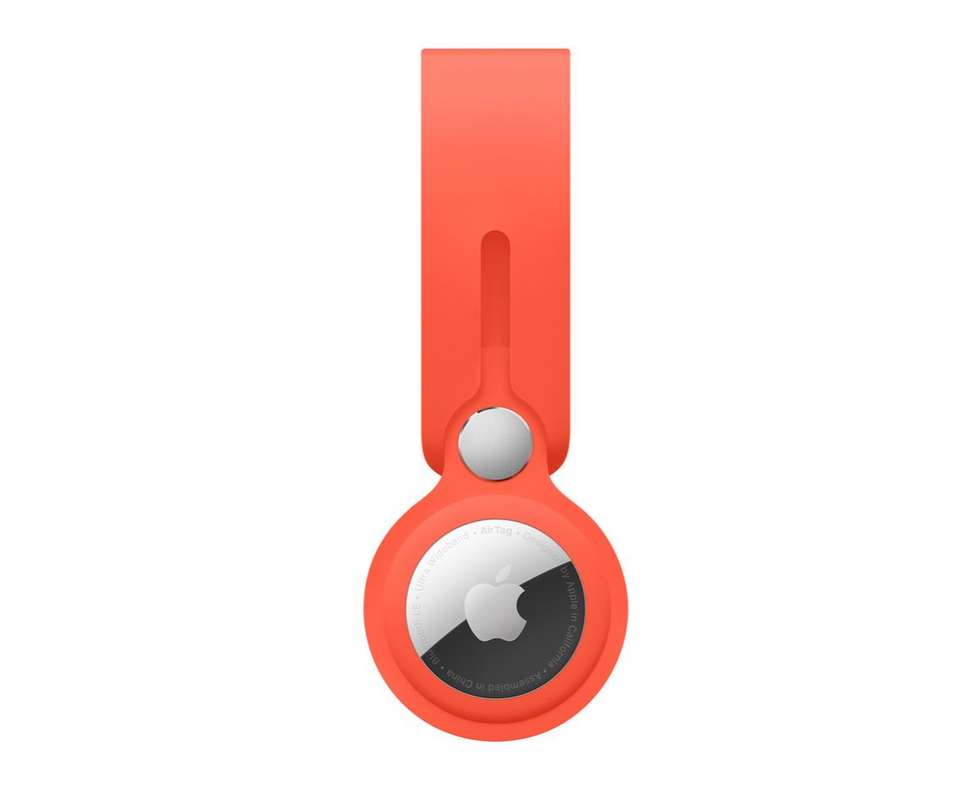 Apple AirTag LoopApple
Apple's cheapest AirTag accessory, the AirTag Loop is made from polyurethane and loops through itself to easily attach to items like bags and suitcases. Color options here are Electric Orange, Sunflower, Deep Navy and White.

Belkin Secure Holder with Strap – $12.95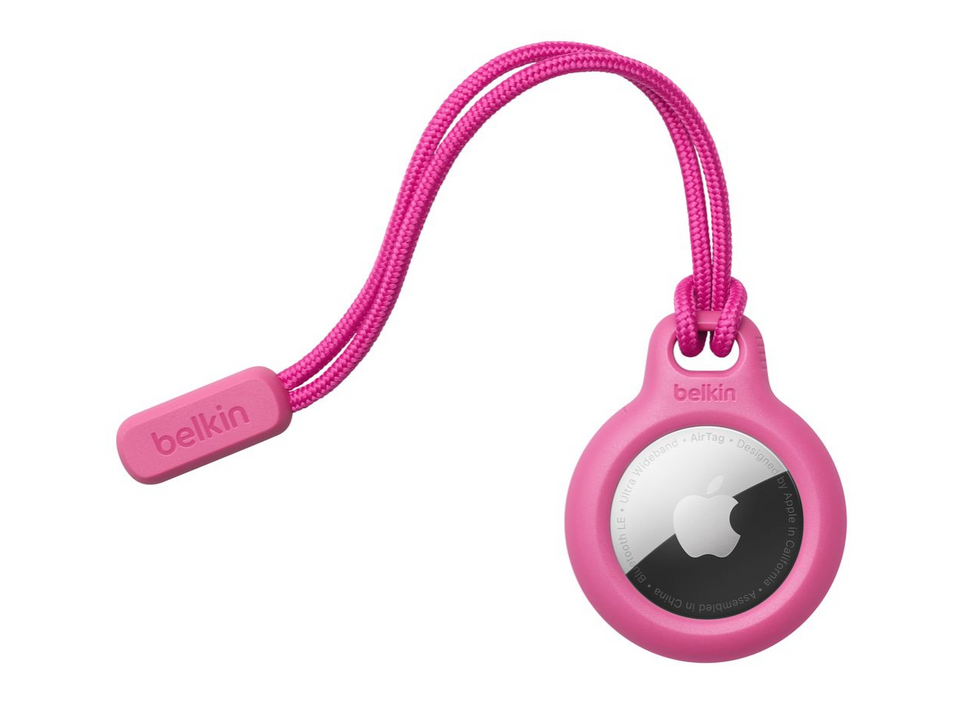 Belkin Secure Holder with StrapBelkin
An alternative to Apple's Loop, this Belkin option has the same Secure Holder as mentioned earlier, but this time is fitted to a strap for looping around itself and attaching an AirTag to bags and suitcases. As before, color options are white black, blue and pink.

AirTag Hermès Key Ring – $349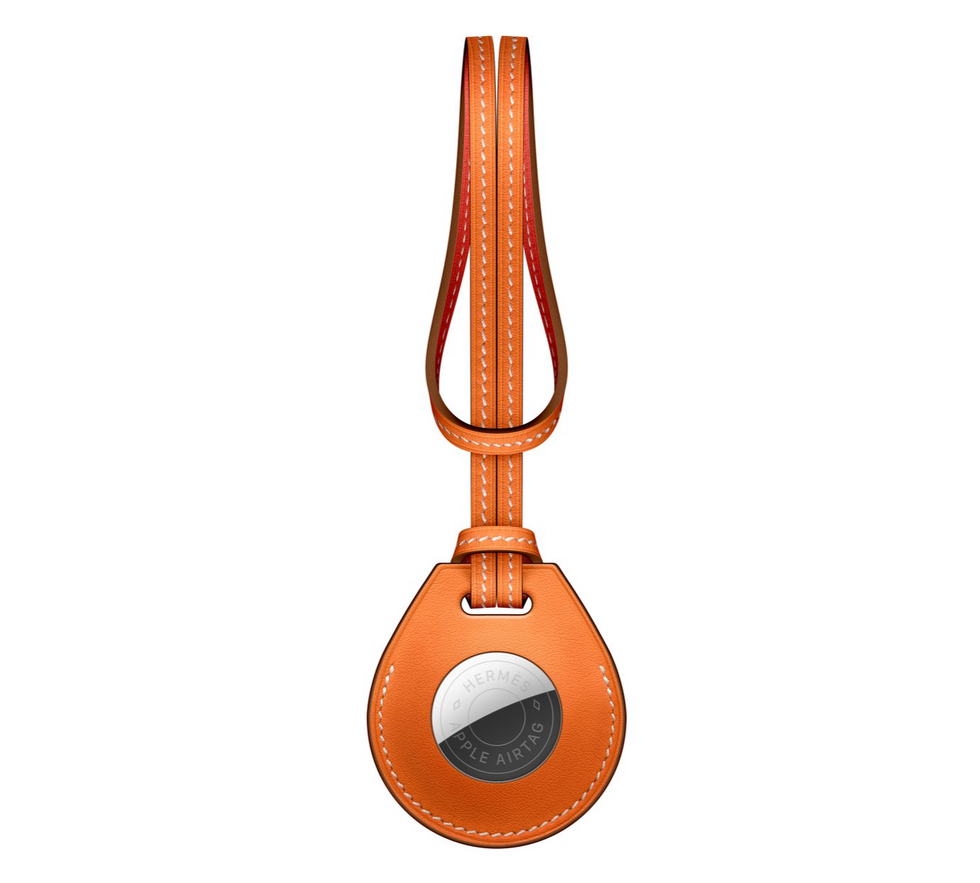 Air Tag Hermès Bag CharmHermès
Apple has extended its partnership with Hermès from Apple Watches to AirTags and accessories. As you might expect, the prices here are significantly higher than others, with the Key Ring costing $349, the Bag Charm being $299 and the Luggage Tag the most expensive at $449.

The Hermes key ring and bag charm are both available in Orange, Bleu Indigo and Fauve (brown), while the luggage tag is only available in Fauve.
Moment AirTag Mounts – $14.99 to $19.99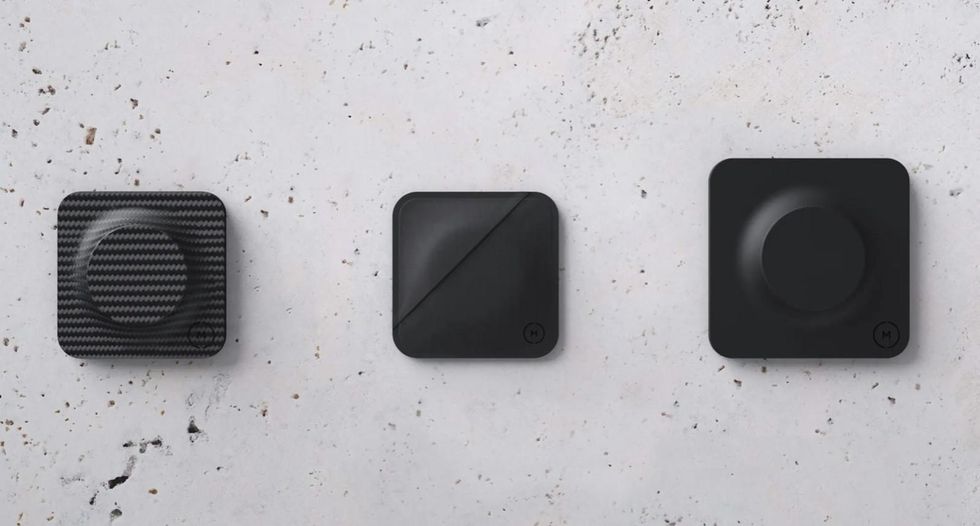 Moment AirTag MountsMoment
All of the accessories so far have one thing in common – they leave the AirTag exposed. Reviewers have already found that AirTags can pick up scratches after just a few hours of use, so holders that also act as a protective case could be a good idea.

At least that's the thinking behind these cases by Moment. They are available now and each come with an adhesive pad for sticking the AirTag to your possessions (including clothes) instead of hanging it off them. The range includes the Stretch Fabric Mount, the Hard Shell Mount and the Curved Surface Mount. The latter can be mounted to curved surfaces, like the underside of a bike seat or the body of a drone.
Nomad Leather Keychain – $39.95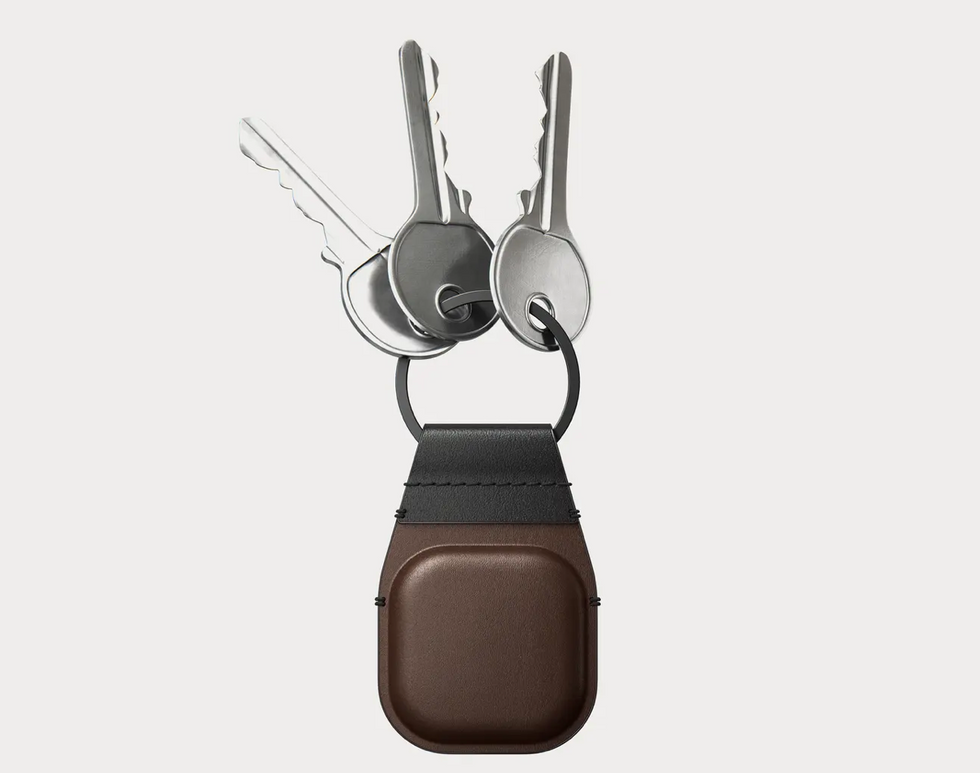 Nomad Leather KeychainNomad
Another keyring option, this one comes from Nomad and completely encases the AirTag in vegetable tanned Horween leather. This costs more than even Apple's own keyring accessory, but offers more protection for your AirTag and doesn't draw attention to itself.

Nomad Glasses Strap – $39.95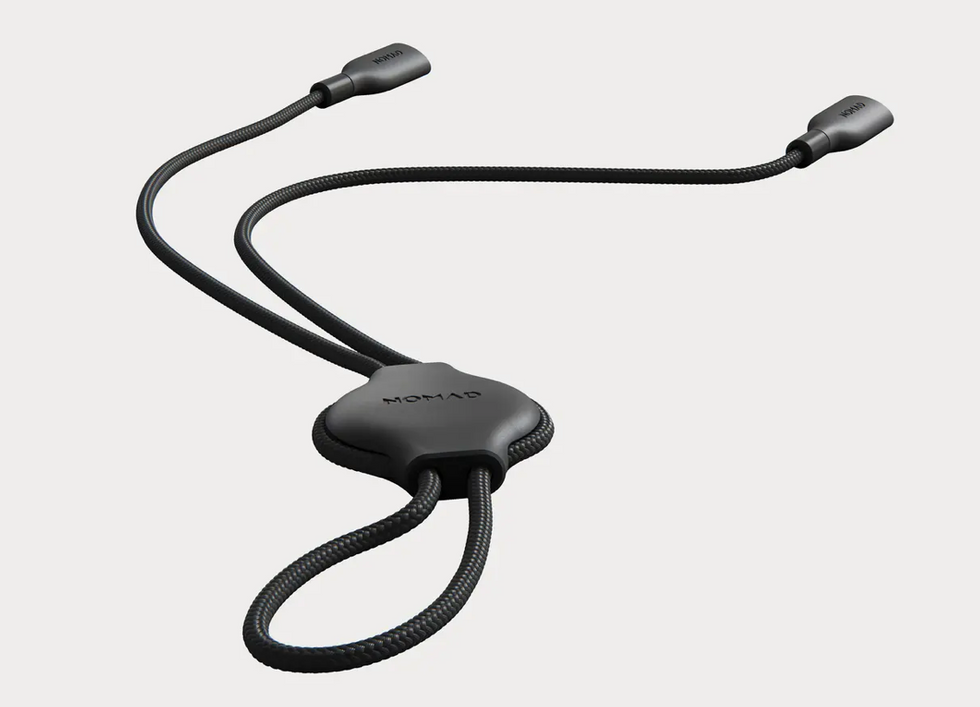 Nomad Glasses StrapNomad
A somewhat more niche AirTag accessory from Nomad, this is designed to house the tracker and connect to the arms of your glasses, then wrap around your neck. That way, you have a strap to stop your glasses from falling to the floor (and a way to rest them on your neck when not required), plus an AirTag to track down the glasses if you lose them.
Dbrand Grip Case – $19.95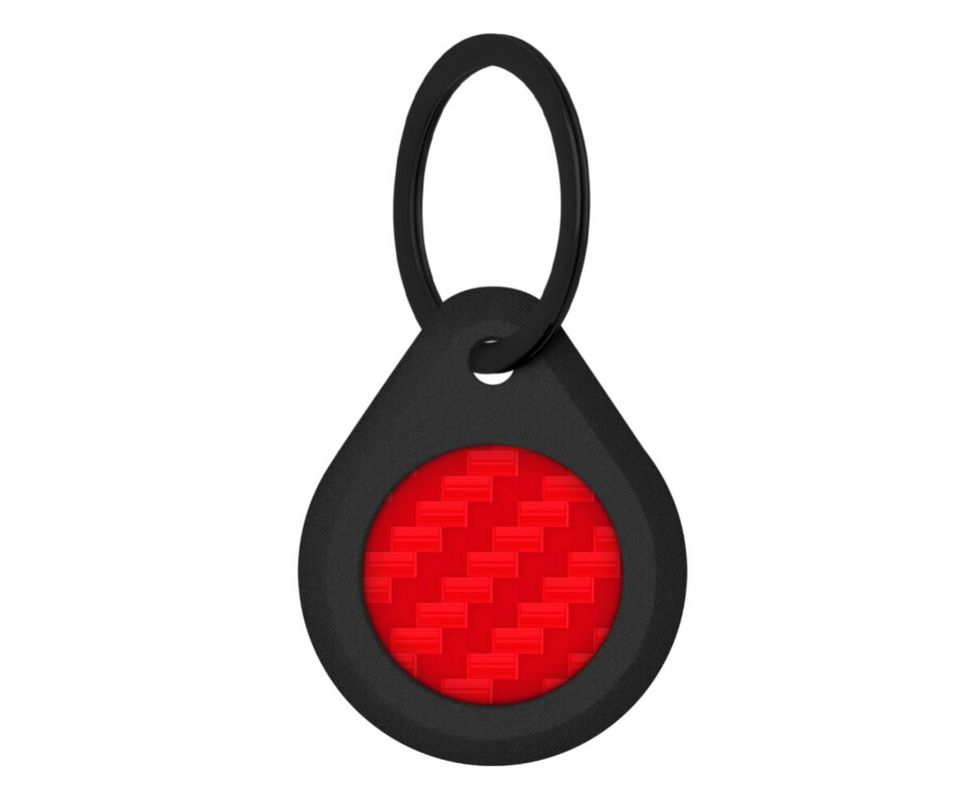 Dbrand Grip CaseDbrand
Smartphone case company Dbrand also has an AirTag keyring holder. The case and optional strap are only offered in black, but this being Dbrand they can be bought with a colorful skin for the AirTag itself. The skin color options are Red Carbon, Matte Black, White Marble, Black Swarm and Sky Blue.

eBay and Etsy – $various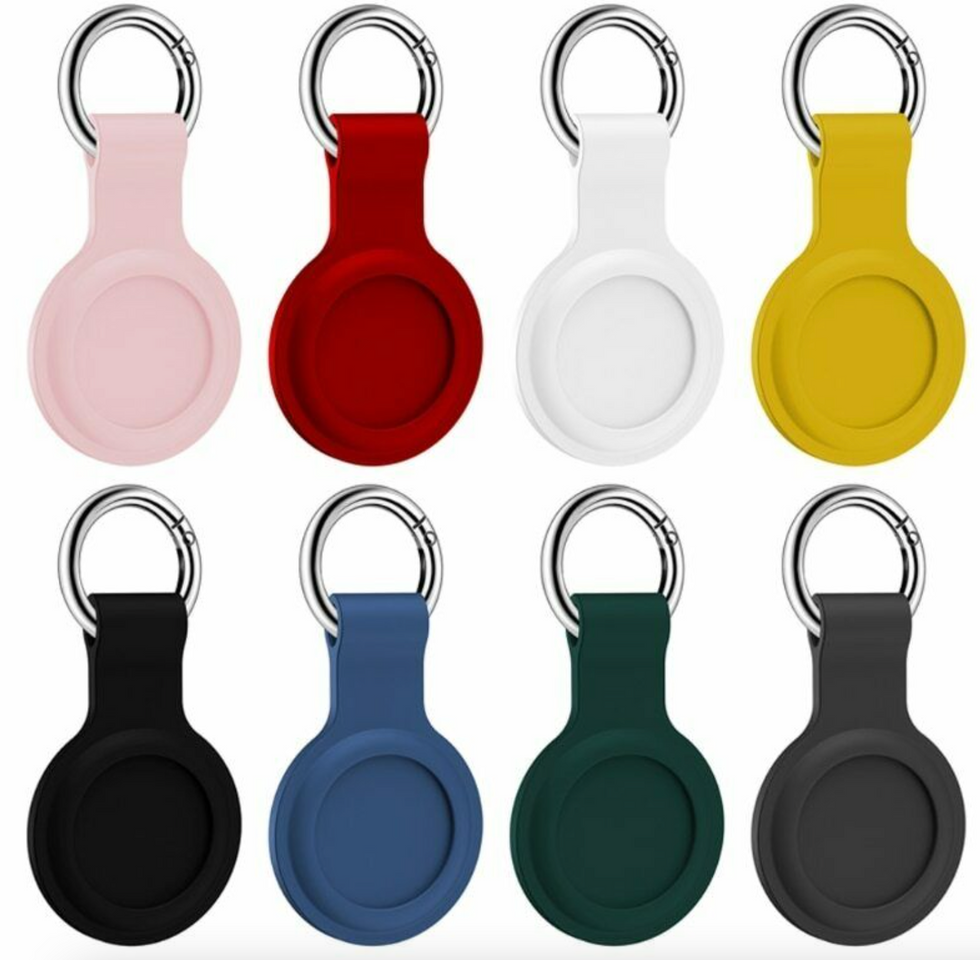 AirTags cases from eBay are priced from as little as $3SZdeal
With the Apple AirTag rumored for so long, lesser-known accessory makers have already produced a huge range of low-cost cases for the device tracker. A quick search on eBay or Etsy revealed dozens of options, some priced from just $3. We can't vouch for the quality of these accessories, but it's good to see options to suit all budgets.

From Your Site Articles
Related Articles Around the Web
Like GearBrain on Facebook