Like GearBrain on Facebook
Apple finally released its long-awaited AirTag , a physical attachment that allows Apple users to extend the Find My app to items outside the Apple ecosystem from keys to luggage.
The launch puts Apple AirTags into direct competition with other trackers including Tile. Here's how the new AirTags compare to Tile trackers.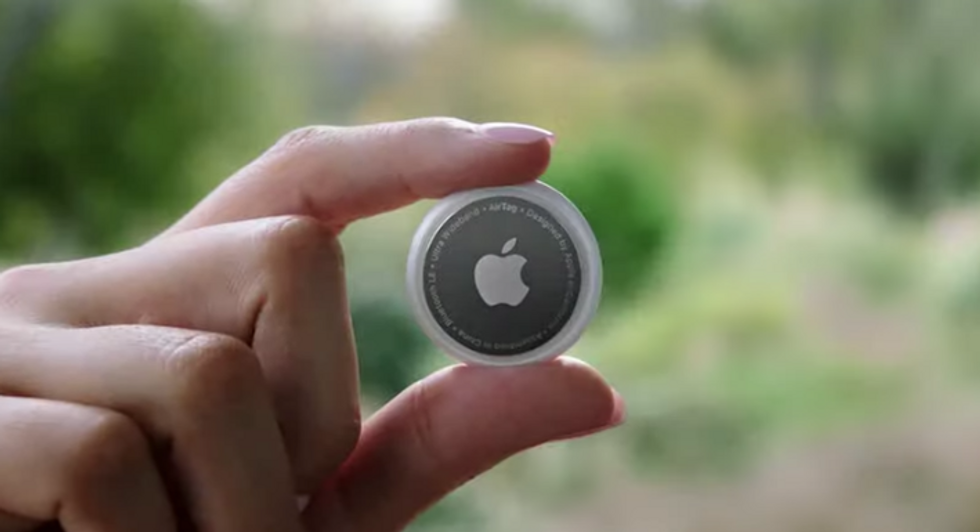 The new Apple AirTag can be attached to items through a case that works as a key ring or loop Apple
Look

The new AirTag is a small, round tracker, silver in color with Apple's logo on one side, and the other side blank to allow people to personalize it with an emoji of their choosing. In this way, the tracker actually borrows from another Bluetooth tracker in its design, Orbit , rather than Tile.
AirTags were also shown with different styled cases, in colors from orange to red and blue, with key rings, and also leather loops, a customization choice that resembles the Apple Watch band styles.
Tile trackers do come in other shapes and sizes, but predominately they are square in shape. But there are myriad designs, and even options that are slim and capable of being slipped into a wallet, for example. AirTags are not going to be able to used this way, at least in this iteration. Even their design, with a visible emoji, is one that is clearly meant to be seen.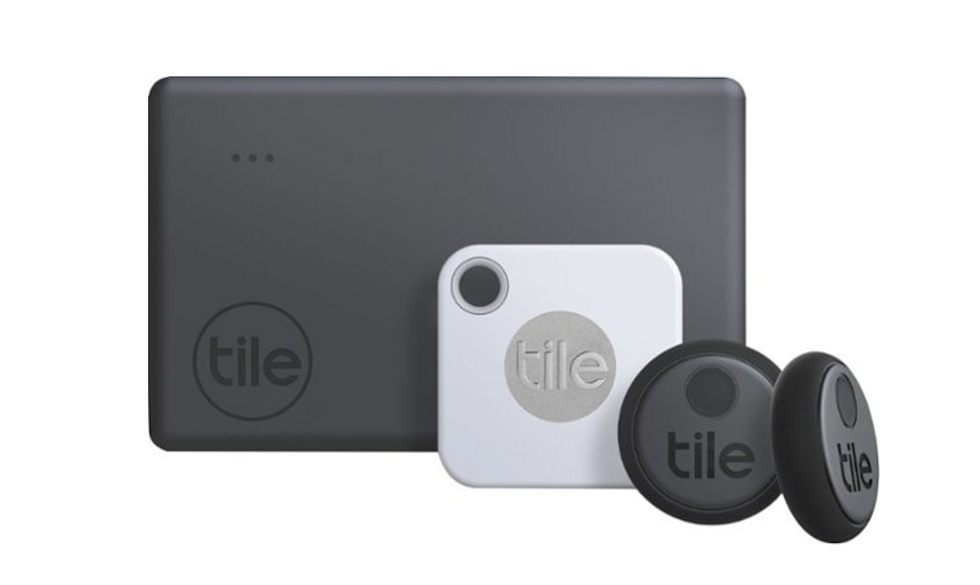 Tile is another Bluetooth tracker that helps people locate devices attached to the Tile via an app Tile
For those who want to add a tracker maybe that isn't seen, to something like a wallet, a Tile Slim is going to probably be a more useful option. Tile also has an option called the Tile Sticker which can be, as the name suggests, stuck on to a device physically that wouldn't able to be attached to a key ring like a book.

As for colors and cases, Tile trackers can be purchased in a number of colors, from rose pink to blue, but these are the baked into the actual device, and not an exterior case you can fold over the tracker.
Personalization

Apple is offering a unique feature by allowing people to customize the AirTags, by adding a unique emoji to personalize their device. This is similar to the way customers can add their name or emoji to other Apple products, including the AirPods Pro case.
While you can purchase skins, extra layers from third-parties that can go over the Tile Tracker , these can't be engraved with customized images the way Apple is offering on the AirTags.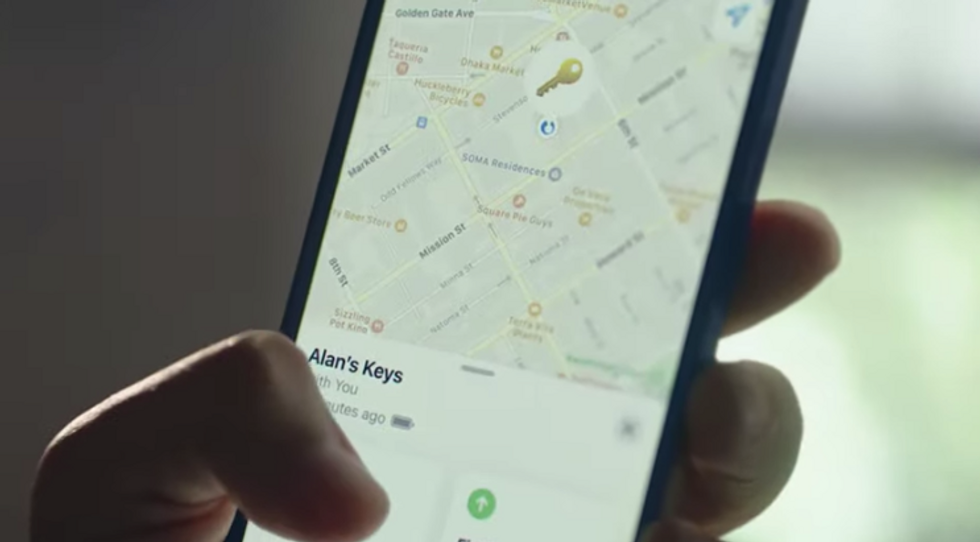 Sound alerts

The goal of any tracker is to help someone find something if it's misplaced. AirTag will work by sending off an audible sound if they item is in Bluetooth range . If it's not in Bluetooth range, the item will show up on a map where it was last seen by the Find My app.
AirTags have Apple's U1 chip installed in each one, which will tap into a feature called Precision Finding for iPhone 11 and iPhone 12 users. That will link up the camera, ARKit, an accelerometer and gyroscope to help lead people — though a directional screen — to their missing item. You'll get not just audible cues, including directions like, "AirTag is 9 feet to your right," for those with low-vision, for example, but visual and haptic cues as well.
If the item is not in immediate Bluetooth range, the Find My network comes into play which works through other Apple devices to triangulate and help locate the item. Apple made a big point of noting the privacy element in play saying that the information is not shared about where an item is with other people. Location history is not stored on the AirTag meaning they can be used in reverse to help lead someone back to a location where the device is typically stored. But people can get an alert if an AirTag detects it's not with the original owner and send that alert.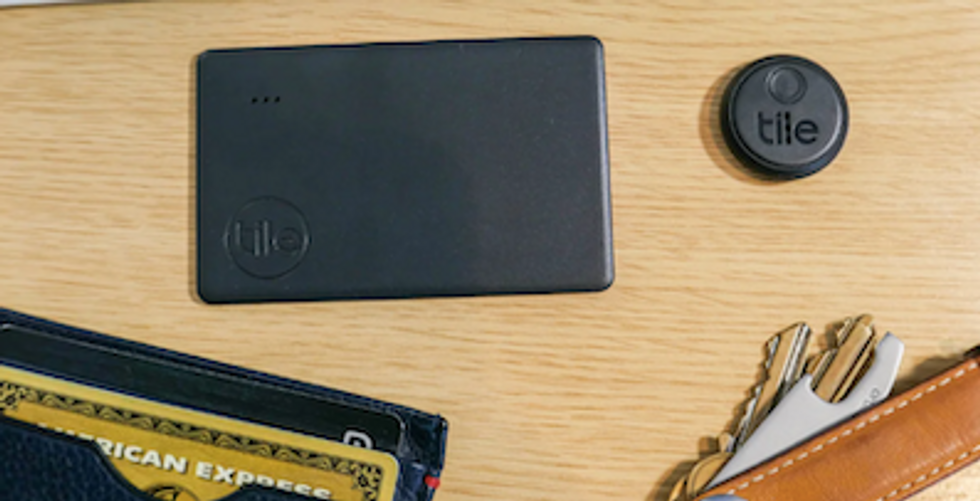 Tile has a wider variety of sizes including its Tile Slim and Tile Sticker GearBrain
Tile too connects other Tile users anonymously with each other, allowing them to network and find a missing device, so an owner can also locate that tracker — and also keep privacy at top of mind.

However — an AirTag owner can decide to make information public on a missing tracker by placing the device into what's called Lost Mode. Lost Mode then allows someone else using the Find My network, the original owner can tap into a site that shows a phone number for the finder, if they made one available, so they can get their device back.
Also, AirTags will — if moved — play a sound if it can tell it's not near its owners iOS device. Additionally in an interesting privacy and tracking choice, an iOS device can actually detects that they're traveling with an AirTag that isn't theirs, and then disable it effectively ending the tracker's ability to give off their location to whomever the owner is.
Tile also works on Bluetooth, and also tracks items using this technology as well. Interestingly, because Tile is an app on a smartphone, it in a reverse manner tracks that too. By pressing on a Tile, you can have your smartphone ping when it's within range — even if the phone is one silent. And that's a nice add-on to know.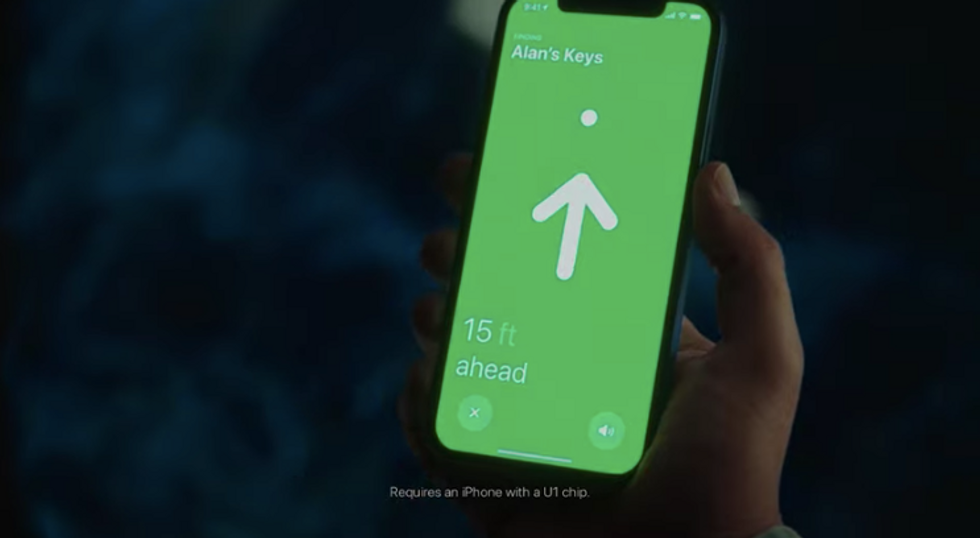 AirTag will play audible, visible and haptic cues through the My Find app to direct an owner back to the tracker Apple
Features

Tile, through its Tile Premium subscription, will ping people if they walk out without their item attached to a Tile, like their keys. Apple does not appear to be offering this feature. And with Tile Premium, owners can share the location of a tracker with as many people as they want.
Like Tile, AirTags will run on battery, and Apple says the battery will last one year. Most Tile trackers also will work for one year on a single battery, save for the Tile Slim and the Tile Sticker which both run for three years — and don't have a replaceable battery. AirTag batteries can be replaced — by a user — like the Tile's as well.
Tile Premium keeps location history for 30 days, but you do need to pay for that. Apple AirTags will also store a last location, but for only 24 hours.
Smart Assistant
Here Apple presumably has a leg up, with a smart assistant of its own, Siri. And Siri will fold into the AirTags, by asking the voice assistant to locate the tracker, and then send off an audible sound when it's nearby.
But Tile trackers actually work with two smart assistants — Amazon Alexa and Google Assistant . That means, people can ask both, aloud, to help them locate and open their Tile app and find their tracker, and what is attached. To use Google Assistant's help though, you need to have a Nest device act as a go-between.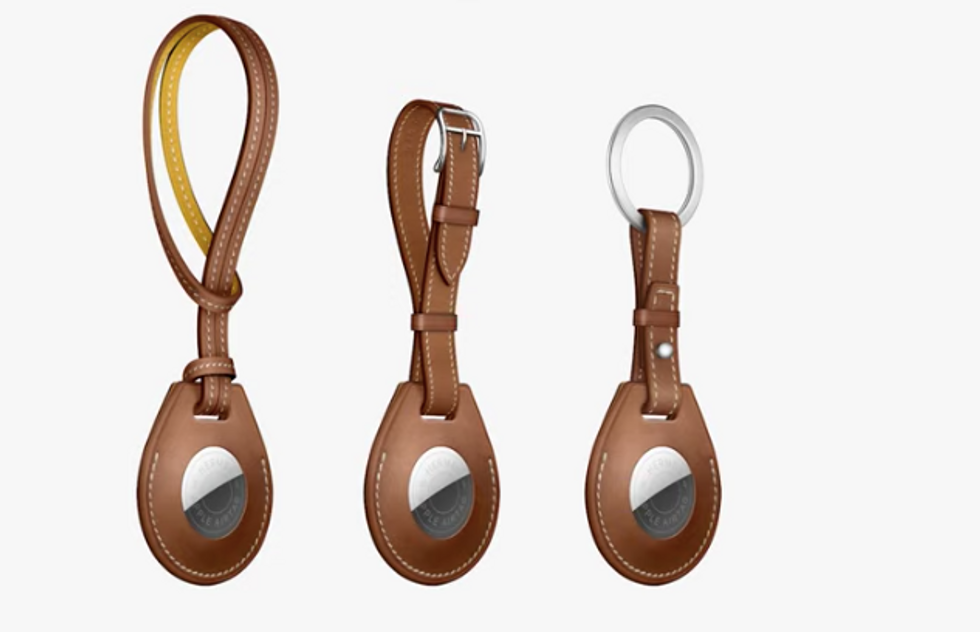 Apple is launching a special line of AirTags designed with Hermes Apple
Price

Let's finish with price, because honestly this is a big influencer on why people buy things. Apple announced that Air Tags will start at $29 each, and a four pack will launch at $99 when they go on sale on April 30.
But given the number of options, from a special line designed with Hermès with special leather cases, to the personalization available to add emoji to an Air Tag, we believe these extras may increase the price. And Hermès leather accessories start at $299 and go up to $450. Customer can also personalize the Apple AirPods Pro case with a name and emoji for free, and Apple may take that route too.
Apple is also not charging a subscription for the AirTags, as they will work over the Find My feature, which is already free. Cases will range in price, from a leather key ring in brown, red and blue priced at $35, a leather loop in brown and red priced at $39 and a polyurethane loop in white, navy, yellow and orange at $29. That's certainly more affordable than the Hermès options which start at nearly ten times that price.
By comparison, the basic Tile tracker, the Mate, starts at $24.99, and for extra features, including free battery replacements and even smart alerts for when you leave your Tile behind, the company has a one-year subscription called Tile Premium, which starts at $2.99 a month or $29.99 a year. You can even upgrade to a new option called Premium Protect, a kind of insurance program for $99.99 a year which provides up to $1,000 a year in reimbursement costs if Tile can't locate the item.
People can start placing pre-orders for AirTags on Friday, April 23, 2021, with the tracker officially going on sale on Friday, April 30.
Use The GearBrain, our compatibility fiind engine to see the other compatible products that work with Apple AirTags, other tags and Apple HomeKit enabled devices.
How to Find Products in The GearBrain, Our Compatibility Find Engine for Smart Devices www.youtube.com
Like GearBrain on Facebook