With its new Galaxy SmartTag announced this week, Samsung is the latest company to take on Tile with a Bluetooth tracker device of its own.
Tile has led the tracker market for a while now, stretching ahead of rivals like Chipolo and Orbit who also sell devices that attach to possessions like keys or bags, then connect to a smartphone via Bluetooth and the owner locate the item if it is lost.
Read More:
Apple has been rumored to be working on a Tile rival of its own, known as the AirTag, since at least 2019, but the product is yet to launch. Instead, Samsung beat the iPhone maker to market this week with the SmartTag – and may have given Tile its stiffest competition to date.
However, there are some key differences between the Samsung and Tile devices. What follows is a quick look at how the two systems work, and what is expected from Apple later this year.
Samsung Galaxy SmartTag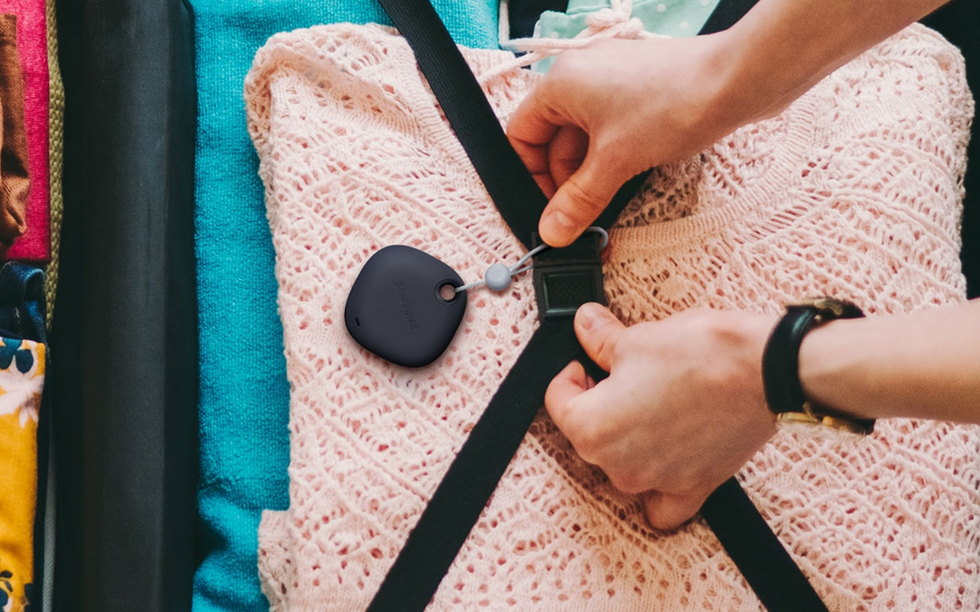 The Samsung SmartTag is priced from $30Samsung
Announced at its Unpacked launch event on January 14, the Galaxy SmartTag is Samsung's answer to Tile. The SmartTag works with Samsung's SmartThings smart home platform and a new function called SmartThings Find.

The SmartTag is small enough to attach to your keyring or bag, and with a bit of cord or a cable tie could be attached to all manner of possessions. It's also small enough to be slipped into the inside pocket of a coat or purse, or attached to a pet collar.
The tracker works much like Tile's system, whereby the SmartTag connects to your smartphone using Bluetooth Low Energy (BLE), with the SmartThings app showing when the tag is within Bluetooth range, and approximately how far away it is, based on signal strength. If it is out of range, the app shows the location of when the SmartTag was last connected to your phone by Bluetooth.
There is a speaker inside the SmartTag, which can be activated by the app to help you locate it when it is within range. The tag has a button which calls your phone when pressed, helping you locate that too.
The button can also be configured to control SmartThings devices. For example, it can be pressed to activate a compatible air conditioning unit, or smart a Samsung robotic vacuum cleaner.
Like Tile, Galaxy SmartTag users will automatically form an anonymous network, where tags declared lost can be spotted by other nearby tags. Once your lost tag is spotted by another, you will be notified of its location.
Samsung says there will be two versions of the SmartTag, one with Bluetooth Low Energy and one with BLE and the more accurate Ultra Wideband (UWB). The former is priced at $30 and will ship from January 29, while the latter, called the SmartTag Plus, is $40 and doesn't yet have a release date.
This all sounds good, but there are some drawbacks. SmartTags only work with Samsung smartphones, leaving iPhone users and owners of all other Android phones in the dark (whereas Tile works with all phones). Also, the UWB version will only work with the Samsung Galaxy S21 Plus and S21 Ultra, as the standard S2 does not have UWB connectivity.
Tile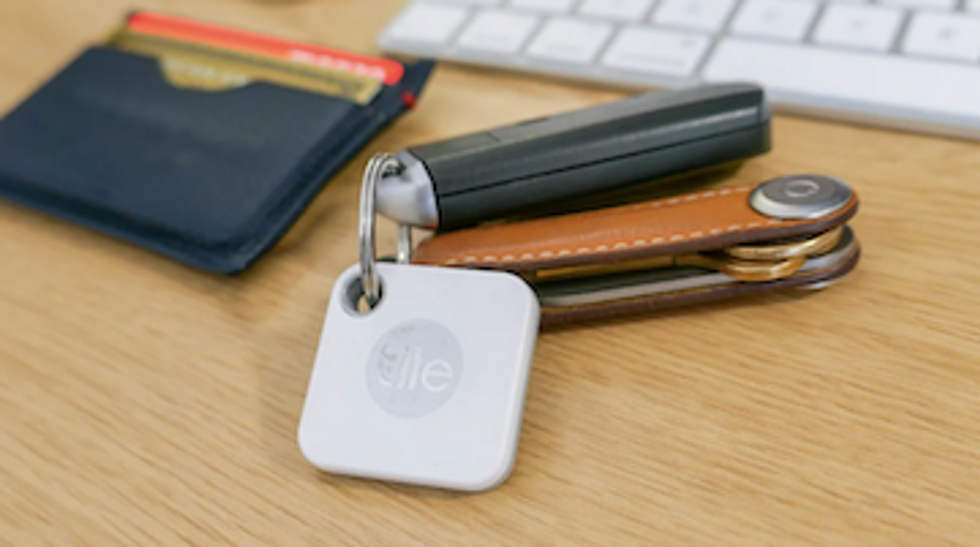 Tile is expected to add UWB technology to its trackers GearBrain
Tile devices work almost exactly like the SmartTag, although their button cannot be used to activate smart home devices.

A key benefit of Tile's system is how it already has a claimed 26 million users, each contributing to a global network of Tiles all looking out for each other. If one is declared lost by its owner, there is a good chance (certainly in busier towns and cities) of another Tile user passing by within Bluetooth range, and therefore alerting the owner to its location.
Samsung is giving away a free SmartTag with Galaxy S21 pre-orders as a way to quickly eat into Tile's lead, but it will take some time to scale up to a network of equal size.
Also to Tile's credit is the variety of devices it sells, from the regular Nate and Pro, to the credit card-sized Slim and the Sticker with its adhesive back. Tile's compatibility with all smartphones is also a key factor compared to the Samsung-only SmartTag and near-certainty that Apple's rumored AirTag will be an iOS exclusive.
It is also claimed Tile is preparing to launch a new model with UWB technology, which will also use a new augmented reality feature in the Tile app to help find lost items. As well as the S21 Plus and S21 Ultra, UWB technology is found on the iPhone 11 and iPhone 12.
Apple AirTag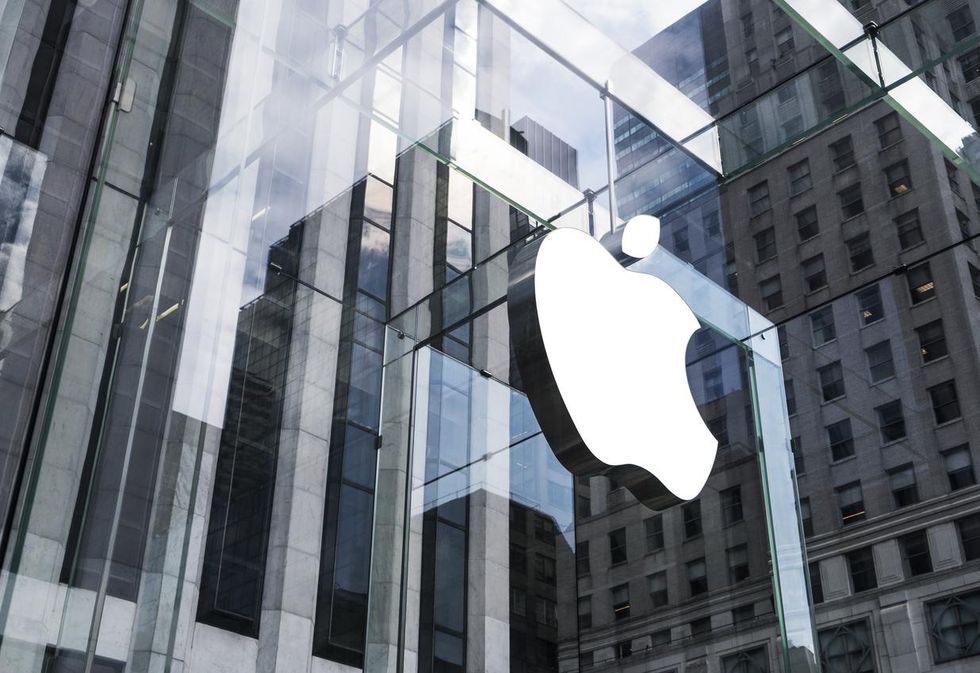 Apple has been working on its AirTag tracker since at least 2019 iStock
Rumored since the launch of the iPhone 11 back in 2019, and spotted several times in beta versions of Apple's own software, AirTags are likely to launch soon. In fact, it's something of a mystery as to why Apple hasn't announced them yet.

Regardless, we already know quite a lot about Apple's Tile rival. They are designed to use the Find My app for iPhone, iPad and Mac, and will work in a similar way to Samsung SmartTag and Tile. They are also expected to feature UWB, which is fitted to the iPhone 11 and iPhone 12, and make use of augmented reality technology to help reveal their location.
A small coin-shaped device, it isn't clear how the AirTag will attach to possessions, as images leaked so far don't show a hole for hooking onto keys or bags. Perhaps Apple is working on an alternative solution, or they will use a case to attach.
We hope to learn more about the AirTag – and whatever Tile has in store – soon enough, and we suspect that by the end of 2021 many, many more key rings and handbags will sport a telltale sign of your smartphone of choice.
Check out The GearBrain, our smart home compatibility checker to see the other compatible products that work with Samsung SmartThings enabled devices.