Apple's new location-tracking AirTag works with the Find My app on the iPhone, iPad and Mac. But, while Android users can't keep track of their possessions with an AirTag of their own, they can help reunite a lost AirTag with its owner.
Announced earlier this week alongside a new iPad Pro, Apple TV and new iMac, the AirTag is very similar to the Tile locations trackers we have known for the last several years. AirTags connect to an iPhone with Bluetooth and are designed to attach to items like bags and keychains.
Read More:
If the AirTag is lost, the owner can mark it as such in the Find My app on their iPhone. This will show them where the AirTag was last connected via Bluetooth. When in Lost Mode, the AirTag securely shares its location with the nearby iPhones, iPads and Macs of strangers. This location isn't shown to those passing by, but is shown in your Find My app, helping you relocate your lost item.
The Find My network is an Apple-only affair, but Android users can also help reunite lost AirTags with their owners. This is because, if someone finds an AirTag – perhaps attached to a set of keys on the sidewalk – they can tap it against their smartphone. This is explained in more detail in this new Apple support document.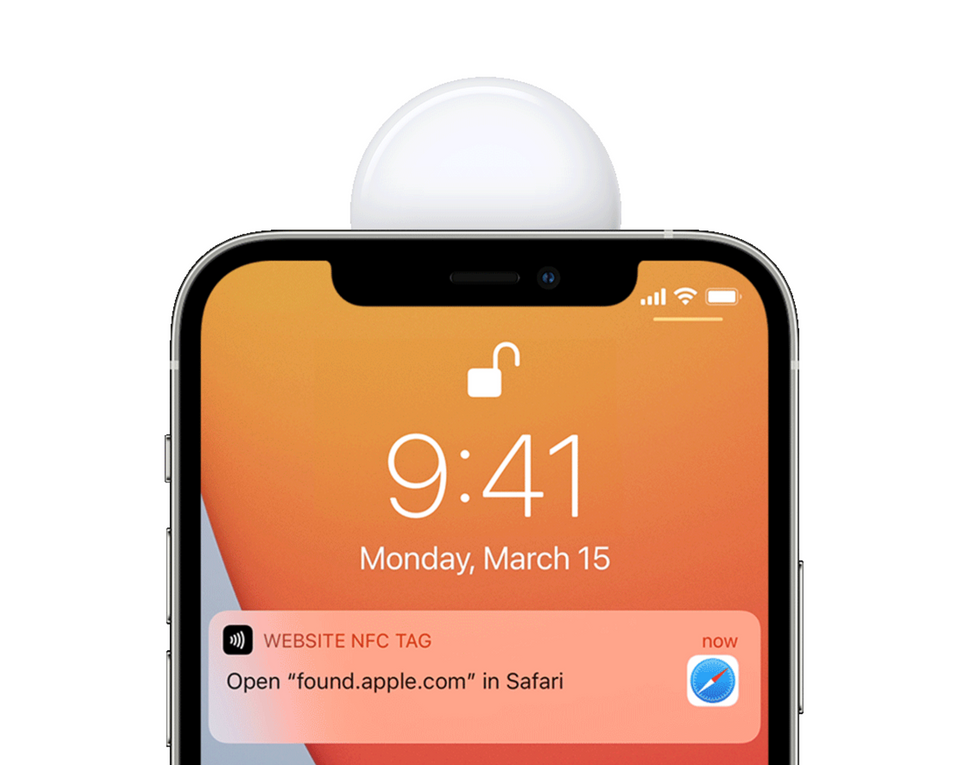 Tap a Lost AirTag on an iPhone or Android and the owner's contact details are revealedApple
As long as the handset has NFC, as iPhones and many Android phones do, that tap will reveal the AirTag owner's contact information on the screen of their phone. Remember, NFC is the same technology that your smartphone uses when you tap it to make contactless payments or navigate public transit networks.

Anyone who discovers a lost AirTag should tap and hold the top of their phone against the white side of the AirTag. A notification then appears on their phone with a web link containing the owner's contact details. This message has to have been previously set up by the owner of the AirTag.
So, while Android users can't buy an AirTag and use it to track their possessions – there's also Tile for that – they can help reunite iPhone users with their lost items.