Apple has pulled production of the iMac Pro, a $4,999 desktop computer that first debuted in 2017 with a 27-inch screen, four Thunderbolt ports and configurable to 256GB of RAM.
The computer debuted in 2017 at Apple's Worldwide Developers Conference, and made available that December. Then Apple touted it as the most powerful Mac the company had ever made. But in the past few years, Apple has changed the nature of the iMac.
The more recent iMac drops the "Pro" names and yet also comes in a 27-inch model, with a Retina 5K display. You're also going to pay just $2,229 — and that's for the most souped up model.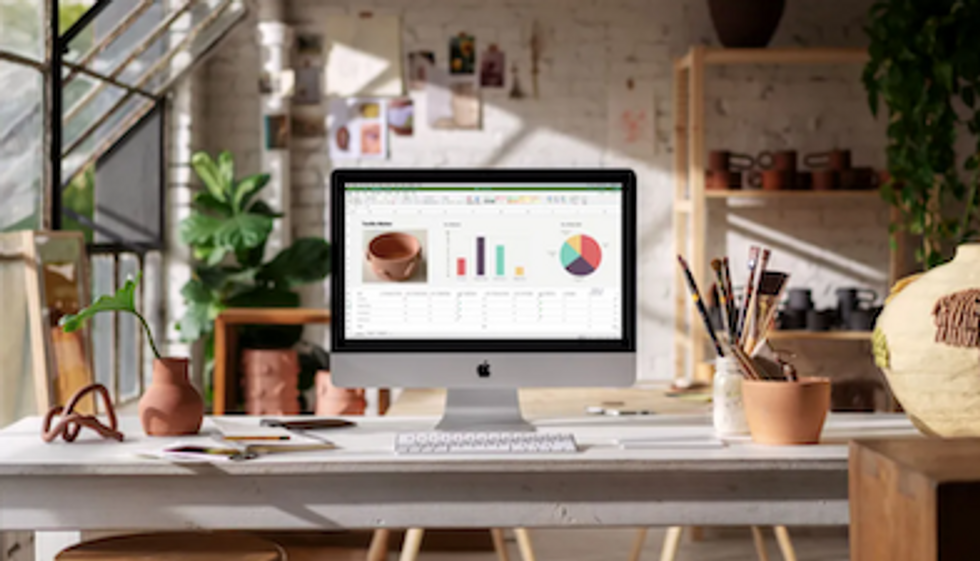 Apple is rumored to be updating the iMac for 2021Apple
The newer model now sports a 5 GHz Turbo Boost, compared to the 4.5 GHz on the iMac Pro, and an 8-core 10th generation Intel Core I7 processor on the 27-inch iMac.

Then again, you're getting just two Thunderbolt ports on the iMac compared to the four on the Pro version, and the iMac Pro is configurable to 4TB SSD, while the newer iMac has just 512 SSD storage.
Apple's iMac is long overdue for a big upgrade with the design nearly the same since 2012. Rumors have placed a new iMac in the design space as the Apple Pro Display XDR with a thinner bezel.
Apple has also started producing its own chips, the M chip, and the expectation is that a new iMac could have its in-house chip in place jettisoning the Intel chips of years past.
Currently, if you click the buy button on the iMac Pro's page on the Apple Store, you will see a small phrase, "While supplies last" at the top. For those who live in New York, there don't appear to be any available for pickup in Manhattan or Brooklyn, but you can still order one with delivery estimated between the end of March and early April.