Like GearBrain on Facebook
The next 12 months are going to be busier than ever for Apple, as it continues its transition from Intel chips to its own, in-house processors.
This huge shift, only the third chip transition in Apple's history, was announced in the summer of 2020 and is due to be completed by 2022. It began with the new M1-powered MacBook Air and 13-inch MacBook Pro in late-2020, and will continue with several more M chip-powered Macs in 2021.
Read More:
All of these will be joined by Apple's usual annual upgrades, including new iPhones, iPads and Apple Watch, plus potentially some new AirPods too. This might even be the year that we see Apple's first attempt at augmented reality glasses, which have been rumored for years now.
Here is a look at everything we expect to see from Apple over the next 12 months:

New iPad Pro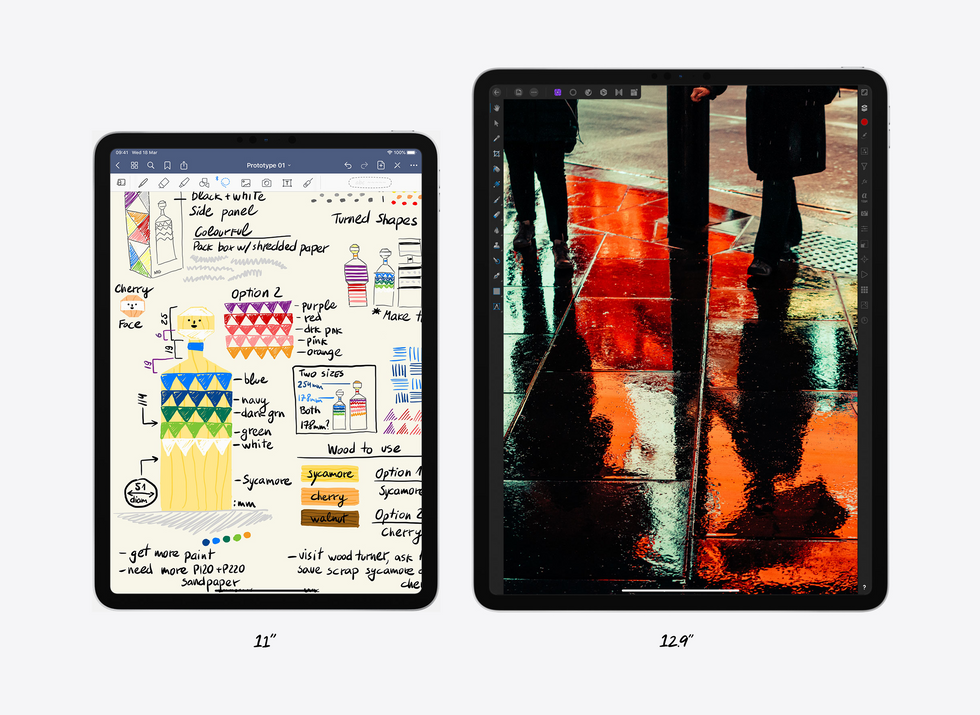 A new iPad Pro is expected in 2021Apple
March 2021 will mark a year since Apple last updated its iPad Pro, and this is when we expect to see another new model. Only very small design changes are expected, with the new tablets potentially being fractionally smaller than before, while still having the same 11.9 and 12.2-inch screen sizes.

What's more interesting is the display itself, which is rumored to use mini LED technology. This would be a first for Apple, as the company follows a trend set by television manufacturers also starting to use mini LED tech. This technology uses smaller LEDs (and therefore many more of them) to provide more precise control over the lighting of a display.
Apple could use this technology instead of the OLED tech seen in the iPhone 12, giving the iPad Pro improved brightness, contrast, and deeper blacks. Mini LED also promises more energy-efficiency than OLED, and with less potential for damage caused by burn-in.
New processors are entirely likely for the iPad Pro, and there are even claims of an under-display Touch ID system, bringing back Apple's fingerprint reader to join the iPad's Face ID system. Samsung and Huawei have used this technology for a while, and with Face ID incompatible with face masks, we think it's about time Apple brought back Touch ID.
New MacBook Pro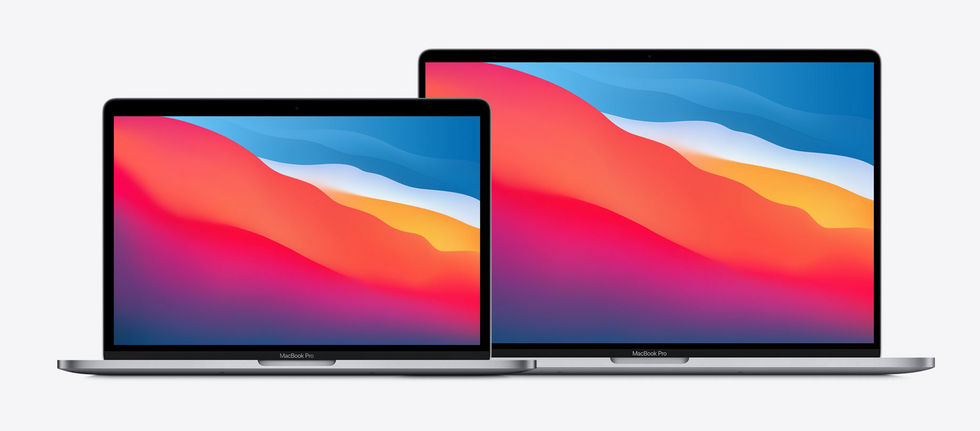 More models of MacBook Pro with Apple's M chips are due in 2021Apple
The 13-inch MacBook Pro released last year with Apple's new M1 chip is, by all accounts, a superb laptop. But for 2021 Apple is expected to pick up the pace and launch another new Pro laptops, featuring a new design, more connections, and even faster M-branded processors.

Given the only difference between the MacBook Air and Pro is the latter has a fan to help its processor run faster, we expect the new Pro to take the game on a fair bit further in 2021. Recent reports claim the laptops will have more ports than the two USB-C connections of the current Pro. We'd love to see the return of an SD card slot and an extra pair of USB-C ports, but we'll have to wait and see for now.
Also expected is extra RAM, as the current model tops out at 16GB, a more powerful M processor, potentially called the M2, and there are claims that Apple might remove the TouchBar. Renowned Apple analyst Ming-Chi Kuo believes the new laptops will have "all-new form factors and industrial design", and are due in the second half of 2021. Kuo believes they will have screen size options of 14 and 16 inches.
Kuo expects the design changes to mimic those of the iPhone 12 and upcoming iPad Pro, giving the MacBook Pro even squarer edges than it already has, and hopefully a slimmer display bezel too. The return of Touch ID and Apple's MagSafe charging standard is also rumored.
New iMac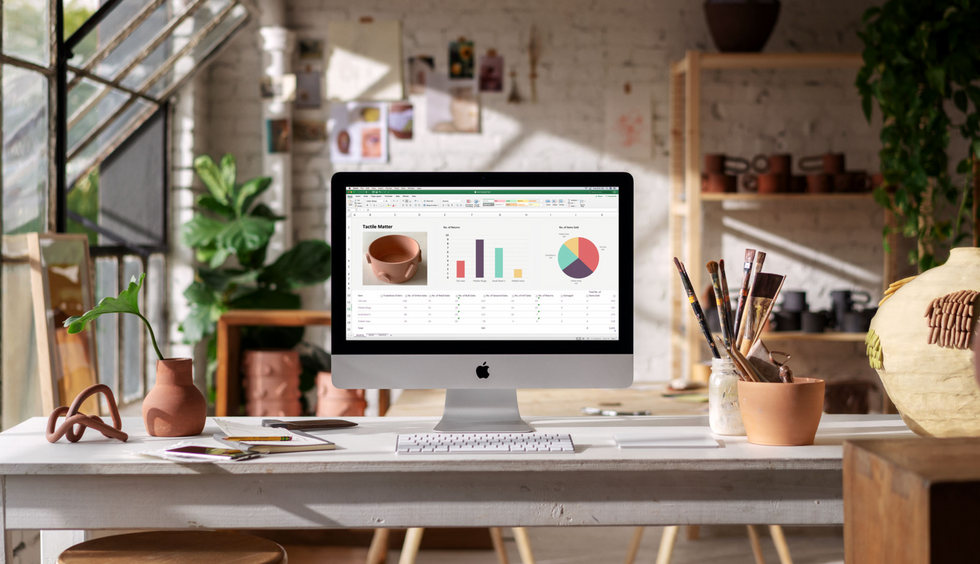 The iMac is due a major design change for the first time in a decade Apple
This could be Apple's biggest announcement for 2021, as the iconic all-in-one desktop computer hasn't had a major design change since 2012. We aren't expecting a radical departure from the current design, but rumors claim the 2021 iMac will share its appearance with Apple's Pro Display XDR, meaning a slimmer bezel and the long-overdue removal of the computer's 'chin' below the screen.

Bloomberg claims the new iMacs will come with screen sizes of 21.5 and 27 inches, while Kup thinks we will see a new 24-inch iMac this year. Inside, the iMac will feature Apple's new M-branded chip, although we don't know any more at this stage. An entry-level iMac could use the M1 but we suspect more expensive options will see even faster versions of the M chip.
New Mac Pro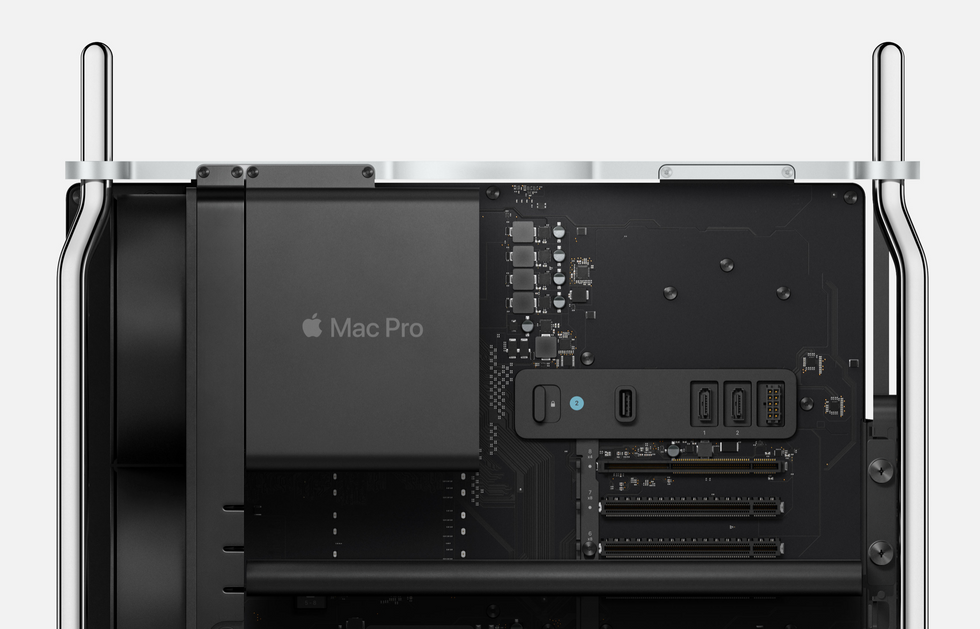 The Apple Mac ProApple
Yet another new computer from Apple is 2021 is expected to be the Mac Pro – and for the first time, two distinct models are rumored. The current Mac Pro, a hugely powerful and configurable Intel machine aimed at professionals and with a price tag to match, is likely to be the last Mac to switch to M chips.

But before then, Apple is rumored to be working on a smaller Mac Pro that would use an M chip. Bloomberg claims the computer could "invoke nostalgia for the Power Mac G4 Cube" from the year 2000.
As for the full-size Mac Pro, it isn't yet clear what Apple has planned. The computer features a highly modular design that lets buyers swap out all of its components. We don't know yet how Apple's M-branded chips, which do not allow for RAM, storage or graphics changes, will fit into a computer designed to be customizable.
Mac Mini
The Mac Mini was among the first three machines to get Apple's new M1 chip in late-2020, so iran't due an upgrade for a while yet. However, with that chip limited to 16GB of RAM and just two USB-C ports, we would expect to see the Mac Mini range extended in due course, potentially seeing the M1 Mini joined by one with a more potent M chip, with extra RAM and more ports.
Apple TV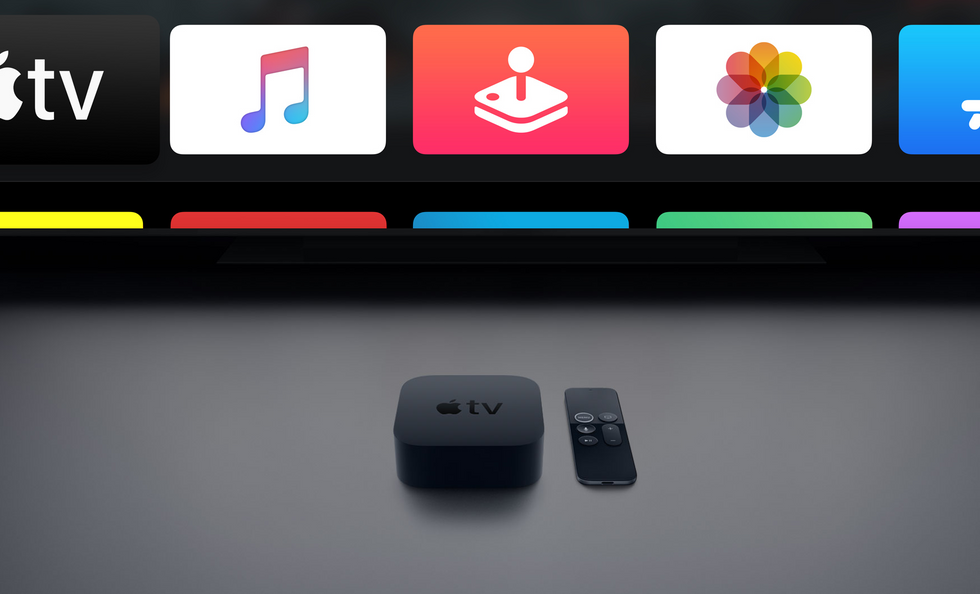 The Apple TV 4K is likely to be updated in 2021Apple
A new version of the Apple TV was rumored almost a year ago, but never arrived. Now we're in 2021, we hope the new TV-streamer isn't far away, and we hope to see Apple take the fight to its rivals from Google, Amazon and Roku – all of whom offer streamers at much lower prices. Apple used to be alone with its offering of HDR, 4K content with Dolby Atmos and Vision, but this is no longer the case and the Apple TV now looks overpriced.

We will be interested to see if Apple turns the Apple TV into more of a game console in 2021, a home workout device (like Samsung's new televisions), or if the focus will be on its HomeKit smart home platform.
iPhone 13
Now back to Apple's regularly-scheduled announcements. As ever, we expect to see a new iPhone family in September of 2021, with faster processors and improved cameras. There are rumored that one version of the 2021 iPhone will have no ports at all, relying entirely on wireless charging via Apple's new MagSafe system, but little else is known for now.
Apple Watch Series 7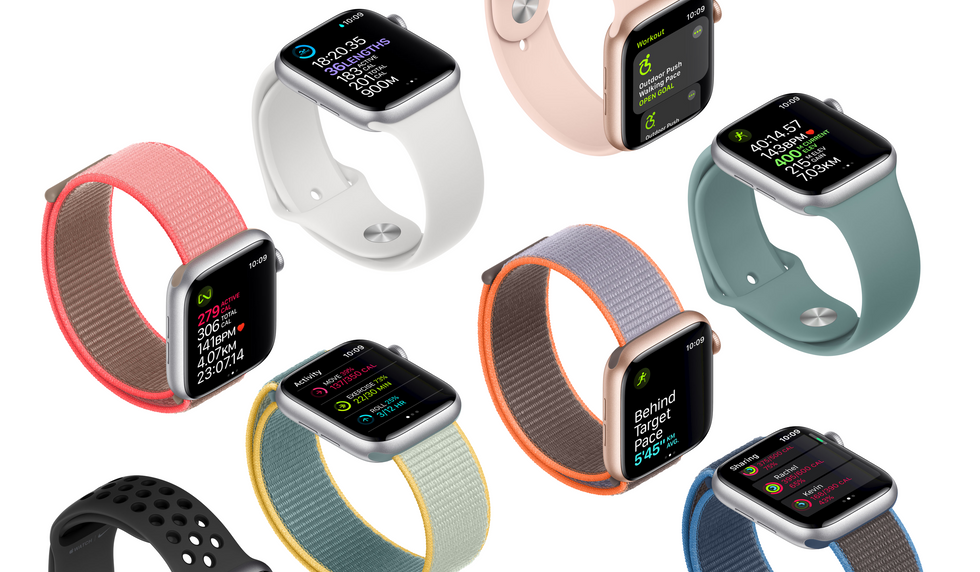 A new Apple Watch will likely arrive in September Apple
Similarly, a new Apple Watch is very likely for September, but there aren't many rumors to get excited about for now. It could be time for Apple to roll out a small visual update to the Watch's design, and the Series 7 will almost certainly feature a new health and/or fitness-monitoring metric of some kind, just as the Series 6 added blood oxygenation measuring last year.

New AirPods
The standard AirPods arrived back in late-2016, so are potentially due an update this year. We expect to see a more compact design, improved audio quality and better battery life, but all delivered in a way that prevents them from encroaching on the pricier AirPods Pro.
A price drop for the standard AirPods would be very welcome, but given their popularity we doubt this is a primary concern for Apple. A range of color options would be welcome, potentially matching those of the AirPods Max, but that is purely speculation on our behalf for now. We would expect to see them launch alongside the iPhone 13 and Watch Series 7 in September.
AirTags
Rumored since 2019 and spotted in Apple's own software months ago, AirTags are expected to be a rival product to Tile. This means a Bluetooth tracker device that can be fitted to keys or slipped inside a bag, then tracked using an iPhone and Apple's Find My app if it is lost or stolen.
AirTags will reportedly embrace an element of augmented reality to help make locating them easier, along with the ultra-wideband technology already fitted to the iPhone 11 and iPhone 12.
Apple AR Smart Glasses
Will 2021 be the year we see Apple's much-rumored AR smart glasses? Apple boss Tim Cook has praised augmented reality for years now, but apart from some apps making use of the lidar sensors of the iPhone 12 Pro and latest iPad Pro, the company hasn't yet truly shown its AR hand.
Expected to be an iPhone accessory rather than a standalone device, the glasses are tipped by some, including Apple leaker Jon Prosser, to arrive between March and June. This goes against Kuo, who expects Apple to hold back on the smart glasses until 2022 at the earliest.
It was claimed in 2019 that Apple plans to launch two AR devices. First, there will be a larger headset in 2022, followed by improved and more compact AR glasses in 2023. It is thought the devices would resemble a Microsoft Hololens and Google Glass respectively.
Beyond offering an Apple Watch-like experience, with notifications, calls, directions and other information projected onto the lens, and with Siri onboard too, it isn't yet clear what Apple's plans are for these glasses. Hopefully we will get at least a preview before the end of 2021.
Apple Car
And finally...no Apple prediction piece is complete with a look at the Apple Car. Although quiet for some time, rumours of Apple's automotive adventure perked up again in January 2021 with news that it would sign an electric car deal with Hyundai. To happen by March, news of the rumored partnership came from Korea IT News view Reuters, and will see Apple and Hyundai work together to develop an electric, autonomous car. This followed an earlier statement from Hyundai itself saying it was in early talks with Apple; the news saw the automaker's share price climb 20 percent, while Apple is yet to comment.
New Apple iPhone 12 (64GB, Black) [Locked] + Carrier Subscription
Like GearBrain on Facebook