Like GearBrain on Facebook
In the past month, Apple has removed three models of its iMac all-in-one computer from sale. First the flagship iMac Pro was discontinued, and now both the 512GB and 1TB versions of iMac are also missing from Apple's website.
The 21.5-inch iMac can now only be bought with a small 256GB solid-state drive or a relatively slow 1TB Fusion Drive as an added option. More options are available for the 27-inch model, but nevertheless a shrinking iMac family suggests a refresh is on the way.
Read More:
Rumors of a new iMac have persisted for some time. Last June, Apple was reportedly preparing to launch a new iMac at its virtual WWDC event. But this didn't happen, and instead the year only saw updates to the Mac Mini, MacBook Air and 13-inch MacBook Pro, with all three receiving Apple's new in-house processor, the M1.

Through 2020 it was widely reported that the iMac would see its first major visual overhaul in well over a decade. The current model can trace its roots all the way back to 2007 when the design switched from white plastic to aluminum, and since then the look has hardly changed. Now, the large bezels – and especially the chin below the display – make the iMac look somewhat dated.
We hope (and truly expect) Apple to address this with a new family of iMac computers to be launched in 2021. At least some members of that family are also expected to receive an Apple-made processor, but we don't know yet if that will be the M1, or something more powerful, given the lack of thermal management and energy efficiency needed in a desktop computer compared to a laptop.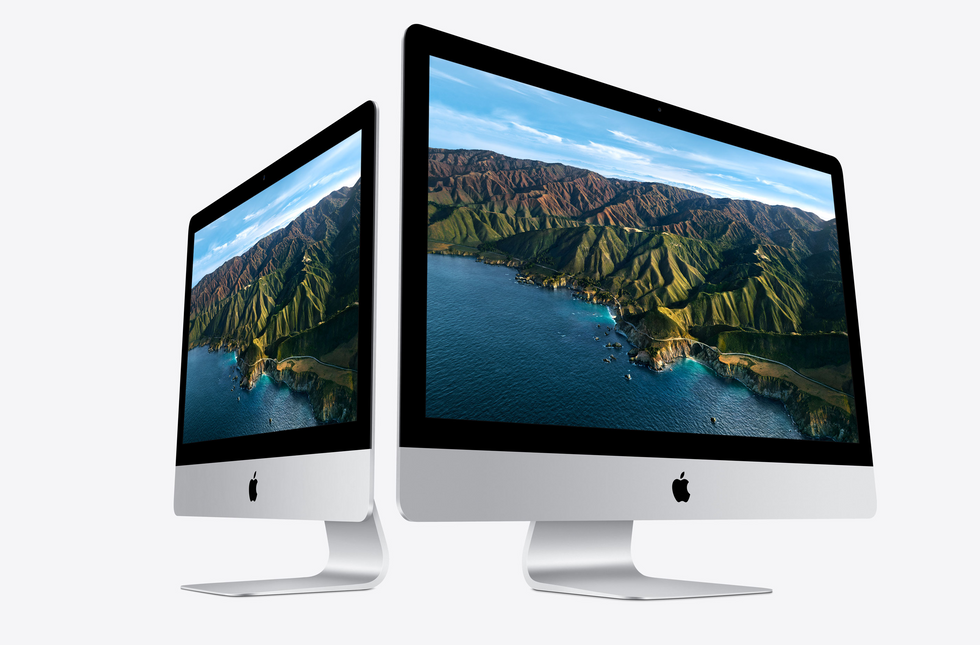 The current iMac is dated by its large display bezelsApple
In January 2021, the often accurate Mark Gurman of Bloomberg claimed that the redesigned iMac would have slimmer bezels, no chin, and an overall look similar to Apple's Pro Display XDR professional-grade monitor – but without the $5,000 price tag. There will reportedly be two screen sizes of 2021 iMac, with the smaller being in the region of 23 to 24 inches, and the larger being unknown for now, but likely close to 30 inches. With the smaller bezels, the overall size shouldn't be any larger than the current models.

Finally on design, the new iMac could be offered in multiple colors for the first time, according to Apple leaker Jon Porter. These options are claimed to be space gray, silver, rose gold, green and sky blue – the same colors as the current iPad Air.
As for the processor, it is said the iMac could have 16 power cores and four efficiency cores, with more expensive models getting as many as 32 high-performance cores. The GPU could offer 16 or even 32 cores for graphical processing. For context, the Mac Mini's M1 chip has an 8-core CPU and 8-core GPU.
Why the new iMac shouldn't use the M1 chip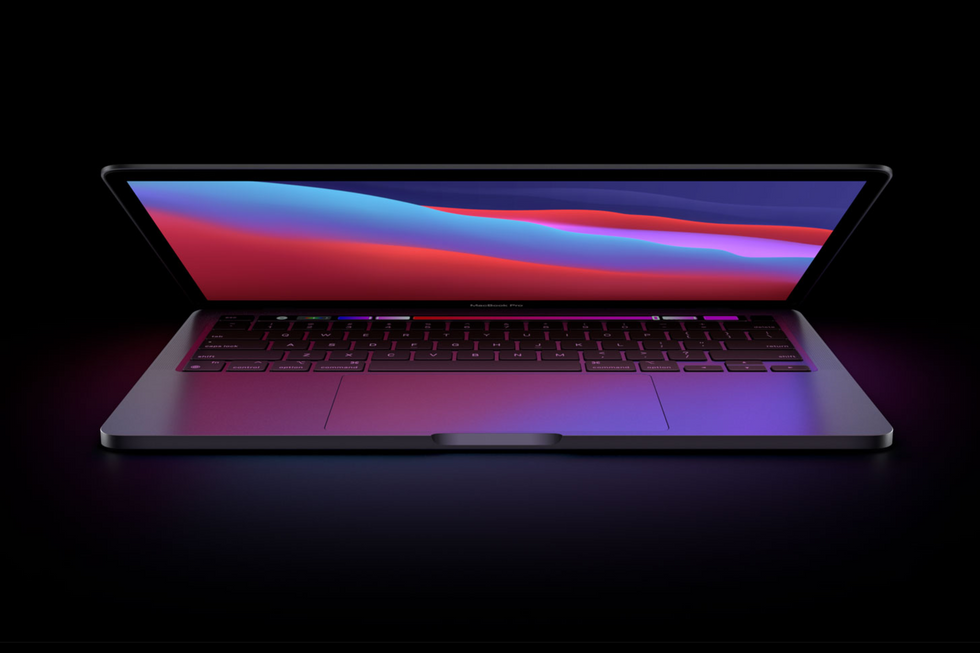 The current MacBook Air and 13in Pro use Apple's M1 chip Apple
Despite the M1 processor of the MacBook Air and Pro receiving high praise, and even out-performing more expensive Intel-powered Macs, we hope Apple uses a different processor for the iMac.

First, while the M1 does an excellent job in the MacBook Air and Pro, in battery-powered laptops the chip needs to prioritize energy and thermal efficiency over outright performance. The iMac doesn't have these concerns, so should be able to use a much more powerful processor that can be cooled with larger fans than in the MacBook Pro, as well as with heat being dissipated by the large aluminum body. It stands to reason that Apple could introduce a new, more power chip with the iMac, potentially called the M2.
Additionally, the M1 chip in its current form can only handle a pair of Thunderbolt ports (which also work with USB-C), and is limited to 16GB of RAM.
While that amount of RAM is double that of today's entry-level iMac (itself an indication of how dated the desktop has become), we hope to see four Thunderbolt / USB-C ports on the iMac, along with a pair of USB-A connections, Ethernet, audio out and an SD card reader.

All that said, if Apple released a model of iMac that is cheaper than today's $1,099 entry level, with a pair of Thunderbolt ports, 16GB of RAM and greater performance than the MacBook Pro due to reduced temperature and efficiency constraints, we can see it selling well.
We also expect to see an Intel version of the new iMac — or one model of the current range granted an extra year or two of life, as Apple has done with its single Intel-powered Mac Mini.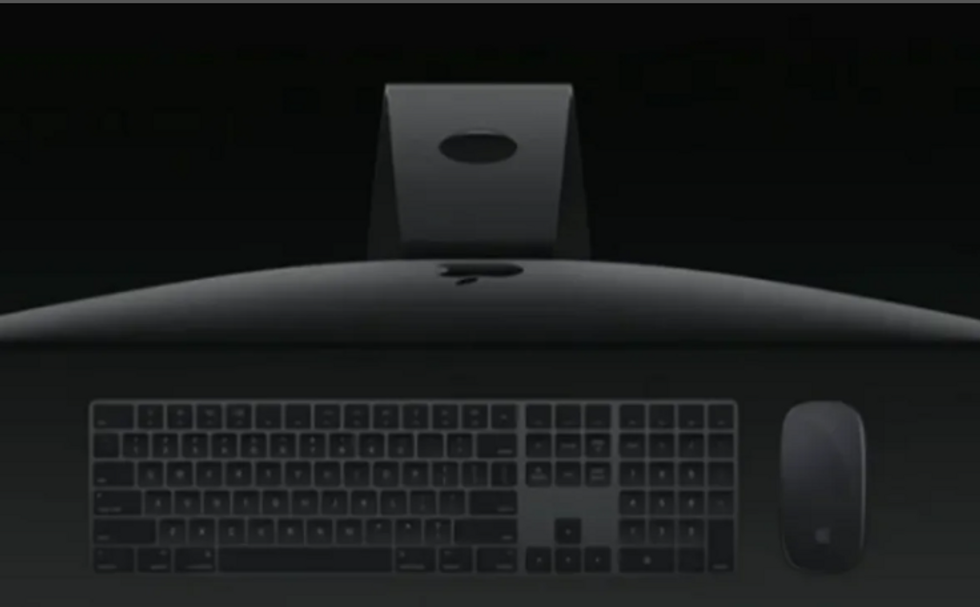 Apple pulled the iMac Pro from sale in March Apple
What about a new iMac Pro?

Almost nothing has been said about a replacement for the iMac Pro, which was the flagship of Apple's all-in-one range until its discontinuation earlier in March. For now we will have to wait and see if Apple launches a new model with a redesign and M chip, or if it opts to leave a larger gap in its range between the iMac and Mac Pro. The latter isn't expected to get an M chip of its own until late-2021 or 2022.
Potential release date
It was rumored earlier this month that Apple would hold an online product launch event on March 23. However, nothing has been confirmed with just a day to go. Despite Apple not holding in-person events in 2020, it still sent out virtual invitations via email a week ahead of time, as it did before the pandemic, so we expect the same to happen this time around.
Therefore, we might see an invitation arrive on March 23 for an event taking place a week later, on March 30, but this is purely speculation for now. Hopefully we won't have to wait too much longer to see those long-overdue iMacs.
From Your Site Articles
Related Articles Around the Web
Like GearBrain on Facebook