Like GearBrain on Facebook
For several years now, Apple has insisted that the iPad - and especially the iPad Pro - should be seen as a laptop replacement. Who can forget those "what's a computer" TV adverts?
But so far the argument has felt half-baked at best. While the iPad Pro certainly has the power, portability and beautiful display, Apple's lacklustre keyboard case and a lack of mouse support (without digging into the accessibility settings) made it feel more like a tablet than a real laptop.
Read More:
Apple iPad Pro (11-inch, Wi-Fi, 64GB) - Space Gray (Latest Model)
This could soon change though, as a new report this week from The Information claims Apple is working on an iPad keyboard with a trackpad. According to unnamed sources "familiar with the matter," the new keyboard accessory is currently being prepared for mass production at Apple's Foxconn Technology manufacturing partner in Taiwan.

The same source said the keyboard with trackpad will likely be announced alongside a new version of the iPad Pro later in 2020.
The news comes just a day after Apple software chief Craig Federighi said at the company's annual shareholder meeting: "If you like what you've seen us do with iPadOS, stay tuned, we're going to keep working on it."
Apple's launch schedule for the iPad Pro has varied over the years. The first model arrived alongside the iPhone SE in June 2017, the second model came in October 2018, and the latest version landed in March 2019.
That last date is key, as Apple is thought to be preparing to launch a successor to the cut-price iPhone SE, likely called the iPhone 9, which is rumored to be getting its debut on March 31. It is thought that an update to the iPad Pro (and therefore the new keyboard with trackpad) could arrive at the same time.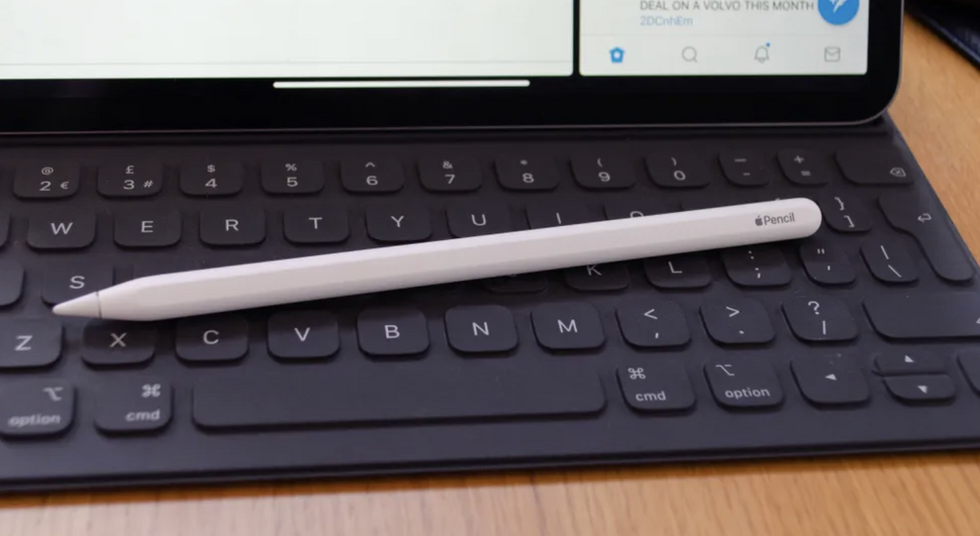 The new keyboard is expected to incorporate a trackpadGearBrain
This accessory, together with numerous changes made to Apple's iOS operating system last year to give the iPad its own software, called iPadOS, could finally turn the tablet into a true laptop alternative. iPadOS opened up the iPad Pro's USB-C port so it could be used to import data from external hard drives and USB sticks.

This all helped, but for us the iPad Pro has still felt a step short of a laptop, and mostly because it relies on users to tap the screen, sometimes using three- or even four-finger gestures, instead of using a mouse or trackpad.
The introduction of a trackpad - and one integrated into the keyboard cover already offered by Apple - could certainly turn the iPad into a more capable portable computer. This move also suggests Apple has plans to further distance iPadOS from its iPhone-based iOS sibling. We should get our first look at this year's iOS 14 at the company's annual WWDC event which usually takes place in June.
However, all that said, Apple could be at the mercy of coronavirus, which is disrupting manufacturing in China and trade shows across Europe.
Efforts to contain the virus could result in delays for new products and cancellations of industry events, as we saw earlier this month with Mobile World Congress in Barcelona, and today with the Geneva International Motor Show in Switzerland, both of which have been cancelled.
Apple AirPods with Charging Case (Latest Model)
From Your Site Articles
Related Articles Around the Web
Like GearBrain on Facebook