Like GearBrain on Facebook
Apple Anticipation For Apple fanatics, tomorrow's press event is like the holidays come early. But KGI Securities analyst shared his predictions with some online news sites (including Apple Insider ), stating the new iPhone 7 will come in five colors: rose gold, gold, silver, and then "dark black" instead of gray, and a shiny "piano black." Also, yes, the headphone jack we've all come to hate are gone (because, honestly, who hasn't gotten that wet and lost sound for days)—replaced with a Lightening connector. We're getting more storage for the iPhone 7 Plus —up to 3GB— a dual lens camera set-up with both telephoto and wide-angle, more water resistance and a host of other upgrades. We'll have more tomorrow when Apple makes their official announcement. But we do know the phone is not going to be cheap. Expect similar pricing to the iPhone 6—if not even higher. Surprises await.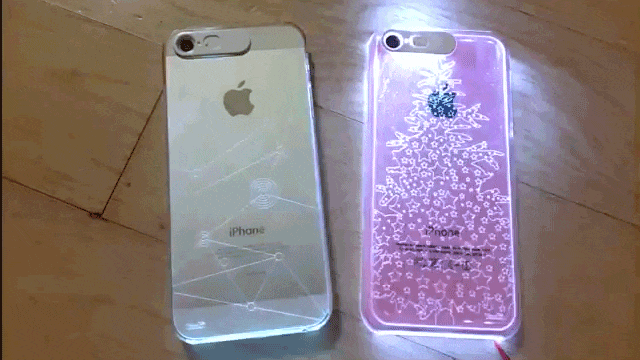 Tesla Belt-Tightening Elon Musk is reportedly asking Tesla to go on a fiscal diet, cutting costs and pushing out new cars all before Musk has to report third-quarter numbers. So says an internal email obtained by Bloomberg, which notes Musk is trying to raise more money for Tesla. Does this mean that Tesla X you just ordered is in danger on not appearing? Hardly. But with Musk spread so thin over Tesla, Space X and now trying to acquire Solar City it may point to concerns over his ability to bring in maybe enough capital for all. (Via Bloomberg )

App Attention More than half of online users time online is spent on apps--those programs from Pokemon Go to Waze and Facebook to Snapchat. These mobile apps are what we turn to for information from our mobile devices and the vehicle we use to get on to the Internet. So says comScore 's latest report, which notes that they expect consumers to spend even more time on mobile apps in coming years. Already users access the Internet from their desktop computers only 32 percent of the time. Still, comScore notes that they don't expect desktop and tablets to disappear in the immediate future as a way to access online information.
Samsung Trade-In so by now you know your Samsung Note 7 is capable of blowing up during charging. Luckily Samsung has a solution: you can trade in your Note 7 for a new one or a different Samsung device completely. Samsung is producing new Note 7 smartphone--with different batteries--expected to ship in a few weeks. Or you can get an immediate swap for a Galaxy S7, plus a credit for any Note 7 accessories you've already bought. Go back to your carrier or contact Samsung for details on how to proceed. (Via BGR )
Coolest Gadgets For 2016 Our man in Berlin tracked the best connected, smart gadgets you'll want in the coming year from a gaming laptop that turns your eye into a cursor to a robotic elf . Want to know what these things will cost, and if you can get them before the holidays? We deliver.
Like GearBrain on Facebook