Like GearBrain on Facebook
Apple is to host its next major product launch event, called Time Flies, this Tuesday, September 15.
This would normally be the event where Apple announces its new family of iPhones, alongside a new model of Watch. However, due to manufacturing delays caused by the 2020 pandemic, the new iPhones aren't expected until a little later in the year, likely October but potentially not until November.
Read More:
Instead the Time Flies event, as the name suggests, is expected to focus on the new Apple Watch Series 6. A new model of iPad Air is also likely on the way, and this event could also see other rumored devices break cover, like Apple's first over-ear headphones, its Tile-like Apple AirTags, and a smaller, cheaper HomePod smart speaker.
The event will be held online, just as Apple's WWDC was back in June, due to social distancing measures. It will kick off at 10am PT / 1pm ET on September 15, is being streamed on Apple's website, and is expected to last for between 90 minutes and two hours.
Here is a closer look at what we expect from Apple's Time Flies event:
Apple Watch Series 6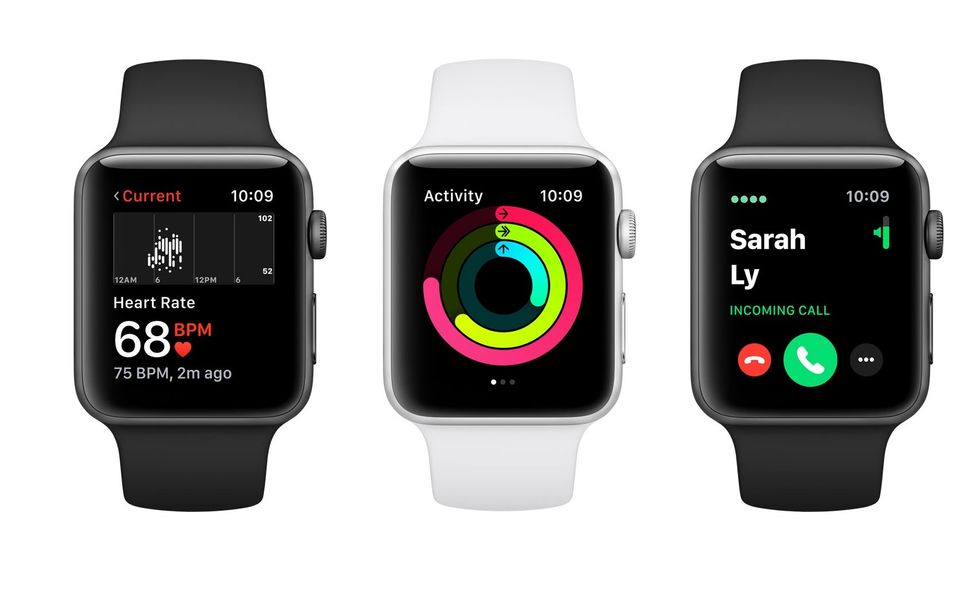 The Watch Series 5 is about to be replaced by a new modelApple
The Watch typically gets updated in September, and the 'Time Flies' name of this event suggests a new model will be the star of the show. Likely to be called the Watch Series 6, very little has leaked out about it for now, and we're yet to see any hardware at all.

There have been some clues, however. Code found in a beta build of Apple's upcoming iOS 14 mentions blood oxygen level detection, and outlines what is healthy (95-100 percent) and what isn't (below 80 percent). The code then states: "If Apple Watch detects a blood oxygen level below a certain threshold, it will trigger a notification for the user."
Blood oxygenation is a highlight of the new Withings ScanWatch, a hybrid smartwatch that recently went on sale in Europe but is awaiting FDA validation before arriving in the United States. With Apple likely also adding this feature, we can expect to see others do the same through 2020 and 2021.
We don't expect to see many hardware changes for the Watch Series 6. It will likely keep the same 40mm and 44mm case options as the Series 4 and 5, but we may see different finishes and a range of new straps. It will of course run Apples new watchOS 7, which includes sleep tracking for the first time.
A low-cost replacement to the Watch Series 3
Apple currently sells the Series 3 from just $199, giving it a strong presence in the lower end of the smartwatch market. But, with that model now starting to show its age, the rumor mill claims a new watch is on the way. Instead of demoting the Series 5 to a lower price point, or reintroducing the Series 4, it is claimed that Apple will announce a new model.
Like how the iPhone SE uses the same hardware as the iPhone 8, we expect to see a new watch (potentially called the Watch SE) borrow its hardware from the Series 4 or Series 5, and sit comfortably below the Series 6 at around $199. This could be the most interesting part of the Time Flies event, given the prospect of an all-new Apple Watch at a sub-$200 price point.
New iPad Air
Also expected this week is a major update to the iPad Air. leaked images, embedded from a tweet above, claim to show a new model of iPad with no home button, but also no Face ID system. Instead, the new iPad Air is expected to have Touch ID on its power and screen lock button, for unlocking with a press.

It is said to have a 10.8-inch display (larger than the current 9.7-inch iPad Air), and a square-sided design similar to the iPad Pro, reports Bloomberg. The upcoming iPhone 12 is also expected to have squared edges to its aluminum body.
Images of what is claimed to be a printed manual show how the new iPad Air would feature the same display gestures as the iPad Pro (including swipe up to go to the home screen, as there is no longer a home button). The manual also shows a USB-C port and Smart Connector, as used by the iPad Pro for connecting to accessories like keyboards.
The iPad Air currently sits between the entry-level iPad and the iPad Pro, and starts at $499.
Anything else?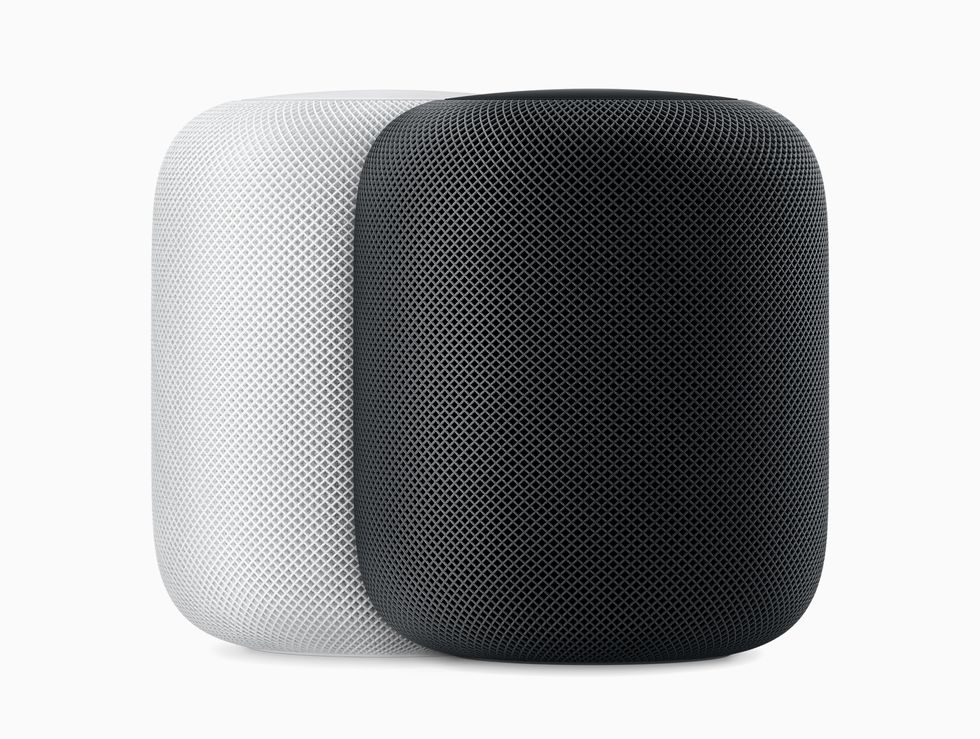 Apple is said to be working on a smaller, cheaper HomePod Apple
There are a lot of other products expected from Apple before the end of the year. These include a whole new family of 5G-equipped iPhones, plus the long-awaited Apple AirTags for locating lost possessions, a pair of headphones, a smaller, cheaper HomePod Mini, and some sort of service bundle called Apple One.

It isn't clear if any of these will appear at the Time Flies event, or if some will be saved to appear alongside the iPhone 12 later in the year. We suspect the Apple AirTags will launch with the iPhone, and the headphones could be an 'and finally' for that event too.
That leaves Apple One, for which Apple recently registered a bunch of URLs, and the new HomePod Mini, which we wrote about recently. HomePod feels like a hobby project for Apple for now, so it could make sense for a new model to be tacked onto the end of the Time Flies event this week.
We're also waiting to hear about when new software for the iPhone, iPad, Watch, Mac and Apple TV will land. This was all announced at WWDC in June and is expected in the fall, as in annual tradition. Apple could use the Time Flies event to say when these (especially the new Watch software) will be available to download and install.
How Apple Homekit Works www.youtube.com
From Your Site Articles
Related Articles Around the Web
Like GearBrain on Facebook