Like GearBrain on Facebook
It's set to be a busy few weeks for Apple, as the company's 'Hi, Speed' launch event on October 13 is expected to include a new family of 5G iPhones, over-ear headphones called the AirPods Studio, 'AirTag' trackers – and, mostly interestingly for us at GearBrain – a new, smaller HomePod.
A more compact smart speaker has been whispered about for some time, and Bloomberg (among others) claim it is currently in the works. Bloomberg said how the new Siri speaker will "help Apple renew its push into the smart home at a lower price, albeit with fewer speakers inside the device than the current $299 model."
Read More:
Ever since the HomePod went on sale at $349 back in early 2018, we had hoped to see Apple expand the lineup. That way, it would be able to target Sonos and the $300-plus end of the market, while also taking the smart home fight to Amazon and Google in the sub-$200 sector.
But this didn't happen, and after a somewhat muted reception owing to poor Siri performance, the HomePod received a price-cut (almost unheard of from Apple) to its current $299 price. The HomePod sold today remains identical to when it was first announced in 2017, while Google with its Nest division, and Amazon with its Echo range, have both rolled out newer and evermore impressive smart speakers.
Their latest offering, both new for the fall of 2020, include all-new versions of the Amazon Echo, Echo Dot, and Google Nest Audio smart speakers, all sitting below $100. Now would be the perfect opportunity for Apple to grab itself a slice of the lower-priced smart speaker market.
Samsung too was expected to join the race, but its Galaxy Home (and Galaxy Home Mini) are yet to materialize, some two years after being announced.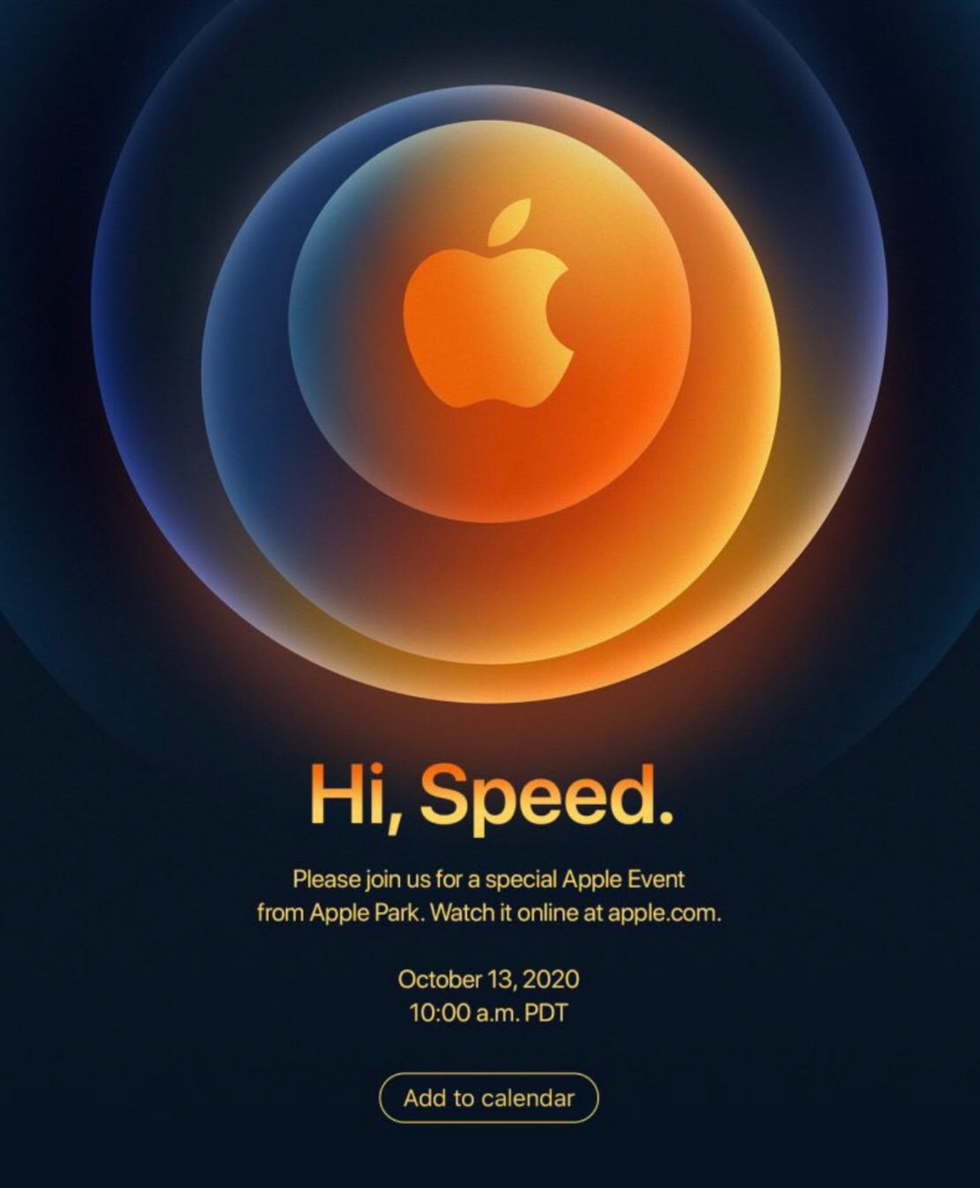 A new HomePod is expected at the October 13 Apple eventApple
Apple and the smart home

Apple's voyage into the smart home market has been a slow one. According to data from VoiceBot, of the 28 million smart speakers sold globally in the first quarter of 2020, the HomePod accounted for just 1.4 percent, up fractionally from 1.1 percent in 2019, despite the market growing by 8.2 percent in the same timeframe.
Only recently has Apple's HomeKit platform and Home app started to make sense as a credible Alexa and Google Home alternative.
With recent software updates to the iPhone, Mac, HomePod and Apple TV, the HomeKit gained crucial features like AI-powered person detection with security cameras and video doorbells, and more integration with Siri on the HomePod (which announces who is at the door when the bell is rung).
This presents the perfect opportunity for Apple to reignite its HomePod ambitions. A smaller, cheaper model designed to compete directly with the Amazon Echo (4th Gen) or equally new Nest Audio by Google.
While Apple will of course focus on premium sound quality to match the rest of the brand's luxury status, we think a smarter Siri is more important at the sub-$200 end of the market. Siri needs to take command of the smart home in the same way Alexa and the Google Assistant do, while also integrating flawlessly with all of Apple's other devices, and those from third parties via HomeKit.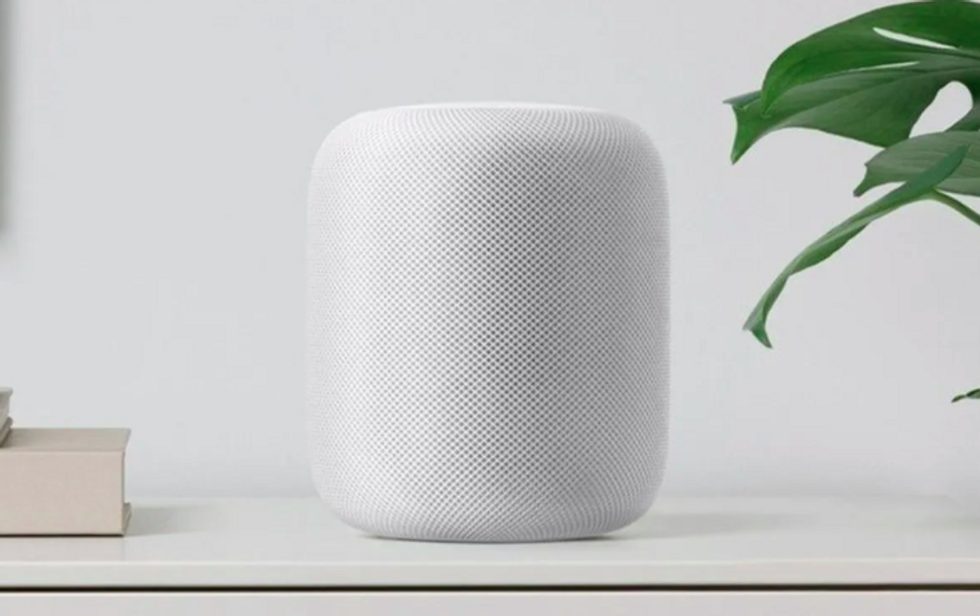 Apple's voice assistant Siri can help you run your smart home devices Apple
A smart way to create stereo pairs or even surround sound by syncing multiple HomePod Minis together would be a welcome feature, and so too would a battery to enable portability, although we suspect this will be unlikely, at least for the first generation.

The latest rumors claim the smaller HomePod will have two tweeters instead of the seven found inside the current model. It was also reported this week that Apple has removed rival speakers from its store shelves and online store. This means speakers (and headphones) by Sonos, Bose and Logitech-owned Ultimate Ears are no longer sod through Apple – a clear indication that the iPhone maker wants to make room for its own new audio products, safely away from rivals.
It has also been claimed this week that Apple has no plans to introduced an upgraded HomePod 2, despite seemingly clearing old stock by allowing staff to buy up to 10 each at a 50 percent discount, up from a previous limit of two per person. Reliable Apple leaker L0vetodream tweeted on October 7: "There is no HomePod 2 this year...only have mini one," suggesting there will be a new, smaller HomePod, but no update to the original.
This makes sense, given the original HomePod hasn't sold particularly well (at least by Apple standards) and is still likely to receive new features via software updates, while its hardware remains competitive enough at its $299 price point. We think introducing a new HomePod Mini, while also bringing a range of new features to the new HomePod (and a smarter Siri) would be a good move. As with Amazon's range, we think both versions of HomePod should have the same feature set and degree of intelligence.
there is no HomePod2 this year
only have mini one
— 有没有搞措 (@L0vetodream) October 7, 2020
By selling a smaller, lower-price smart speaker, Apple would give smart home builders the opportunity to add more instances of Siri throughout their home. Instead of placing one HomePod in the lounge as the room's main speaker, for example, HomePod Minis could be installed in many more locations, such as the kitchen, bedroom and more.
That way, if you haven't got an Apple Watch on your wrist, or don't want to speak to Siri on your iPhone, you can speak to Siri on any of the HomePod Minis throughout the home, just as how Alexa works with the Echo Dot, and Google Assistant with the Nest Mini.
We'd also love to see Bluetooth support on the HomePod Mini. The current HomePod has all the necessary hardware, but it only works with Apple devices and can't be used as a Bluetooth speaker by an Android phone or anything else. However, as nice as this would be, we doubt it's a move Apple would make.
What we do expect is for Apple to copy the HomePod's design. It's an attractive, if a little generic, speaker that fits in well with Apple's minimalist ethos. A smaller model would surely borrow the same look, but potentially add a range of bright colors, as Apple has successfully done before with its iPhone 5C, iPod Nano and iPod Shuffle lineup.
In short, we believe the majority of consumers rank cost and convenience above sound quality when it comes to smart speakers. As such, we hope Apple capitalizes on this and creates a HomePod Mini to rival Amazon and Google in the sub-$200 sector. With many households looking to spend more carefully through the rest of 2020 and into 2021, a lower-priced speaker from Apple, launched into the holiday season, would make a lot of sense.
Check out The GearBrain, our smart home compatibility checker to see the other compatible products that work with Apple HomeKit enabled devices.
Introduction of The GearBrain, The First Compatibility Find Engine for Smart Devices www.youtube.com
Like GearBrain on Facebook