Like GearBrain on Facebook
It looks like Apple is finally preparing to announce its long-awaited AirTag, a Bluetooth tracking device designed to help locate your lost belongings.
Very much like the devices sold by Tile, the AirTag is expected to be designed to attach to non-connected items, like your bag, keys, wallet, or any other possessions that can't be tracked and located with their own data connection.
Read More:
The AirTags are expected to work with Apple's Find My application, which can already be used to locate lost iPhones, iPads and MacBooks, plus the Apple Watch and AirPods earphones. AirTags were first expected to launch alongside the iPhone 11 back in September 2019, but have been delayed through 2020.
Apple accidentally confirmed AirTags in April 2020
Apple made an uncharacteristic mistake back in April 2020, when it accidentally revealed the AirTags name in an iPhones support video. Focused on the Find My iPhone function, the video showed the settings page of an iPhone, and below the on/off switch for Find My iPhone, the as-yet-unannounced AirTags were mentioned.
Writing below an on/off toggle switch for Enable Offline Finding, on the settings page, stated: "Offline finding enables this device and AirTags to be found when not connected to Wi-Fi or cellular."
At this point, it was deemed most likely that AirTags would be held back until the launch of the next iPhone family in the fall of 2020. Apple later said its new phones would be delayed slightly from their usual September launch, and we now expect to see them sometime in October. Before that, Apple has an event on September 15, where it is expected to reveal the Watch Series 6 and potentially a new model of iPad Air.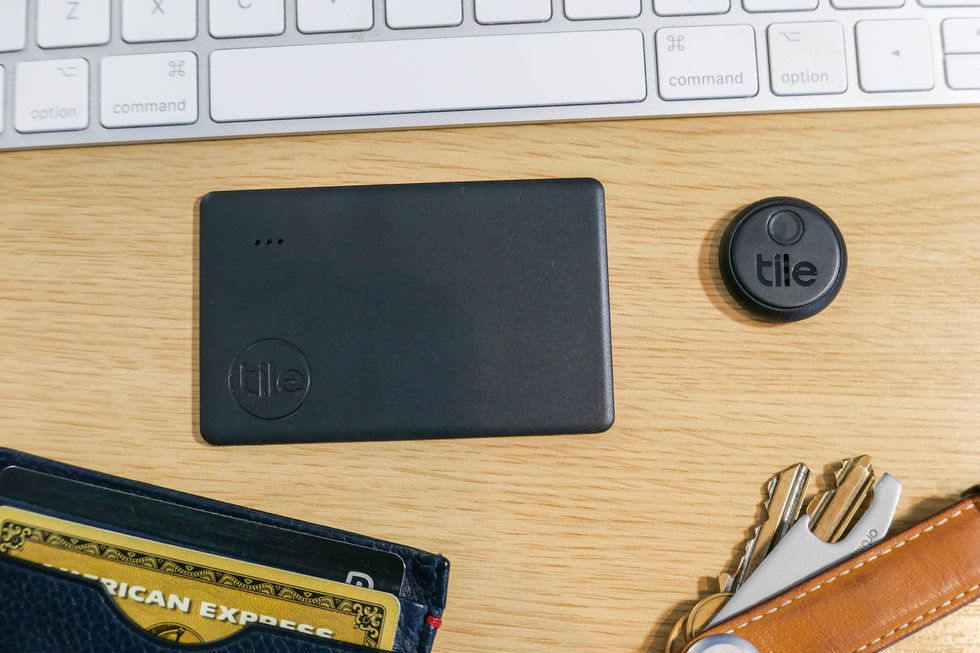 Tile sells trackers in a range of shapes and sizes GearBrain
Apple AirTags design

Another leak from Apple itself, this time via an internal build of iOS 13 from 2019, revealed what the AirTags might look like. The placeholder image showed a white circular device with an Apple logo in the middle. We admit this isn't much to go on, but Tile's products are also quite simple, and the stripped-back aesthetic matches Apple's general house style.
That iOS 13 leak also revealed how iPhone users will be notified when an AirTag goes missing (in other words, it falls out of Bluetooth range). The software also contains references to Apple's augmented reality development platform, called ARKit, suggesting AR could be used to help users locate their lost items.
If a lost item is out of Bluetooth range, AirTags can be put into 'lost mode'. They will then be visible to others iPhones that pass by, whose owners will be alerted about the lost item and given the opportunity to contact you and help reunite you with it.
What is ultra-wideband technology ?
It was believed they would use Bluetooth, like Tile products, but also ultra-wideband technology. Part of Apple's U1 chip, as used by the iPhone 11 and 11 Pro, this technology offers more accurate indoor positioning, making AirTags more precise than trackers that rely exclusively on Bluetooth.
As well as making the Find My app more accurate with compatibility devices, the U1 chip could also lend itself to Apple's augmented reality ambitions. Renowned and often accurate analyst Ming-Chi Kuo previously said of the chip, it could "enhance the user experience of iOS's 'find' and augmented reality (AR) applications by offering measurement functions in the short distance."
Apple hasn't said much about the capabilities of its U1 chip since the iPhone 11 arrived a year ago. It was thought that the AirTag trackers would arrive alongside that phone, or shortly after its launch, but they are yet to be officially announced.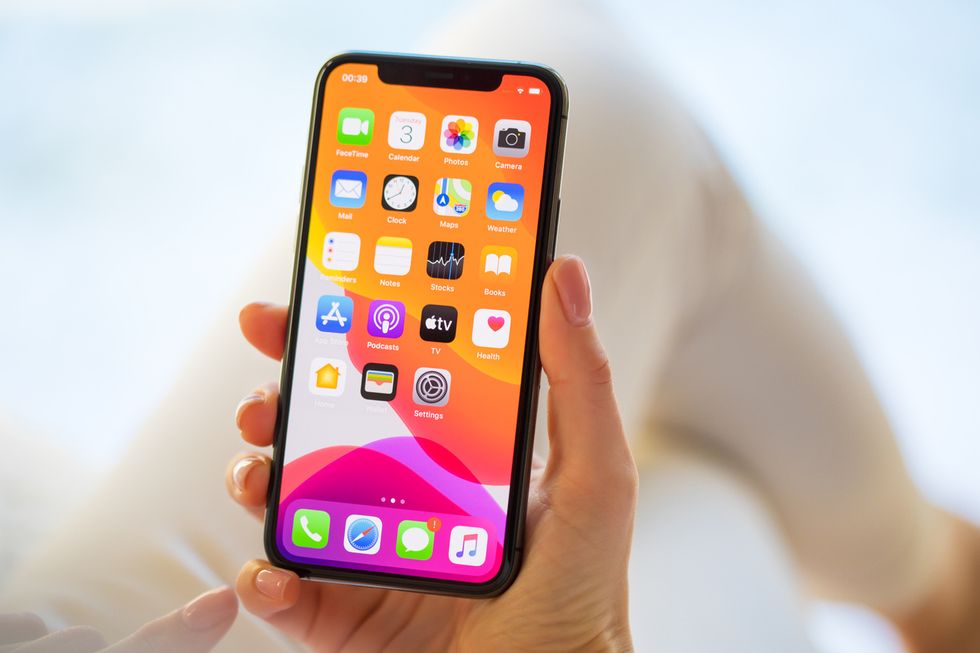 AirTags are expected to be revealed alongside new iPhones this fall iStock
AirTags price and release date

We expect to see the AirTags arrive alongside Apple's new 5G-equipped iPhone 12 in October, or November at the latest. As for the price, we can only speculate for now. Given Tile's trackers cost in the region of $25 to $35, we expect Apple to sit just above that, given the company's premium status.
Perhaps $49 per AirTag would be reasonable, with potential discounts if multiple tags are bought at once. Also guesswork for now is how the tags will be powered. Tile varies in its approach, with some having single-use batteries and others being powered by CR2032 cell batteries, like those used by quartz watches.
Apple might go for that battery too, although we wonder if it will take the game on and equip AirTags with rechargeable batteries, potentially powered by a Watch-style wireless charging pad. Hopefully there's just a few more weeks until we find out.
Unravel 3 in 1 Wireless Charger (Apple Watch Compatible) 10W for iPhone 11/11 Pro/11 Pro Max/XS/Xs Max/XR/X/8/8 Plus/SE/Samsung Galaxy/AirPods (Red)
Like GearBrain on Facebook