Like GearBrain on Facebook
The Apple Watch and a new iPhone application are to be used by up to 10,000 patients recovering from hip and knee replacement surgery across the US.
Called mymobility, the app has been created by Apple and Zimmer Biomet, a Warsaw, Indiana-based provider of musculoskeletal healthcare.
Read More:
The app will use the smartwatch to keep tabs on patient's movement and daily activity as they work through the recovery process, and send this data to their surgeon.
Medical professionals can also send education and therapy reminders directly to the patient's iPhone and Apple Watch, guiding them remotely through the recovery process. Researchers will combine patient-reported feedback with continuous health and activity data captured by the Apple Watch.

It is hoped that patients will benefit from feeling more involved in their recovery process, sending data captured by the Watch to their doctor, who can then offer advice without the need for an in-person visit.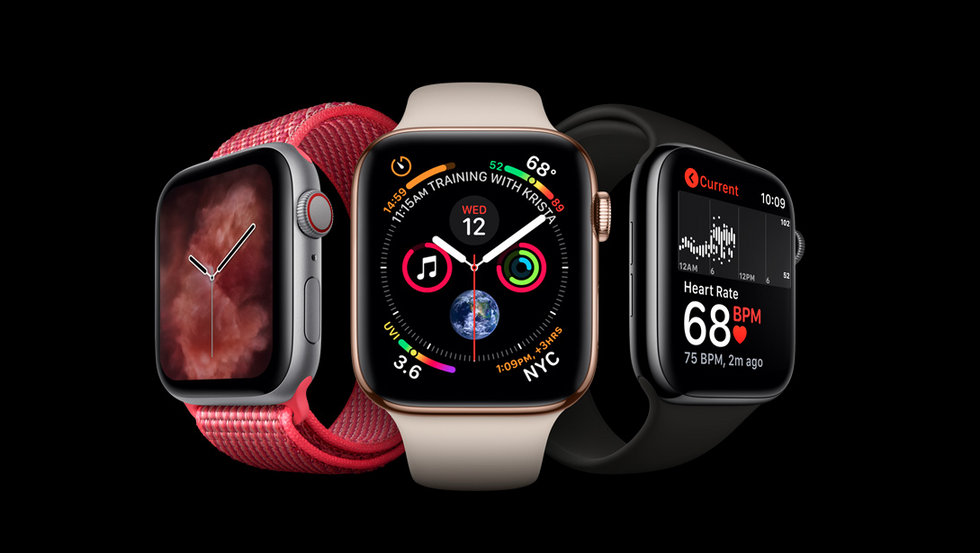 The Apple Watch is becoming more of a medical device which each annual update Apple
The app will also be a part of a clinical study designed to analyze its impact on patient outcomes. It will be one of the largest evidence-gathering clinical studies in orthopaedic history and launches this week at medical facilities across the US.

Over one million knee and hip replacements take place annually in the US, and this number is expected to grow to 3.5 million by 2035, according to Zimmer Biomet, but there is a lack of standardization for postoperative care and recovery.
Unboxing Apple Watch Series 4 in less than 10 Seconds www.youtube.com
"We are incredibly excited to work with Apple to transform the knee and hip replacement experience for patients and surgeons," said Bryan Hanson, president and CEO of Zimmer Biomet, adding: "We are thrilled to launch one of the largest evidence-gathering clinical studies in orthopaedic history."

"We believe one of the best ways to empower consumers is by giving them the ability to use their health and activity information to improve their own care," Jeff Williams, chief operating officer at Apple, said in a statement. "We are proud to enable knee and hip replacement patients to use their own data and share it with their doctors seamlessly, so they can participate in their care and recovery in a way not previously possible through traditional in-person visits."
Apple's interest in healthcare with the Watch is clear to see. The latest Series 4 model includes an EKG (also known as an EKG, or electrocardiogram) for monitoring the electrical activity of the wearer's heart - something which required certification from the FDA, and will be made available with a software update soon.
From Your Site Articles
Related Articles Around the Web
Like GearBrain on Facebook