Like GearBrain on Facebook
By all accounts, Aston Martin was on top form at the Geneva International Motor Show this week, producing three all-new cars for visitors to the Swiss expo to lust over.
But one, known for now as the AM-RB 003, raised eyebrows with just how seriously its commitment is to weight loss - or perhaps how uninterested Aston Martin expects its buyers to be in music.
Read More:
This is because the car does not have an infotainment display, which would normally feature in the middle of the dashboard, within reach of driver and passenger. Instead, Aston Martin suggests buyers of the 003 can attach their smartphone to an integrated dashboard mount, and use that for music control.
Aston will offer a bespoke application for drivers of the 003 to load onto their smartphone, for playing music (via Spotify, for example) and using navigation apps.
As well as music and navigation, the app is intended to be used to monitor the driver's vitals, with imagery from Aston Martin, above, showing the app displaying the driver's heart rate.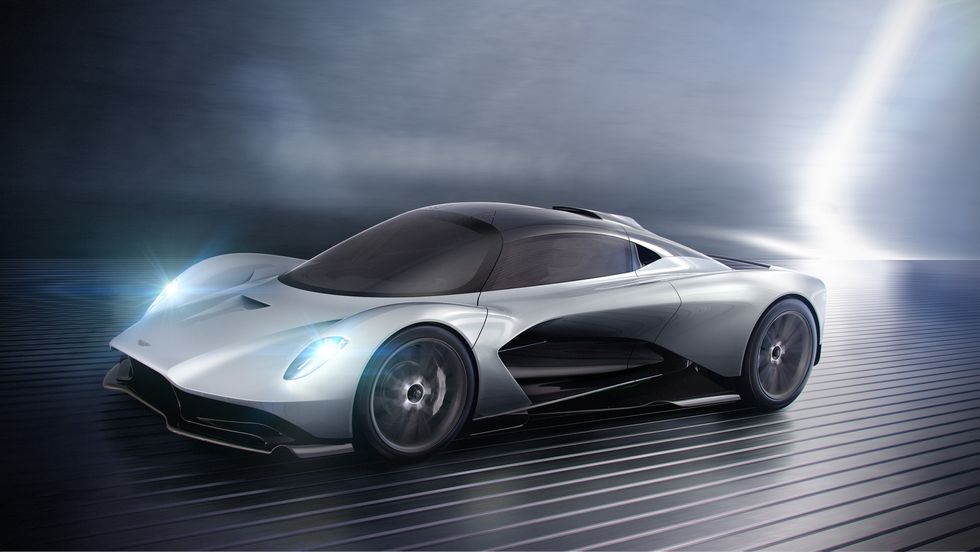 The 003, a codename for now, will likely go on sale in 2021Aston Martin
The car isn't completely devoid of displays, however. Aston Martin has fitted a digital instrument binnacle behind the steering wheel, as you might well expect, and a secondary display is embedded in the wheel itself, showing key vehicle information.

The British car maker said: "A display screen mounted on the steering column allows for the best possible view through the steering wheel without any rim block, while the infotainment systems utilise 'bring-your-own' technology - delivered via a smartphone - for maximum efficiency, functionality, simplicity and flexibility."
Although it is easy to criticize Aston Martin for not including what many drivers would consider a basic feature, we can see some sense here. Drivers of such an extreme car - developed in partnership with the Red Bull Formula One team - are perhaps less likely to want to listen to music while they drive.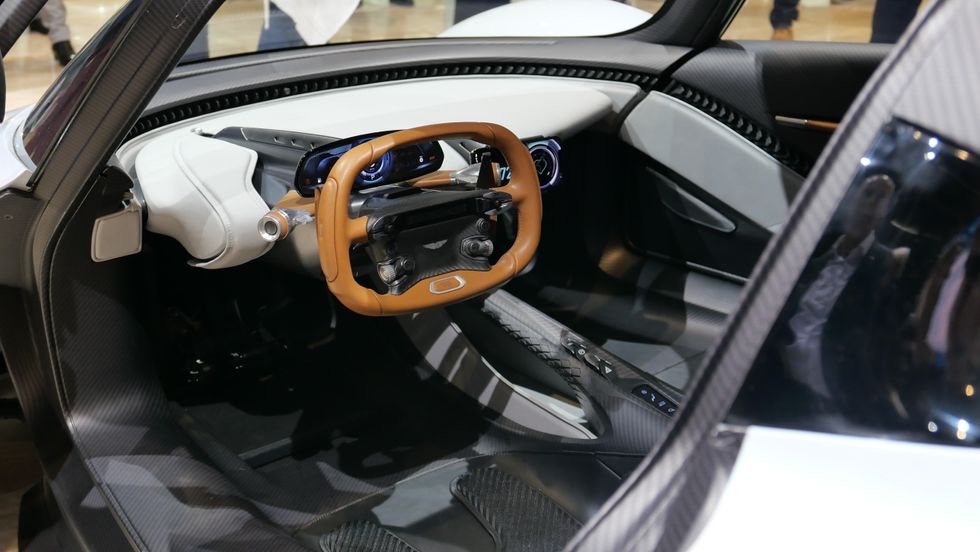 GearBrain
But also, by relying on a smartphone instead, the car's own technology isn't at risk of quickly looked dated. Many cars on sale today come with infotainment systems which have dated and perform worse than what drivers are used to with their own smartphone. By ditching the system entirely, the Aston Martin 003 - or it's infotainment system, at the very least - isn't at risk of quickly ageing.

The car isn't expected to go on sale until 2021, by which point the decision to omit an infotainment system may have been reversed - or perhaps the bring-your-own approach will have been adopted by other carmakers, too.
GearBrain Road Trip Gadget Guide www.youtube.com
From Your Site Articles
Related Articles Around the Web
Like GearBrain on Facebook