Like GearBrain on Facebook
The 98th Geneva International Motor Show kicks off on March 5, and will play host to a huge number of new car launches, including many electric vehicles (EVs) and hybrids.
From small electric city cars like the Honda Urban EV, to electric hypercars with almost 2,000 horsepower — like the Pininfarina Battista — Geneva promises to be a show with something for everyone.
Read More:
Here is the GearBrain guide to the biggest electric and hybrid cars to look out for at the 2019 Geneva Motor Show.
Aston Martin Lagonda SUV and Project 003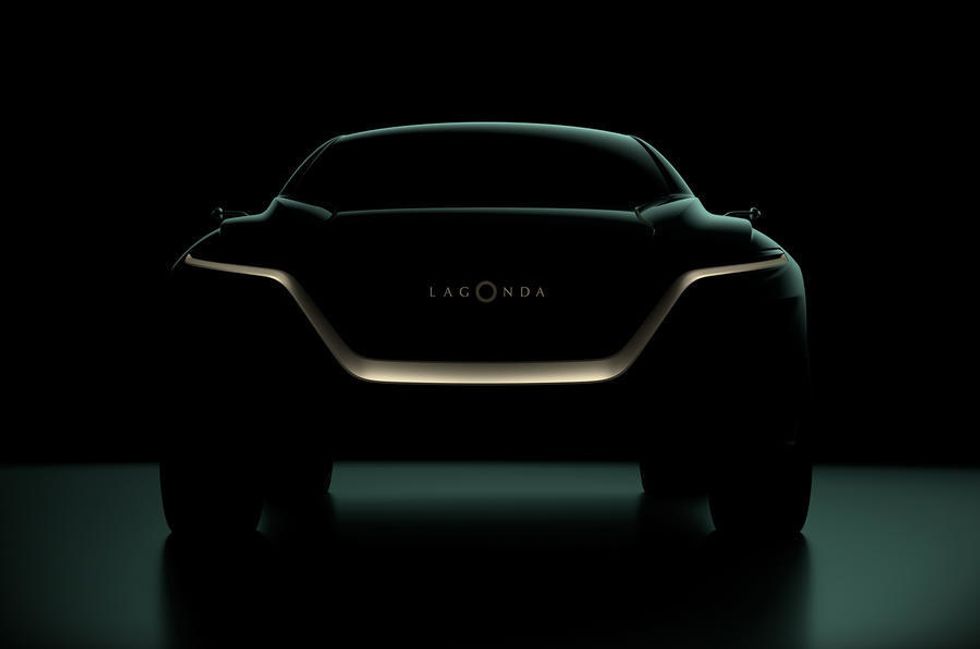 A luxury electric SUV is coming from the Lagonda brandAston Martin
British sports car maker Aston Martin is expected to reveal its plans for an electric SUV under its revived Lagonda brand. This is not to be confused with the DBX, Aston Martin's own-brand SUV currently being developed. Instead, the Lagonda SUV will be electric and an altogether more luxurious vehicle, likely to rival the Rolls-Royce Cullinan. We'll probably only see a prototype at the show, with more details coming over the next couple of years.

Aston Martin is also expected to reveal a new hybrid supercar to sit slightly below the company's Valkyrie flagship. Deliveries of the Valkyrie begin later this year, while the so-called 'Son of Valkyrie,' known internally as Project 003, is unlikely to land in dealerships until 2020 or 2021.
Audi Q4 e-Tron SUV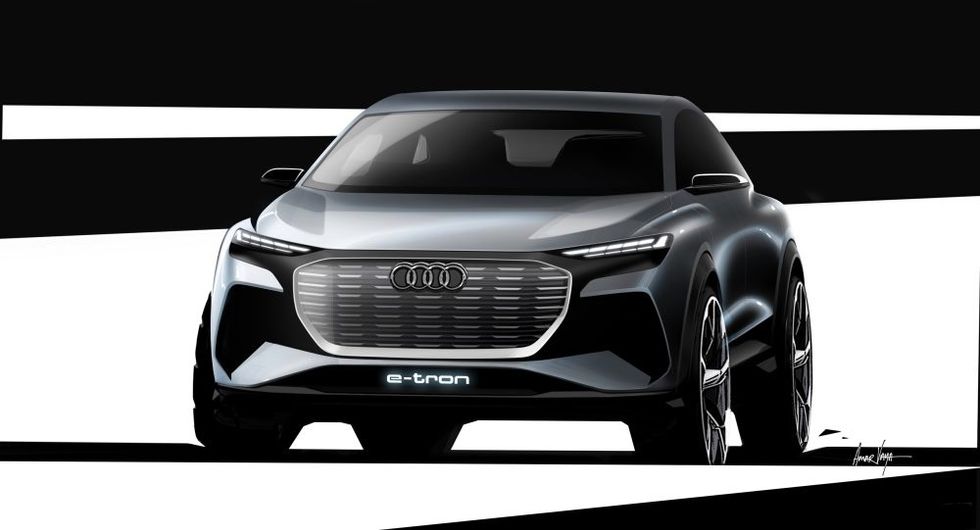 Sketch shows what the next e-Tron could look likeAudi
Audi will continue to expand its e-Tron electric vehicle range in Geneva this year. The company released a sketch of what the vehicle could resemble, but at this stage the visuals are far more reminiscent of a concept car than anything close to mass production. The newest member of the e-Tron family is expected to be smaller than the e-Tron SUV already on sale, and could become a rival to the upcoming Tesla Model Y.

Returning to the present day, Audi will next week show off four new plug-in hybrid versions of its Q5 SUV and three models of sedan, the A6, A7 and A8.
Citroen Ami One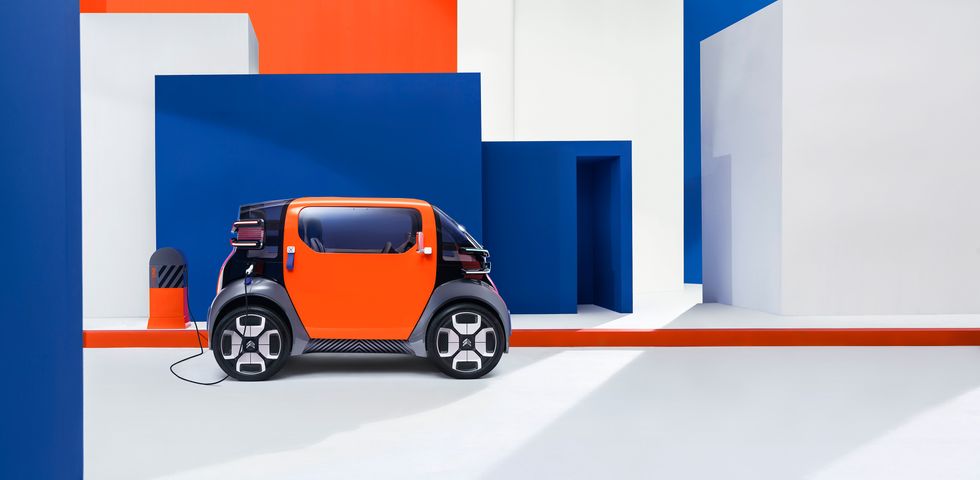 The Ami One is so small (and slow) it may not require a driving license Citroen
Citroen is celebrating its centenary this year, and to help mark the occasion — and plot the company's road map to the future — we'll see the Ami One. This is a small, boxy city car which can travel at just 28 mph, and in some countries may be considered a quadricycle rather than a car, meaning it can be driven without a license.

The Ami One is what Citroen sees as the future of 'urban mobility,' a buzzword almost all car manufacturers are currently tackling, and covers everything from public transport apps, to Uber, Lyft, scooter hire service like Bird, and vehicles like this concept.
Honda e Prototype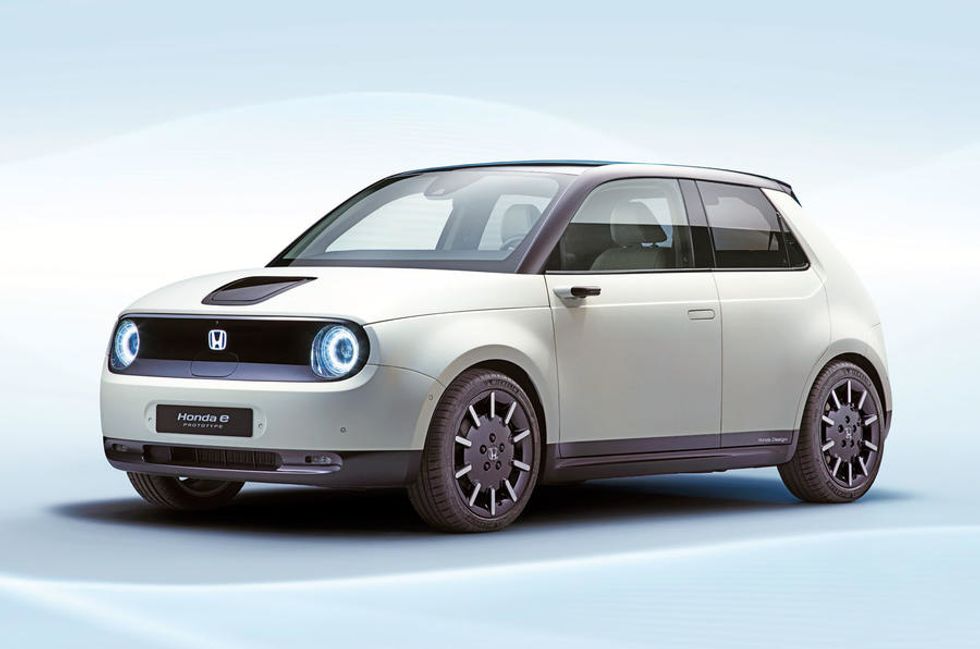 The electric city car is going on sale later this yearHonda
Honda's adorably retro Urban EV concept stole our hearts when it was revealed back in 2017. Thanks to a hugely positive response from the press and customers alike, Honda is now almost ready to put the car into production.

The result of two years' develop, pictured above, has become softer and more rounded than the concept, but still looks striking and undeniably cute. The car is all-electric but, because it is intended primarily for city use, has a modest range of around 125 miles.
Honda admits the car, yet to receive its proper name, won't be aimed at drivers on a tight budget. Instead, the Japanese carmaker wants to channel Apple and the iPhone by producing a high-quality and desirable product with an inflated price tag. The interior features two 12-inch dashboard screens, plus a further pair of displays for video feeds from two cameras which replace conventional wing mirrors.
Although it has 'prototype' in its name, Honda says the car shown in Geneva is 98 percent representative of the final design, which will go on sale later this year.
Kia electric sports car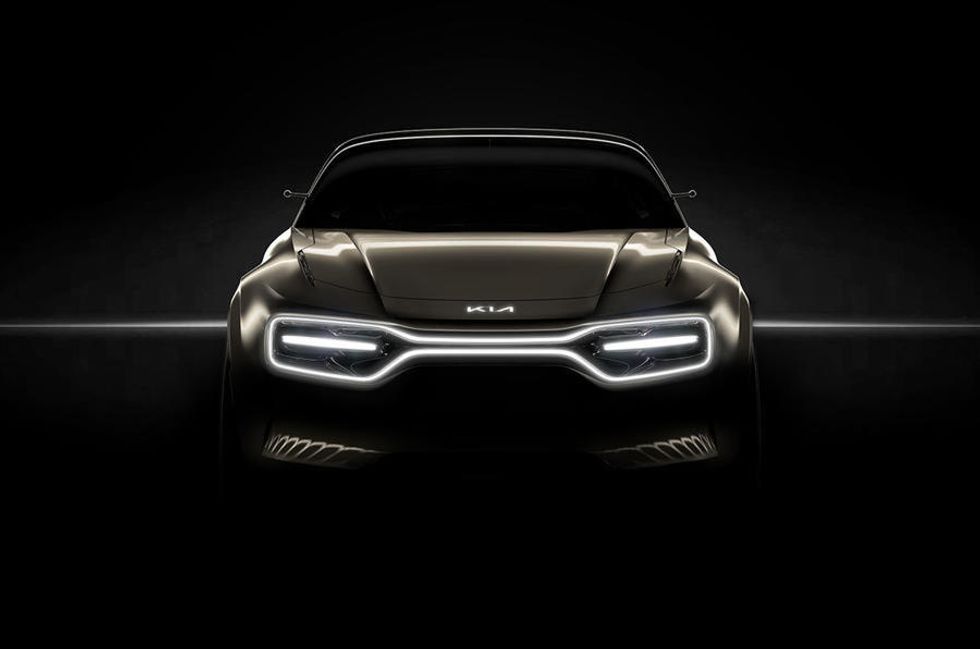 Kia will reveal its first electric sports car in Geneva on March 5Kia
Korean carmaker Kia will reveal an electric sports car concept in Geneva. All we have seen so far is the official teaser image above, but we suspect the car will use a power system related to the 64 kWh motor used by the Kia e-Niro SUV.

Kia has described the car as one which "gives you goosebumps when you look at it, and makes the hairs on the back of your neck stand up when you drive it."
Mercedes electric minivan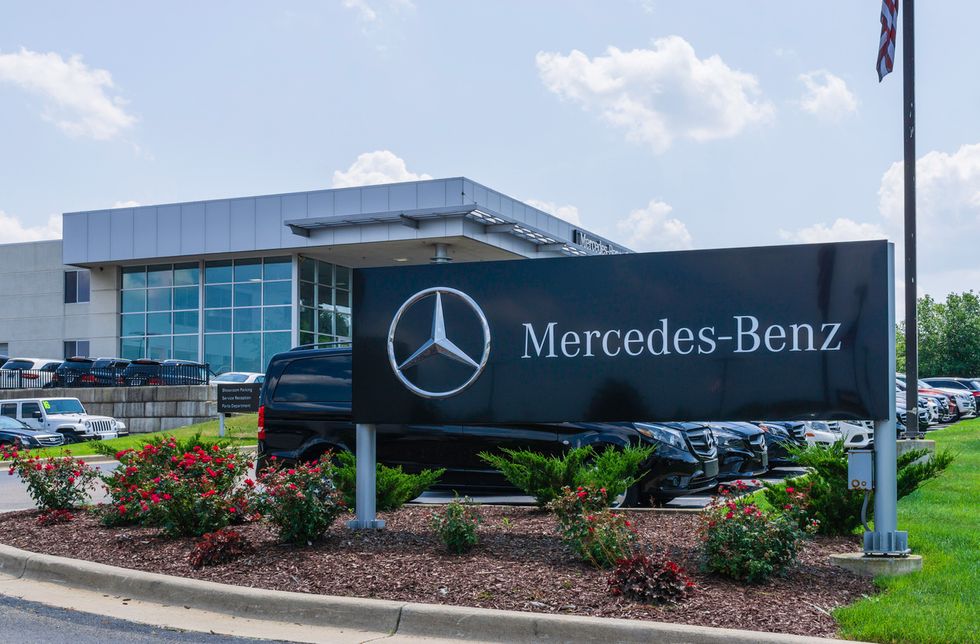 Mercedes-Benz will reveal an electric minivan concept iStock
Mercedes will bring a concept to Geneva to show what an electric minivan of the near-future might look like. The vehicle is expected to be based on the company's existing V-Class, a large seven-seater with sliding side doors.

Minivans like this make good candidates for electric vehicles, as their large size gives ample space to fill the floor with batteries.
Mitsubishi Engelberg Tourer Concept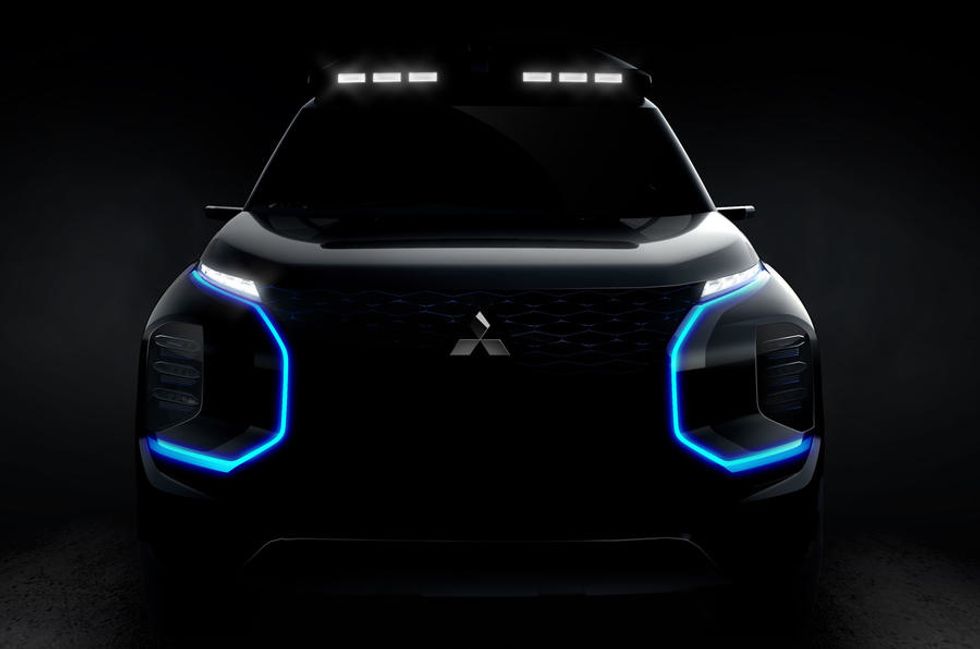 The Engelberg SUV is named after a Swiss ski resortMitsubishi
Named after a Swiss ski resort, the Engelberg Tourer Concept was recently teased by Mitsubishi in the image above. Very little is known about this car for now, and it isn't even clear yet if the Engelberg is all-electric, or an electrified hybrid. All will be revealed on March 5.

Peugeot e-208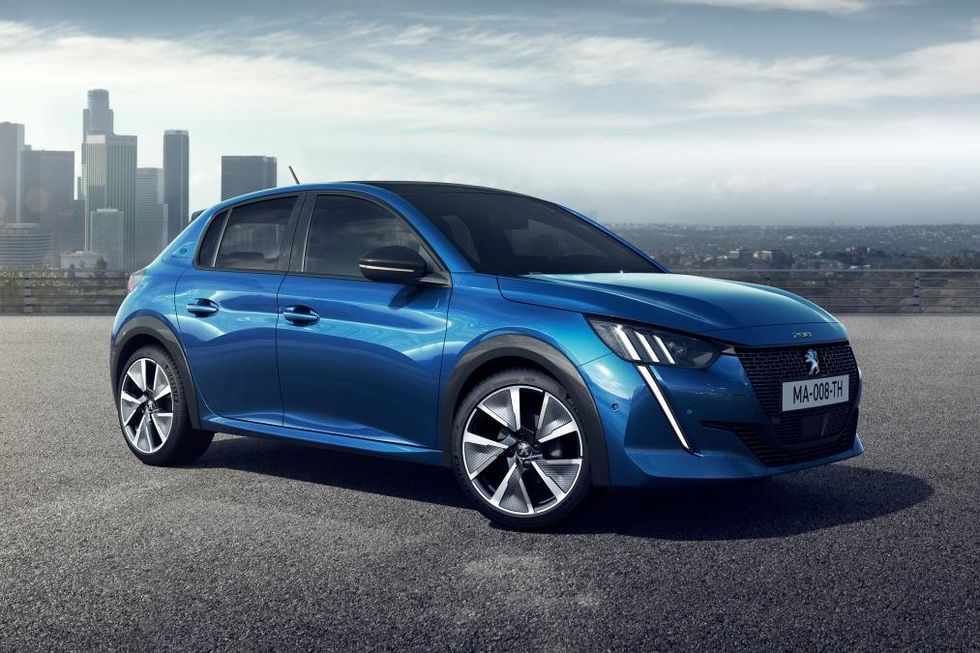 The electric e-208 has a range of up to 211 milesPeugeot
Geneva will see the launch of a new electric version of the Peugeot 208 hatchback. Called the e-208, the car will have a modest 50 kWh battery pack powering a 100 kWh electric motor, and a range of up to 211 miles.

Piech Mark Zero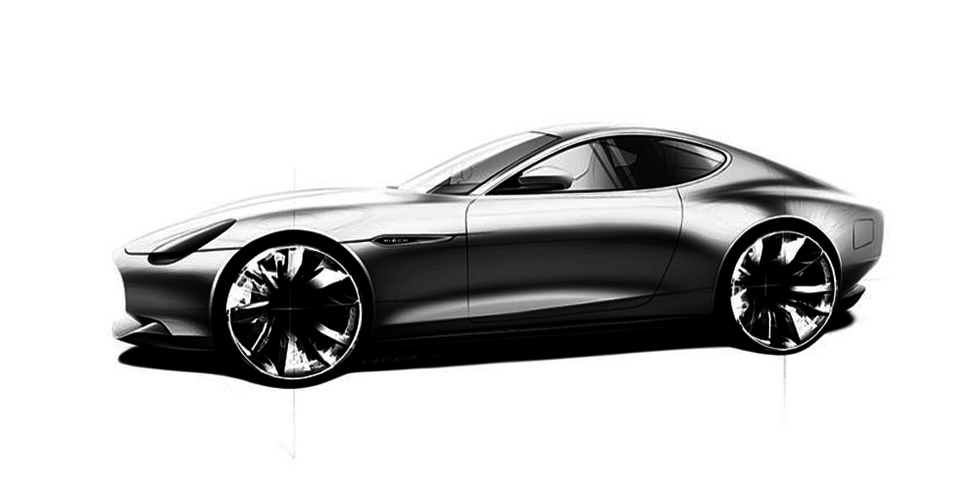 Mark Zero is an electric two-seater sports carPiech Automotive
Making its motor show debut in its native Switzerland, Piech Automotive will reveal the Mark Zero, an electric two-seat sports car. Unusually for an electric car, the Mark Zero's battery pack is located inside a central tunnel, where the transmission of regular car would be, instead of in the floor.

We don't know much about the car's performance figures just yet, other than that Piech is aiming for a range of just over 300 miles.
Automobili Pininfarina Battista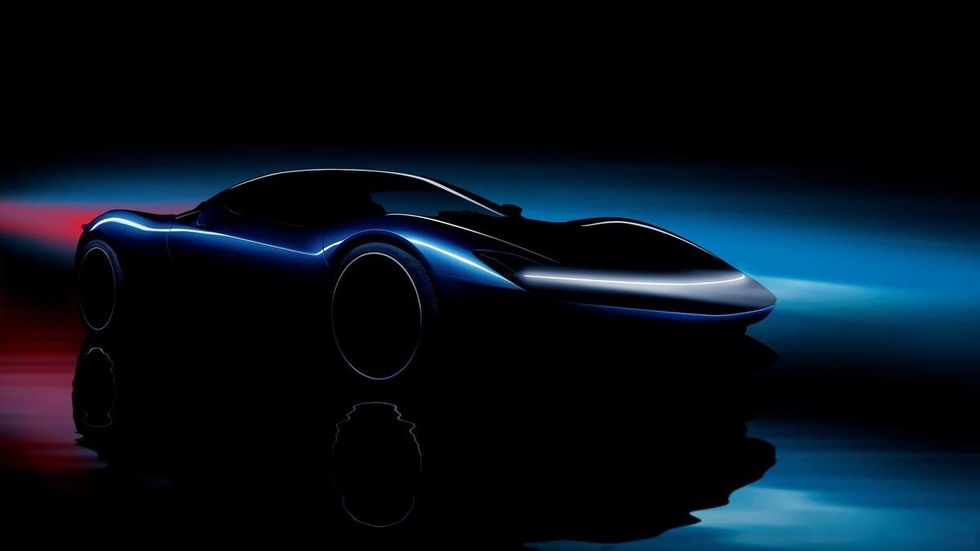 The all-electric Battista will have 1,900 horsepower Automobili Pininfarina
Automobili Pininfarina will reveal the production version of its first car in Geneva next week. The company, spawned from the legendary Pininfarina design house responsible for many of Ferrari's greatest hits, is only ever going to produce all-electric cars, and it is kicking off with its flagship.

The Battista, named after Pininfarina's founder, will have 1,900 horsepower, four-wheel-drive, and performance figures to embarrass a Formula One car. But instead of being a hardcore track racer, the Battista is road-legal and designed to be as much a luxurious long-distance cruiser as it is a race car.
When it isn't launching to 62mph (100km/h) in under two seconds, the Battista has a claimed range of at least 280 miles, and is intended to be the last word in automotive luxury and personalization.
Polestar 2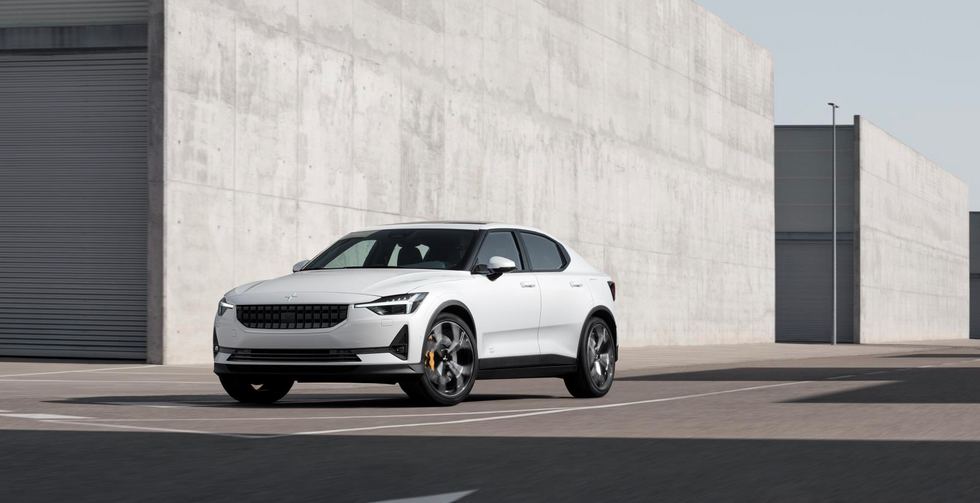 The car has an infotainment system running entirely on AndroidPolestar
Polestar, a division of Volvo, will be taking its second car to Geneva next week. It's an all-electric sedan with a 78 kWh battery pack, 400 horsepower, a 275-mile range, and a $63,000 price tag.

The company also says that, a year from now, a cheaper version of the 2 will cost from $45,420 before federal credit and rebates, putting it in the same ballpark as the Tesla Model 3.
Uniquely, the Polestar 2 has an infotainment system entirely powered by Android. This isn't an in-house system with Android Auto for when your phone is connected, but a full Android interface. As you might expect, this brings a whole suite of Google services to the car, including the Google Assistant, Google Maps, and the Play Store, all accessible via an 11-inch touch screen.
Skoda Vision iV concept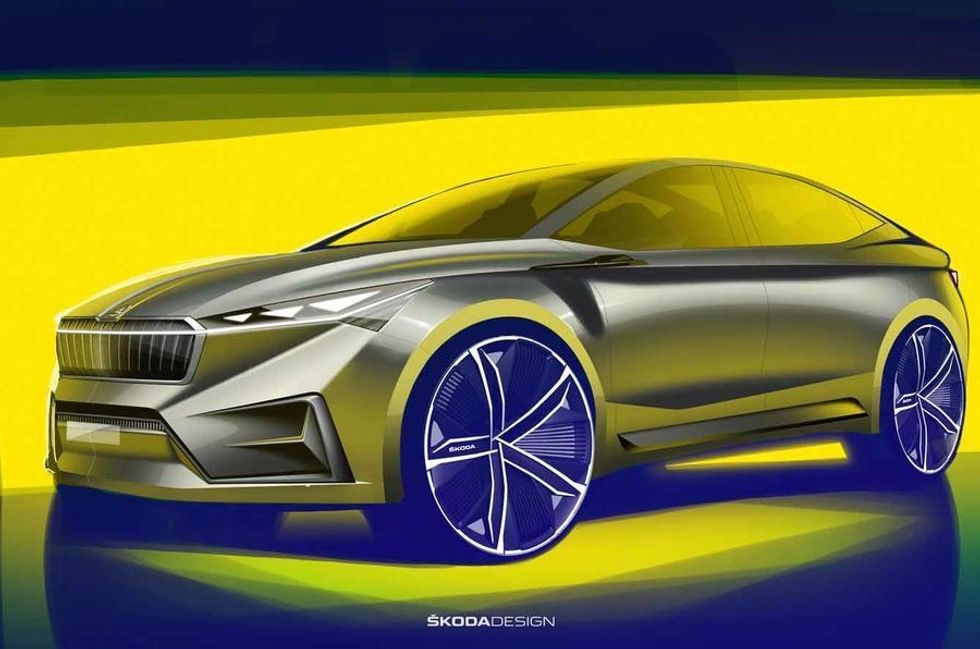 The electric Vision iV will go on sale in 2021Skoda
Skoda will next week reveal its plans for electrification, starting with a concept car called the Vision iV. The car, shown in a design sketch above, will go on sale in 2021, Skoda says. There will be two versions, a coupe and an SUV, each sharing the same platform.

Volkswagen ID Buggy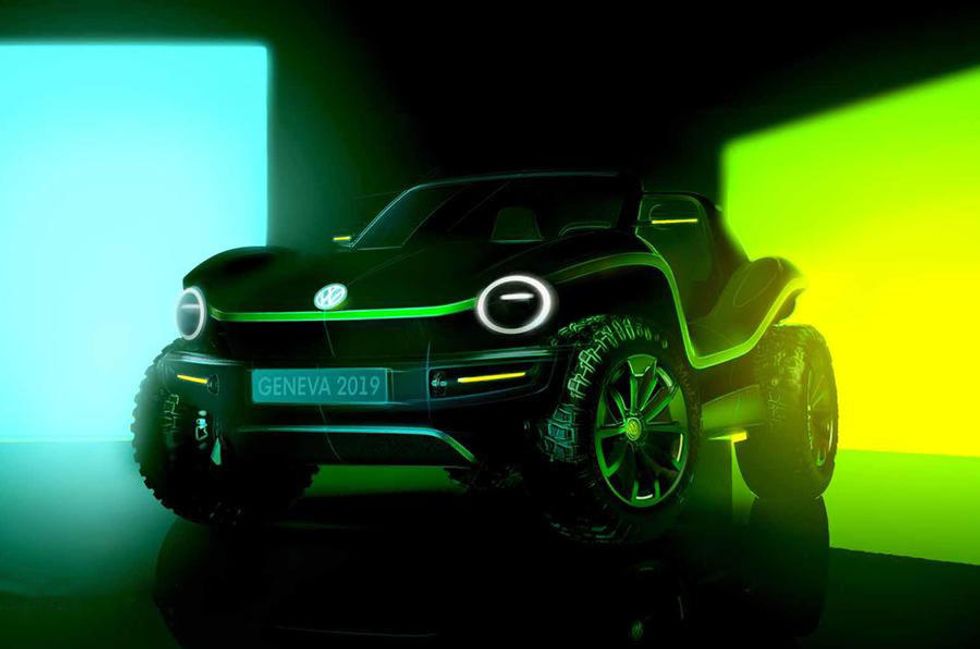 ID Buggy is an modern electric take on the 1960s classic3Volkswagen
Finally, the latest addition to Volkswagen's growing ID electric vehicle range is a modern take on the classic Beach Buggy, also known as the Meyers Manx, from the 1960s.

The car will be shown as a concept for now, but Volkswagen has made a habit of taking its ID concepts and putting them into production, so we wouldn't be surprised if the ID Buggy takes the same path.
GearBrain Road Trip Gadget Guide www.youtube.com
From Your Site Articles
Related Articles Around the Web
Like GearBrain on Facebook