Like GearBrain on Facebook
The Polestar 2 is the first car to feature an infotainment system and dashboard display which runs natively on Android, Google's mobile operating system.
Shown off at the Geneva International Motor Show this week, the car is the second to come from Polestar, a division of Volvo. While the original Polestar was a hybrid, the Polestar 2 is an all-electric family sedan with a claimed range of 275 miles.
Read more:
To go on sale in 2020, the Polestar 2 is set to cost from around $45,000, putting it up against a mid-range Tesla Model 3 in terms of price.
But the most interesting feature of the car is its infotainment system. The central 11-inch touch screen and display behind the steering wheel both run a new version of Android designed for use in cars. Working closely with Google, Polestar has created a system which has all of the Android hallmarks - including Google apps like Maps and the Play Store - but wrapped in a package which is safe and convenient to use while driving.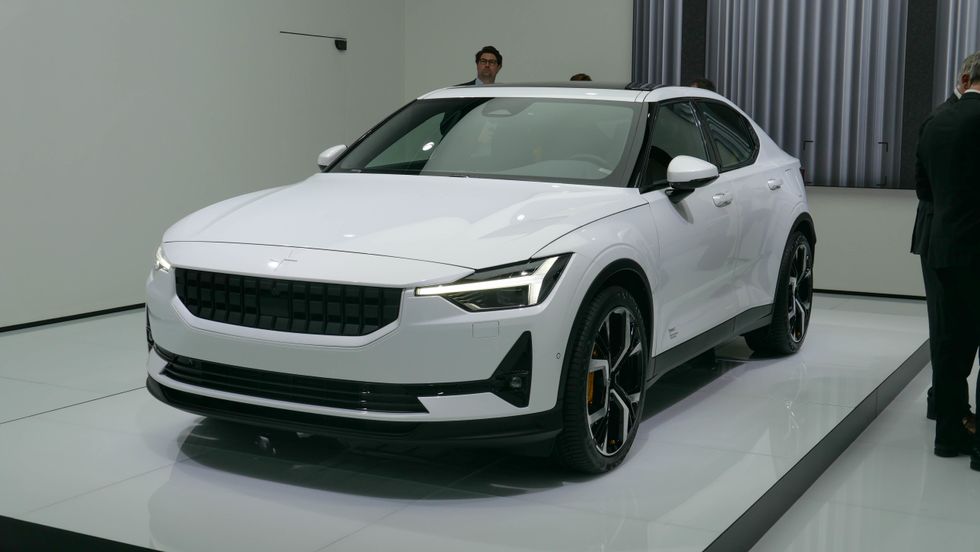 The Polestar 2 will likely be compared to the Tesla Model 3GearBrain
Car makers have experimented with Android in the past, but this has meant applying their own interfaces over the top of the open-source Android system. What's different here is that Polestar has worked directly with Google to create an entirely native Android-for-the-car experience.

GearBrain was given a demonstration of the system on the show floor in Geneva, and we were impressed with what we saw. The system feels fast, looks good, and is simple to navigate.
At the heart of the system is the Google Assistant, which can be summoned by pressing a button on the steering wheel, or by saying the familiar call signs of 'hey Google' or 'okay Google'.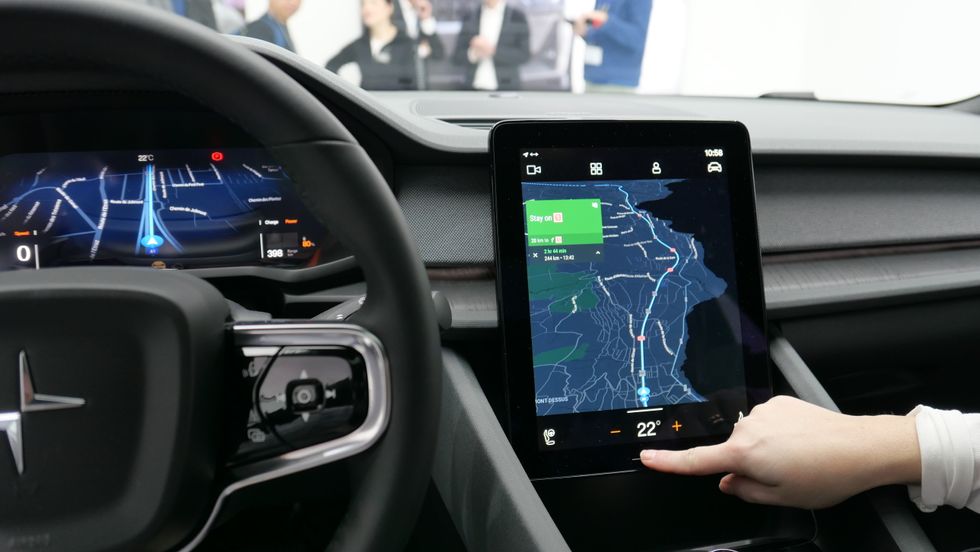 Google Maps takes charge of navigation on the Polestar 2GearBrain
The voice assistant then works just as it does at home or on your phone. You can ask it to play music, read out the news headlines and weather forecast, or even control your smart home devices - so you can ask for the driveway lights to switch on as you arrive home.

But on top of all this, which will be familiar to any Google Assistant user, it can also be used to control car features. Although not fully working on the show car, Polestar says that by the time it goes on sale in 2020, Google Assistant will be able to adjust the climate control and heated seats, among other features.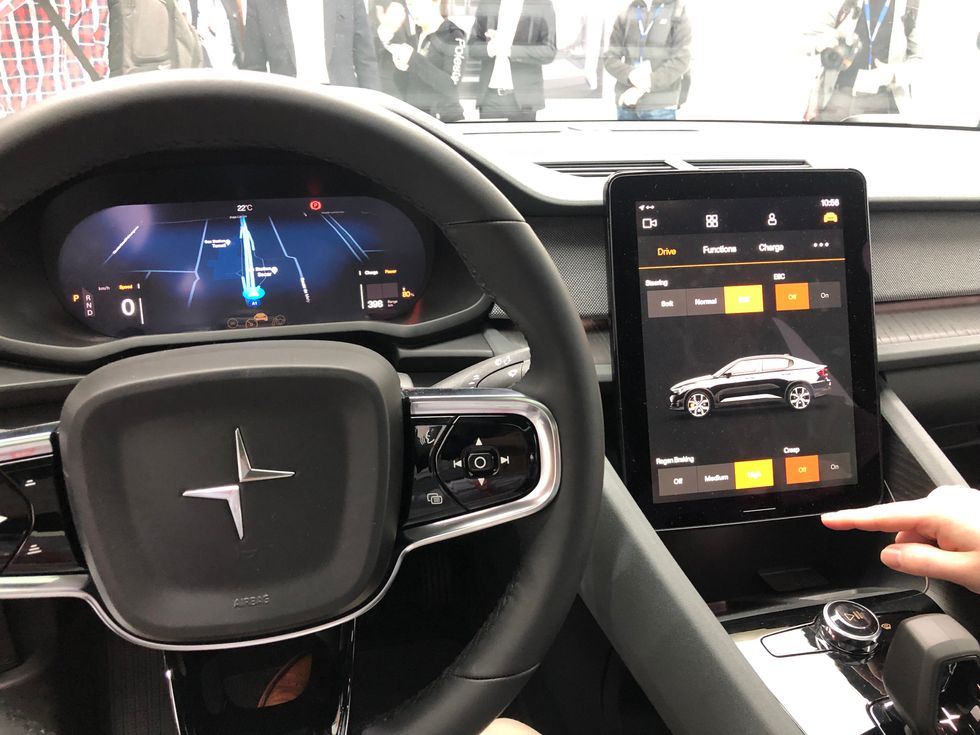 Android can be used to control all car systems and settings, not just the basicsGearBrain
We think this is a really nice touch, being able to make adjustments to vehicle settings without digging into the touch screen and taking your eyes off the road. Other vehicles have voice assistants, but the power and intelligence of the Google Assistant is sure to make Polestar's one of the very best.
You can also ask the Assistant to help with navigation, guiding you to the nearest parking lot or Starbucks, or the local car charger.

Extra apps can be installed via the Play Store, such as Spotify and social media apps. However, app developers must create car-friendly versions of their apps, which are safe to interact with while driving. For this reason, video cannot be played on the dashboard display, and some apps can only be interacted with while parked.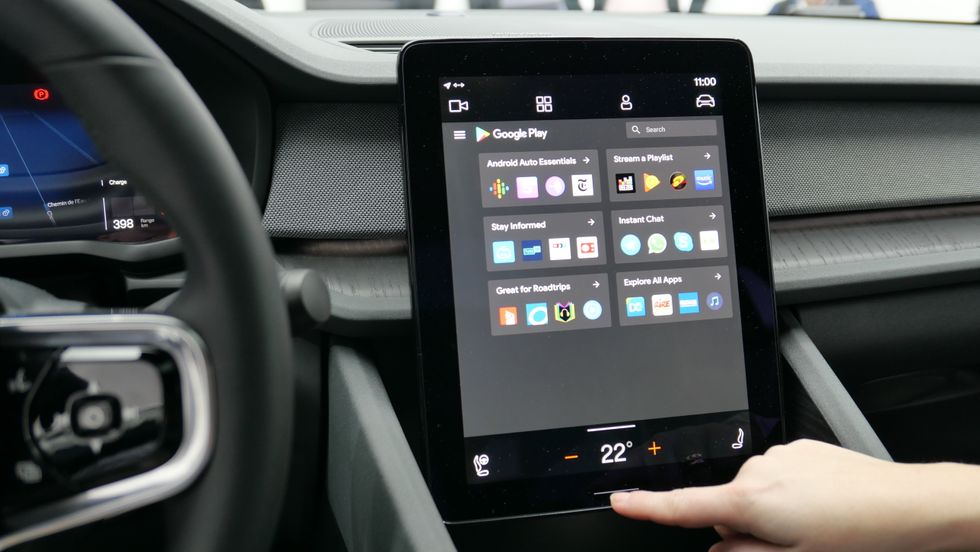 Further car-friendly apps can be downloaded from the Play StoreGearBrain
Drivers are asked to log into their existing Google account, which is then tied to their car key, or a virtual key stored within a Polestar smartphone app. That way, when they unlock the car and step inside, their Google account is logged in and ready to go. If your partner unlocks the car with their key (or phone), their account takes center stage.

This Android system is unique to the Polestar 2 for now, but we can't imagine there will be long to wait before more manufacturers join in and offer native Google systems of their own.
(Check out The GearBrain, our smart home compatibility checker to see the other compatible products that work with Google Home and Home Mini.)
Practical, Ridiculous & Crazy Things You Can Ask Android Auto www.youtube.com
From Your Site Articles
Related Articles Around the Web
Like GearBrain on Facebook