Like GearBrain on Facebook
Uber's Flying Drone Uber wants you to hail a flying cab —one that flies itself. Yes, autonomous helicopters operating as a taxi service. And lest you think that's the first company to consider this technology: remember Ehang, which is has been testing its own self-flying drone, the 184, since June. That aerial drone, which previewed at CES in January, though, is imagined as a private autonomous vehicle, with a one-button start. Uber, in the meantime, is testing its own fleet of self-driving taxis currently in Pittsburgh. Unlikely that those vehicles will suddenly take to the air anytime soon. (Via Telegraph)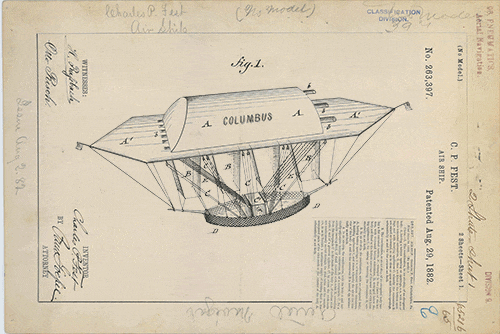 Disney To Buy Twitter? Twitter may become part of the Magic Kingdom, says TechCrunch which is reporting that Disney is considering buying the social media channel. Disney may be eyeing Twitter for its user base, but also, potentially, for its ability to connect to the public through its Periscope platform. The deal is fairly far along with Disney already working with bankers over the small details like money.
Map Best BMW, Daimler and Volkswagen are sharing mapping data to bring all their information to drivers. Here, a map maker owned by the three automakers, will offer four services that melds their information into one location, reports Reuters. From traffic jams to hazards on the road, even parking spaces, drivers will be able to get details provided by all three car companies' data no matter which of the branded cars they're driving. The services are expected to go live in 2017.
Smart Cities More than $80 million is going to new projects from self-driving car fleets in Chattanooga to sensors that can tell before a flood strikes a city as part of the White House Smart Cities Initiative. Concurrently, the National Science Foundation which will also back programs including using drone technology for monitoring crops to improving smart electric grids. The White House notes that almost two-thirds of Americans live in urban spaces—environments that could benefit from new technology from artificial intelligence to self-driving cars. The Initiative launched last year, and already has projects off the ground. One such project in Chicago employs sensors to read air quality and traffic patterns, and then plans to use that information to help residents—such an app, already being built, that will alert those with asthma if the air outside may be problematic for them. Projects are launching in cities across the country from Salisbury, NC to Austin, TX, from New York, NY to Spokane, WA.
Smart Home Primer If you've ever wanted to know how to set up a smart home device — but just felt a bit concerned about where to start, we've got your back. In fact, we have everything you need to know from questions to ask before buying a smart security camera to whether you smart TV is smart enough to run your home. Our guide, What You Need To Know To Build A Smart Home, should be your step one.
Like GearBrain on Facebook