Like GearBrain on Facebook
Although Amazon doesn't update its Echo smart speaker range as often as Apple, Google and Samsung launch new smartphones, there is still a buoyant second-hand market on sites like eBay and Gumtree.
As such, it is worth understanding what data Echo smart speakers hold, and how to delete it all when you come to sell the device, or pass it along to someone else.
Read More:
Because most of your data is stored in the cloud with the Alexa voice assistant, it is relatively simple to wipe clean an Echo smart speaker, and performing a factory reset to do this takes just a few seconds. All they hold is data for connecting to your Wi-Fi network, Amazon account, and any Bluetooth devices you have paired with them. Nevertheless, it is crucial that you reset any Echo devices you plan to sell or give away.

Here is how to perform a factory reset on your Amazon Echo smart speaker:
Amazon Echo and Echo Plus (first generation)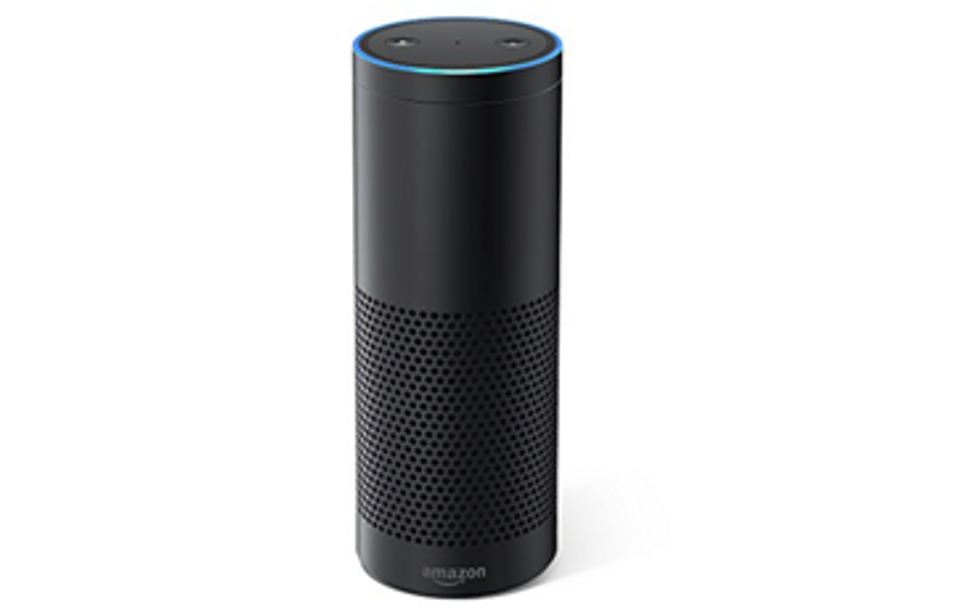 The first-generation Echo can be reset with a paperclip Amazon
Use a paperclip or SIM card tray removal tool to press and hold the reset button (located underneath the device) for five seconds. The light ring on the top of the Echo will turn orange, then blue.

After this, wait a moment while the light ring switches off, then turns orange again. The Echo has now been reset and is in the same setup mode it was in when you bought it new.
Amazon Echo (second generation)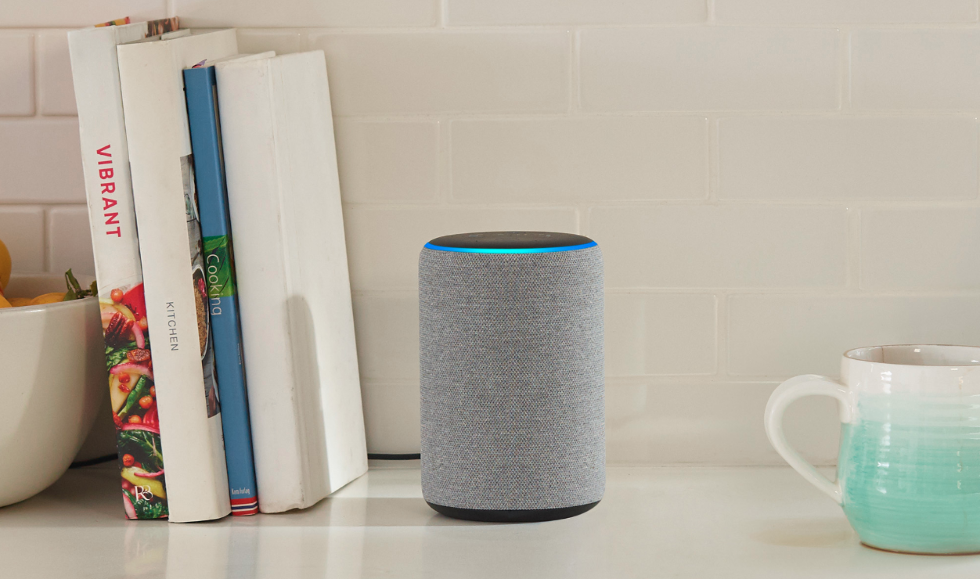 The second-generation Echo is identified by its fabric finish Amazon
Amazon changed the design of its second-generation Echo, so to reset this device you don't need to hunt down a paperclip or similar tool. Instead, just press the microphone off and volume down buttons for 20 seconds.

Once the light ring has lit up in orange, your device has been reset to factory settings.
Amazon Echo Plus (second generation)
Different hardware for the second-generation Echo Plus means the factory reset system is slightly different to that of other Echos. For this smart speaker, a factory reset is done by pressing and holding the action button (that's the one with the dot on it) for 20 seconds. Once the light ring has turned off and on again, the device has been reset.
Amazon Echo Dot (first generation)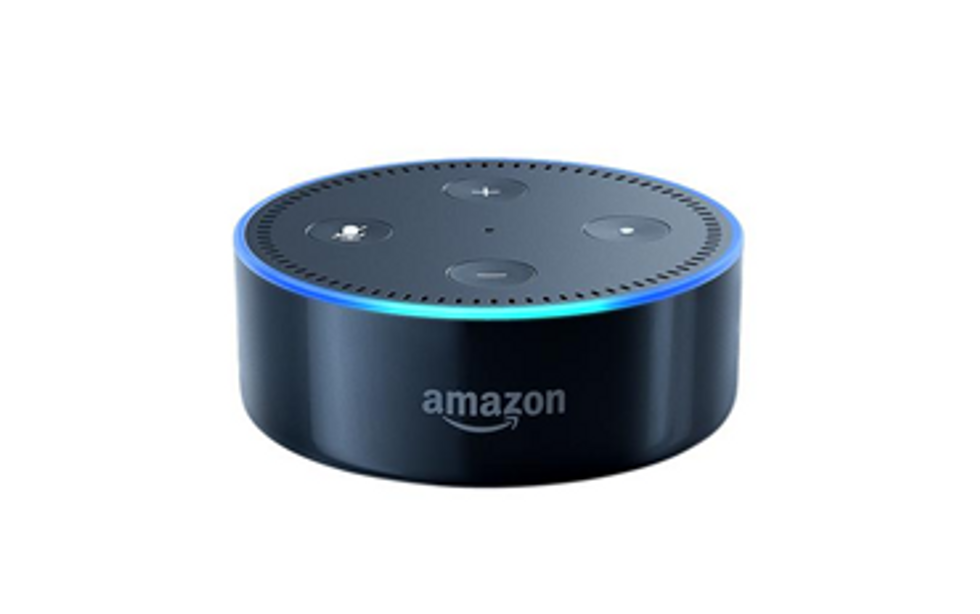 The first-generation Echo Dot requires a paperclip to be reset Amazon
There is a different factory reset procedure for each of the three generations of Echo Dot. For the first original you'll need to find a paperclip or similar tool, then use it to press and hold the reset button underneath the speaker for five seconds.

Once reset, the light ring will switch off and back on again.
Amazon Echo Dot (second generation)
For the second generation Echo Dot, it's the same procedure as with the generation two Echo. This means pressing and holding both the microphone off and volume down buttons for about 20 seconds, until the light ring turns orange.
Amazon Echo Dot (third generation)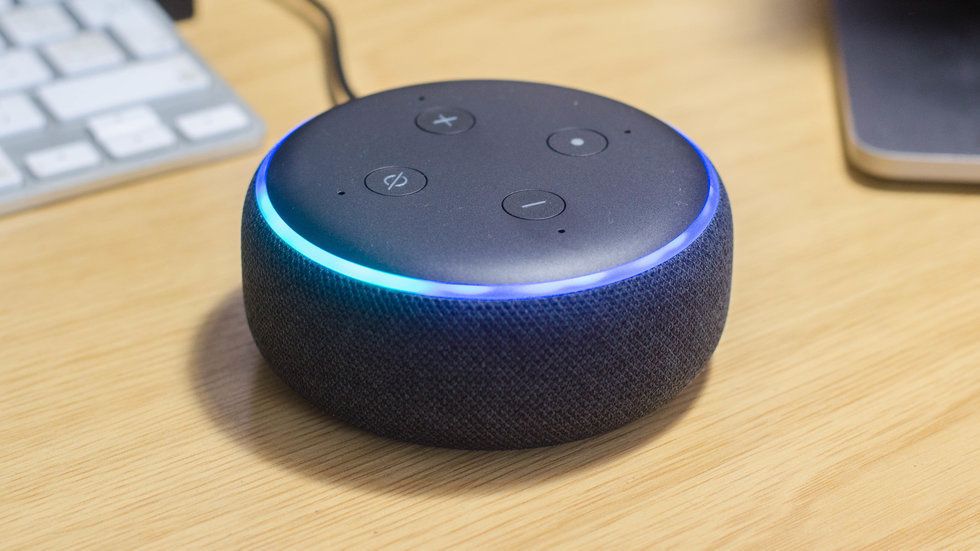 Press one button for 25 seconds to reset the latest Echo dot GearBrain
The latest Echo Dot (identified by its fabric case)can be factory reset by pressing the Action button for 25 seconds. This is also how you perform a factory reset on the Amazon Echo Input, the car-centric Echo Auto, and the Echo Sub.

How to delete your Alexa recordings data
Although some data is held on the Echo device itself, the majority of data is held on Amazon's servers, in the form of recordings made by the Alexa voice assistant.
For starters (and before performing a factory reset) you can say: "Alexa, delete everything I said today" and the recordings will be removed from Amazon's server. This option is not switched on by default, so to enable you'll need to open the Alexa smartphone app and head to Settings -> Alexa Account -> Alexa Privacy -> review Voice History. Here, you can toggle on the Enable Deletion by Voice option.
For a more thorough data cleanse, visit Amazon's Content and Devices page. For there, click on your Echo device, then click 'delete voice recordings.'

Finally, if you not only selling an Echo device but also leaving the Alexa ecosystem, you can delete the Alexa app from your smartphone.
Check out The GearBrain, our smart home compatibility checker to see the other compatible products that work with Amazon Alexa enabled devices.
how to speed up or slow down the way alexa speaks www.youtube.com
From Your Site Articles
Related Articles Around the Web
Like GearBrain on Facebook