BenjiLock is a new biometric lock specifically designed for bicycles — a U-Lock shape device that can store up to 10 different fingerprints inside. People can share a bike or even an electric bike with just a touch of their finger, and the lock can also be opened with a key if necessary.
Biometrics are used regularly on devices from smartphones that open from a facial scan to home locks that can open with fingerprints as well. The new lock is one of the latest from Hampton Products, which also includes a 43mm Fingerprint Padlock, a Fingerprint Travel Lock, a 35mm Fingerprint Sport Lock and the Fingerprint Door Lock.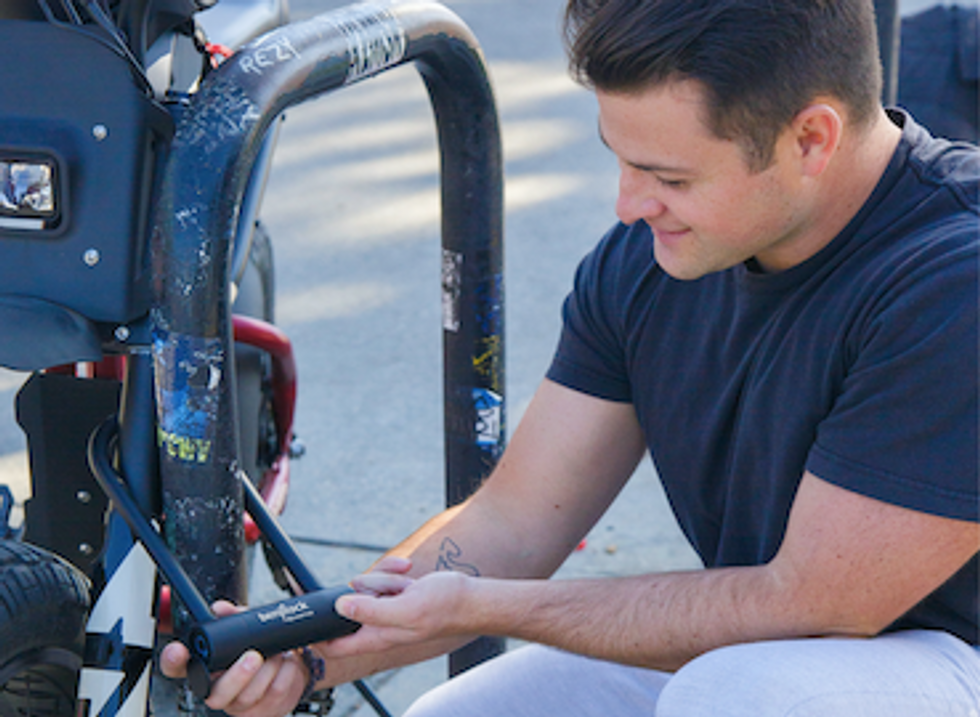 The Fingerprint Bike Lock can hold up to 10 fingerprintsHampton
The Fingerprint Bike Lock is also weather-resistant, has a IP65 rating, which means it is protected against low pressure water sprays, and will launch in an 8-inch black, steel shackle version and come with a USB charging cable for $79. It will also have a pick-and-drill resistant cylinder and the lock is resistant to bolt cutters. The lock's security feature runs off rechargeable lithium batteries that can hold their charge for about six months.

"With bicycle sales soaring since the beginning of the COVID-19 pandemic, and over 100 million electric bicycles expected to be sold over the next 2-4 years, it's a perfect time to be innovating in the bike security category," said Kim Kelley, president and CEO, Hampton Products in a statement.