August and Yale are adding a new layer of security to the way people can open the Access app, allowing them to add biometric security. This new feature, when turned on, will tap into existing biometric data stored on someone's smartphone, from fingerprint information to facial recognition data, and let users require that secure identity be recognized before they lock and unlock their home remotely.
Called Secure Remote Access, the feature is designed to add another layer of security to the way people use their locks, creating more protection around the way people can access the remote locking ability. The new tool will also only work over Wi-Fi or mobile data networks, and not over Bluetooth. And if you turn the feature on, and don't have facial recognition or fingerprint scans in your device, you'll be prompted to enter your PIN code. The feature will also require you have an August Wi-Fi Smart Lock or a Yale or August Connect Wi-Fi Bridge, along with a compatible August lock or Yale Assure Lock/Lever with Wi-Fi, to work.
Customers can choose to opt-in to using the feature — it will not be required. And the tool won't be needed to just view the lock status, a task lock owners typically check throughout their day.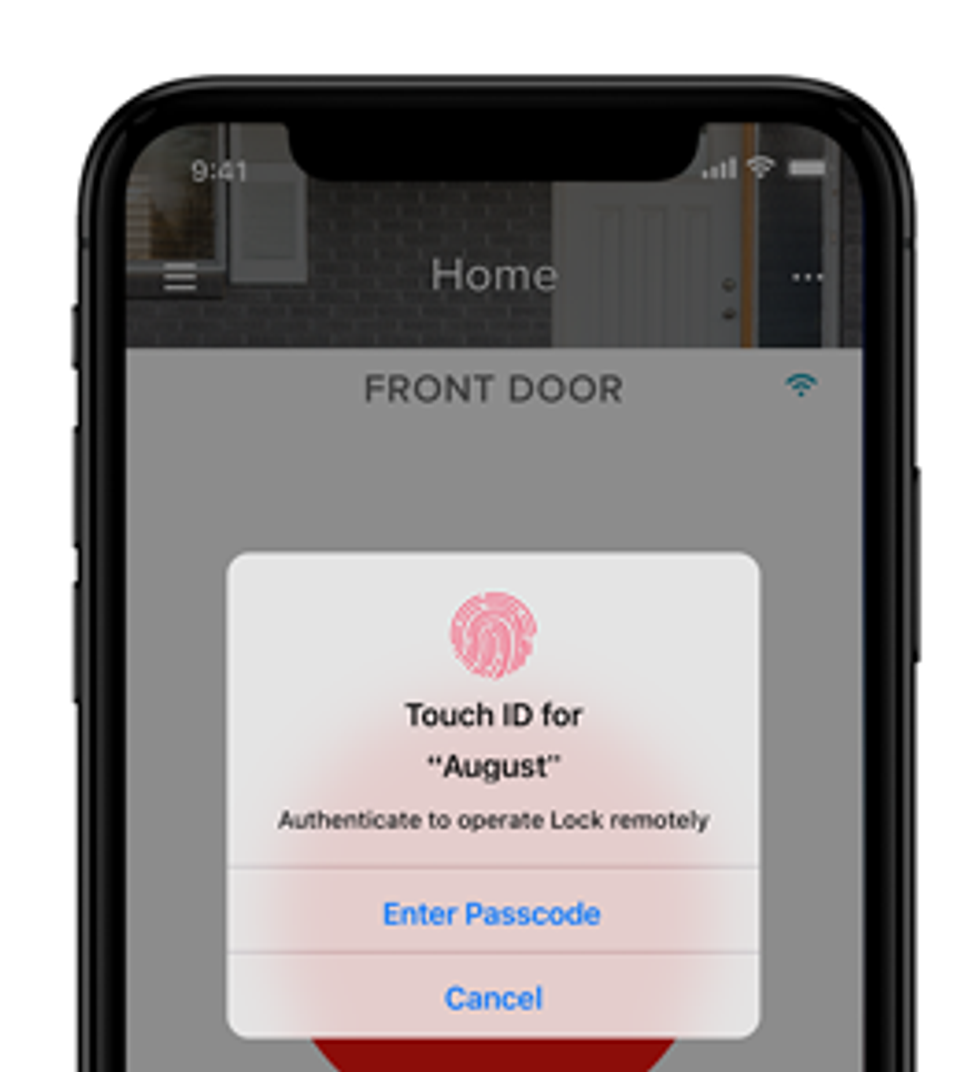 Both facial recognition and fingerprint scans will be used to authenticate the Access appAugust
Yale's parent, Assa Abloy, purchased August Home in 2017, and quickly began to integrate its two line of smart locks together, with August technology placed into many of Yale's smart locks. The new feature is rolling out, for example, to both lines of locks.
A second security layer is also being added to keypad locks, making it harder for people to accidentally see entry codes. The feature, called Hide Entry Codes, will do just as the name suggest, hide entry codes — the digital keys that open the Yale and August digital keypad locks — inside the app. People will only be able to temporarily view them after they passed their phone's authentication requirements.
Both features are live today, and will work on iOS and Android versions of the app.
Yale Assure Lever - Connected by August - Wi-Fi/Bluetooth Touchscreen Lever Lock - Works with August app, Amazon Alexa, Google Assistant, HomeKit, Airbnb and More - Satin Nickel
Best Smart Home Locks www.youtube.com