Like GearBrain on Facebook
Bird, based in Santa Monica, Calif. is best known for breaking into the e-scooter market. The company even started selling these two-wheelers, called Bird One, for $1,299. Now it's moving into the electric bicycle market with the opportunity to ride on its Bird Cruiser, which can hold two people on its slim frame.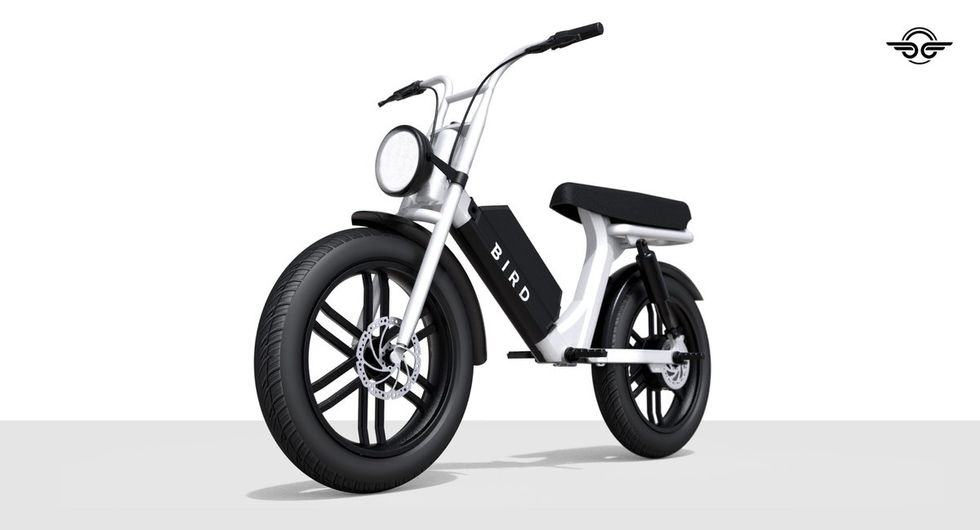 The Bird Cruiser is expected to hit Bird's ride-sharing fleet this summer in 2019Bird
Read More:

The Bird Cruiser is a step up for the ride-sharing start-up, a motorized bike that looks rugged with fat 20-inch wheels, and padded seating that Bird specifically says can hold two. While there appear to be pedals on both sides of the Cruiser, they also look to be fixed — meaning it's not traditionally an electric bike. But the company promises "full suspension," it said — which should help when weighted down with two riders on bumpy roads.
Bird, on its web site, says the new Cruiser is meant to launch this summer in 2019, but where it will show up and exactly when is unknown. Nor did Bird offer any details on how much the ride will cost.

Currently, renting one of Bird's electric scooters costs a flat fee to unlock the device, then you pay by the minute. Bird is however launching a monthly rental option — pay a flat fee, get unlimited rides. The service is only named for two cities to start, San Francisco, where riders will pay $24.99 a month and Barcelona where they'll pay €34.99 or about $39 a month.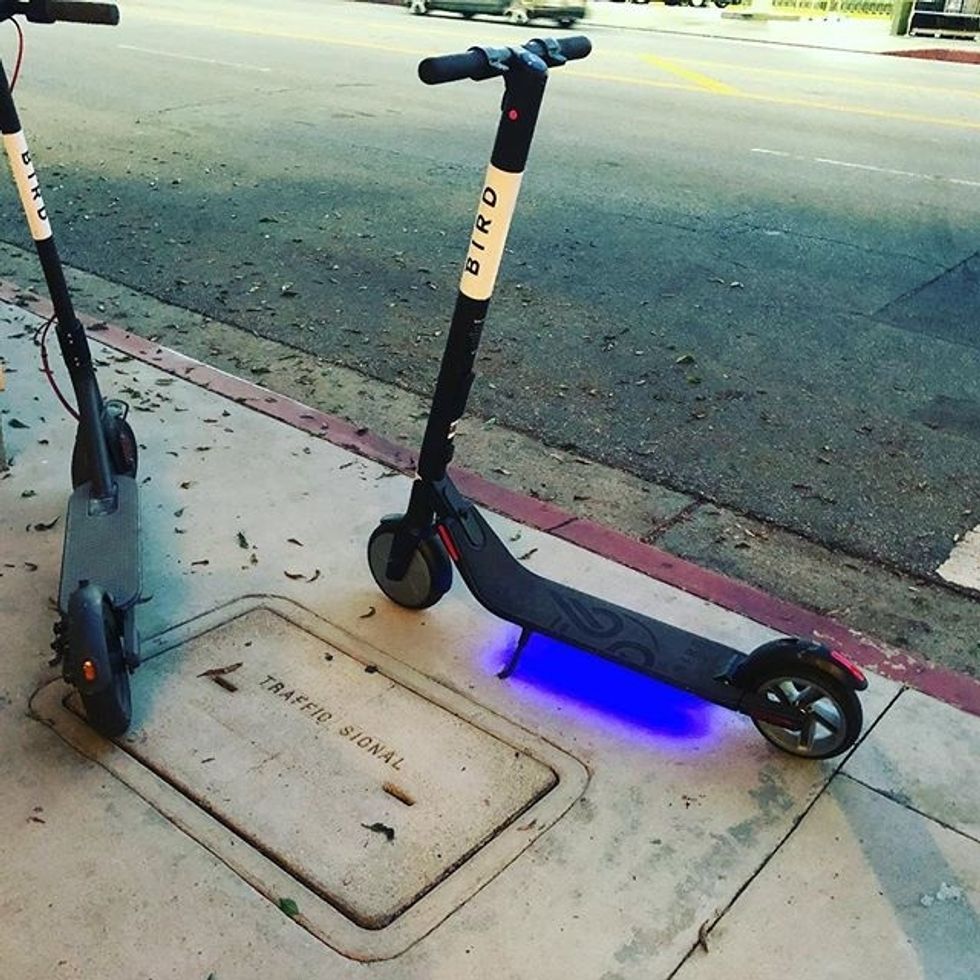 Bird has started selling its e-scooters, called Bird One, for $1299 GearBrain
An electric two-wheeler changes the game a bit in the ride-sharing e-scooter game. To start, it's a bigger ride than an electric scooter, and in addition it holds a couple of people which means it's lives up to its ride-sharing name.
Bird is currently supplying electric scooters to riders in more than 100 cities around the world, as well as universities including the University of Texas, Austin and UCLA, according to its web site. One city it has yes to break into is New York City, despite an email campaign in late 2018 asking its customers to email Mayor Bill de Blasio asking for the service to come to the Big Apple.
New York has yet to say yes, and some cities have also banned e-scooters, at various times, including Cleveland, Ohio and Beverly Hills, Calif — with neither city showing up on Bird's list that they service.
For those who have loved riding their Birds so much, in cities where they can, but don't want to wait for a monthly option — Bird is also pre-selling its scooters, called the Bird One, for $1299. There are three color options, and the company says delivery will start this summer as well.
Like GearBrain on Facebook