Show clients your appreciation for all their effort this year by presenting them with a high-tech gift designed to streamline their work day and space. These 9 gadgets and gizmos are perfect for people you deal with daily — or perhaps only know through email and Slack. When the spirit of the season brings out your inner Santa, your generosity will be greeted with a merry thanks.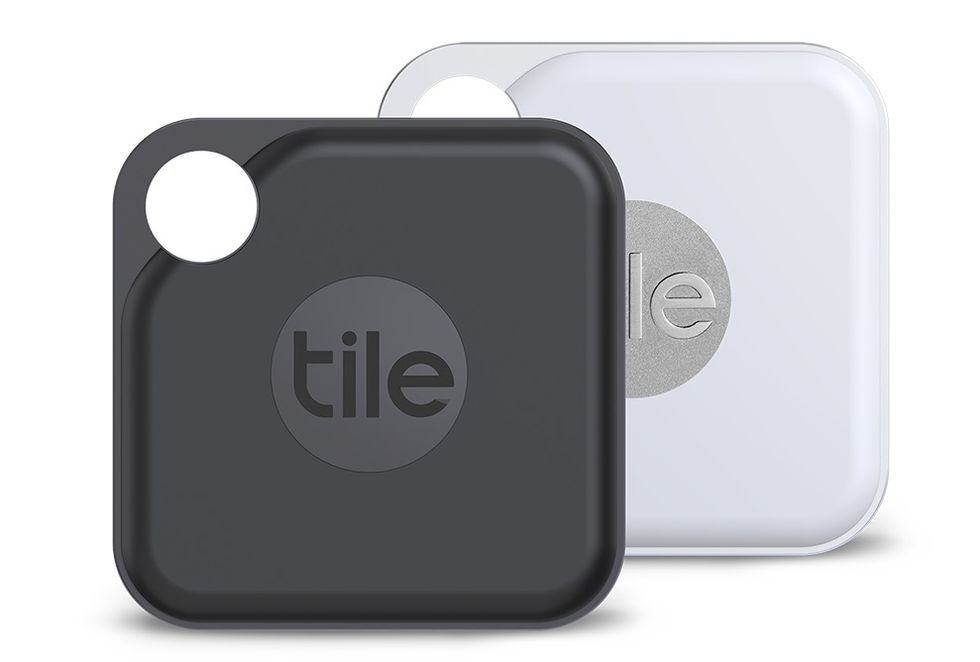 The Tile Pro trackers have a replaceable battery so they're reusable for yearsTile
Tile Pro

Know someone who's a bit scattered? Misplacing their keys, bag, notepad or all three? The $35 Tile Pro tracker may be the perfect solution. With a replaceable battery, the device can never permanently run dry, so items can be found anytime. By connecting to the Tile app, things that are easily lost can be retrieved with a ring. Even misplaced phones can be found by just tapping the Tile itself, which pings the app itself.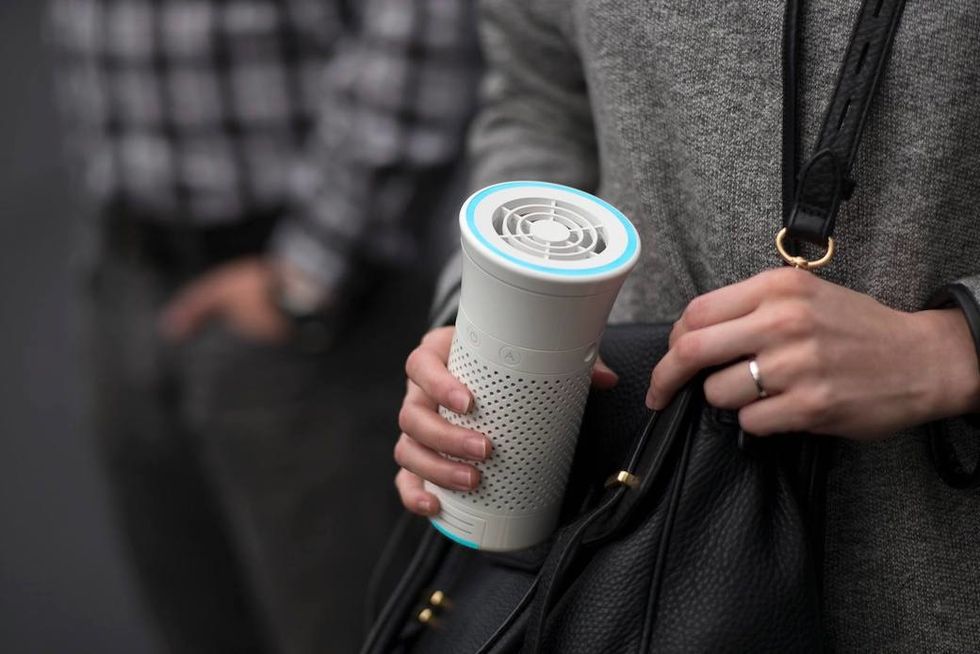 The Wynd Plus air purifier also includes an air sensorWynd
Wynd Plus

Clean air makes the workplace far more inviting, and with the $199.95 Wynd Plus smart personal air purifier, clients will have peace of mind knowing smoke, pollen, dander, dust, mold, and other pollutants aren't getting into their systems. The air quality sensor is a smart addition that can be detached — so you get two gifts in one. Perfect for offices or at-home workspaces, Wynd Plus is a healthful addition to any environment.
Wynd Plus - Smart Portable Personal Air Purifier for Travel, Home, Office with Detachable Air Quality Tracker - White Matte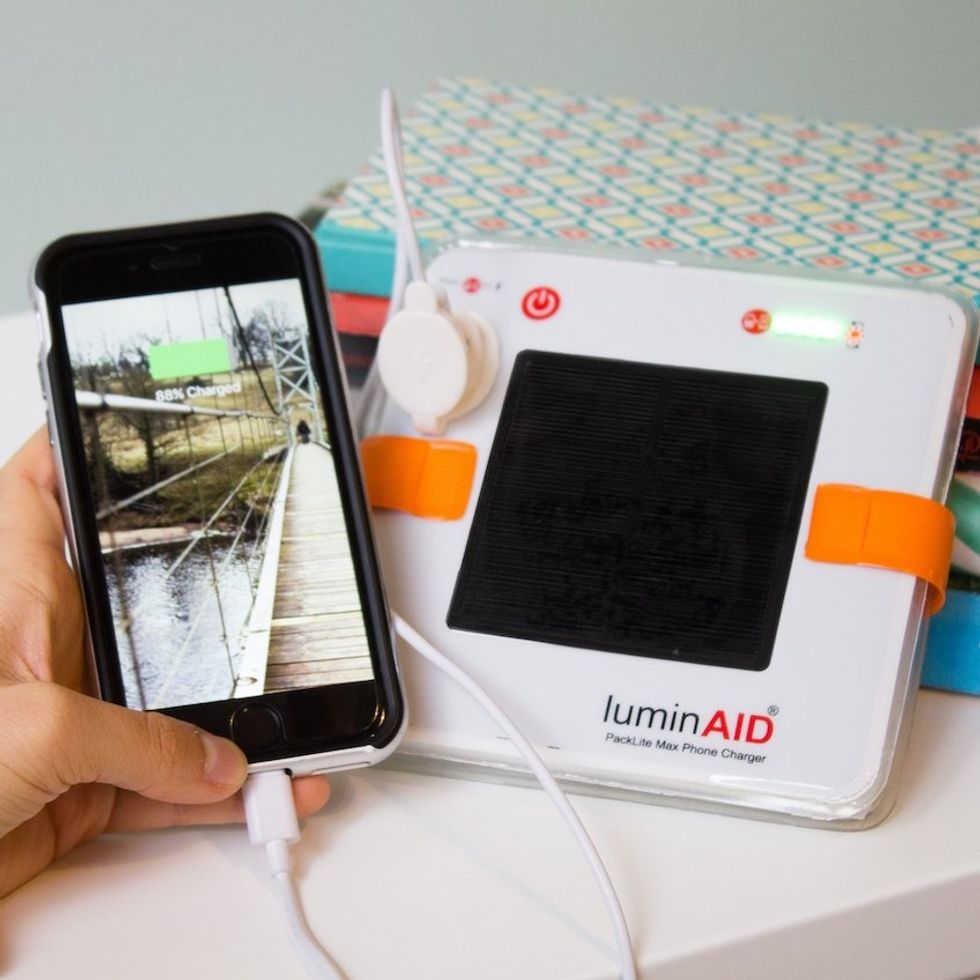 The LumidAid charger is solar powered and works as a lantern as wellLumidAid
LuminAid PackLite Max 2-in-1 Phone Charger

A lantern and phone charger in one is sure to impress outdoor enthusiasts who want to get away while being connected. The $49.99 LuminAid PackLite Max inflatable lantern is solar powered with LED lights that last up to 50 hours. It packs up flat for carry-along convenience, so clients who love camping or evening picnics in the park don't need to lug around a clunky light. Their phone will stay charged so they don't miss any work calls.
LuminAID PackLite Max 2-in-1 Camping Lantern and Phone Charger | For Backpacking, Emergency Kits and Travel | As Seen on Shark Tank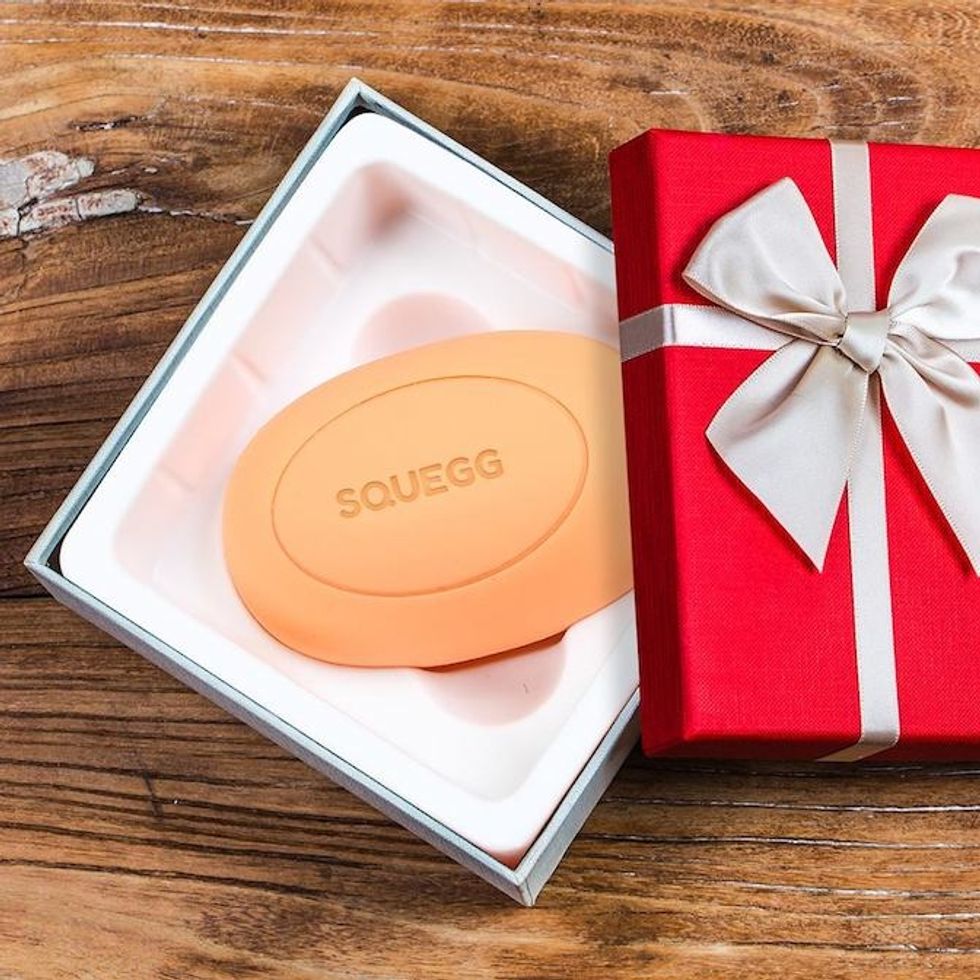 The Squegg squeeze ball works with an app to help relieve stress and build-up gripSquegg
Squegg The Smart Squeeze Ball

Stress relief squishy balls are nothing new, but the $39.95 Smart Squeeze Ball for stress relief pairs technology to the longtime tension tamer. Clients who need to chill can take out their frustrations on the colorful ball, and with app exercises to enhance the process, they'll build up their grip as they get over their gripes.
SQUEGG Digital Dynamometer | Hand Grip Strength Tester Up to 220 Lbs/100 Kg with Bluetooth Pairing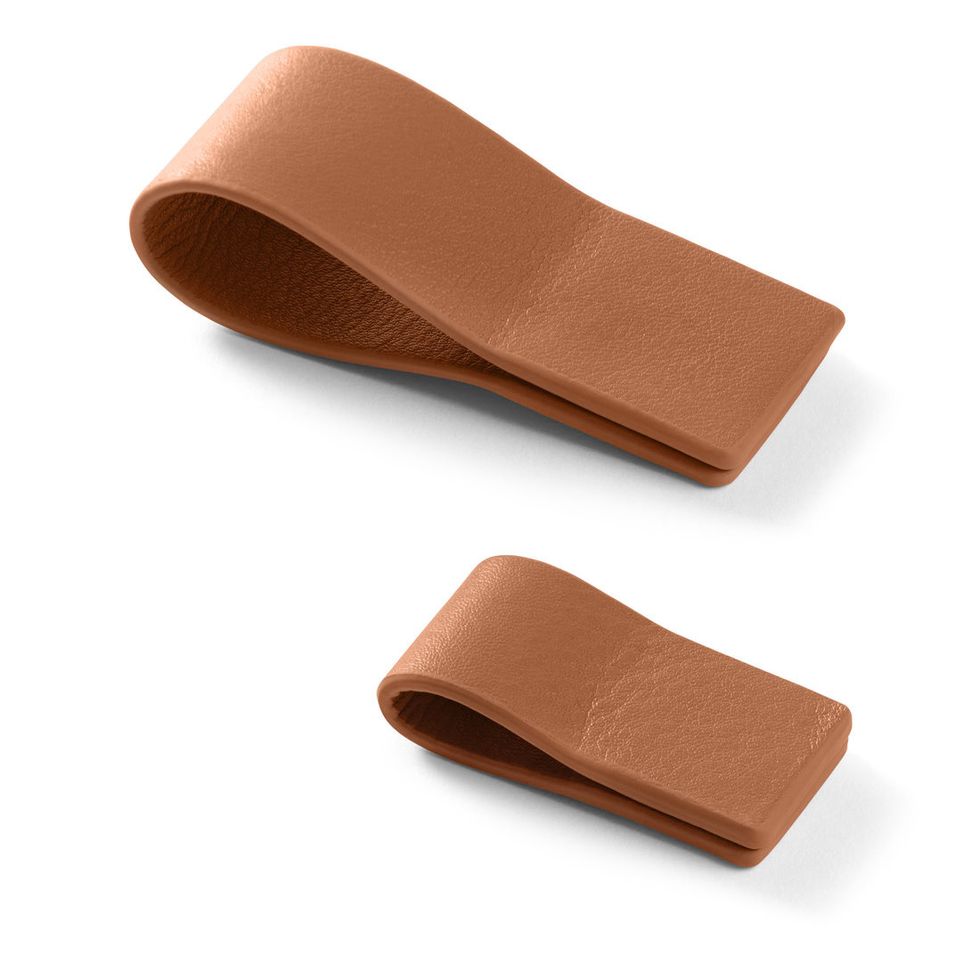 Leatherology's wrap set uses magnets to keep cords neat and todyLeatherology
Leatherology Wrap Cord Set

For clients who travel often and need their gear to be well-protected while packed up, the $33 Leatherology's Wrap Cord Set is a stylish solution that's helpful and handy. The 10 color choices in full grain leather make choosing fun, and the magnetic closures won't let those wires loose. For an extra 10 bucks, get it monogrammed for personalization. It's a simple gift that'll be used all the time.
Leatherology Scarlet Cord Wrap Set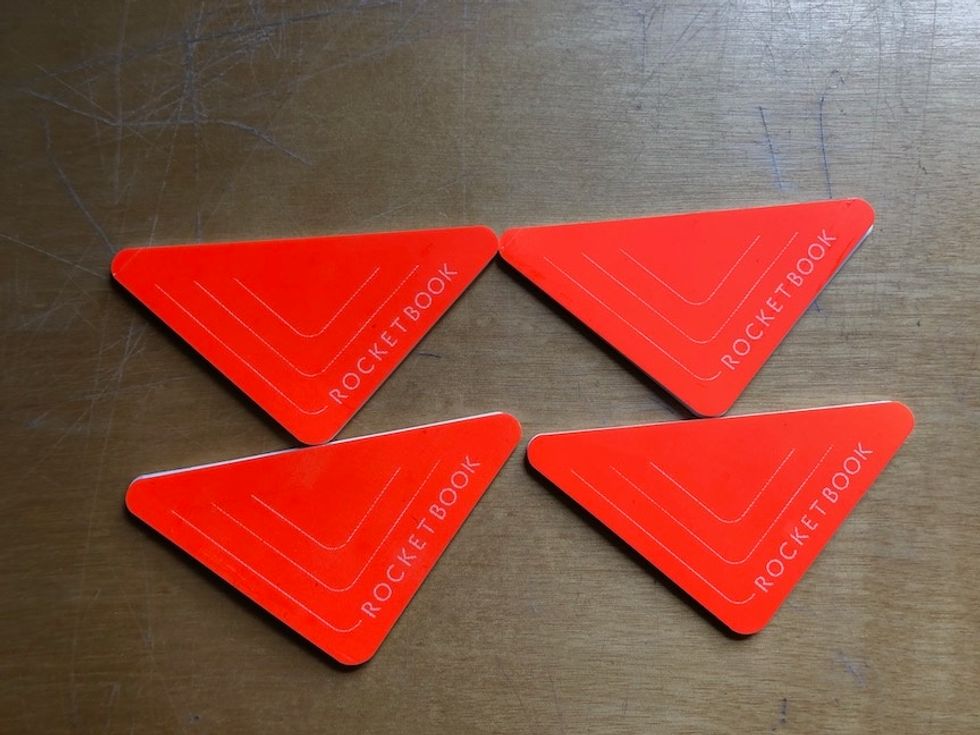 Rocketbook Beacons turn whiteboards into smart boardsGearBrain
Rocketbook Beacons

Working on a whiteboard is perfect for meetings when everyone needs to keep up with the conversation. But after the meeting's adjourned, lots of what was discussed is soon forgotten. With the $15 Rocketbook Beacons set the info can be captured, saved, sent, and so on. They clip onto the corners of the whiteboard for perfect pictures every time. They're a lifesaver for those who work remotely, and super smart for attendees who want to be sure they've got all the info long after they've left the board room.
Rocketbook Beacons - Digitize Your Whiteboard - Reusable Stickers to Upload Your Whiteboard Notes to The Cloud with Carrying Case (1 Pack)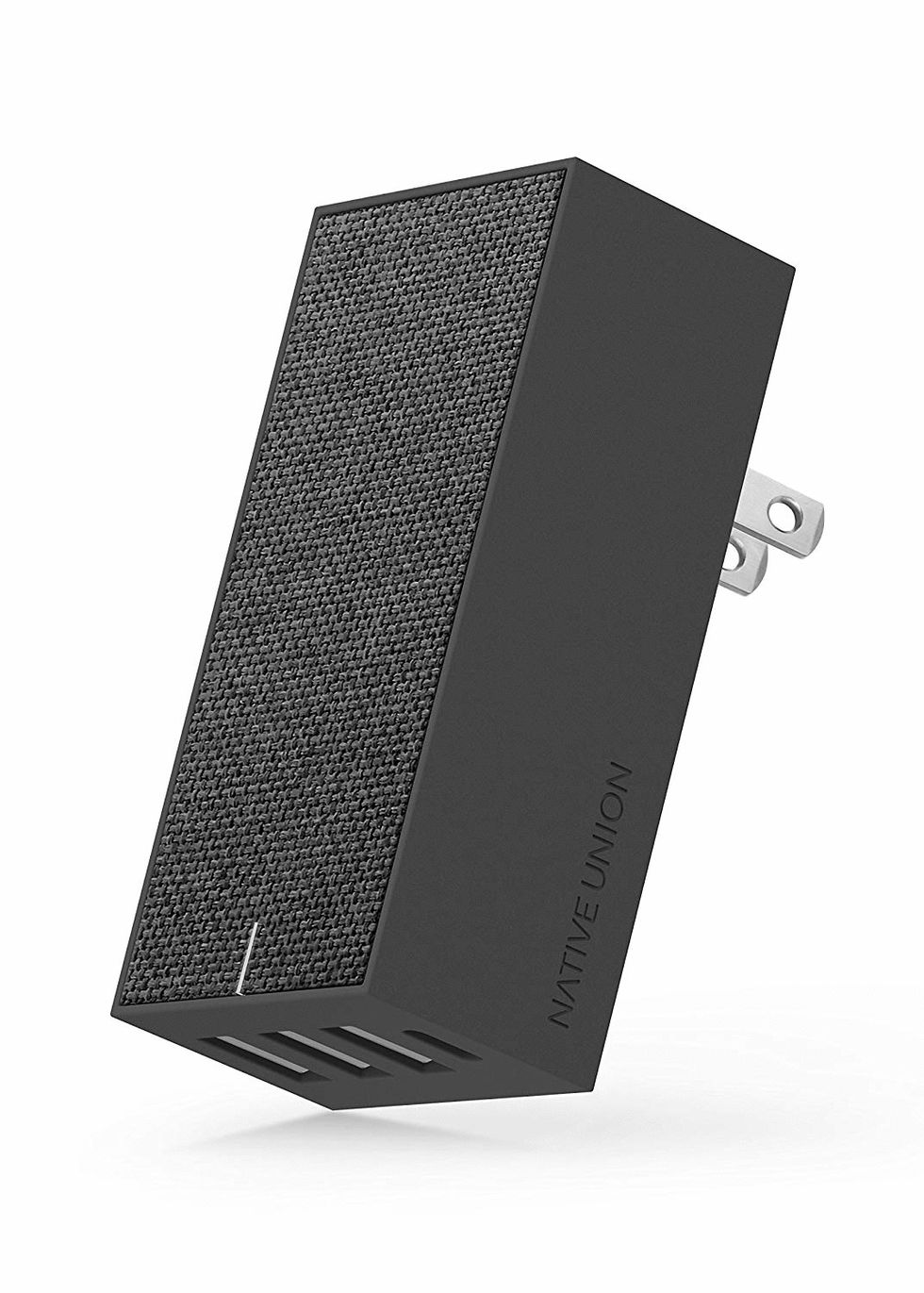 This charger from Native Union juices four devices at onceNative Union
Native Union Smart 4 Charger

Today's tech-savvy individual has more than one device to juice up, so why not give them the gift that gets all their gear in full working order? The $39.99 Native Union Smart 4 Charger has the capacity to charge four devices at once, and even includes one USB-C port. Plus, it's foldable when not in use. Quick charging is a must when clients rely on their smartphones and tablets during work hours.
Native Union Smart 4 Charger - 4-Port USB Foldable Wall Charger (Including One USB-C Port) - Quick Charging for iPhone, iPad, Smartphones and Tablets (Slate)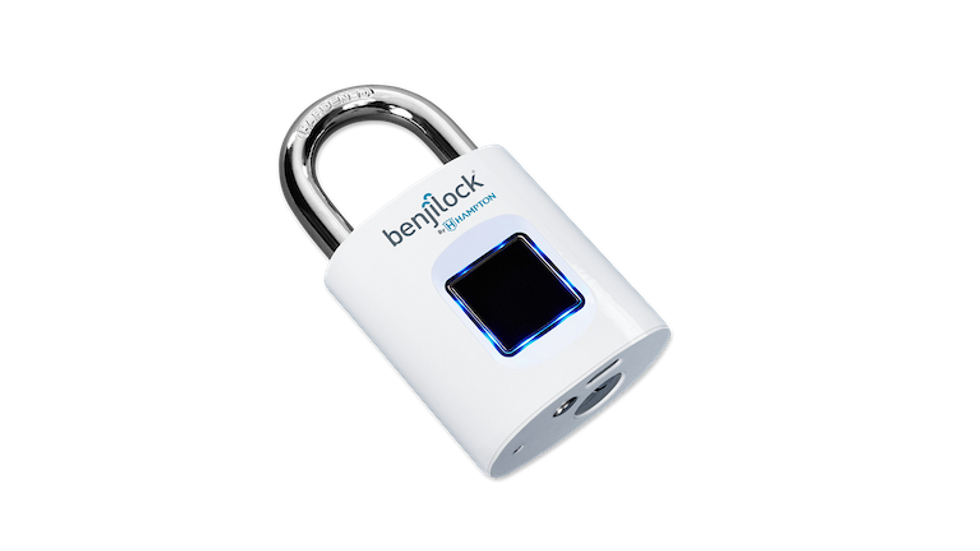 The Benjilock unlocks with a simple fingerprintBenjilock
Benjilock Fingerprint Sensor Lock

For personal items that need protection — or just for peace of mind after leaving work — a lock is always a good idea to keep stuff secure. Whether in the office, on a business trip, or even after hours at the gym, the $69.95 Benjilock Fingerprint Sensor will keep your clients' goods out of hands where they don't belong. Biometric technology is smarter than those old-fashioned locks we used to fiddle with in grade school, and the fingerprint touch operation is instantaneous.
BenjiLock by Hampton Fingerprint Padlock, Black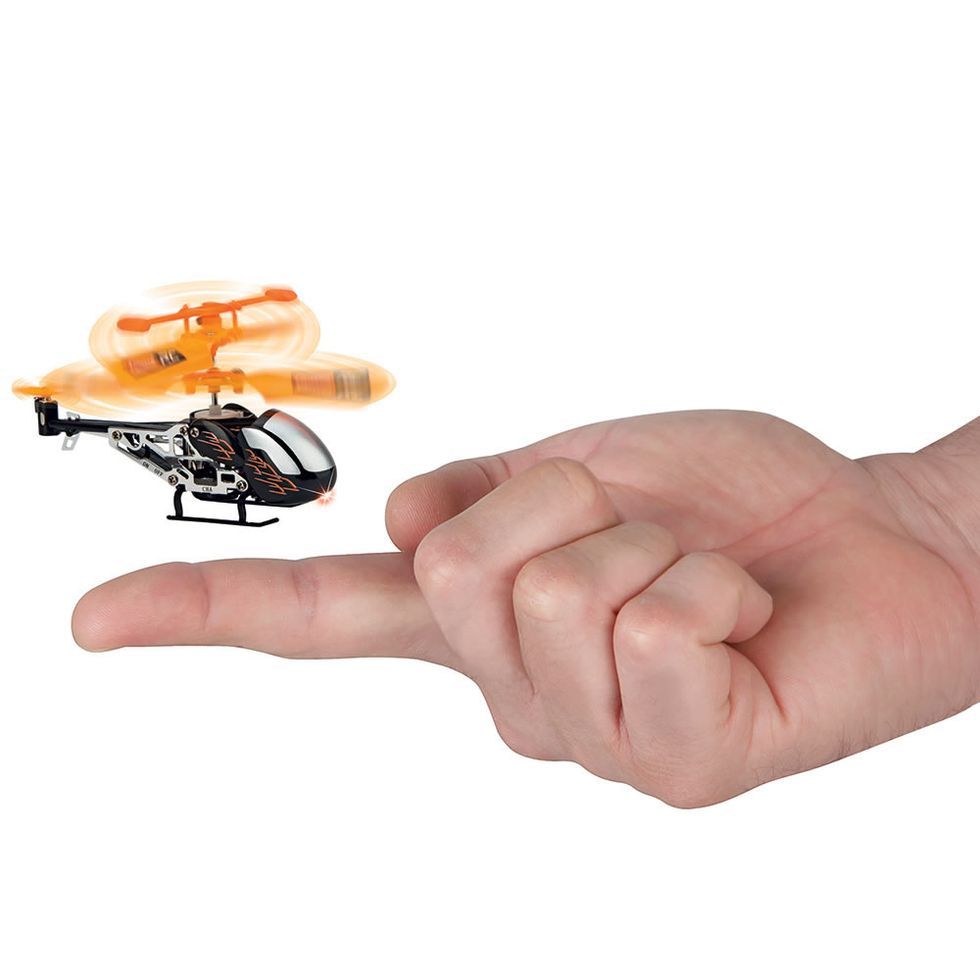 The RC Palmcopter holds enough charge for five minutes of flight timeRC Palmcopter
The RC Palmcopter

Just because you work together doesn't mean you don't appreciate time off too. Hammacher Schlemmer's RC Palmcopter is the perfect diversion from long hours and boring business issues. This $39.95 cute copter is tiny and too much fun, with a three-channel remote for extra in-air excitement. The five-minute flight per battery charge is just enough entertainment before getting back to business.