Like GearBrain on Facebook
It's time to say hello to a new rootic delivery company ferrying groceries along the sidewalks – Serve Robotics, via Uber.
The company is the result of Uber spinning off Postmates, which it acquired in 2020 for $2.65 billion, into its own business. As a result of the change in ownership, Uber will lead a circa-$50 billion investment round into Serve Robotics, reports Bloomberg.
Read More:
Like many other robotic delivery startups prowling the sidewalks of cities across the US and Europe, Serve Robotics will bring food and other everyday items to the homes of Uber customers without any help from humans. Just like its rivals, the company's wheeled robots are expected to be filled with customer orders by workers at local stores or distribution centers, then sent on their way to autonomously drive themselves to their destination.
Serve Robotics will kick off with a small fleet of Postmates robots delivering food in Los Angeles. The company will initially have around 60 employees and is based in San Francisco. It will operate independently from Uber but retain close ties with the ride-hailing firm, the startup said.
As with many other such companies, the goal for Serve Robotics is to prove how you can more efficiently deliver small items using small vehicles, instead of asking drivers of cars to deliver individual takeout meals, as how UberEats and its rivals operate today.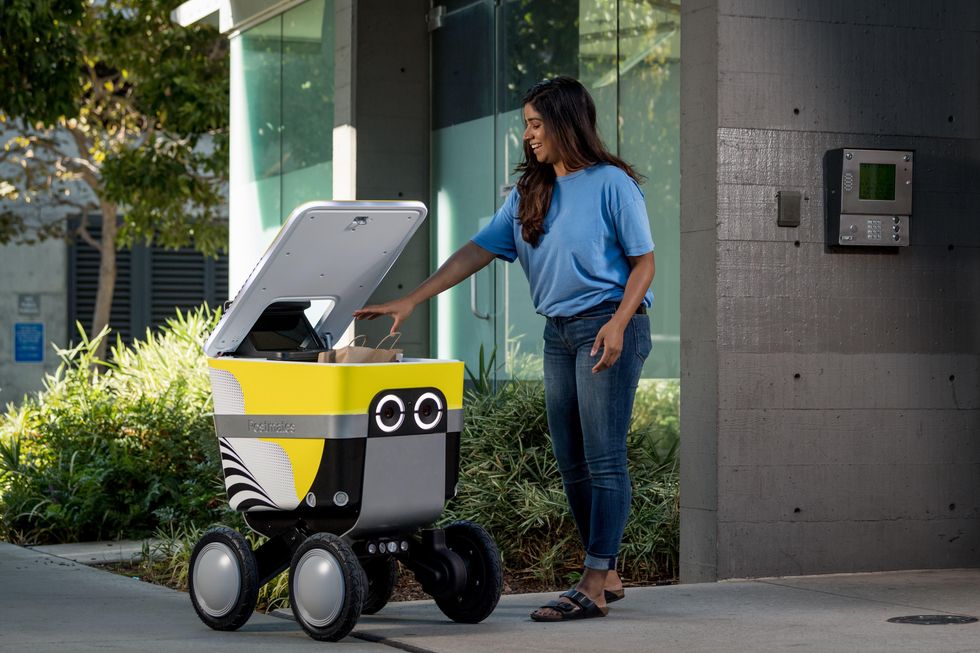 The company was spun out from Uber's purchase of PostmatesServe Robotics
"While self-driving cars remove the driver, robotic delivery eliminates the car itself and makes deliveries sustainable and accessible to all," said Ali Kashani, co-founder and CEO of Serve Robotics. "Over the next two decades, new mobility robots will enter every aspect of our lives — first moving food, then everything else."

By spinning-out the division into its own startup, Uber is taking another step towards focusing more clearly on its core business model and, after a tough year due to the pandemic, finally reach the stage of profitability.
Delivery robots have proved popular over the last year while we have been told to stay at home, and even as we move on from the pandemic demand for convenient deliveries with minimal human contact will likely remain appealing for many consumers, especially in congested cities where delivery of small, perishable items by car or truck makes little sense compared to a robot navigating the sidewalks.
From Your Site Articles
Related Articles Around the Web
Like GearBrain on Facebook