For the last half-decade, 2020 was seen as the year in which truly driverless cars would become a reality. But here we are in July, and that future has still not appeared, nor is there any sign that a completely self-driving car is coming any time soon.
BMW showed off prototype cars driving themselves along the autobahn back in 2015. Elon Musk claimed a Tesla would drive itself from Los Angeles to New York unaided by the end of 2017. Audi promised level three automation with its then-new A8 sedan in 2018, telling drivers they will soon be able to take their eyes off the road when in highway traffic at up to 37mph.
Read More:
Also in 2018, Waymo claimed its fleet of 20,000 Jaguar I-Pace electric cars would complete up to one million autonomous trips per day in the near future. Despite never attempting the coast-to-coast run, Musk adjusted course and boldly claimed in 2019 that 2020 would see a global fleet of one million Teslas driving themselves, acting as robotic taxis to earn their owners money while they slept or were on holiday.
And yet, as we reach the second half of 2020, none of this has happened. There have been high-profile setbacks — not least a 2018 incident which saw an Uber autonomous test vehicle hit and kill a pedestrian — and the global coronavirus pandemic has surely slowed development down. But even without Covid-19, it felt very unlikely in January that the next 12 months would see us all hop aboard fleets of autonomous vehicles to whisk us to the shops, or home from the bar, as we had been promised.
We hit road bumps
In reality, the rate of development — and regulatory approval — has not kept pace with imagination. Mercedes-Benz parent Daimler admitted as much in November 2019, saying there had been a "reality check," when discovering the extreme complexity of developing a truly driverless vehicle.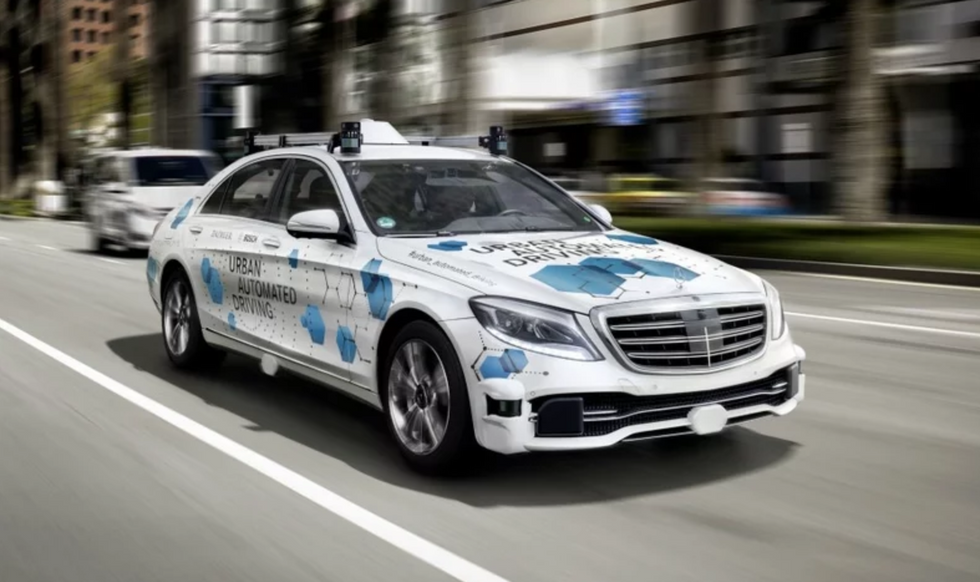 Mercedes began autonomous trials in California in late-2019 Daimler
Mercedes and Bosch had planned to offer an autonomous taxi service in Silicon Valley by 2019. Instead, low-key trails for such a service only just began in San Jose, California in December 2019.

Audi was also forced to bail out of its original claims for level three motoring, admitting in April 2020 it had become too difficult to add the technology to its existing A8, which debuted in 2017. Musk's coast-to-coast plans were delayed until 2018, then never materialized, and his grand plan for driverless Tesla taxis hasn't happened either. He now claims the company is "very close" to achieving full level five autonomy by the end of 2020, but admits "there are many small problems" still to solve.
Robotaxi trials
Currently, the robotaxi race is being led by Waymo, which began as a Google X side project called Project Chauffeur back in 2009. Waymo now provides autonomous taxi rides in its fleet of modified Chrysler Pacifica minivans in a 100-square-mile area of Phoenix, Arizona. And, within approximately half of that area, it runs a truly driverless service, picking up fee-paying passengers and taking them to their destination with no one sat behind the wheel. However, these vehicles can be controlled remotely in the event of an incident (such as being confused by roadworks or unusual traffic). A chase car also follows each Waymo vehicle, with an engineer ready to jump in and take over if necessary.
Customers volunteer through an early-access program and sign non-disclosure agreements before taking part. So, while this is technically a driverless taxi service in 2020, it isn't available to many riders just yet, and they're not allowed to talk about it. Waymo is currently the only company in the US to hold a permit to operate truly driverless cars on public roads.
Those closest to Waymo include the Cruise division of General Motors, which was founded as an independent startup in 2013, acquired by GM in 2016, and promises a future fleet of autonomous, electric vehicles. Serious investment in Cruise has come from Softbank's Vision Fund ($2.25bn) and Honda ($750m plus $2bn over 12 years).
Cruise has run a self-driving taxi service (with safety drivers behind the wheel) for its San Francisco employees since 2017, and had hoped to offer a commercial ride-sharing service by the end of 2019, but delayed this in July of that year. The company showed what its Chevrolet Bolt with no driver controls could look like back in January 2018, but we haven't seen anything of this vision since.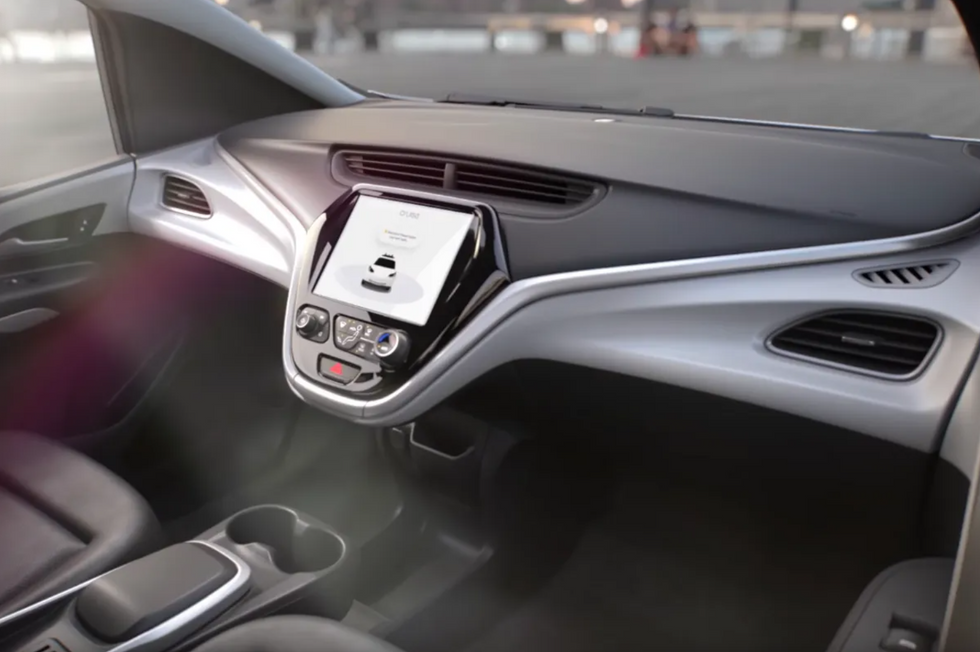 This concept was shown off by GM in January 2018GM
The same, for now at least, also goes for a purpose-built autonomous vehicle revealed by GM in early 2020, called the Origin and featuring no driver controls. The company hasn't said when it might be available to the public.

Jaguar Land Rover made a very similar move, also in early 2020, revealing its Project Victor autonomous ride-sharing vehicle, due to begin testing in 2021.
Ford is another automaker with high hopes for autonomy, but which has had to lengthen its timeline in recent months. Having previously partnered with Domino's Pizza, Walmart and Postmates as part of an autonomous delivery trial, Ford sees potential in transporting goods and food, as well as people, in self-driving vehicles. The company is running tests on public roads in several cities in the US and Germany, and had hoped to have over 100 self-driving test vehicles on the road by the end of 2019.
Impact of the pandemic
However, in April 2020 Ford said its plans to launch a commercial robotic taxi service had shifted to 2022, as coronavirus halted testing. The company now believes the pandemic could lead to a shift in what consumers want from autonomous vehicles. Chief operating officer Jim Farley said at the time: "We believe this pandemic could affect our customers' lives and work for many years to come, with zero touch as an integral part of their lives going forward, perhaps spurring on even more interest in adoption of autonomy especially goods delivery and micro mobility."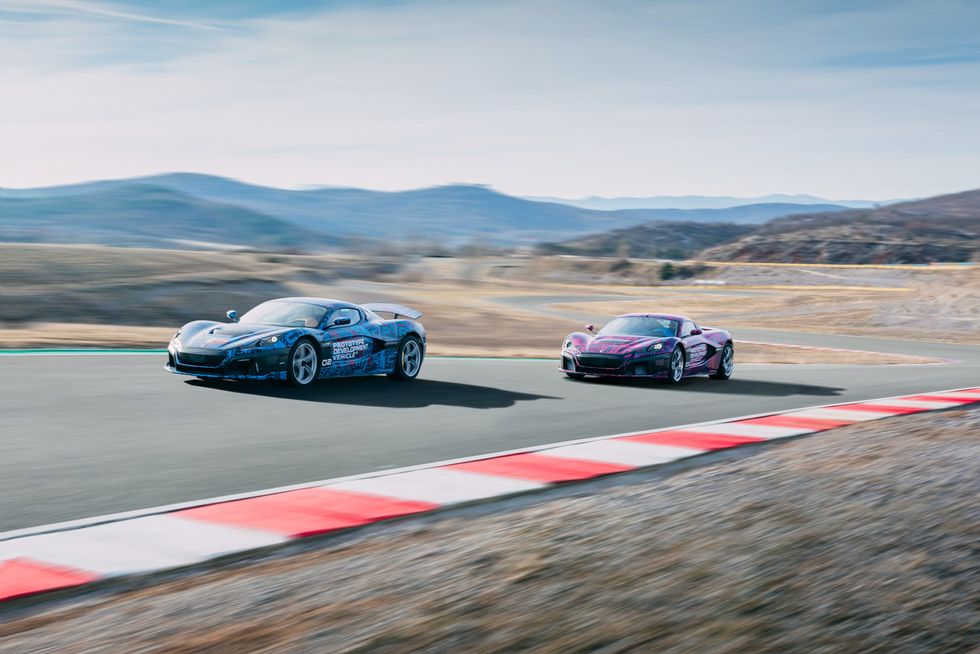 Rimac is using autonomous tech to teach racetrack drivingRimac Automobili
As the world's largest car manufacturers work out how to make a technological and financial success of autonomy, leaner, more dynamic startups are going their own way. One such startup is Rimac, the Croatian electric hypercar company which is currently developing an AI driver trainer for its C_Two car.

To be formally revealed in the coming weeks, the C_Two (a placeholder name for now) will feature the Driver Coach, which teaches owners of the circa $2 million car how to lap a racetrack as quickly as possible. Rimac says: "The AI system instructs the driver how to drive on a racetrack at maximum vehicle performance, using autonomous driving at extremely high speed."
The artificial intelligence system, which has been in development for three years, is being tested on a fleet of Kia Stinger sedans for now, and uses nine cameras, six radars, one solid-state lidar sensor, 12 ultrasonic sensors, and an Nvidia Pegasus supercomputer with the power of 22 high-end consumer computers.
Much of this hardware will be familiar to most makers of autonomous cars (apart from Tesla, which has repeatedly shunned lidar), but it's interesting to see how Rimac is using the technology for an entirely different purpose. But whether race tracks will allow the use of the Driver Coach – just as we wonder whether public roads will allow full autonomy for mainstream ride-sharing – remains to be seen.