Uber and Arrival, a UK-based electric vehicle startup, have announced plans to design and produce a custom electric taxi.
The vehicle, simply called the Arrival Car, will be built specifically for ride-hailing use, but Arrival says it will not be made exclusively for Uber, suggesting it will be made available to other ride-hailing firms too.
Read More:
Today, Uber drivers use their own vehicles. These are often fuel-efficient hybrids like the Toyota Prius, with some drivers also using fully-electric cars from the likes of Hyundai, Kia and Tesla. With some countries planning to outlaw the sale of new internal-combustion vehicles by the end of this decade, a switch to fully-electric taxis is needed.
But instead of using off-the-shelf EVs from Tesla and others, Arrival believes the answer is to build a car specifically designed for ride-hailing. Given taxis tend to cover up to 30,000 miles a year, according to Arrival – around three to four times that of private vehicles – a bespoke EV makes sense.
Renders published by Arrival and Uber show a minimal cabin with a central touchscreen display similar to that used by Tesla, along with soft ambient lighting in the doors and under the rear bench-style seat. There is extra legroom for rear passengers, along with conveniences like illuminated stowage spaces in the rear doors, plus what appear to be charge ports for smartphones and other devices. An ergonomic chair up front should help keep drivers comfortable while spending their days on the road.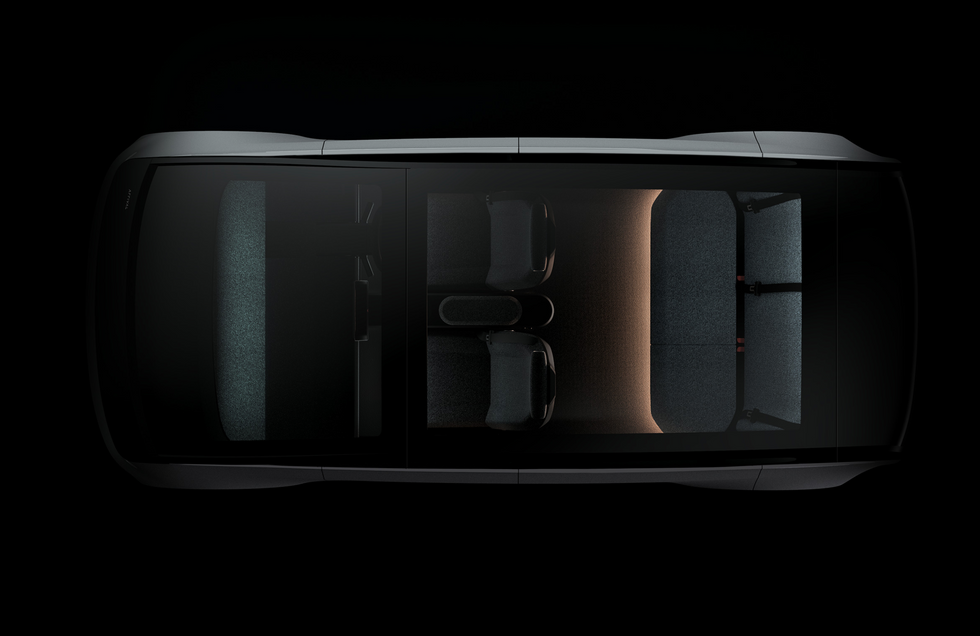 The car will be fully revealed before the end of 2021Arrival / Uber
Six-year-old Arrival said today (May 4) how its Car "will prioritize driver comfort, safety and convenience, while ensuring the passengers enjoy a premium experience...Arrival will collaborate with Uber drivers in the design process over the coming months to ensure the Arrival Car reflects the needs of professional drivers and their passengers."

The British startup says the final design of the Car will be revealed before the end of 2021, and that production is due to begin in the third quarter of 2023. The need for an electric taxi is clear, with Uber committed to being a fully electric service in London by 2025 and across Europe and North America by 2030. Arrival's Car will join its previously-announced Bus and Van to form a trifacta of electric mobility options.
Arrival also has a partnership with UPS to create an electric delivery truck, and has separately received backing from Hyundai and Kia. Arrival senior vice president Tom Elvidge said: "Arrival Car will be designed around drivers' needs to create a vehicle that is affordable, durable and desirable...the best possible product for ride hailing that elevates the experience of the passenger and improves drivers' health, safety and finances."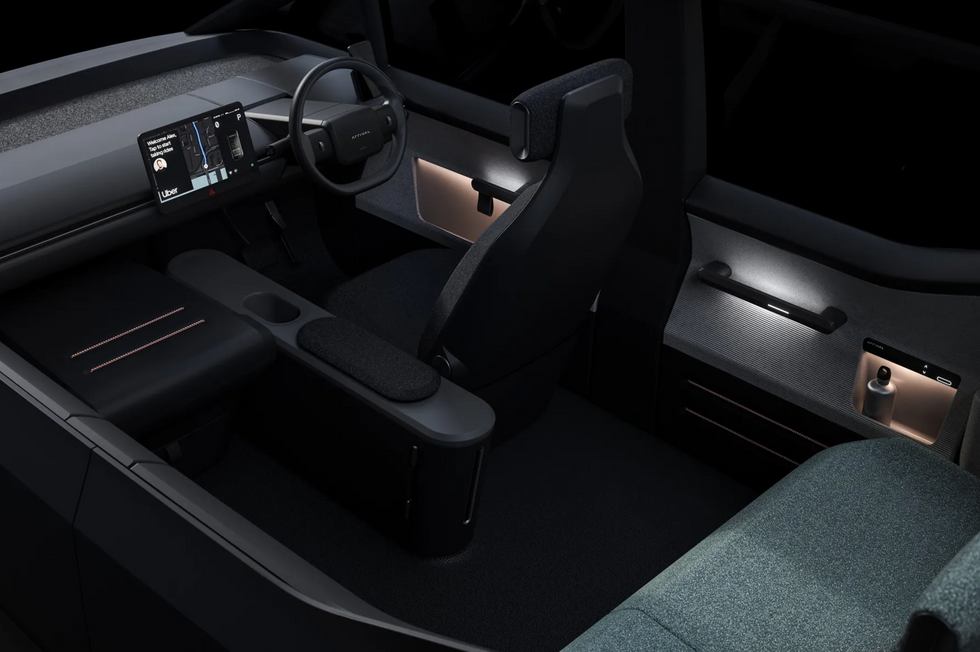 The car is due to go into production in the third quarter of 2023Arrival / Uber
The benefits of an electric taxi aren't just centered on their lack of tailpipe emissions. They are generally easy to drive with quiet, refined cabins thanks to the lack of an engine. They also have far fewer moving parts than an equivalent internal-combustion engine, and so should be easier and cheaper to maintain when used as a taxi or ride-hailing vehicle.
As cities increasingly limit access for internal combustion vehicles, electric taxis make a lot of sense. But, while comfort, simplicity and a lack of tailpipe emissions are welcome, the most important factor of this vehicle will be its price. If Arrival can make the Car affordable for the Uber drivers currently using a Toyota Prius or similar hybrid (a decision they make with their wallet, don't forget) then we can see it being a success.

Instead of outsourcing to a vehicle manufacturing firm like Magna Steyr, Arrival says it plans to use "microfactories" that are highly-automated and occupy a smaller footprint than normal production facilities.
Apple AirPods Pro