Like GearBrain on Facebook
Uber has acquired Postmates, the food delivery company popular is Los Angeles and the American Southwest, for $2.65 billion.
Although a significant sum, no cash is to exchange hands. Instead, the payment is comprised of approximately 84 million shares of Uber stock.
Read More:
The acquisition was announced by Uber on July 6. The buy-out will help Uber improve its position in the growing food and drink delivery industry, where its Uber Eats division is a key player but lags behind US market leader DoorDash.
News of the acquisition comes after Uber failed to buy another food delivery company, Grubhub, which was instead purchased by European firm Just Eat Takeaway (better known as JustEat.com) in June for $7.3 billion. That deal created the largest food delivery company outside of China, and will see the firm grow in the US and UK, as well as Germany and the Netherlands.
As such, the takeover of Postmates may feel like a consolation prize for Uber. Although not as large as the Grubhub/Just Eat partnership, or DoorDash on its own, Uber's acquisition of Postmates will help it reach new customers (and all-important restaurants) in Los Angeles and the Southwest, where Postmates is most popular.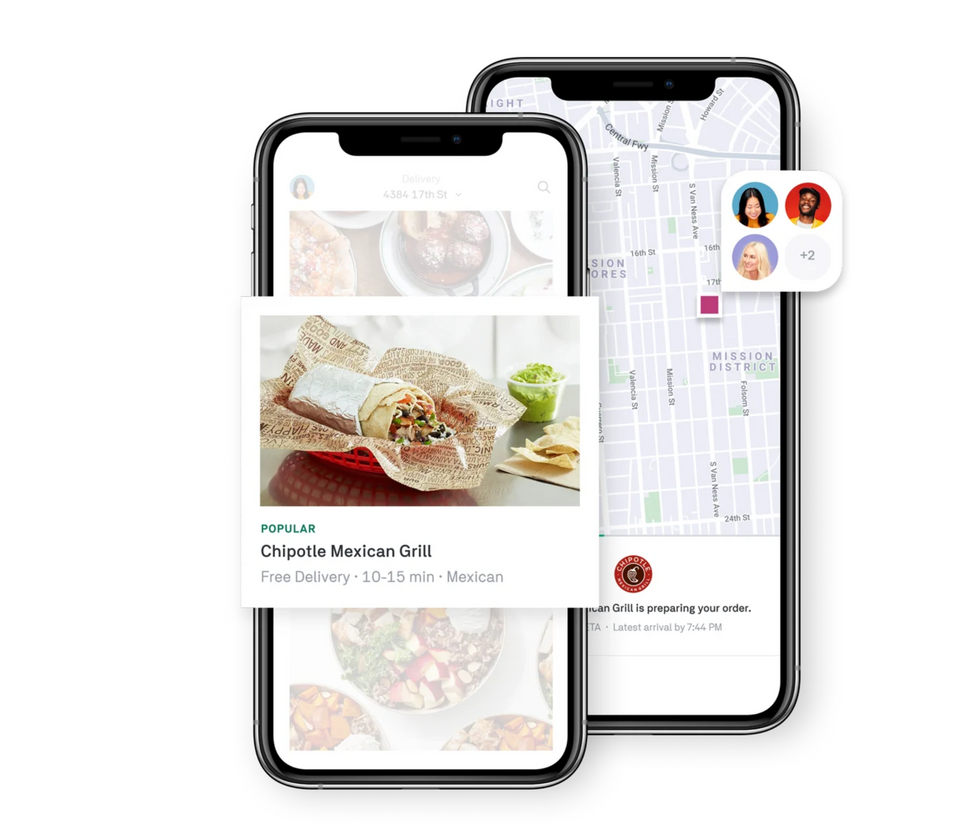 The Postmates food delivery app on an iPhonePostmates
Despite not being the largest player in the industry, Postmates is something of a pioneer, having run a food delivery service since 2011, a full three years before the launch of Uber Eats.

The food delivery market has had a turbulent 2020. Demand increased as millions of people found themselves stuck at home due to coronavirus distancing measures, but with the mass closure of restaurants, the delivery companies had fewer options to offer.
In many cities, only preexisting takeout services remained open, while restaurants retooled to offer takeout options until allowed to reopen to customers dining in. Despite a rise in demand during the pandemic, profits are still difficult to come by in the food delivery market, prompting constant consolidation as companies buy each other in a bid to successfully scale up to profitability.
Uber will no doubt be hoping for increased growth from its Eats division, not least in a bid to offset falling demand for its ride-share business during the pandemic.
"Uber and Postmates have long shared a belief that platforms like ours can power much more than just food delivery — they can be a hugely important part of local commerce and communities, all the more important during crises like COVID-19. As more people and more restaurants have come to use our services, Q2 bookings on Uber Eats are up more than 100 percent year on year," said Uber CEO Dara Khosrowshahi.
Uber
From Your Site Articles
Related Articles Around the Web
Like GearBrain on Facebook