Hans Zimmer was hired by BMW to compose the sounds made by its latest electric concept car.
The news came as part of a wide-ranging EV and hybrid announcement made by BMW - including that it plans to launch 25 electrified vehicles by 2023.
Read More:
Called the BMW Vision M Next, the concept car is a look at what the German automaker has planned for the next few years. Although concept cars famously remain on the drawing board, never to appear on the public road, we suspect some design cues from the M Next will work their way onto the next-generation BMW i8, and this could well include its sound.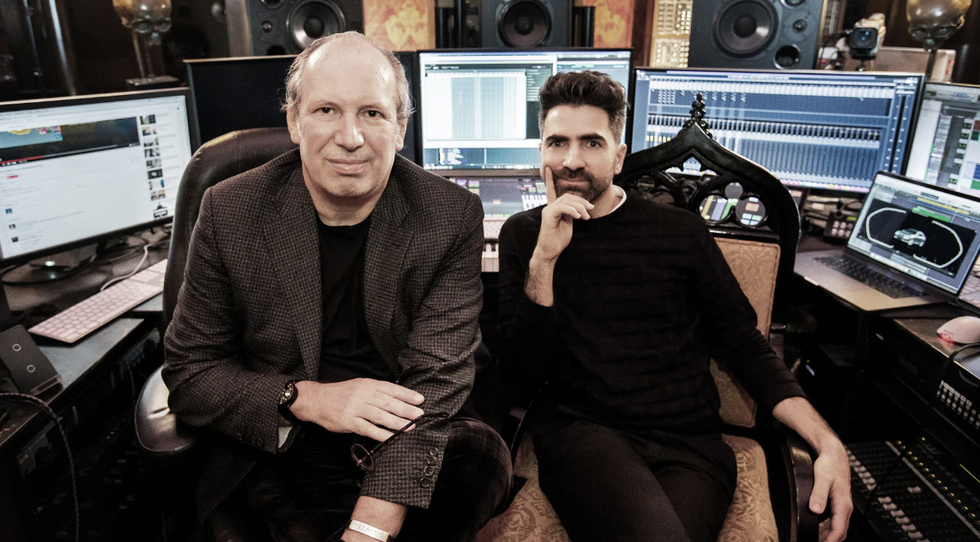 Hans Zimmer helped create the car's futuristic soundtrackBMW
As you might well expect, the soundtrack produced by Zimmer (along with BMW sound designer Ranzo Vitale) is one which would feel right at home in any sci-fi movie. A sort of digital whirr, the sound builds to a spaceship crescendo and reminds us of Blade Runner 2049.

The news comes as a new European legislation became law today, July 1, where new electric cars must emit a noise when travelling below 12 mph. This is so pedestrians can hear the otherwise-silent vehicles approaching.
Zimmer's work can be heard in the background of this video announcing the M Next concept:
Most electric vehicles make very little noise, with manufacturers like Tesla opting to offer only the natural whine of the electric motors and single-speed gearbox. This is itself can sound futuristic, but others have taken things a step further. Jaguar, for example, offers a complex soundtrack in its electric I-Pace, which can be switched on or off by the driver and adapts depending on how they are driving.

Zimmer said of his involvement with BMW: "The advent of the virtually silent electric vehicle gives me a minimalist sonic canvas upon which I am trying to create something subtly beautiful - a sonic experience which can convey the sense of confidence, well-being, joy and excitement".