Embattled electric car maker Byton has signed a strategic partnership with Foxconn, the Thaiwanese manufacturer best known for producing the iPhone for Apple.
The deal is good news for Byton, the Chinese startup that had hoped to put its first car, an SUV called the M-Byte, into production in mid-2020. But the coronavirus pandemic forced Byton to suspend its business in July 2020 for six months, with all production staff furloughed and core operations paused.
Read More:
With the Foxconn deal in place, Byton now hopes to start producing its technology-packed M-Byte vehicle by the first quarter of 2022. In development for a few years, a production-ready example of the M-Byte was first shown at the IAA motor show in Frankfurt, Germany in 2019.
The agreement, which Bloomberg claims to be worth some $200 million, means Foxconn will "provide its expertise in advanced manufacturing technology, solid operational management experience and will share industrial resources," to support Byton's roll-out of the M-Byte vehicle. The car is expected to cost from around $45,000 and have battery size options of 72 and 95kWh, with the latter offering a range of 340 miles, according to Byton's website.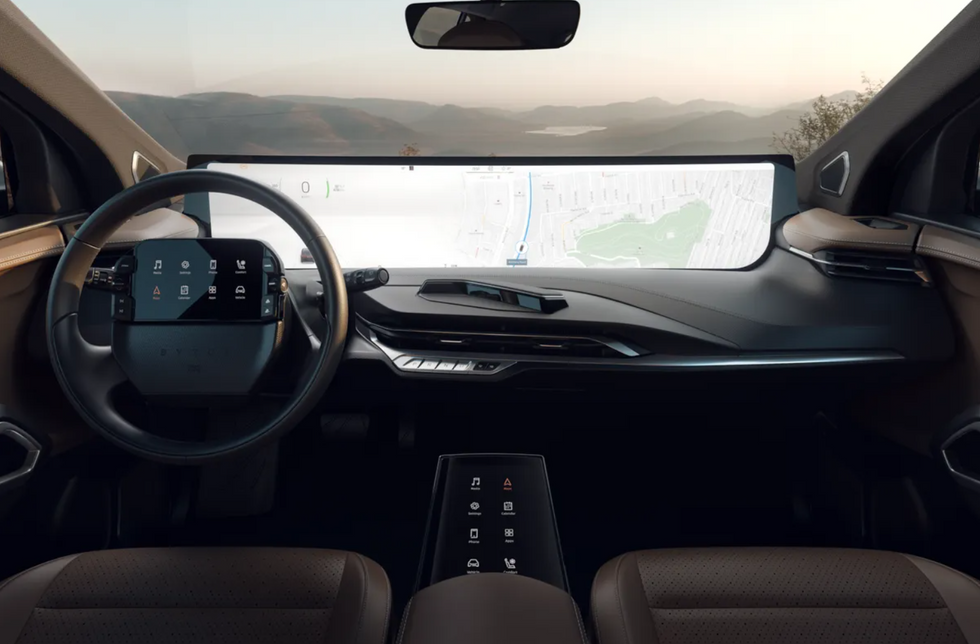 The M-Byte features a huge 48-inch dashboard display Byton
The deal is also good news for Foxconn, which is best known for manufacturing smartphones and other tech devices, and now has a foothold on the production of electric vehicles. Young Liu, chairman of the Foxconn group, said: "This will allow us to contribute toward the further growth of the EV industry, a demonstration of our commitment in the transformation of the traditional automotive industry."

The M-Byte is best known for its enormous 48-inch dashboard display that stretches across the entire width of the cabin. The first vehicles were due to arrive in China in the middle of 2020, with expansion to the US and Europe due in 2021. Byton had 60,000 pre-orders for the M-Byte as of January 2020, and had hoped to produce 300,000 vehicles per year.
A second vehicle, called the K-Byte, was shown off in concept form in the summer of 2018, but it now isn't clear what Byton's plans are for a follow-up act.