After a difficult year blighted by the coronavirus pandemic, the global automotive industry is set to bounce back for 2022, and especially when it comes to new electric cars and trucks.
With EV startups like Byton hit particularly hard in 2020, it will be the deep-pocketed legacy brands eager to strike in 2021, with a huge range of EVs ready and waiting to hit the market.
Read More:
We expect to see multiple electric vehicles from the likes of Mercedes and the Volkswagen Group, plus the roll-out of Ford's first mass-production EV, as well as the first EVs from Volvo, Mazda, Skoda and Lotus, plus startups Rivian and Lucid.
In alphabetical order, here are the top EVs we expect to see in 2022.
This article will be updated throughout the year as new electric cars are announced.

Audi e-tron GT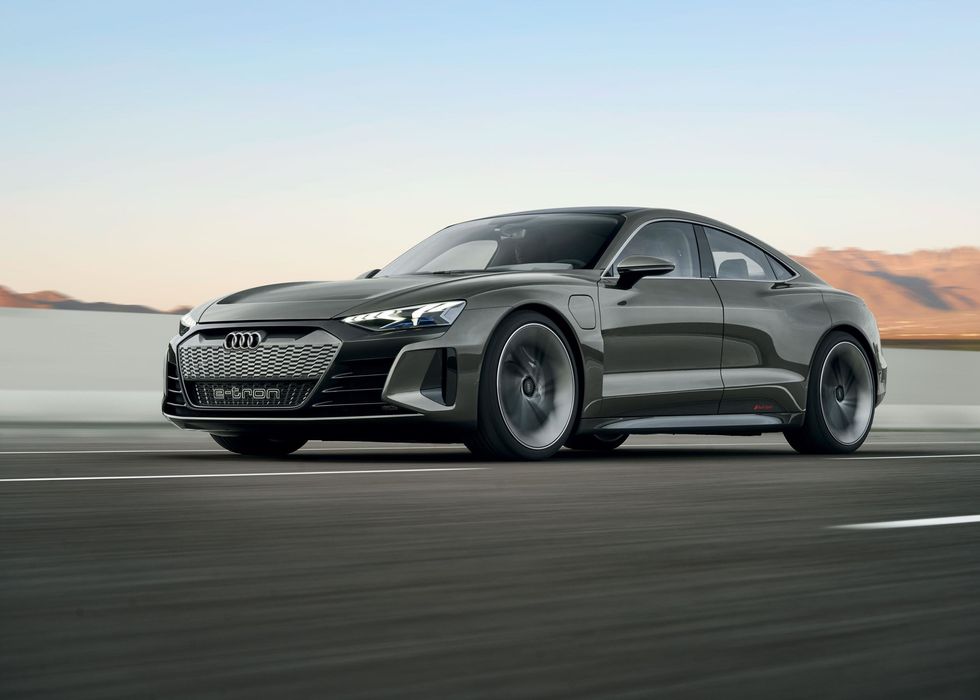 Audi has a $16B plan to take on Tesla with electric cars, autonomy and digital services Audi
Audi's e-tron division will grow to include the GT in 2021. This six-figure luxury sedan is based on the same platform as the Porsche Taycan, which is also part of the Volkswagen Group.

As such, buyers can expect almost 600 horsepower from the top model, a 0-60mph time of three seconds and, just like the Taycan, an 800-volt battery system capable of charging to 80 percent in 20 minutes. Also like the Taycan, we expect to see less powerful and more affordable models of the E-Tron GT later in the year and into 2022.
BMW iX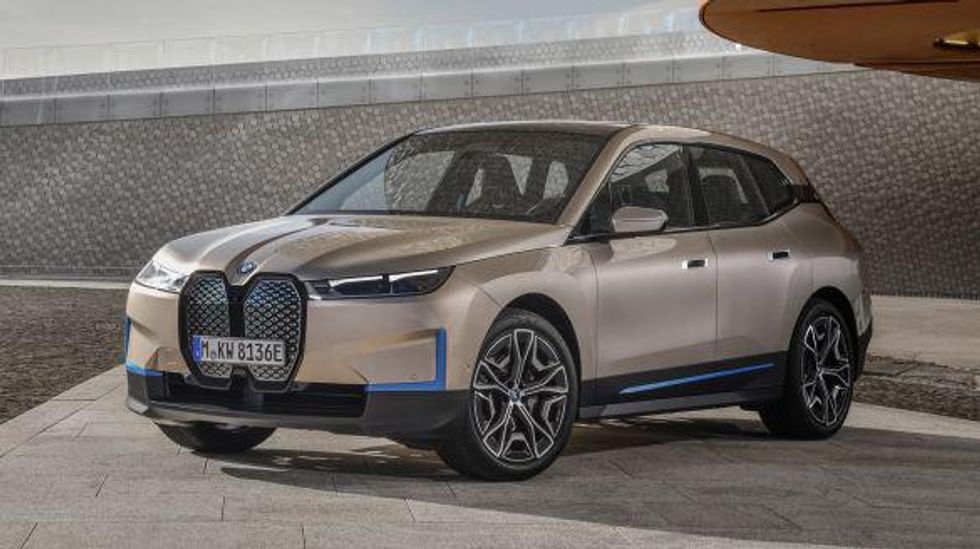 The BMW iX is a large electric SUVBMW
The iX is the production version of BMW's Vision iNext electric concept car. It was revealed towards the end of 2020, featuring a bold new design that we suspect consumers will love or hate in equal measure, and a smart new interior with 5G and an all-digital dashboard.

The chunky SUV promises over 500 horsepower, a 0-62mph time of under five seconds, and a range likely in the region of 300 to 350 miles, although there isn't a certified EPA figure just yet. Fast charging promises a 75-mile top-up in 10 minutes, and a refill from almost empty to 80 percent in 40 minutes.
Due towards the end of 2021, prices are expected to be in the region of $100,000.
Bollinger B1 and B2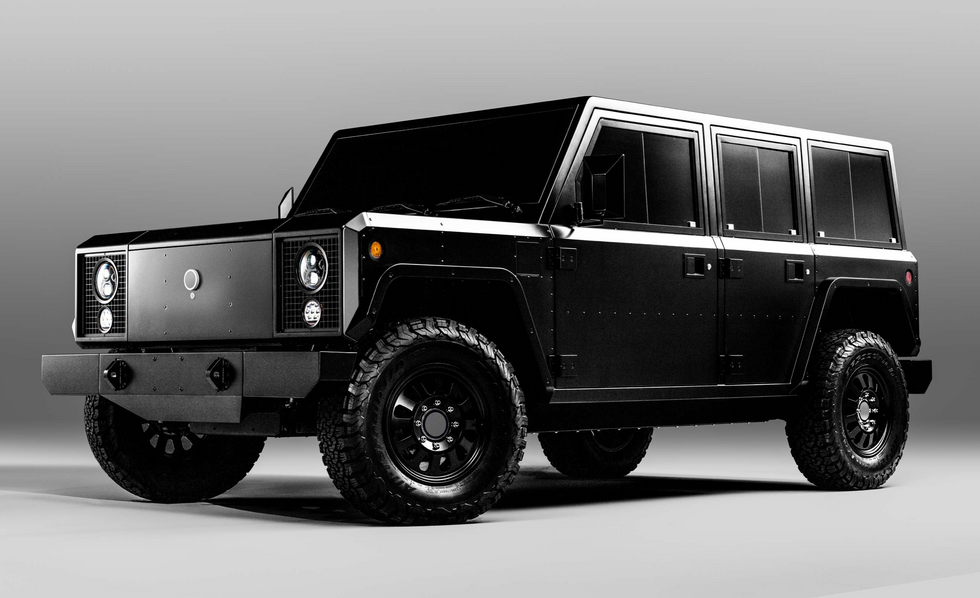 The Bollinger B1 is priced from $125,000Bollinger
Production of a pair of Hummer-style electric off-roaders from startup Bollinger Motors is due to start in late 2021. The B1 and B2 are priced from $125,000 and have a range of at least 200 miles, according to the six-year-old company.

Intended for serious off-roading, the pair will likely pose a threat to Rivian and the upcoming electric Hummer from GMC, due in 2022. Reservations for the B1 and B2 can be placed now for $1,000.
Ford Mustang Mach-E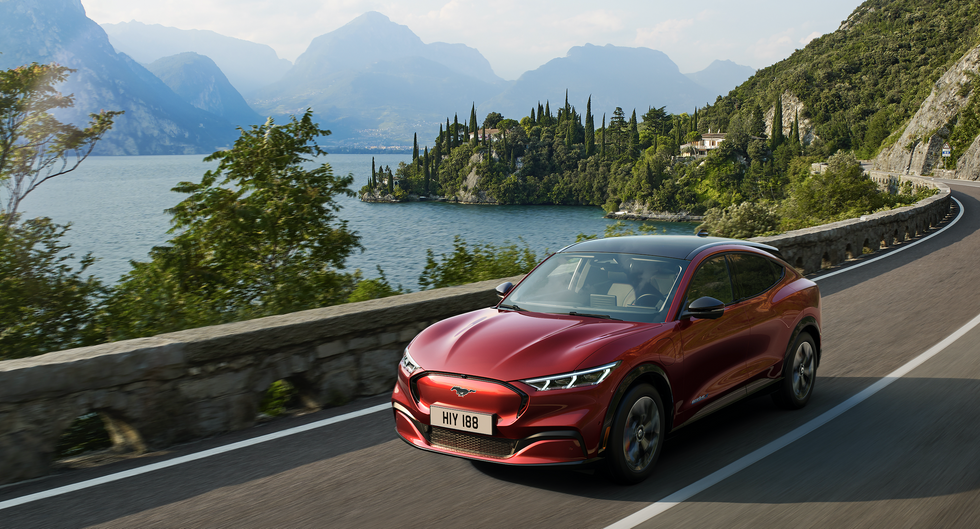 The Mach-E has a 300-mile range Ford
Ford's first mass-production electric car, the Mustang Mach-E landed at dealerships right at the end of 2020, with much of its roll-out to happen in 2021.

A compact SUV with Mustang looks and a Porsche 911-baiting Performance Edition due later, the Mach-E is good for up to 300 miles on a charge, is priced from just over $40,000, and features an all-new infotainment system with a huge Tesla-style central touchscreen display.
Jaguar XJ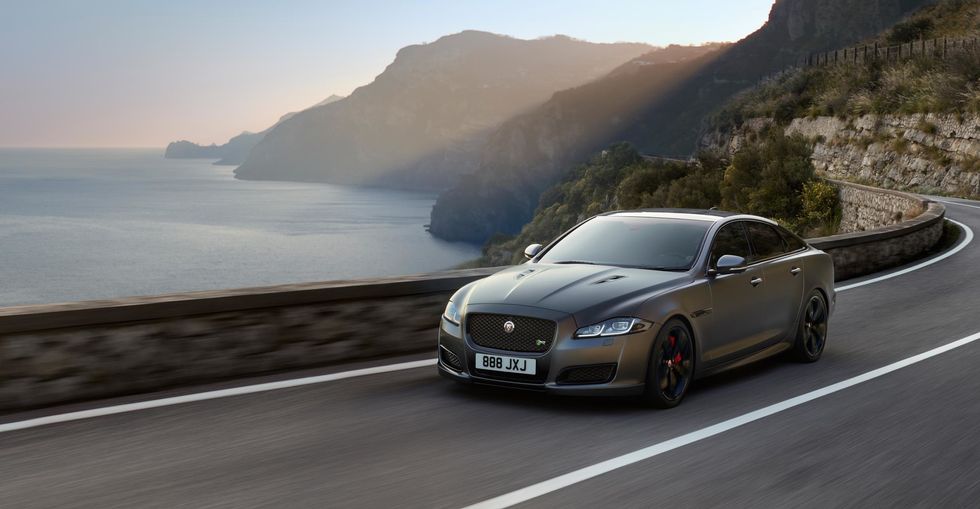 The outgoing XJ, pictured, is expected to be replaced by an all-electric model in 2021 Jaguar
Jaguar was the first luxury carmaker to go up against Tesla, with the I-Pace back in 2018. Now for 2021, the company's second EV will be an all-new (and electric-only) version of the recently-retired XJ sedan, pictures above.

Little is known about the car for now, but we can expect to see it share the I-Pace's platform and electric system, with a range of around 250 miles and a release date towards the end of 2021. It will likely pose a threat to the Tesla Model S, and potentially even the Audi E-tron GT and Porsche Taycan.
Lotus Evija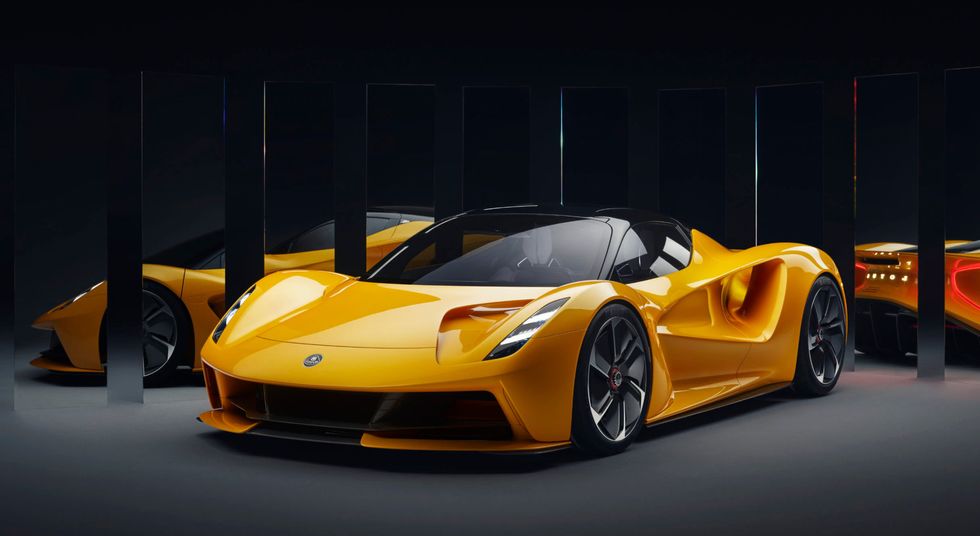 The Lotus Evija is expected to be the world's most powerful production car when it arrives in 2021 Lotus
British sports car maker Lotus is best known for making small, lightweight cars that offer performance on a budget. But now Lotus has financial backing from Geely (which also owns Volvo and Polestar), it has set its sights a little higher – with the $2 million, 2,000 horsepower electric Evija. Lotus says the car will reach 186mph (300 km/h) in under nine seconds.

In development through 2020, deliveries of the electric supercar, of which only 130 will be produced, will happen in early to mid 2021. It will go up against the similarly-priced Pininfarina Battista and Rimac C_Two.
Lotus will also use 2021 to work on a new electric sports car in partnership with Alpine, the sports car division of Renault. Alpine and Lotus announced the new partnership at the start of 2021 and it is likely that the car they produce will be an all-electric replacement for the current Alpine A110.
Lucid Air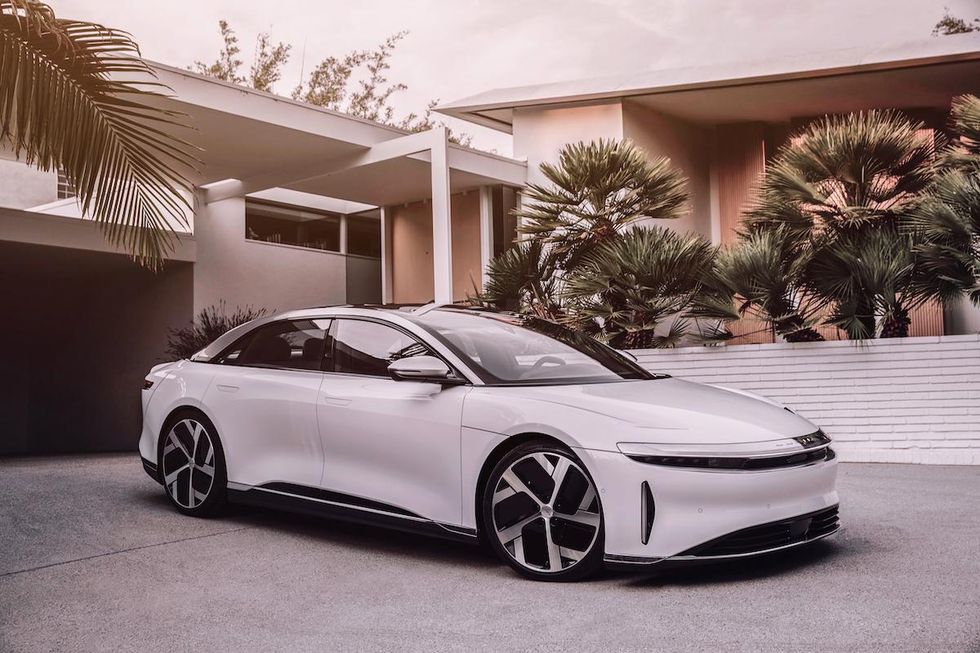 The Lucid Air is priced from $69,900Lucid
Deliveries of the Lucid Air are to begin in April 2021, the startup says. The luxury sedan has a maximum estimated range of 517 miles, far above many of its rivals, a maximum power output of 1,080 horsepower, and prices stretch from $69,900 to $161,500.

That entry-level price buys an Air with 480 horsepower and a still-impressive 406 miles of range, plus three years of free access to the Electrify America rapid charging network. The Air claims to be the fastest-charging electric car in the world, thanks to its unique 900-volt system which delivers a claimed 300 miles of range in just 20 minutes.
Mazda MX-30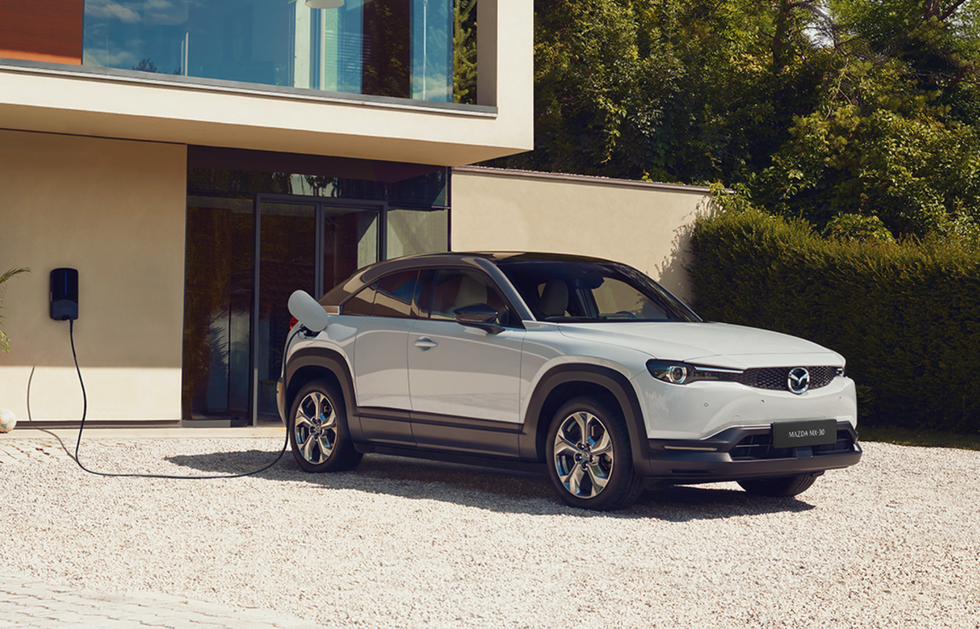 The MX-30 is Mazda's first all-electric carMazda
Mazda's first electric car is due out in Europe and the U.S. in early 2021. The compact SUV has a quirky design complete with backwards-opening rear doors and an interior with elements made from cork – a nod to how the 110-year-old Japanese company used to be a cork manufacturer.

Instead of aiming for a huge range, Mazda is going for low weight via a small 35.5kWh battery pack and a modest range of around 100 to 120 miles. US pricing is expected to be around $30,000 to $35,000 and deliveries are due to begin in the first quarter of the year.
Mercedes EQA, EQE and EQS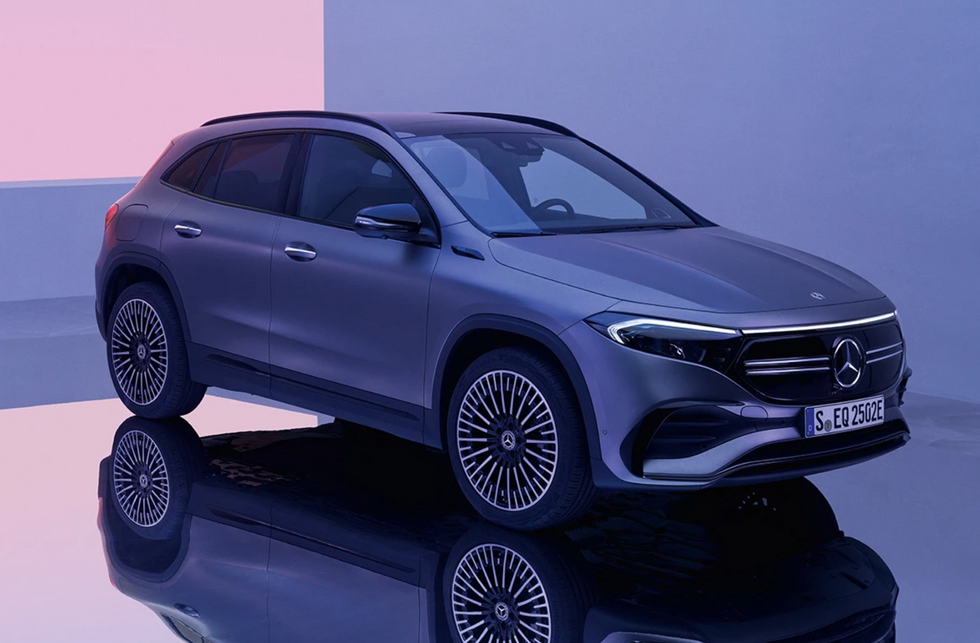 The electric Mercedes EQA was revealed on January 20, 2021Mercedes
As we recently wrote, 2021 is set to be a very busy year for Mercedes. The company currently has just one electric car, the EQC, but in the coming year the SUV will be joined by three all-new vehicles.

Broadly following the company's existing naming structure, where vehicles increase in size and price from A-Class to S-Class, the new electric models for 2021 are the small EQA, mid-size EQE sedan, and large EQS luxury sedan.
Mercedes teased these cars in mid-December and says it plans to launch six new electric vehicles in the next two years.
Update: Mercedes revealed the production version of its new electric EQA on January 20. Rather than being an all-new car, the EQA is based on the GLA. It will be available in Europe initially and cost in the region of €40,000; the car has power options ranging between 188 and 268bhp, and a range of up to 265 miles. A model with a claimed 311 miles of range is due later in 2021.
Porsche Taycan Cross Turismo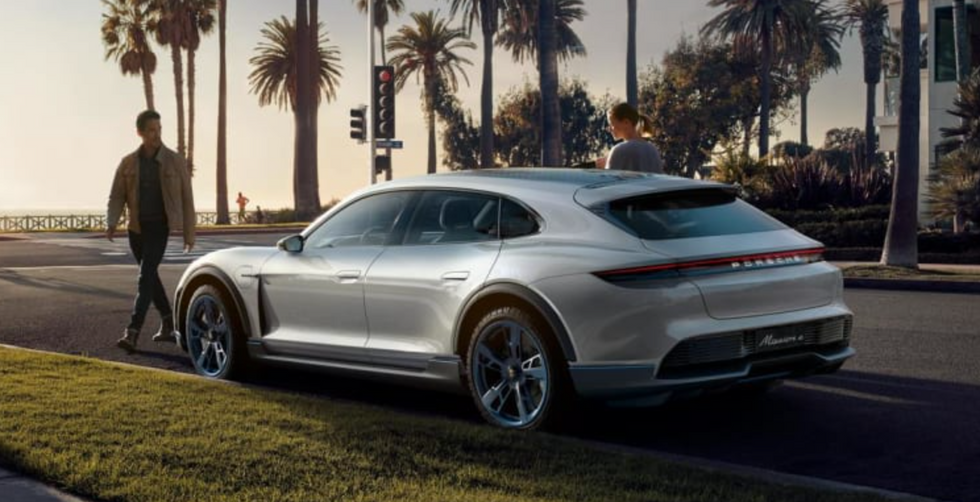 Concept of the Taycan Cross TurismoPorsche
Spotted testing in 2020 and due in the first half of 2021, the Cross Turismo is a station wagon variant of the electric Porsche Taycan. Porsche offers a similar choice with its Panamera sedan, which can be bought with a conventional trunk or a larger wagon-style trunk.

We expect to see all the current variants of Taycan – the 4S, Turbo and Turbo S – offered with the new, longer Cross Turismo design, adding extra practicality to the entire range. If Porsche follows the Panamera recipe, then the new model will cost slightly more than the regular Taycan.
Porsche will also use 2021 to bring its most affordable Taycan yet to market, priced from $80,000 and featuring a single motor powering the rear wheels, instead of dual motors driving all four, as per the rest of the Taycan range.
Renault 5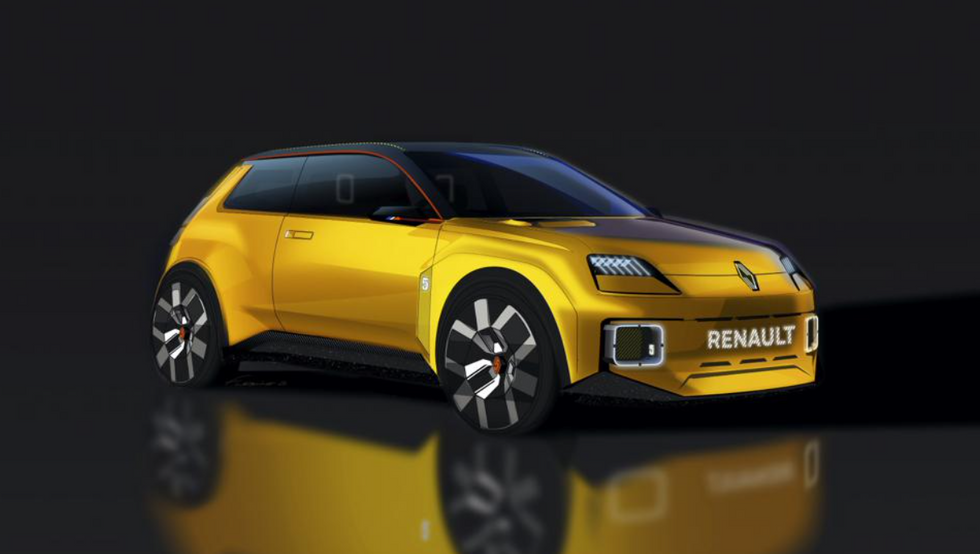 Renault 5 electric concept carRenault
French automaker Renault kicked off 2021 with a string of exciting announcements. First, it will be reviving the iconic 5 hatchback as an all-electric model. A concept of the new 5 was shown off, complete with retro styling and the compact, edgy design of the original of the Seventies and Eighties. Little is known about the car for now, but we expect it to go up against the Mini E, Honda E, and potentially Renault's own best-selling Zoe when the 5 arrives in production form later in 2021. The 5 will be one of 14 new electrified cars coming from Renault by 20215, with half of those being fully electric and the rest being hybrids.

Rimac C_Two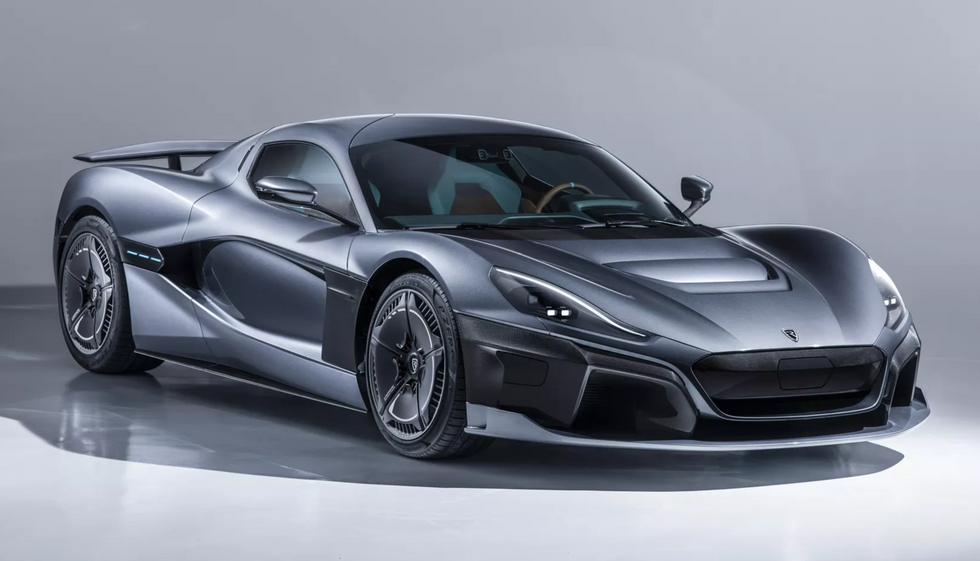 Concept of the upcoming Rimac C_TwoRimac
Croatian startup Rimac was due to reveal the production version of its second electric supercar in March 2020. But the cancellation of the Geneva motor show that month delayed proceedings and we are still yet to see the finished item. That said, Rimac has continued working throughout 2020 and, having secured funding from Porsche, Hyundai, Kia and others, is in good shape.

The new electric, two-seat supercar is limited to 150 examples and is expected to have almost 1,900 horsepower. But what's more interesting here is how the car will act as a halo product, drawing attention to Rimac from other automakers who want to invest and use the company's electric technology for themselves.
Rivian R1S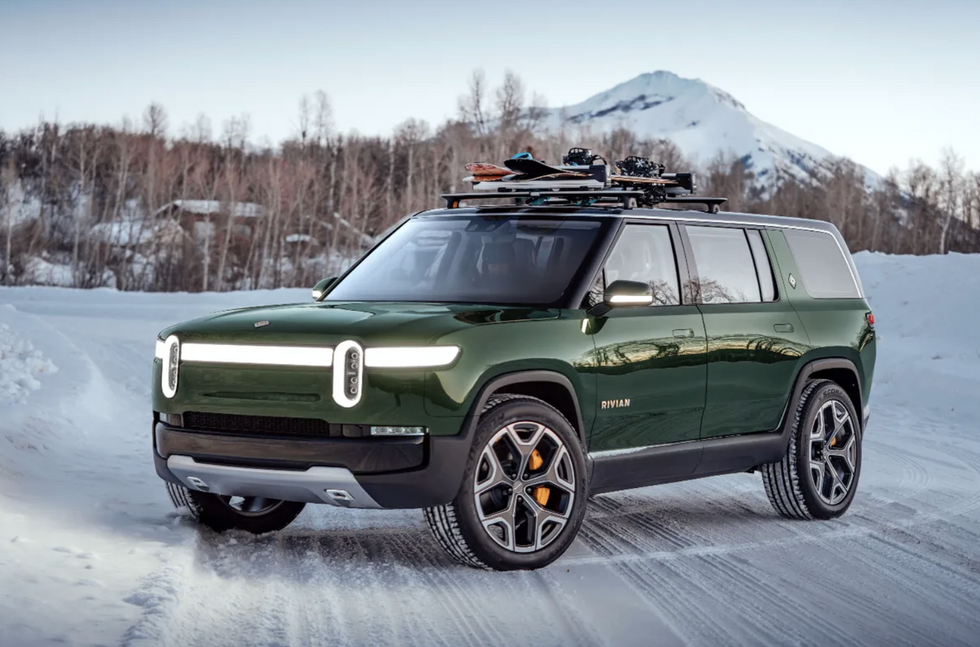 The Rivian R1S is priced from $70,000 Rivian
EV startup Rivian hopes to begin shipping its first vehicle by August 2021. Called the R1S, this is an electric SUV with a range of over 300 miles and serious off-roading credentials the company hopes will set it apart from the crowd. Despite its electric underpinnings, Rivian says its cars can wade in up to three feet of water, giving them Land Rover levels of off-roading ability.

The R1S Launch Edition is due by the summer, while the Adventure and Explore models are currently set for January 2022, along with the R1T electric pickup truck built on the same platform. Prices for the R1S start at $70,000.
Tesla Model S Plaid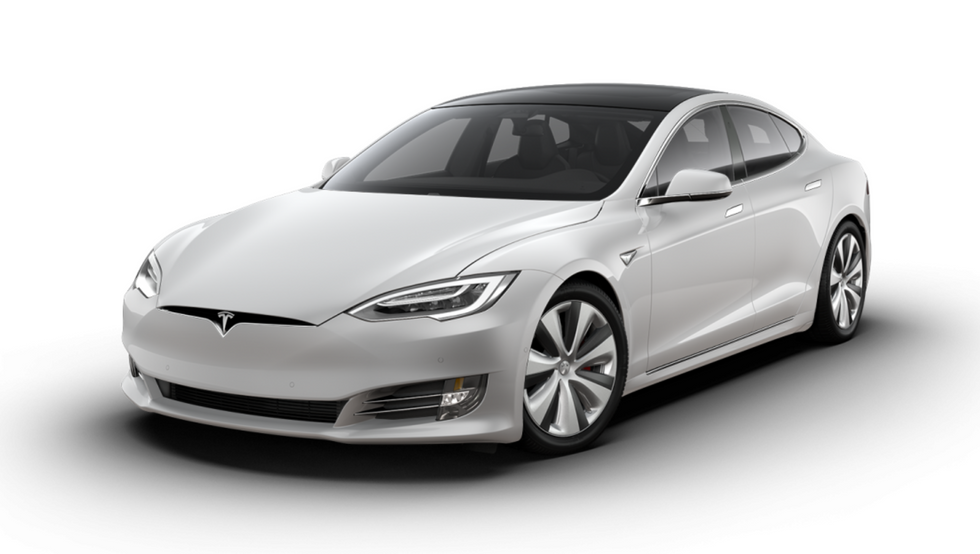 Tesla's Model S Plaid is due in late-2021Tesla
As well as potentially showing more of the Cybertruck and Roadster, 2021 is also when Tesla hopes to start making its fastest-ever version of Model S, called the Plaid.

Slated for late-2021, the sedan has a new three-motor system which Tesla claims produces over 1,100 horsepower and will deliver a 0-60mph time of under two seconds. A quarter-mile time of under nine seconds is also promised, which Tesla says would make its Model S Plaid the quickest production car ever – a point Lotus might disagree with.
Despite its huge performance, Tesla also promises an increased range of over 520 miles for the Plaid, and a 200mph top speed. Prices start at $132,990.
Volkswagen ID.4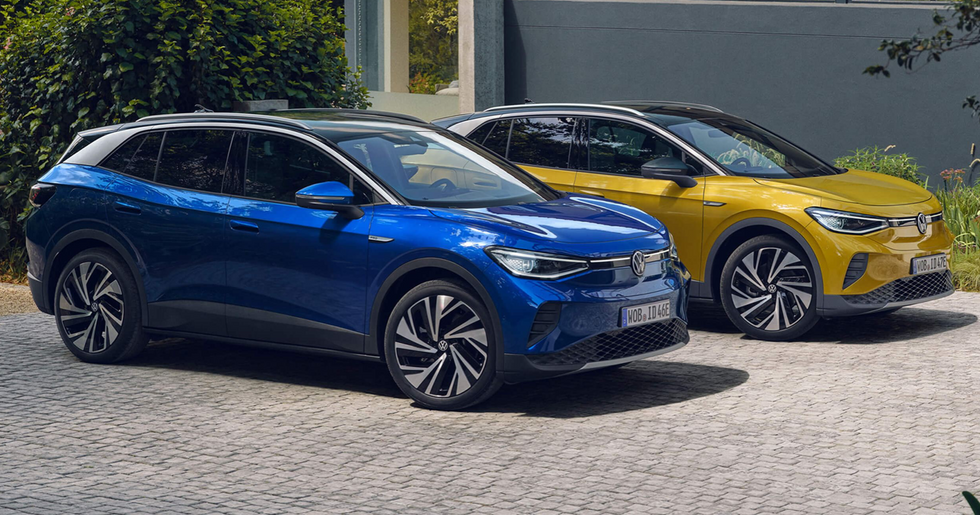 The ID.4 is VW's first electric car for the US marketVolkswagen
Volkswagen's first electric car to land in the U.S. market, the ID.4 comes after the Europe-only ID.3 hatchback. A compact crossover, the ID.4 is likely to sell in big numbers and represent a worthy alternative to the Tesla Model Y; range is expected to be in the region of 250 miles and it is priced from $40,000.

2021 might also see Volkswagen fill out more of its ID range, including a production version of the ID Space Vizzion concept revealed back in 2019.
Volvo XC40 Recharge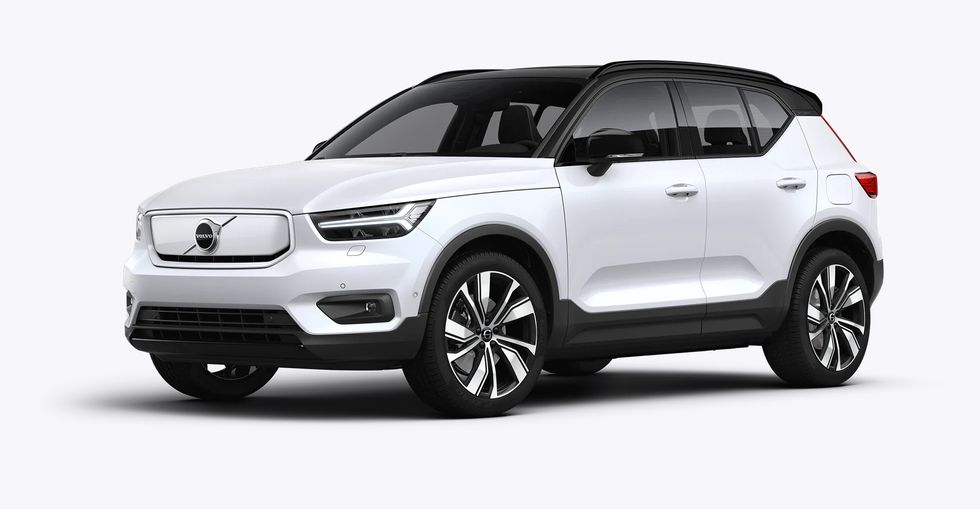 Volvo's first EV is the XC40 Recharge Volvo
Not including the Swedish company's sister brand Polestar, the XC40 Recharge is the first fully-electric car from Volvo. Instead of being built from the ground up as an EV, the Recharge is a battery-powered version of the existing XC40 compact SUV.

The 78kWh battery pack has a range of just over 200 miles, while 408 horsepower means performance to match the sportier Polestar 2. Yet another rival to the Tesla Model Y, the Volvo XC40 Recharge costs from a little over $50,000.
JuiceBox 40 Next Gen Smart Electric Vehicle (EV) Charging Station with WiFi - 40 amp Level 2 EVSE, 25 Foot Cable, UL & Energy Star Certified, Indoor/Outdoor (Next Gen 40 Amp 14-50 Plug, Black/Grey)