New Catalyst cases are ready for debut, just days before CES 2021 opens, designed for the iPhone 12 in styles that protect the smartphone from drops, with others that are meant to be seen.
The Total Protection cases, a classic style for the company, are 100 percent waterproof up to 33 feet, with drop protection of 6.6 feet, according to the company. There are also new releases for the Vibe and Influence cases with additional colors options for the iPhone 12 line of phones. These include adding neon yellow, neon pink and a color called Bondi Blue to the black and Army Green options for the Vibe cases. And the Influence cases will get Pacific Blue and Army Green options in addition to the existing Clear and black colors.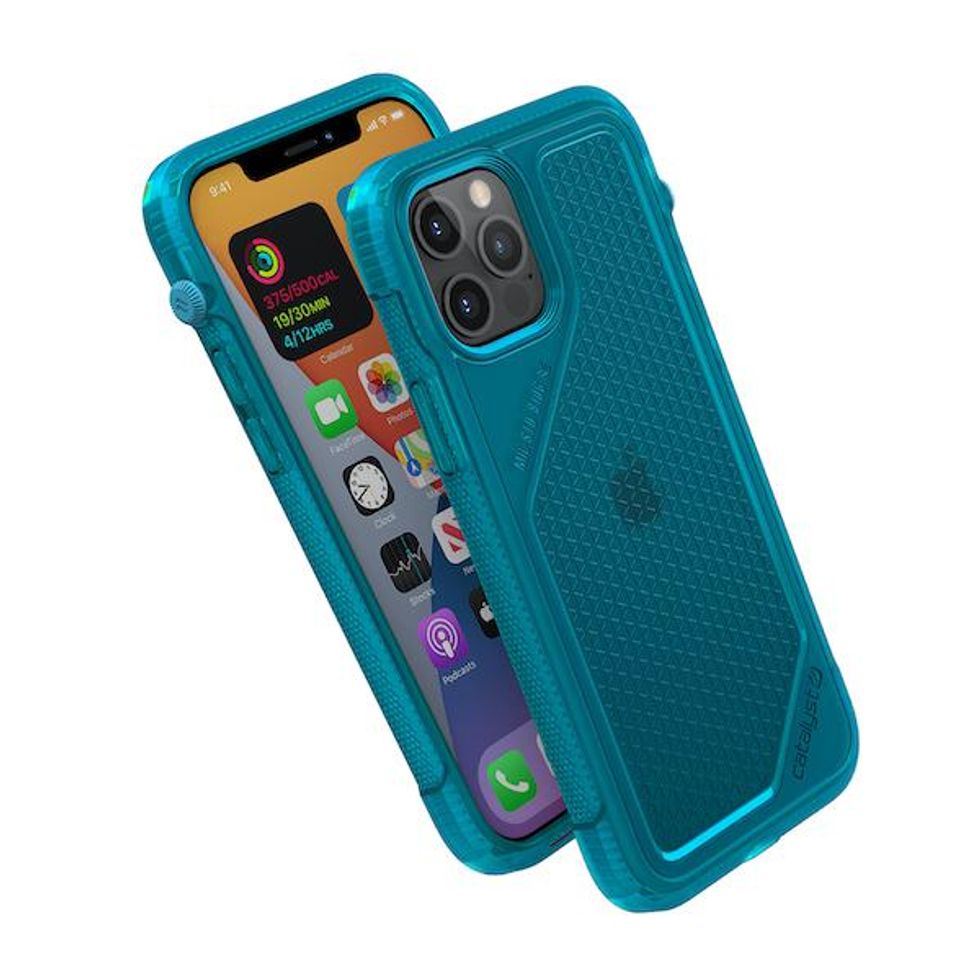 Catalyst is adding new color options as well including this Bondi Blue.Catalyst
New cases also have additional ways to attach them to keys and lanyards, with a two-point system which includes a neck strap, carabiner and other attachments. And people can also clean the cases while they're on the phones, washing them and also disinfecting them with 70 percent isopropyl alcohol, or 70 percent ethanol. The cases go on sale January 11, 2021.

"We are constantly innovating and evolving the designs and styles of our cases while holding tight to the trust people have put in the protection we provide," said Catalyst CEO June Lai in a statement. "The Total Protection waterproof case for the iPhone 12 series is an anticipated evolution of our product range. The new Vibe and Influence colorways show off elements of fun and adventure that are an important part of the Catalyst brand."
For the remainder of 2021 — through December 31 — Catalyst also promises to donate $1 for every sale of specific Waterproof cases, including those for the iPhone 12 mini, 12, 12 Pro Max and 12 Pro, the iPhone 11 line, the Apple Watch Series 6, SE, 5 and 4 and those for other devices as well including the AirPods Pro. The money will go to the CDC Foundation to help support public health programming around the world.