The new iPhone is now available and as ever it's time for buyers to pick up a new case to keep it safe.
Yes, we know Apple says its new iPhone 12 range has 'Ceramic Shield' glass screens that are claimed to be four times tougher than before. But glass is glass, and even if the new screens are less likely to shatter when dropped, they are still likely prone to scratches.
New for the iPhone 12 is Apple's MagSafe system, which uses magnets to fix cases and accessories to the back of any model of iPhone 12. This includes Apple's new wireless charger and its own cases and accessories, but also those made by third parties.
Here's a look at some of the best cases to protect your new iPhone 12 and 12 Pro.
Apple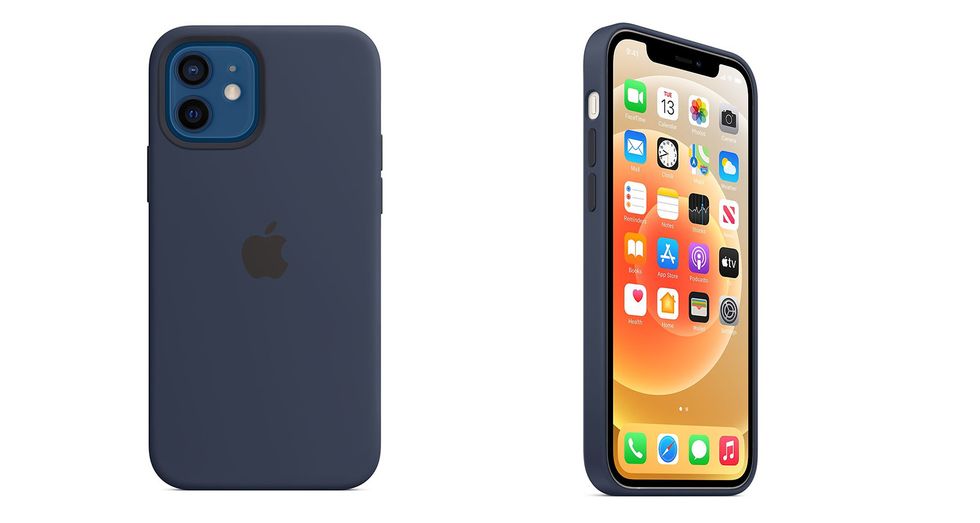 Apple silicone case for iPhone 12 and 12 ProApple
Apple currently sells two models of MagSafe case for the iPhone 12 and 12 Pro. There's the regular silicone case, which costs $49 and is offered in eight colors, and a clear plastic case also priced at $49.

The same cases will be available for the larger iPhone 12 Pro Max and smaller iPhone 12 Mini when those phones go on sale in the coming weeks, but despite the size differences the cases still cost $49.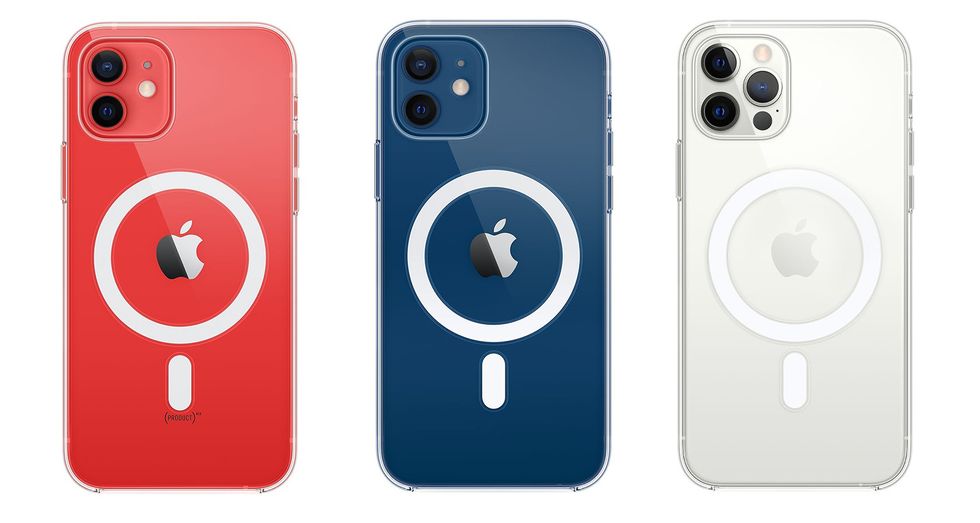 iPhone 12 clear case with MagSafeApple
Also due in November is Apple's leather case, which doesn't yet have a price. All of these cases snap into place using the magnetic MagSafe system, and they work with any QI wireless charger, as well as Apple's own MagSafe charger.

OtterBox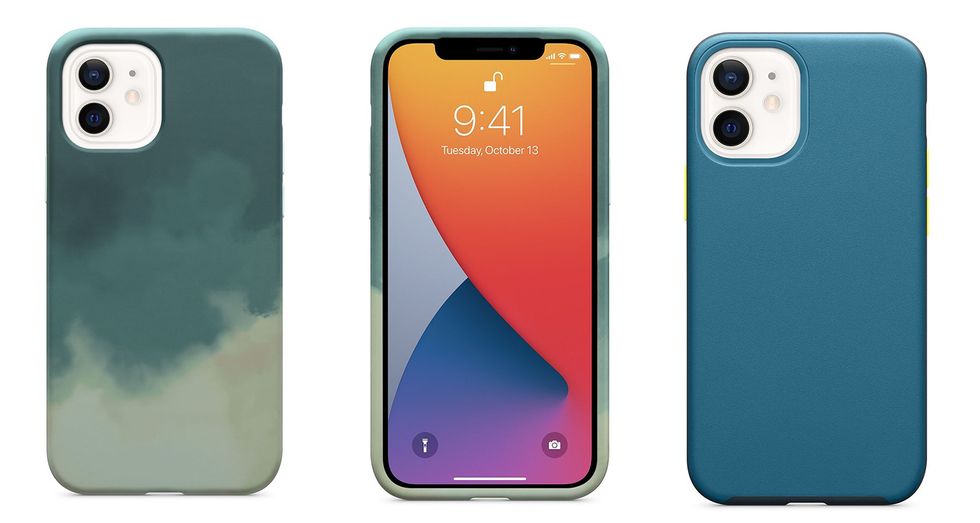 The Figura and Aneu iPhone 12 cases by OtterBoxOtterBox
The only other company selling MagSafe cases through the Apple store (at the time of writing) is OtterBox. There's the $49.95 OtterBox Figura, available in four multi-colored finishes, and the equally priced Aneu, offered in four colors with contrasting details and button covers.

These soft-touch cases are lightweight, at 1.28 ounces, snap into place using magnets, and have raised edges to protect the camera and screen of your iPhone 12.
Catalyst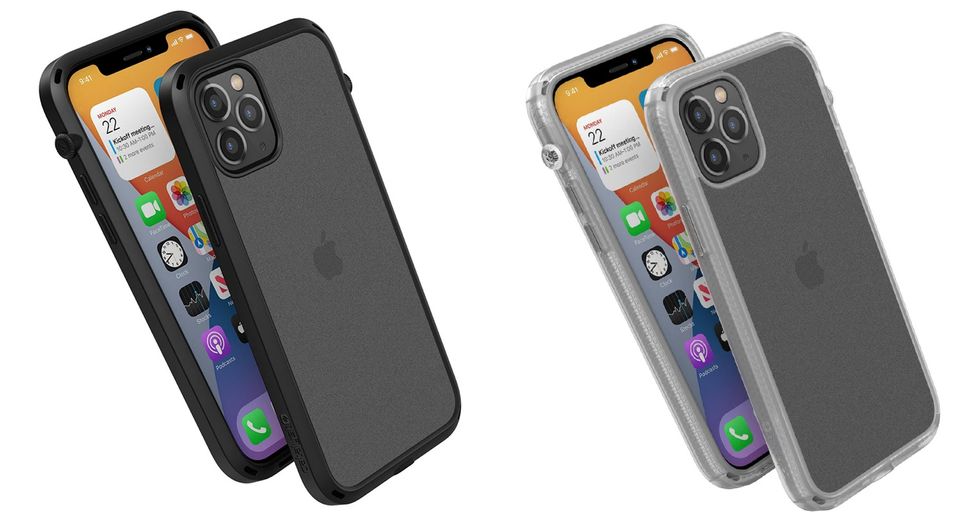 iPhone 12 cases by CatalystCatalyst
A tougher but slightly chunkier (and also cheaper) option comes from Catalyst, in the form of the Influence Series case for iPhone 12 and 12 Pro. This case costs $39.99, is offered in black or clear, and is claimed to protect your precious handset from drops of up to 15 feet.

The case complies with the 810G military toughness standard and includes a detachable lanyard, raised edges to protect the camera and display, is compatible with wireless chargers, and is designed to project audio out of the iPhone's speakers, instead of muffling them. The iPhone's buttons are covered, and an innovative rotating dial fits over the mute switch, ensuring it is protected but can still be used.
Casely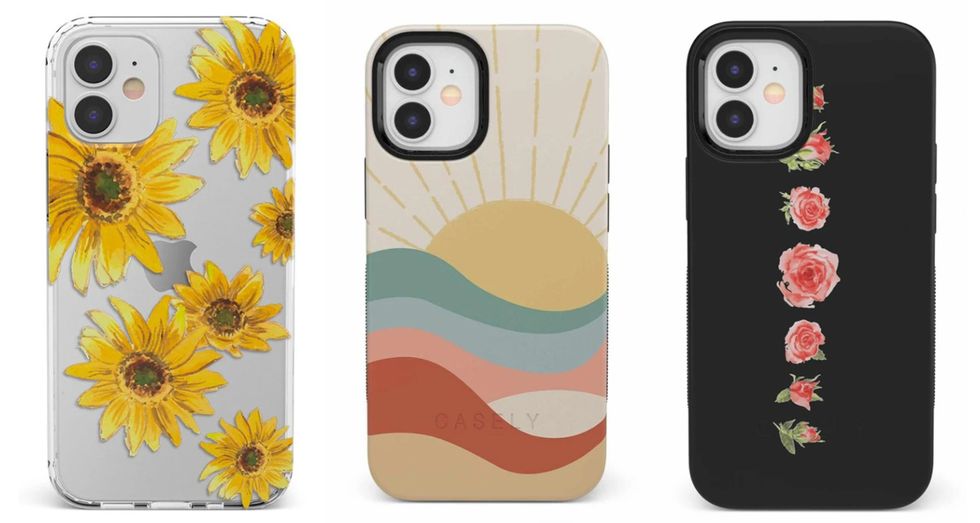 iPhone 12 and 12 Pro cases by CaselyCasely
If you're looking for an iPhone 12 case with a bit of character, Casely has a wide range of brightly colored cases with various patterns, checks and other designs. Cases are priced from $25, with a 30 percent discount available when using the code 'HALLOWEEN' at checkout.

These cases are lightweight and have a 1mm raised lip to protect the screen. They are also compatible with wireless chargers but do not work with Apple's MagSafe technology, so they just clip into place as normal and without magnets.
Mous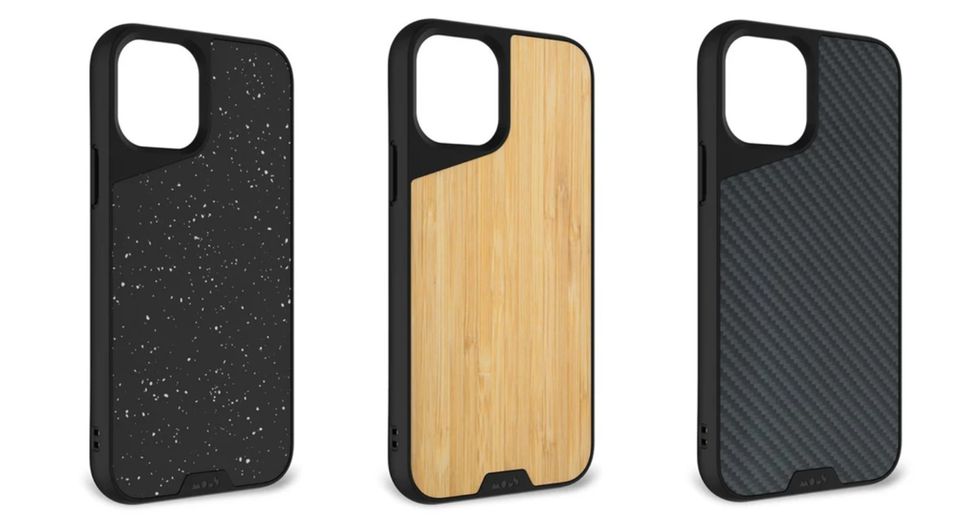 Mous Limitless 3.0 case for iPhone 12 and 12 ProMous
Mous has quickly made a name for itself in the last couple of years, as a maker of incredibly tough smartphone cases. The company currently offers the Limitless 3.0 case for iPhone 12 and 12 Pro, which costs from $49.99 and is available in five different colors and finishes.

This case works with wireless charging, has an eyelet for attaching a lanyard, and has a lip on the front to protect the screen when dropped face-down. The inside of the case features storage space for a pair of SIM cards and a SIM card tray removal tool.
Mous is also now selling the Clarity for iPhone 12 and 12 Pro, which is transparent and costs $49.99.
Tech21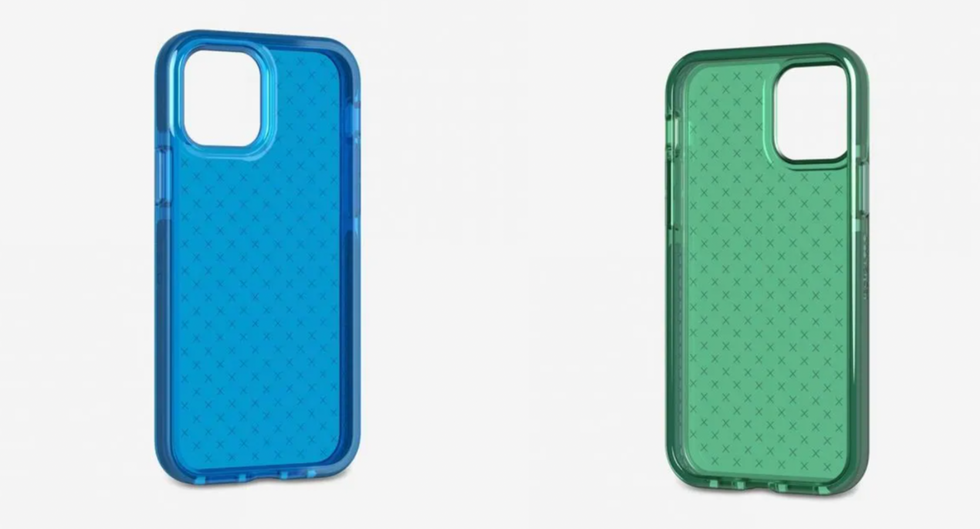 Tech21 Evo Check case for iPhone 12 and 12 ProTech21
Tech21 already has eight models of case for the iPhone 12 and 12 Pro. There's the Evo Check, which costs $39.95, is semi-transparent, and available in four different colors. The case is claimed to offer drop protection from 12 feet, has interchangeable button covers, and is compatible with wireless chargers.

The company also offers the Evo Wallet, which costs $39.95 and has a fold-open front cover for the iPhone 12 and 12 Pro that doubles as a stand to prop the phone up while watching video, and space for two credit cards. The case also offers 12 feet of drop protection and is compatible with wireless chargers.