Apple's new AirPods Pro will likely be among the best-selling earphones of 2020, so of course there is already a healthy range of protective cases available to keep them safe.
The latest options come from Catalyst, which for 2020 is offering three new cases designed for the regular AirPods, plus three new designs for the AirPods Pro.
Read More:
On display at CES, the world's largest technology show which takes place this week in Las Vegas, the new cases is a wide range of colors. Some also also waterproof, while others come with a clip to hook your AirPods onto a bag.
First up is the Catalyst Waterproof Case for AirPods Pro. This watertight option is offered in black, red and midnight blue, and comes with a detachable carabiner for hooking onto your belt, purse or bag.
Priced at $29.99 and available now, the case has an IP67 water and dust resistance rating, while still offering easy access to Lightning port. Wireless charging works through the case, and the charge status light of the case is visible through the silicone.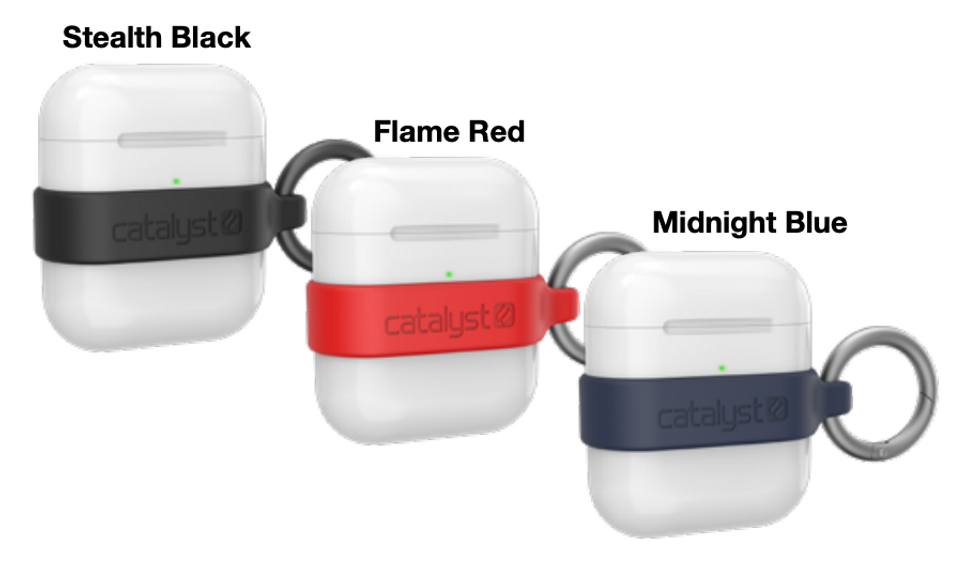 Minimalist case for AirPods costs $19.99Catalyst
A 'premium edition' of this case is offered in the same three colors, but features an intricate patterned design and cots an extra $5. This case is also available now.

For AirPods Pro owners who want a bolder look, the Slim AirPods Pro Case is offered in seven colors. These include neon yellow, pink and blue, as well as mint, lilac, dark green and black. This $19.99 case isn't waterproof, but is far less bulky as a result - despite still meeting the MIL-STD 810G drop and shock protection standard.
As for the regular AirPods, whose charge case is a different shape to the Pros, Catalyst has five new offerings. These include the $19.99 Minimalist AirPods Case, which is a silicone belt that wraps around the charge case. A keyring hooks around the belt so you can easily clip your AirPods to a bag or belt. Color options are black, red and midnight blue.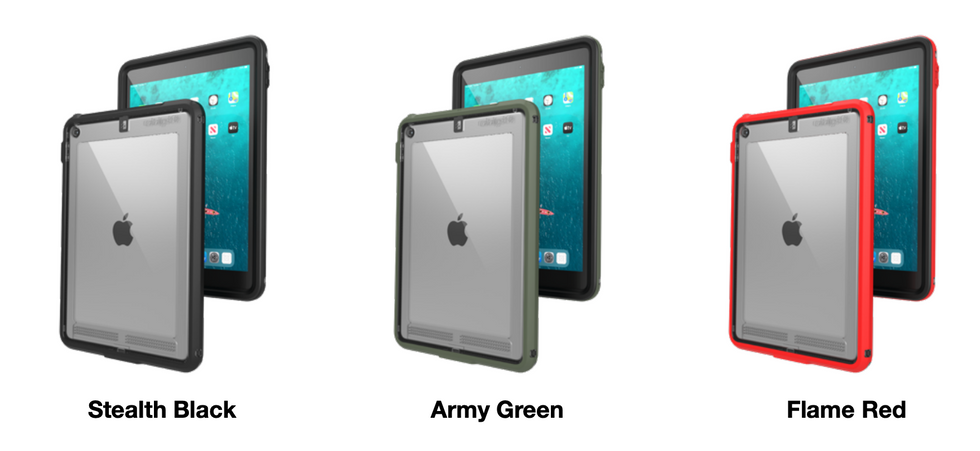 Waterproof 10.5-inch iPad cases are priced at $169.99Catalyst
A further four cases for the regular AirPods all feature the same basic design, but with different patterns pressed into their silicone, and different keyring options. All four are priced at $24.99, available now, and offered in black, red and midnight blue. They also allow for access to the Lightning port, and work find with a wireless charging pad without needing to be removed.

Finally, for anyone who wants to watch Netflix by the pool, Catalyst is selling a new waterproof case for the 10.5-inch iPad. This case is available in black, red and dark green, has an IP68 waterproof rating (meaning it's safe in water up to two meters deep), and it will survive a drop onto hard ground from 1.2 meters. This case is priced at $169.99 and available now.